Downtown Details – August 2022
Thank You for Supporting Downtown Redding Businesses!
A pocket park is a small park accessible to the general public. While the locations, elements and uses of pocket parks vary considerably, the common defining characteristic is its small size. Typically, a pocket park occupies a single lot and is smaller than one acre. They are frequently created on small, irregular pieces of public or private land. Unlike larger parks, pocket parks are sometimes designed to be fenced and locked when not in use.
Pocket parks can serve as focal points of activity and interest in downtowns. Common elements often include greenery and small areas with benches, markers, or art installations. Pocket parks provide communities with a place to sit and rest, and they are an ecological foothold for urban wildlife. Despite their small footprint, pocket parks can dramatically enhance the quality of life of their surrounding communities. They can increase a neighborhood's aesthetic appeal and shape a distinct, positive visual identity for a city as a whole.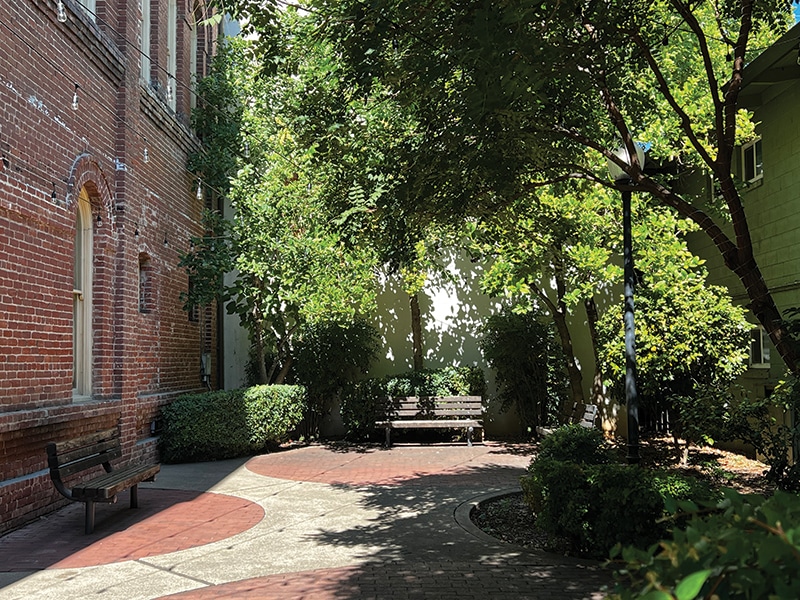 The creation of pocket parks encourages public participation and residential collaboration toward a meaningful long-term improvement to the community. Through this community organization, the development of pocket parks promotes grassroots planning and strengthens relationships between residents and the city. In turn, this community participation can foster community pride and empower residents to tackle additional neighborhood improvement projects.
The Art Hunger develops artistic and cultural events, designed to be a catalyst to nurture and showcase the arts community in Northern California. The Art Hunger Summer Gallery is back at the IOOF Hall in Downtown this summer. Having a consistent home in the hall has increased visibility for mature and developing artists, enhanced the Redding Cultural District and activated an important corner in Downtown Redding.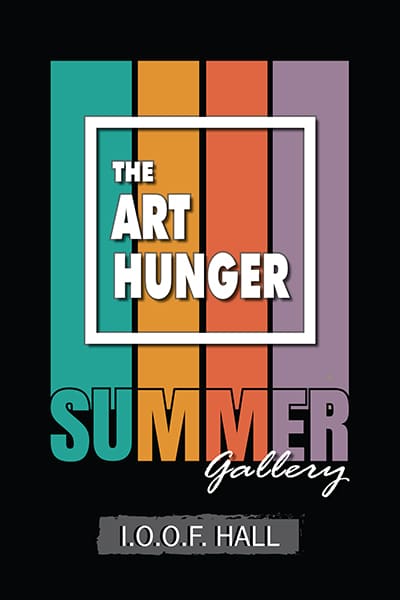 Join Art Hunger at its upcoming shows:
Blockbusters: An Art Show About Movies
August 5th – 27th
Art Show Opening: Friday, August 5
Viva El Pop!
September 2nd – 30th
Art Show Opening: Friday September 2
For more information visit www.thearthunger.com
DOWNTOWN BUSINESS SPOTLIGHT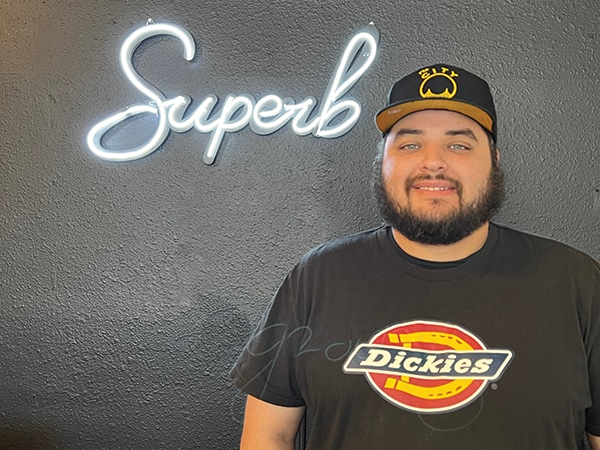 Superb Skate Shop Rob and Haylee Givens wanted to have a place for the skating community to gather and feel at home, so late last year they opened Superb Skate Shop. Rob has been a skateboarder since he was a preteen and says skateboarding gave him something positive to do and thinks it probably saved his life. He shares his knowledge of the sport with kids and adults alike. Not only does Superb Skate Shop sell skateboards, they offer apparel and skateboard related items. They also have fun events.
1350 Tehama St. • (530) 338-2226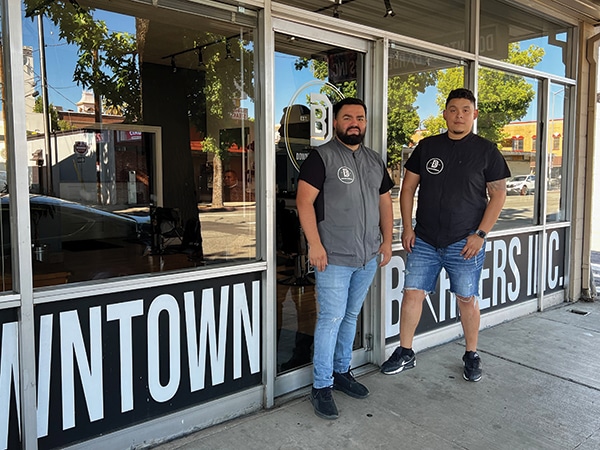 Downtown Barbers Inc. Owners Ezequiel Gomez and Javier Alvarez opened their shop downtown in early 2021. They are the masters of fades and offer haircuts, shaves, beard trims, line ups and eyebrow trims. They run a clean shop, and they're professional and welcoming. The shop has the look and feel of an old-fashioned barbershop. They take pride in their work, their attention to detail is on point and they are great listeners and conversationalists. You'll leave there looking and feeling like your best self.
1327 Tehama St. • (530) 560-5500 • Book online using Booksy