Playing it Cool
Cooling Off in the California Adventure District…
With summer in full swing, the desire to cool down, especially in a body of water, becomes a natural draw. Luckily the California Adventure District has many choices, even with this year's drought. Water levels are lower than normal, but they are still accessible and enjoyable for a day out. Here are some of the top spots in California Adventure District: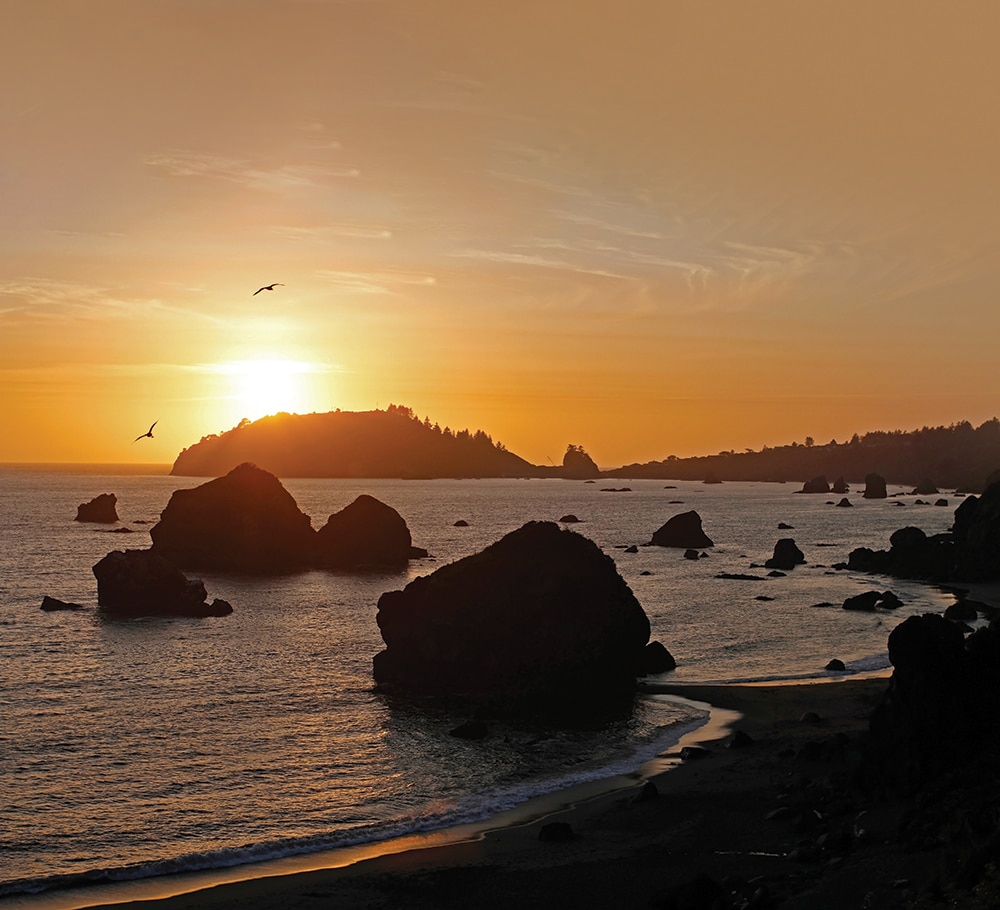 1. The Pacific Ocean: 3 hours from Redding. The Northern California beaches in Del Norte, Humboldt and Mendocino counties span a combined 320 miles of epic adventures. For example, the Lost Coast Trail is a well-known 25-mile hike along the ocean's edge with a guaranteed outcome of "wow, that was amazing, and cold." If you would like to get on the ocean itself, take some kayaking lessons at Kayak Trinidad, or if you just want to cool off, there is a plethora of beaches where you can just sit and do nothing.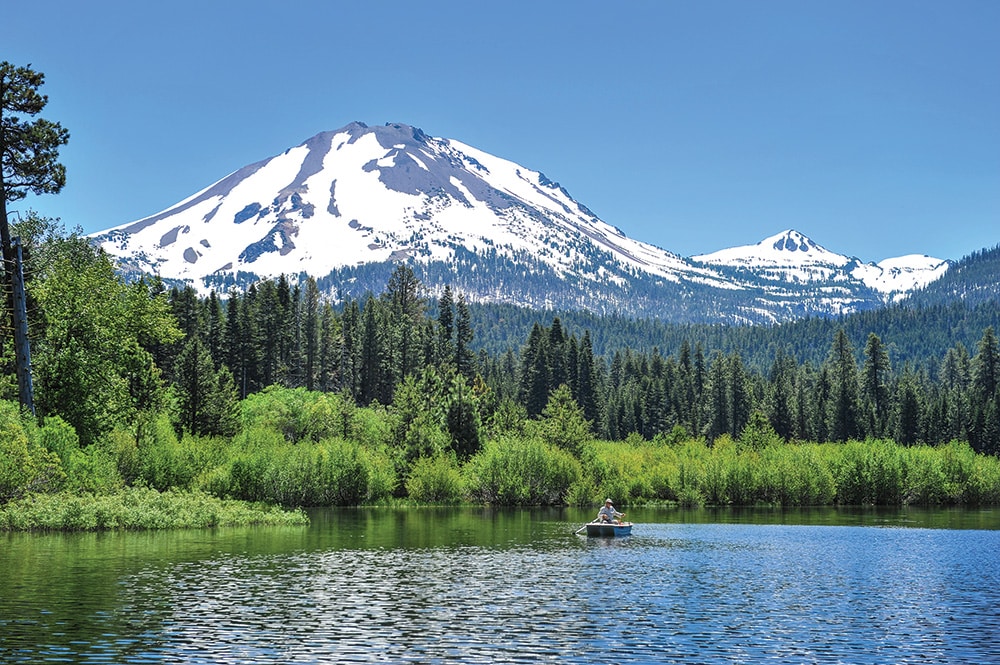 2: Lassen Volcanic National Park: 50 minutes from Redding. Snow in summer? Yes, even here in sweltering Northern California you can still experience some snow, but you have to travel to find it. Lassen often has snow at the higher elevations and in the more shaded areas of the national park that get less direct sunlight. Escape the heat and go throw some snowballs! Call the park ahead of time to check conditions and to inquire if there is indeed snow on the ground.
3: Trinity Lake: 20 minutes from Weaverville. Trinity Lake is an artificial lake in the middle of the wilderness and is the perfect spot to spend a couple days away from it all. The water is quite low this year but it is still a wonderful place to unplug and unwind for a couple of days.
4: Manzanita Lake, Lassen Volcanic National Park: 50 minutes from Redding. When it gets in the triple digits in Redding, it's refreshing to head up to the backside of Lassen Peak and play in the remaining snow, if it's still there, and spend a day or two, or three, at Manzanita Lake. Manzanita Lake offers spectacular views and is the perfect spot for camping, swimming, kayaking and paddleboarding. For the kids, there are ranger-led programs throughout the season and there is plenty to do for everyone.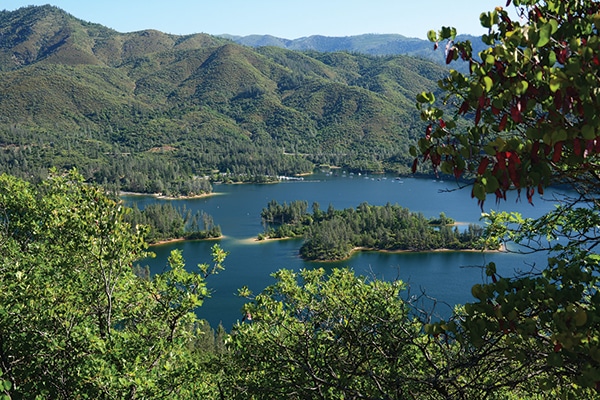 5: Whiskeytown Lake: 15 minutes from Redding. With a myriad of trails and situated in what feels like a valley, Whiskeytown Lake is the perfect spot to spend the whole day with friends and family, cooling off in the summer heat. The lake itself is easily used for swimming, paddleboarding and sailing, and there are some great spots for jumping off the cliffs into the water. Brandy Creek Beach at Whiskeytown is a local favorite, but there are many little alcoves around the shore that double as private beaches.
6: Heart Lake and Castle Lake: 20 minutes from Mt. Shasta. Mt. Shasta is a beautiful area to go to cool off in the summer. The increased elevation helps, of course, and there are some fantastic bodies of water to hang out and play in. Besides Lake Siskiyou, which is the big one close to town, Heart and Castle lakes are two local favorites. Heart Lake is an easy spot to get to, only 10 miles southwest of Mt. Shasta, and it offers an incredible day out. The views are spectacular and the water is fresh, perfect for swimming or kayaking. Heart Lake is quite small and it does get busy, so get there early if you want to find a good spot for the day. There are no services at Heart Lake, so bring food and supplies.
Castle Lake is quite a bit bigger than Heart Lake and offers a similar experience – it's a spectacular setting, easy to get to and is a fantastic spot to spend the day in the water. •
www.CaliforniaAdventureDistrict.com