Downtown Details – July 2022
Thank you for Supporting Downtown Redding Businesses…
From the 30,000-year-old animal murals in French caves to the new murals in Downtown Redding, mural art has been a part of our cultural landscape for thousands of years. Nowadays, community murals are a mode of expression for artists in every graphic style imaginable: abstract, photorealistic, surrealist, expressionist and graffiti, to name just a few. Most recently, murals have become community centerpieces that bring people together to celebrate the heritage and history of their home.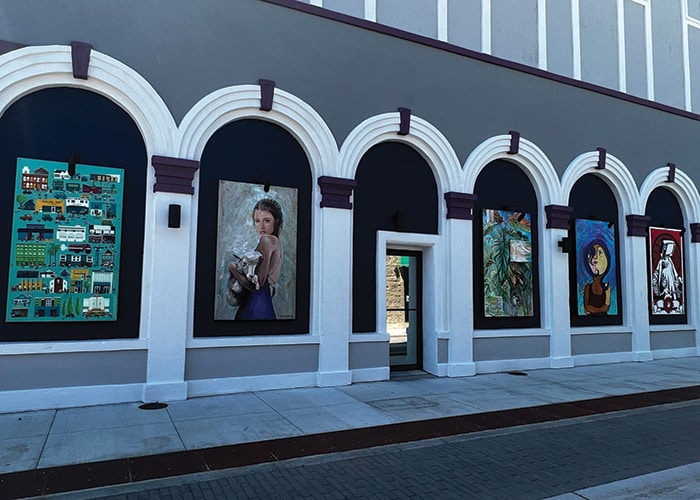 Murals are important for many reasons, but these are the top three:
• Murals make our neighborhoods beautiful. They add color to building walls and streets that would otherwise go unnoticed, which is a treat for locals and tourists alike. Murals attract new local businesses, help bring customers to pre-existing locations, and boost the economy of an area. Some cities even offer walking/biking public art tours as a great way to interact with a city and its art.
• Murals encourage you to slow down and admire your surroundings. We want to stop and take a good look at murals. When we stop, we notice other things and we appreciate our surroundings, nice streets and other people.
• Murals create important conversations and act as collective thought spaces. They create conversation around a subject or a feeling through what they depict. Our districts murals add value to the district while also encouraging dialogue about how individuals can do more do enhance and enjoy the district.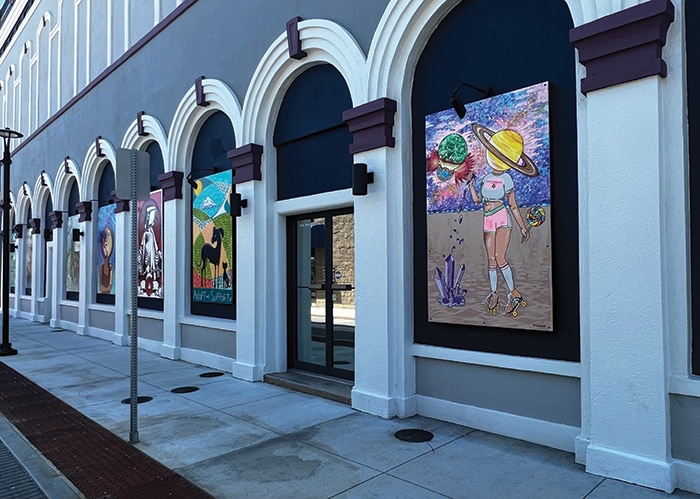 Visit Downtown Redding, to see the recent installation of the mini murals, located on the north side of the IOOF Hall along the 1400 block of Butte Street. The featured work was done by local artists Lindsay Heinzen, Jesse Jentzen, Elizabeth McClellan, Naomi Rose, Giovanni Tumino, Rae Bright and Cheri Morris.
Downtown Business Spotlight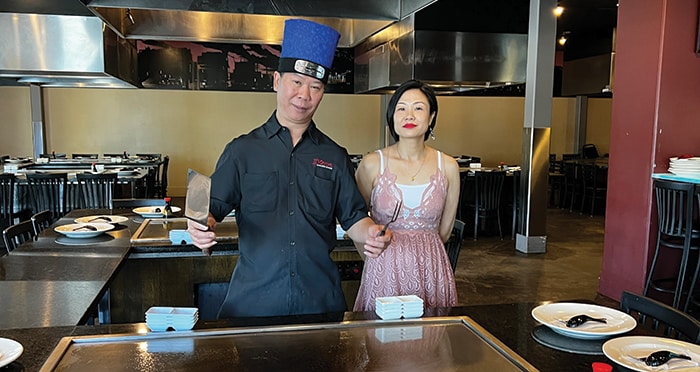 Kobe Seafood and Steakhouse Teppanyaki is a style of cooking originally conceived in Japan by the Misono restaurant chain in 1945. This cooking style was introduced to the United States in 1964, first in New York City, then spread to other parts of the country. Teppan means iron plate, and yaki means grilled. At Kobe Seafood and Steakhouse, they strive to reinvent the experience with their skilled chefs searing your meal to perfection right in front of your eyes using the choicest meats, scrumptious seafood and garden-fresh vegetables. They also serve freshly made sushi.
1300 Market Street •(530) 244-1440 • www.koberedding.net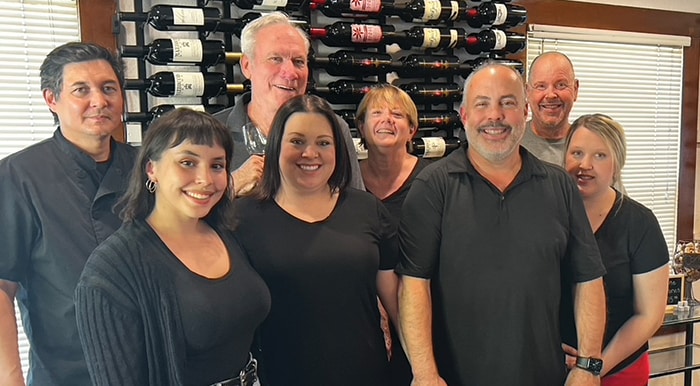 The Grape Escape Customers often refer to The Grape Escape as Redding's hidden gem and local "Cheers." They bring exceptional and exclusive wines to the North State along with providing beer options supporting local breweries. To compliment their wine offerings, they offer a full menu to include sweet and savory crepes, delicious crepe pizza, seasonal salads and other French cuisine choices. At The Grape, wine and friends are a great blend. 1824 Pine St. • (530) 244-8463