State of the Art
3D-Printing Technology for Houses Comes to Northern California…
A pair of Redding businessmen are adopting state-of-the-art 3D-printing technology to help address the chronic shortage of affordable housing in the North State.
As early as this spring, Matthew Gile and Don Ajamian hope to start construction on Redding's first 3D printed house to function as the home for the on-site caretaker of Enterprise Community Park. Gile and Ajamian believe it will be the first of hundreds, if not thousands, of "printed" homes they'll build in Northern California.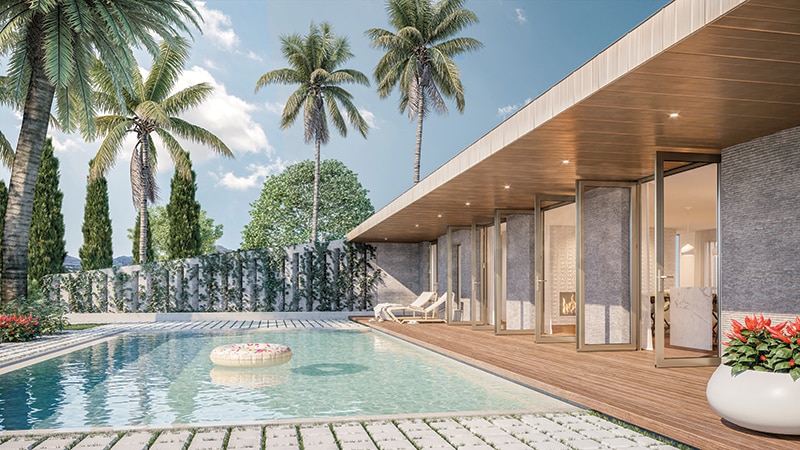 Ajamian, a general contractor with more than 30 years of experience, and Gile, whose varied career includes work in real estate, disaster recovery and humanitarian fields, founded Emergent 3D in 2019 with the goal to bring robotic homebuilding to the community. The company includes an architect, Benjamin Albertson, and a structural engineer, Todd Kemen.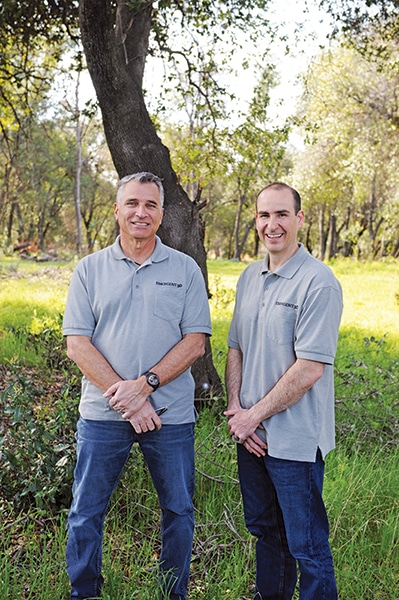 Gile and Ajamian met in 2018 while helping hundreds of families recover from the Carr Fire. While managing the FEMA-funded Carr Fire Disaster Case Management Program, Gile would meet weekly with Ajamian and look for ways to overcome two big obstacles: the rising cost of materials and a shortage of workers.
Gile had long been interested in 3D-printing technology and saw its potential as a construction method. Ajamian got on board, too. "This is the single biggest innovation I've seen in my time," the contractor says. "It not only affects my trade but everybody's trade. In many ways it will simplify the work that needs to be done. Until then, we've got a lot of learning to do. There are only a handful of people doing this in the world."
The "printer" in this case is a computer-controlled nozzle suspended from a gantry that extrudes a precise ribbon of viscous concrete over and over again as the home's walls begin to emerge from the foundation. It's not unlike an oversized pastry bag and piping tool one would use to ice a cake.
Once the exterior and interior walls are in place, subcontractors come in to add a conventional roof and perform the plumbing and electrical work. A 3,000-square-foot home—that meets California's building codes—can be built in three to four months using a 3D printer. Currently, a conventional stick-built home that size can take nine months or longer, Ajamian says.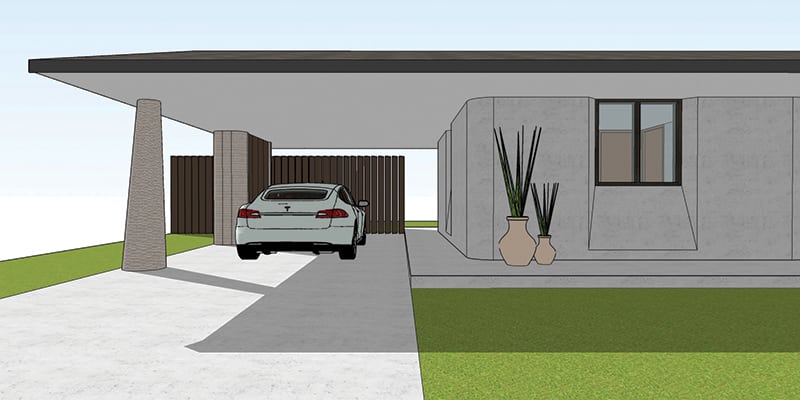 Just as importantly, Gile says, 3D-printed homes will cost an estimated 30 to 40 percent less to build, once the three-member construction teams get up to speed with the robotic technology. That's significant, considering in 2020 the median price of a home in California was $554,886, according to the Business Insider website.
In addition to being faster to build and less expensive, Gile says 3D-printed homes are eco-friendly (less wood waste and superior insulation) and attractive as well. The computer can print "beautiful, elegant" designs that would be cost-prohibitive with conventional construction. "There's no more 'cookie cutter' look to the affordable and workplace market," he says.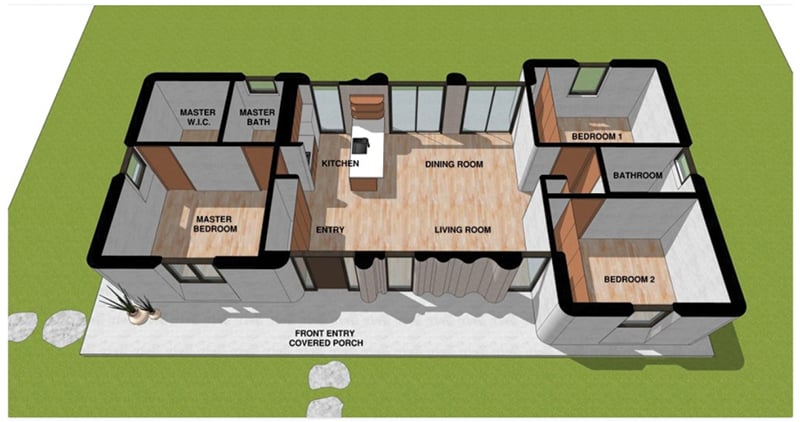 "It's one thing to extrude the material, and you've got to thank the 20- and 30-somethings for making it work, but I want a livable home," Ajamian adds. Design options include curves, bevels and abstract angles. Adding powdered concrete can make walls whatever color the buyer chooses and an embossing drum can add a wood-like texture.
The finished walls are so nice that many homeowners will decide to forego exterior stucco and interior drywall treatments, thus further reducing costs. "The 3D printer can do incredibly intricate designs at no extra cost," Gile says. "Our intent is to bring dignifying, affordable housing to the market."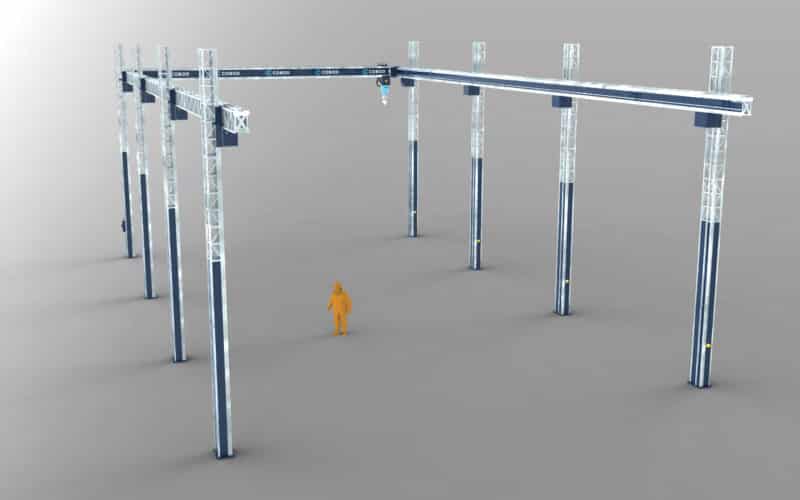 The demand will be there, according to the Public Policy Institute of California, which notes a years-in-the-making shortfall of 3.5 million homes that will need to be built by 2025.
Emergent 3D hopes to be building 1,200 homes a year by 2026, with 38 3D-printing machines spread out across California, Gile says. Each machine will be have a field team of three employees. "We plan on all our workers having union jobs, well paid with good benefits, and still realizing savings on the bottom line," Ajamian says.
The first 3D printer, at a cost of $1 million, is scheduled to arrive this month from Cobod, a Danish firm. Ajamian recently met with the Cobod staff in Copenhagen for training and came away impressed. "They really are the best and brightest in the world. There were genius- level men and women in every aspect of the company. We're courting Cobod to locate their U.S. facilities in Shasta County," Ajamian says.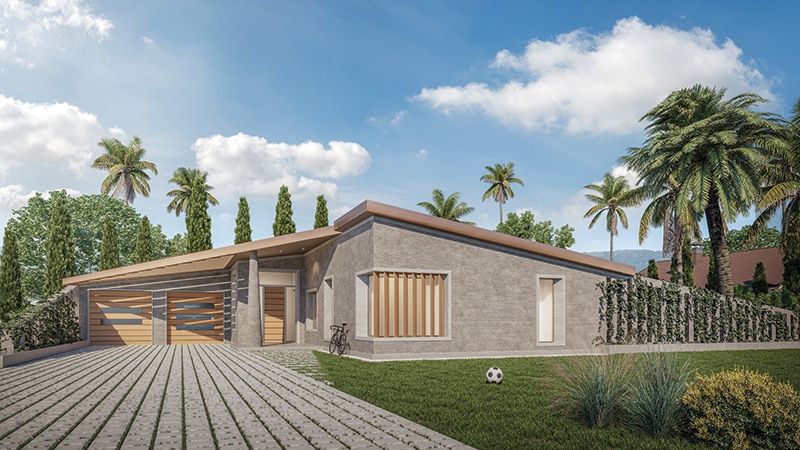 In addition to the Enterprise Community Park home, Emergent 3D has an agreement with the city of Redding to build an additional home at the John F. Reginato River Access Park on South Bonnyview Road. Another 22 homes will be built in connection with Access Home, a Redding nonprofit working to provide affordable housing in the community.
"How many of our construction workers can't afford the homes we're building? This will change that. I'm super excited to get this rolling," Ajamian says. •
www.emergent-3d.com