Saddle Up
Saddle Time Retreats Cycling Experiences…
They say time flies when you're having fun. This goes doubly true, they say, if they are having fun flying down one of the many bicycle paths in Shasta County. Doubly, because not only does their time fly while riding parts of the trail they know, but after they've come to that one inevitable turn where they go the wrong way, all their time will fly away having the only fun left they have time for, which is searching their way back to where they went wrong.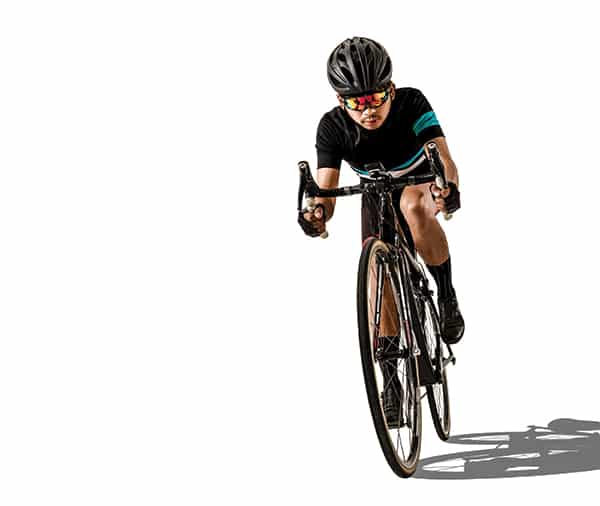 After a few such days of lost fun, the more frustrated theys may book some time with a professional bicycle tour company. If they are lucky, they will end up riding hills to breathtaking overlooks they never knew existed, thanks to the lead riders of Saddle Time Retreats. In the hands of cycling professionals like these, they will not have to worry about time, for the leaders know how long each ride takes, nor will they lose any time on wrong turns because there won't be any.
For guests of Saddle Time Retreats, the fun begins long before rubber meets the road, because when you book time with this bike tour company, you actually begin a four-day retreat at Saddle Time's own house. "Come into our home," invites David Walker, who, along with his wife Michelle, co-founded Saddle Time Retreats a couple of years ago. "We're like a resort, Friday night to Monday night, with food and beverages to accommodate the needs of our guests. We provide support, from beginning to end, everything that goes with a guided experience."
And what an experience this is. Friday night, you wine and dine on gourmet dishes prepared by Saddle Time's own chef and attend a meeting with a dozen or so fellow riders who've arrived from all over the West Coast, and with whom you choose from a list of 80 routes what those two rides will be, one for the slower crowd and one for the animals. Then before retiring to bed, you indulge in such off-the- saddle amenities as massage, hot tub, swimming pool and, if needed, a last-minute trip to town.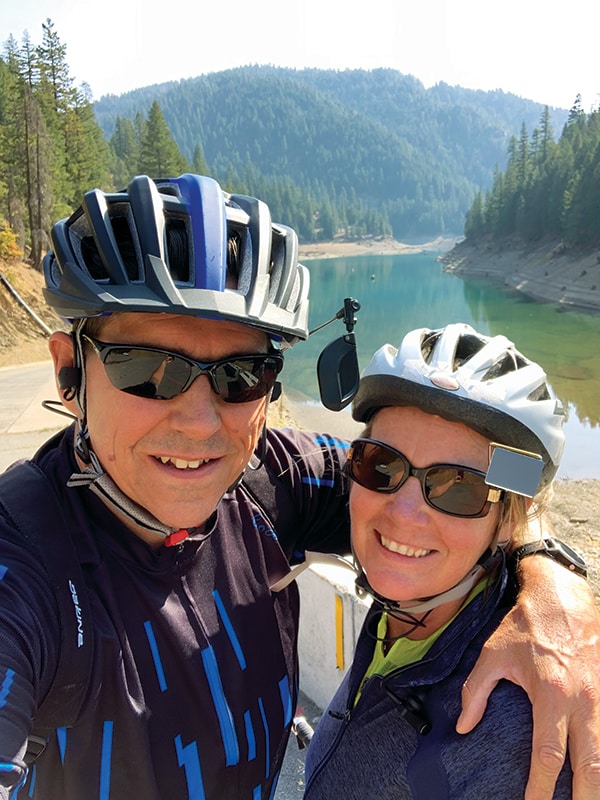 "We wanted to make a luxury cycling experience affordable," says Walker. "My wife and I are both avid cyclists, and we wanted to take a cycling vacation. But when we did the research, we found it was just too much money. We couldn't find anything under $5,000. So we decided to do it ourselves, and we aimed at a cost of half of that."
"There's nothing else like it in the northern state," adds wife Michelle. Before the guests arise Saturday morning, Saddle Time's mechanic, perhaps the same one who assembled the bikes of out-of-towners who shipped, makes a last-minute check of all the bicycles to ensure they are in top running condition; he or she might also be the one who drives the van to tend to any breakdown, flat or over-extended cyclist who elects to finish the ride on something with a motor. But the day really begins when everyone is out of bed, grabbing a complimentary light breakfast before grabbing their steeds. All the snacks they'll need will be supplied during their rides. Of the co-founders, David usually rides with the faster pack, while Michelle prefers the shorter, easier route. It wasn't always that way. Michelle lured David into serious cycling.
She spent a lot of time on bicycles as a child in Huntington Beach. "I remember sitting up in the bike seat behind my dad on his bicycle," she recalls of any of numerous trips to Grandma's house. "My younger brother rode with Mom. So, when I got my own bike, it wasn't about exercise for me yet. It was about getting around town, from one friend's house to another."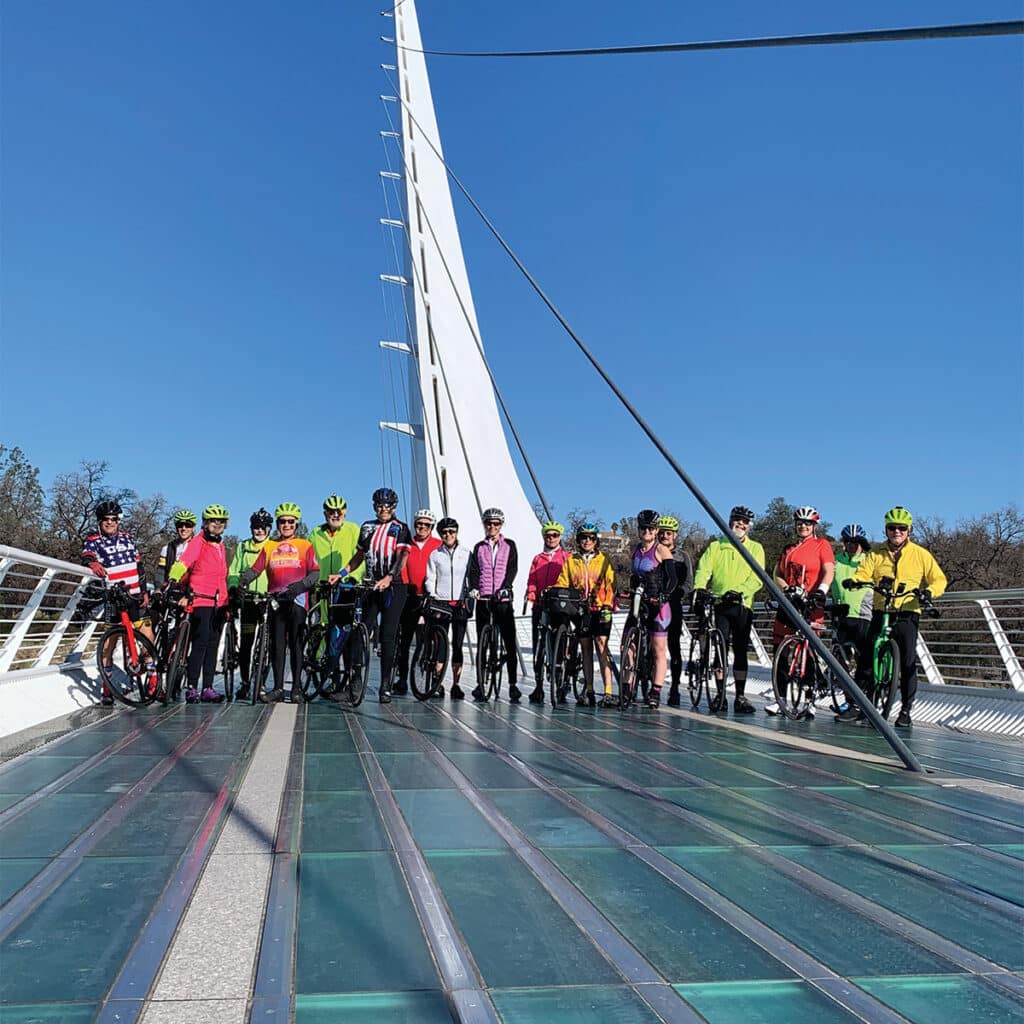 David, who fondly recalls tearing up town on his BMX, also grew up in Orange County, but he didn't meet Michelle until they found themselves working together on campus at Shasta College. They dated for a while, then went their separate ways. "We met again in a grocery store," David remembers of the beginning of things serious, like Michelle competing in a triathlon. "I went to watch her, and that's where we decided to ride road bikes together. We married three years after meeting again."
Michelle says, "After the triathlon, we noodled around town. After about three miles, he couldn't do it. He was on a mountain bike and he couldn't keep up, with those big old tires." David adapted, scoring a carbon-fiber Kestrel road racer, which impressed his lady. "Now he rides waaaaaay more than me," she says. "I'm not interested in riding as many miles as I used to. I'm good for 20 or 30, and after that I'm done."
David and Michelle Walker believe they have built a four-day weekend retreat that offers perks bordering perfection and they add a warm, personal touch by riding alongside their guests, guiding groups on road or mountain trails, on rides flat or Shasta-sized up and down. They say, come and enjoy our trails with people who know our trails. They say, forget about time. They say, be pampered and just ride. •
Saddle Time Retreats • (530) 526-5505 • www.saddletimeca.com Find them on Facebook and Instagram