Personal Touch
Finding relaxation and wellness at Healing Corner.
There's a look a person can get after a particularly relaxing and rejuvenating spa treatment. David Marossy of The Healing Corner California in Redding calls it Spa Face. "They have this look on their face that looks like they shouldn't be driving," he says.
The answer to that is the spa's salt room, where halo therapy exposes one to a backlit Himalayan salt wall. "It's great for relaxation and getting yourself back together after a treatment," he adds, noting that it's one of a long menu of treatments using natural, holistic therapies for wellness.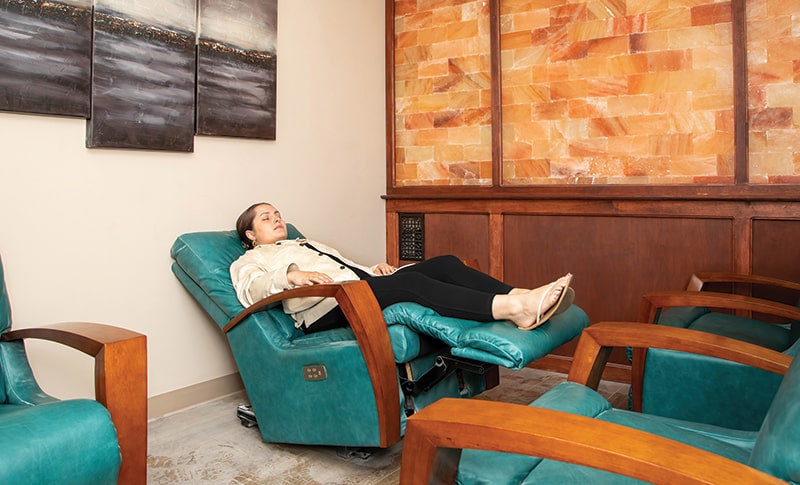 The Healing Corner California, opened in October 2019, is the collaborative effort of Marossy and his wife, chiropractor Carolyn Marossy, who has a practice next door. "One day she woke up inspired to build a spa to support her patients," says David. "I was trying to retire and she wanted me to go back to work," he says with a laugh.
When the pair, who will celebrate their 40th anniversary in April, put their heads together, they knew they wanted to develop a European-style offering that would integrate with customers' health goals. "In Europe, spas are part of the wellness system. In the U.S., they're a luxury." The goal at The Healing Corner is to have luxury services at a price point customers can fit into their wellness budgets. "We try to bring back really good value for your money," says David.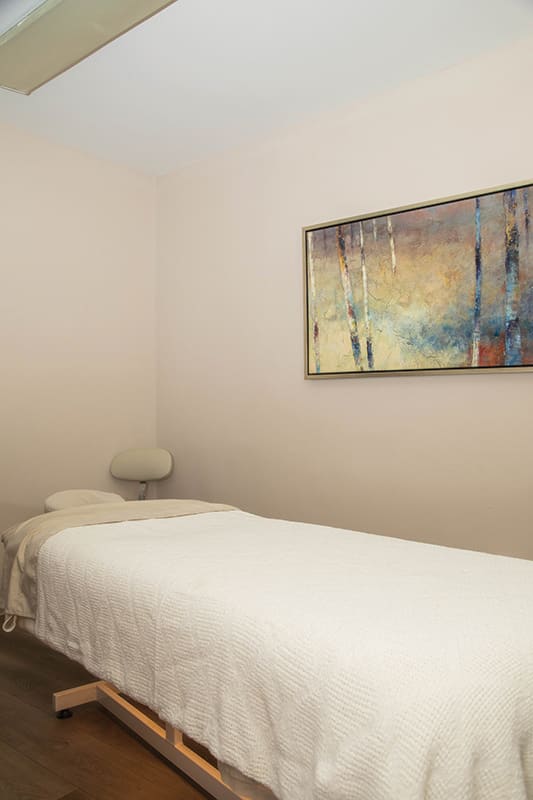 "We went to Reno at the Atlantis Hotel and Spa and worked with their designer," says David. "All our products are natural and organic and come from Austria and Germany. We try to use the best of materials and equipment and get good therapists. It makes for a good outcome."
In addition to the halo therapy room, the spa offers a Soft Pack Flotation Bed that allows customers to float weightless while covered in a variety of treatments, with moor mud mixed with organic olive oil being the most popular. "I call it a waterbed on steroids," Marossy says, adding that it heats the body to a core temperature of 101 degrees and helps relax fascia. "The therapists all come in not believing in this, and now wish everyone would get this treatment before their massages."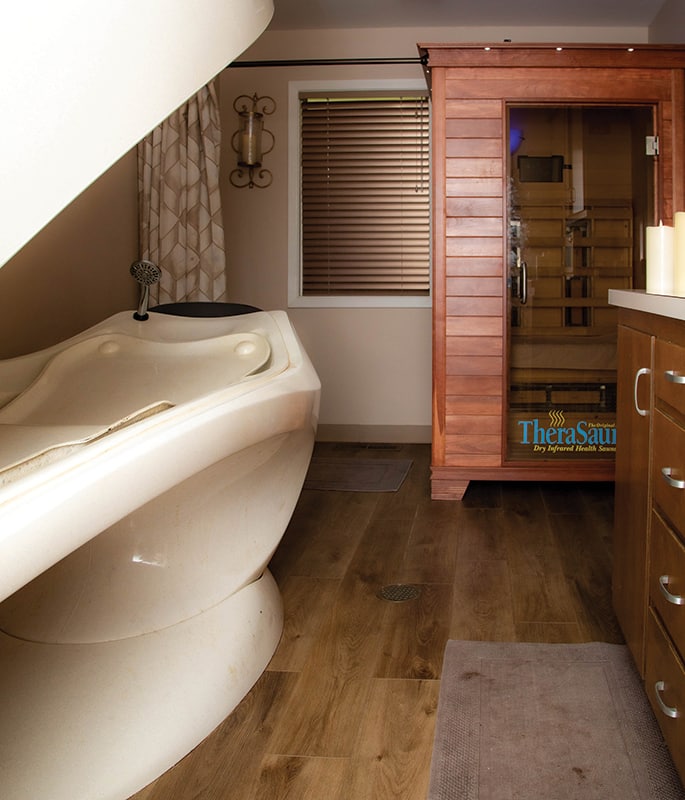 The spa's infrared sauna is also popular for its ability to warm the body without heating the surrounding air, providing better circulation and detoxification. "Infrared saunas help people get ready for their massages," David says. For those who crave the comforts of water, there's the hydrotherapy float capsule that provides a warming steam, calming lighting and aromatherapy to relax and help stimulate the lymphatic system. "It's great before a scrub," he adds.
Providing specialized training to their therapists is a key component of the spa's success. "It's all about doing the same thing on each person and yet letting them use their personal touch," David says. This is particularly true for the steam stamp facial, which uses a system that won the "Best in Germany" European Health and Spa Award in 2016.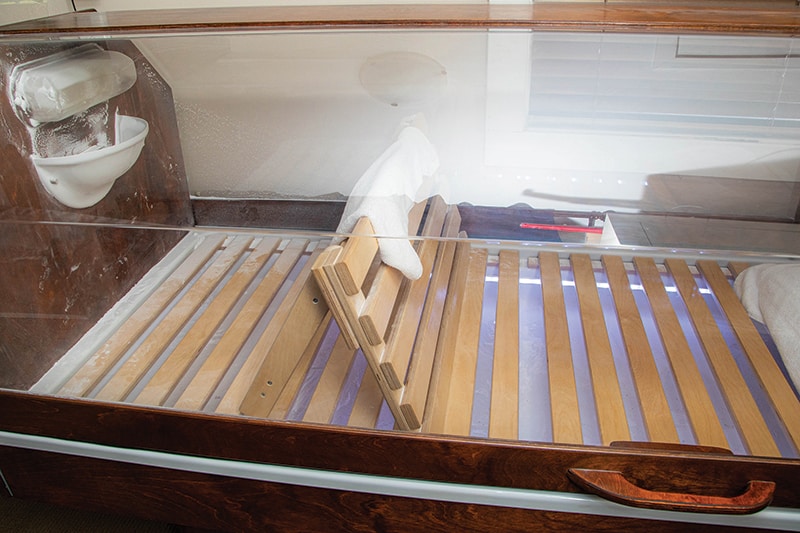 David and Carolyn are high school sweethearts who moved to Redding in 1982 from Southern California after having children and determining that the place they loved to escape to for waterskiing vacations would be a great place to raise a family. "It was like a fairy tale," says David. "We had a great life up here." The children have grown and for a while lived nearby, within walking distance. Daughter Jacalyn grew up to become a chiropractor and share in her mother's practice. She was an unfortunate victim of the Carr Fire, however, and lost her home, prompting a move to Idaho. She returns to Redding every three weeks to see patients.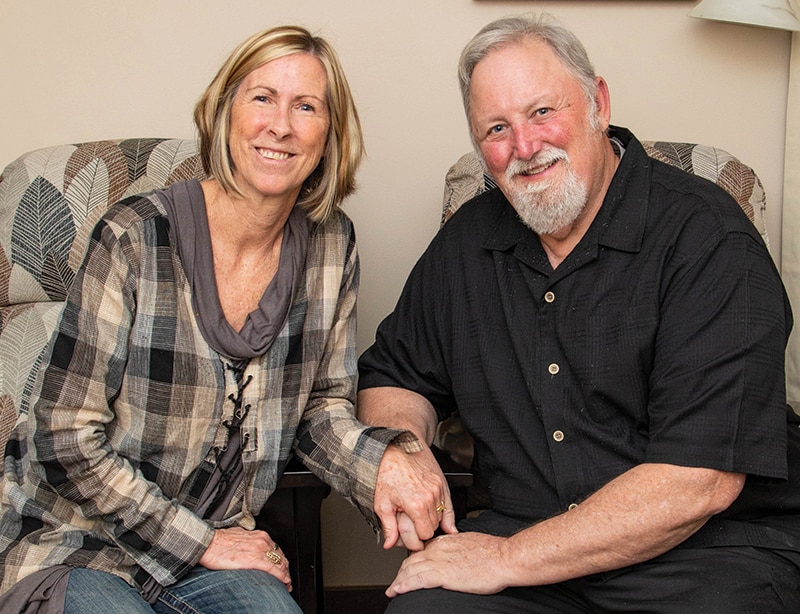 If your new year goals include better self-care, considering adopting the European philosophy of making a spa day part of your regular routine. The professionals at The Healing Corner are working hard to assure you get unique and effective treatments at a price you don't have to wait for a special occasion to schedule. "It's all about delivering value for folks," says David. •

The Healing Corner California • www.thehealingcornerca.com
2252 Court St., Redding • (530) 338-2718