It's Good to be an Original
Putty Putt at Whit Hall Fire Station…
Red Bluff has long been known for its commitment to preserving its history and traditions. From its world-renowned three-day rodeo that's more than 100 years old to its quaint Victorian homes, the city celebrates its heritage with enthusiasm. One of its lesser known, yet still important, commitments is with its firefighting community.
"The fire service tradition is huge," says retired fire captain Dom Catona of the Red Bluff Fire Department. There is no better place to learn about that tradition than Whitt Hall/Station 2, now a museum housing extensive archives of the department, which was established in 1876.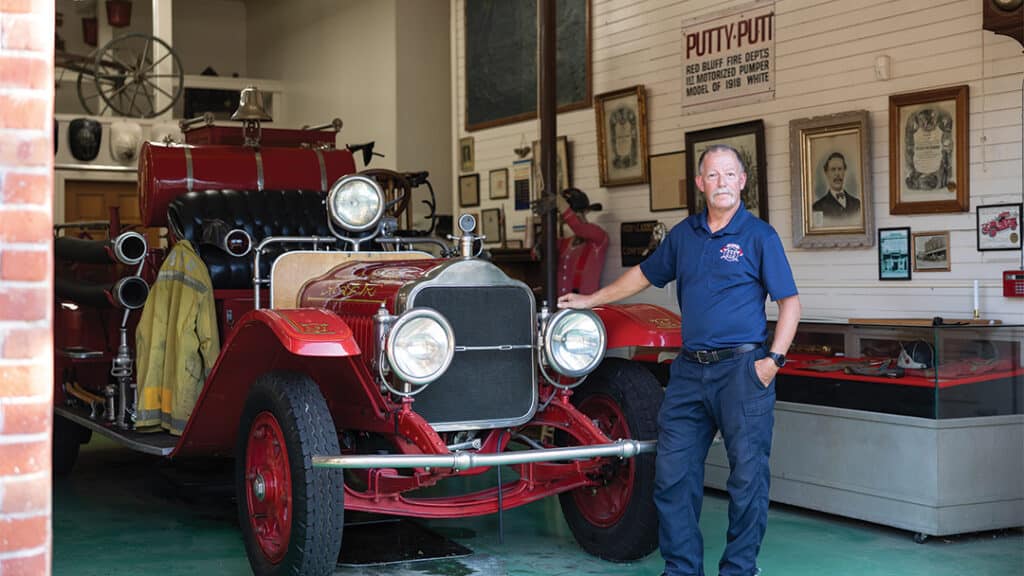 In 1918, the White Trucking Company of Ohio built only two motorized fire engines of the make and model of the one that landed in Red Bluff to replace horse-drawn steamers. The Red Bluff engine, affectionately known as Putty Putt, is the only one that remains and stands in restored glory as the central showpiece of the museum.
"It's Red Bluff's pride and joy, because not many fire departments have their original fire engines," says Catona. While the engine is a crown jewel now, it wasn't entirely accepted when it first arrived. It came with an electric start that was rare at the time, and a technician had to come from Ohio to teach people how to use it. It could reach speeds of 40 miles per hour downhill, which was deemed too risky by some. That delightful putt-putt sound when the engine idled down ended up charming people, though, along with the fact that fires became much more efficient to fight when horses weren't depended upon for a water source.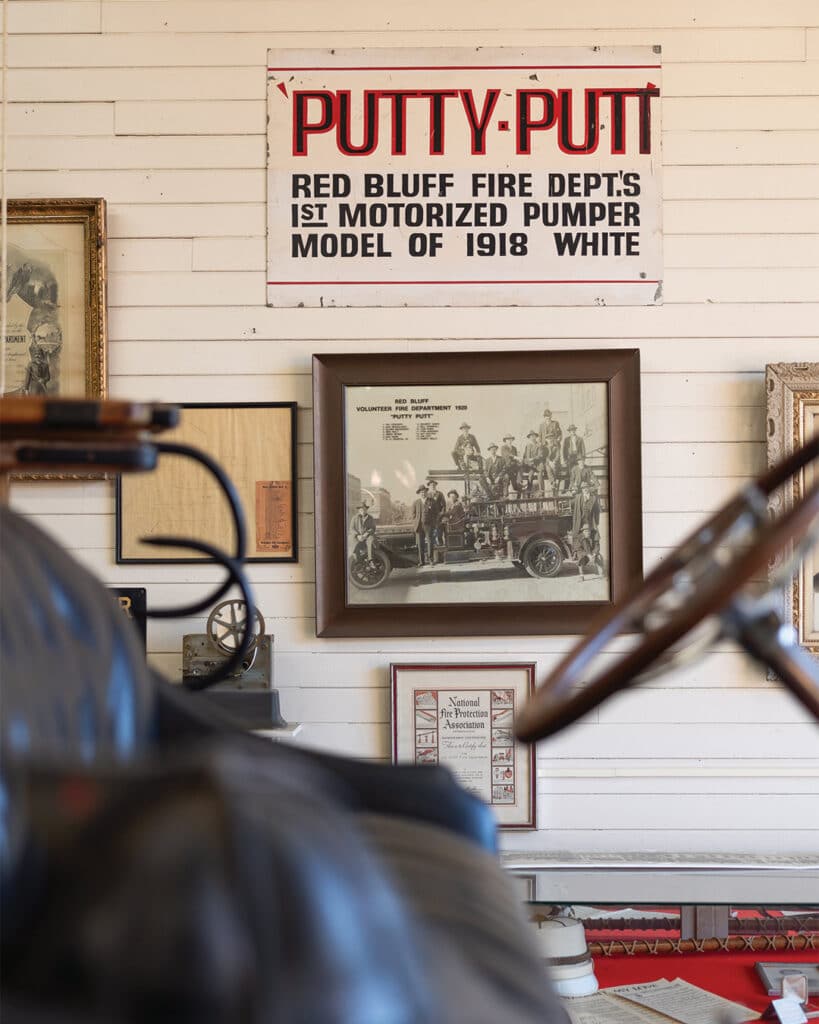 When Catona joined the fire department in 1994, Putty Putt had already been through its extensive restoration. Firefighters in the late 1970s and early 80's took the engine down to its frame and completely rebuilt it. Its last fire had been in 1954, and the engine had already had its wooden wheels replaced with metal after a trip to a fire on Hogsback Road damaged the wood.
"There were still a lot of old trusty firemen around at the time," says Catona, who has become the de facto historian of the Red Bluff Fire Department. "I just picked their brains." When Putty Putt approached its 100th birthday in 2018, he went down to the library and researched its history for a celebration. "Putty Putt has never been taken out of service," he adds. "On paper, it's still active." Indeed, it does still see some action as a parade favorite and cameo at select weddings and funerals.
While Putty Putt is the star of the museum, it isn't close to being the only thing of fascination. The two-story building itself was built in 1906 from brick made in local Brickyard Creek, the same brick used to build the Catholic church in Red Bluff. The upstairs, known as Whitt Hall, houses an extensive collection of animal mounts collected by former Fire Marshall William C. Whitt, who started as a volunteer firefighter in 1925 and was named full-time Fire Chief in 1958. Even after his retirement in 1968, he continued to field calls as a volunteer since he lived across from the station. His hunting journal documenting global travels was found during a cleanup by station secretary Sherryl Arend, who had the notes transcribed and published as a book.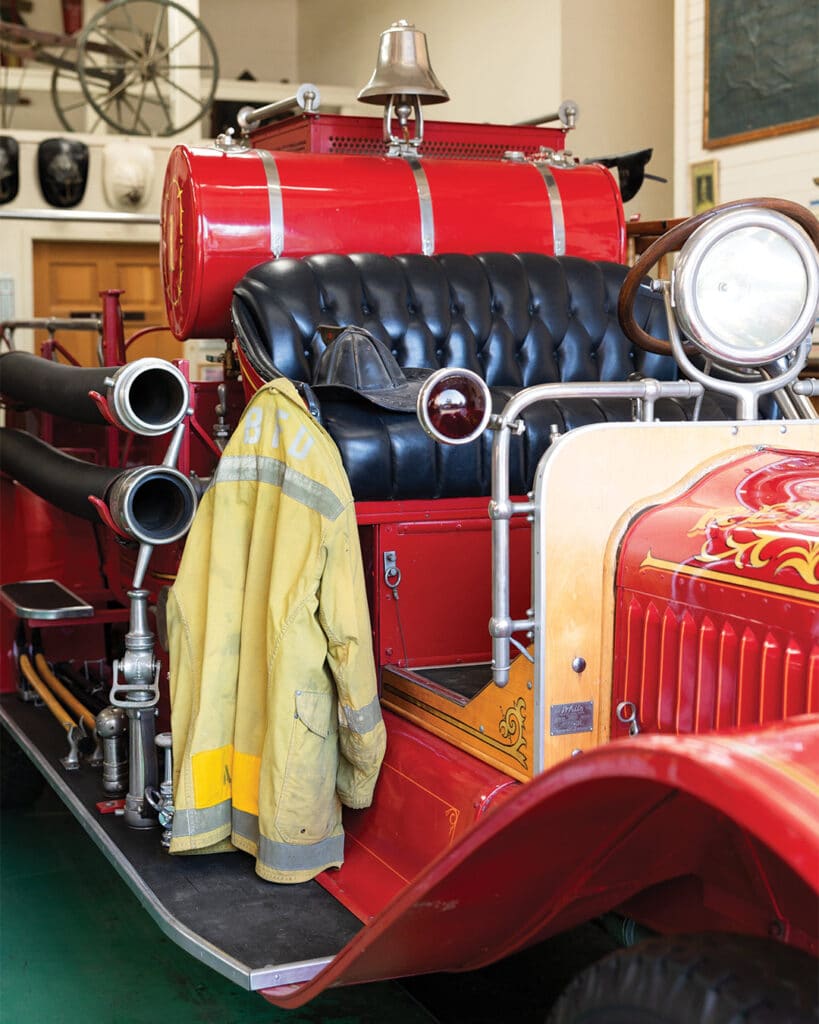 Putty Putt and other relics such as the original fire bell from atop the hall, heavy fire hoses with brass couplings, vintage fire suits, buckets from the bucket brigade with rounded bottoms and an original horse-drawn hose cart are on display in the museum downstairs. "We'll give tours seven days a week," says Catona. "It's usually the on-duty tour, so guests will have to understand that the guides may need to go on a call." Special arrangements can be made for groups. The museum has hosted car clubs and classrooms, with each group finding something of interest.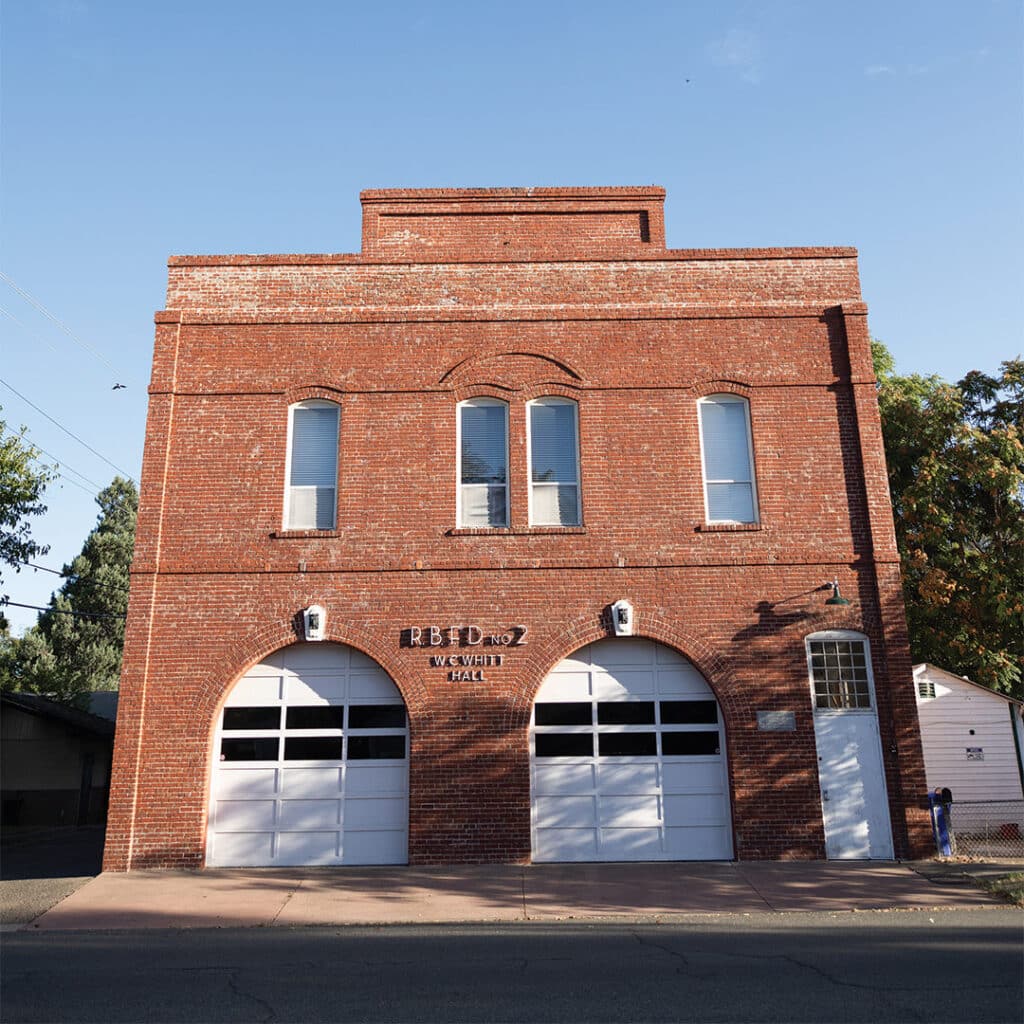 "A lot of fire departments haven't kept all their things," says Catona. "They don't have a museum." Part of keeping up a museum is understanding that items used today can be of interest in the future. Rather than throwing things out, they can be preserved. "Every now and then we'll bring over a tool that we're taking out of use," he adds. One of his favorite saves is a box of city maps used to respond to calls from the early 1980s until about 2016.
The public is invited to check out the pride of the Red Bluff Fire Department and meet its current staff. Says Catona, "We all take pride in our jobs, and one of the things we're most proud of is Whitt Hall and Putty Putt." •
Whitt Hall/Fire Museum • 835 Cedar Street, Red Bluff
(530) 527-1126