What I Enjoy – Kelley Dolling
Kelley Dolling –
Client outreach at Dolling Insurance, freelance marketing and avid community lover
Tell us a bit about your family. I have a fantastic husband, Travis, and three furry children – Tilly (lab), Scruffy (terrier), and Eugene (the coolest black cat around).
What do you enjoy most about living in the North State? The North State tees up many opportunities you wouldn't have in other areas. I love the endless recreation and quaint downtowns, but the strong sense of community keeps me rooted here.
What activities do you do in your spare time? I enjoy reading in the sun, writing, traveling and volunteering.
If you had a time machine, would you rather visit the past or the future? I'd love to pop back to the 1950s for a quick peek. It was a simpler time without the "busy" associated with today's world. The fashion was incredible, and people took the time to know their neighbors.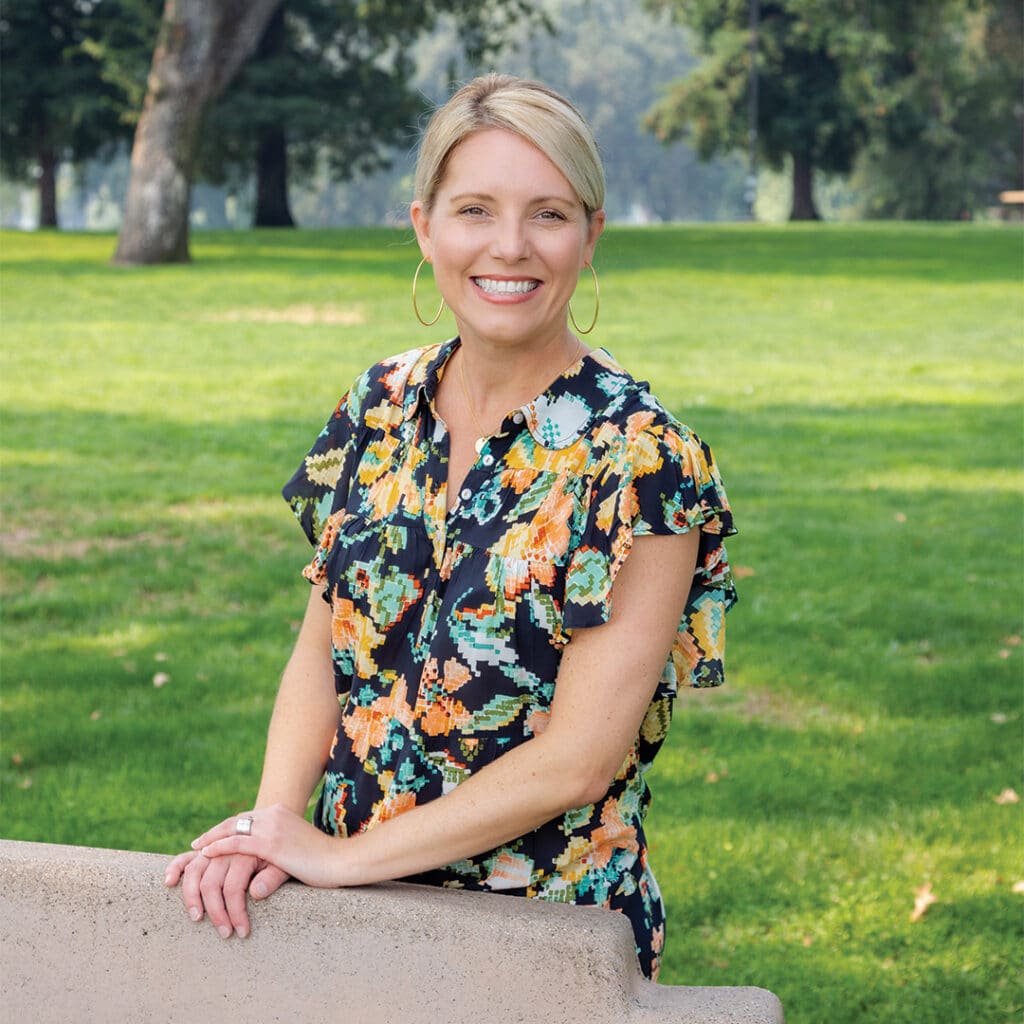 What's a movie that you could enjoy over and over again without getting tired of it? Without fail, I will forever stop on "Shawshank Redemption" if I'm scrolling through the guide. "It comes down to one simple choice. Get busy living, or get busy dying" – Red (Morgan Freeman).
What's the most unusual job you've ever had? I'm lucky enough to be experiencing quite a unique profession. In addition to helping in my husband's office, organizations and businesses hire me to write articles, stories, reports and more. Words are my jam.
What's the best piece of advice you've ever received? Anything Brené Brown has to say is worth its weight in gold. One nugget of wisdom has stuck with me over the years: "Connection is why we are here; it's what gives purpose and meaning to our lives."
If you were given an all- expenses-paid vacation to anywhere in the world, where would you go? I am a sucker for anything tropical, but anywhere in Europe would be my pick. London is my all-time favorite city, and Spain, Portugal and Greece are high on the current "must-see" list.
What's your favorite food? Hand me a taco with a side of rice and refried beans, and I'll be your friend forever.
If you could have a dinner party with any three people, living or dead, who would it be? One more sit- down with my grandmother, grandfather and father-in-law would be an absolute dream. I have so many questions, and a few more hugs to give.