Just Like His Father
Luis Miramontes Jr. …
"Little" Luis Miramontes, like most 8-year-olds, didn't fully grasp the significance when the adults in his life started talking about chemotherapy and clinical trials. What he did know, however, was that his father was sick and he wanted to support him any way he could.
"He wanted to attend every single appointment when we took his dad to the doctor," recalls his mother, Machelle Miramontes-Henning. "He wanted to learn and understand and be hopeful something would be different. He wanted to be involved in his dad's journey."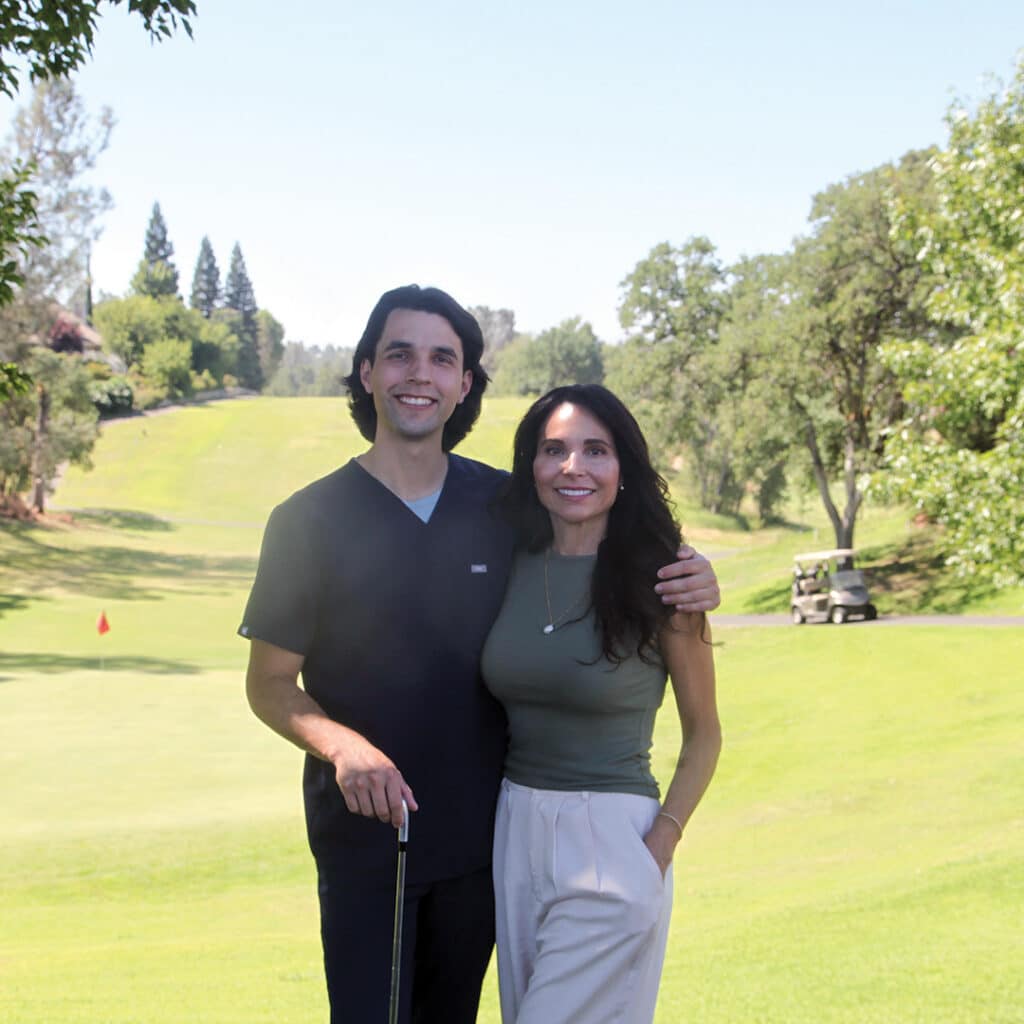 Sadly, cancer claimed the life of 41-year-old Luis Miramontes in 2008. His son was 12 and his daughter, Alexa, was 14. Miramontes-Henning is convinced those early years with his ailing father sparked an interest in the young Miramontes. By the time his father passed, "he was composed, compassionate and always interested in learning about healing, cancer and how to get better. He was nurturing ideas of helping others … he was watching the pain his dad endured and wanting to help others lessen that pain and suffering." Some 15 years later, Miramontes is indeed fulfilling his mother's prophecy by working as a registered nurse at Mercy Medical Center in Redding. Miramontes, 27, says he wasn't sure what direction his career was going to take other than he wanted it to be in the medical field.
After working at Mercy for a couple of years while studying nursing at Shasta College, he knew he had made the right choice. "Different staff members would come up to me and say 'I remember your dad' and how he was such a nice guy. I didn't expect that at all when I started working there."
For staffers to remember the senior Miramontes after 15 years and thousands of patients, "he must have been a special guy. He really made such an impact on people," Miramontes says.
That impact started early for the elder Miramontes, who fell in love with the game of golf as a kid working at Wilcox Oaks in Red Bluff and went on to become the popular head pro and general manager at Gold Hills Golf Club in Redding.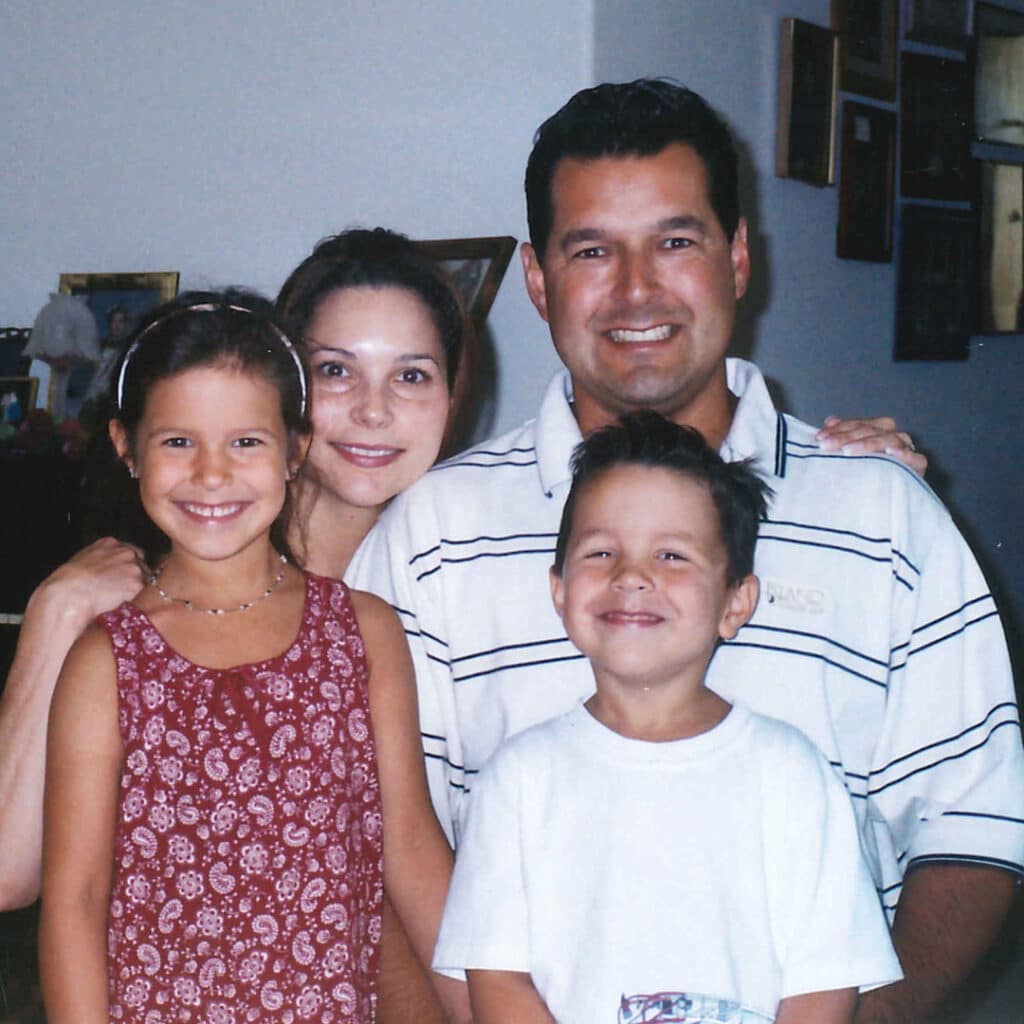 Father and son bonded over the game and Miramontes cherishes the time he spent on the links with his dad, especially trips to play courses in Bandon, Ore. A particularly meaningful trip to Bandon Dunes, late in his dad's life, accompanied by family friend Gary Hoffman and his son, Ian, "was the trip of a lifetime."
Earlier on that June day in 2008 when his father died, Miramontes had won first place in his age group at the Redding Open golf tournament at Gold Hills, recalls Cheryle Thurman, wife of longtime mentor and golf pro Kim Thurman.
"We were able to share the good news with big Louie," she says. In the following years, the Thurmans watched with pride as Miramontes diligently pursued his studies and worked toward his nursing degree. "He just has honored his dad in everything he's done and that's what's really cool," she adds.
Miramontes will soon have the opportunity to pay it forward with his own family, having recently announced his engagement to Samantha Plotkin, a fellow RN at Mercy. Plotkin has a daughter, Ava.
The love and respect the senior Miramontes generated in golf and in the North State community is represented these days by the Luis Miramontes Memorial Foundation, a nonprofit organization established in 2011 to honor him by raising funds to help make top- quality cancer prevention, diagnostic and treatment services available to patients in the North State without the burden of having to travel to Sacramento, San Francisco and beyond.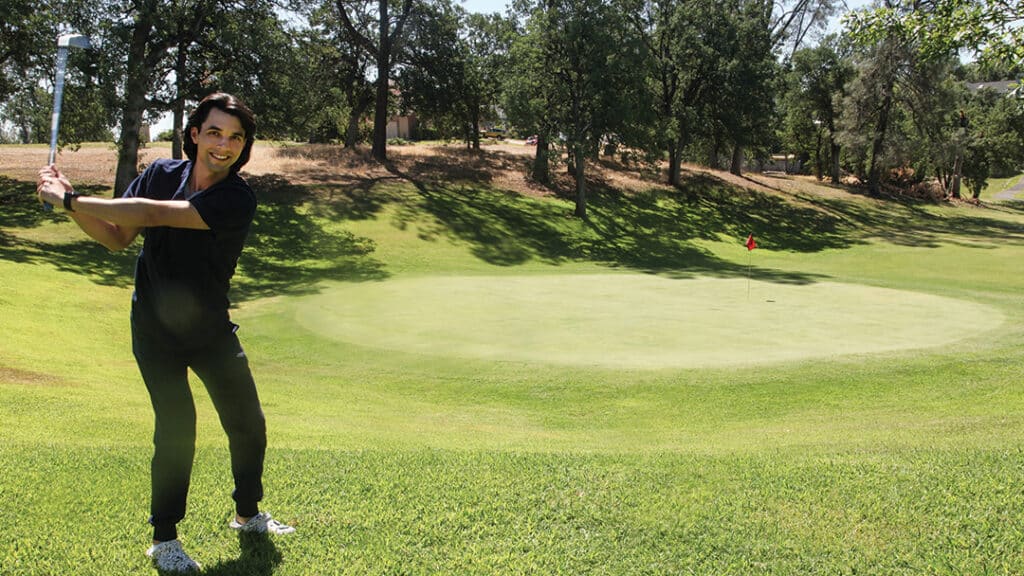 The "Louie Shootout," the annual golf tournament designed to thank the Foundation's partners, is scheduled for Sept. 9 at Gold Hills. Although golf has taken a back seat in Miramontes' busy life, he says the "Louie" is one of the highlights of his year. "I love seeing everyone who turns up, the familiar faces and hearing all the great stories. I can't hear enough of those."
If there is a silver lining to losing a parent, Miramontes-Henning says, "is that you learn early to appreciate the value and shortness of life. You grasp on a little tighter. He and Alexa, I love that part about them." Alexa, 29, works as an interior designer in Los Angeles.
Chad White, the director of golf at Gold Hills who assumed the reins after Luis Miramontes passed, can't help but think of his friend and mentor every time he sees Miramontes. "The resemblance is unheard of. He turned out to be a little Luis, literally. His temperament … it's like a doubletake. He'd be so proud of him, the man he's become."
"I think he had to grow up a little quicker than he wanted to," says longtime family friend Lon Alward. "He turned out to be a good man, just like his father."•