Paws of Progress
A Well-Behaved Dog with Freedom K9…
Sometimes people are lucky enough to follow their passions to find their career. "I did not have the intent of starting a business, buying a facility or anything of the sort. Dog training was always a hobby of mine. But when I was first introduced to the world of dog training, I found amazing mentors and I worked with my friends and family's dogs. That led to fostering dogs with our local rescues, and then neighbors started reaching out looking for help, too. I started going to dog training schools and seminars and taking online classes to learn just as much as I could. I honestly just couldn't get enough of everything with dog training. So all the while, working multiple jobs, I would work with dogs in the evenings and weekends. It never occurred to me that I could make this a career. I mean, who gets to play with dogs all day for a living?" says Kindle Aseltine, owner of Freedom K9 and Siskiyou Pet Care.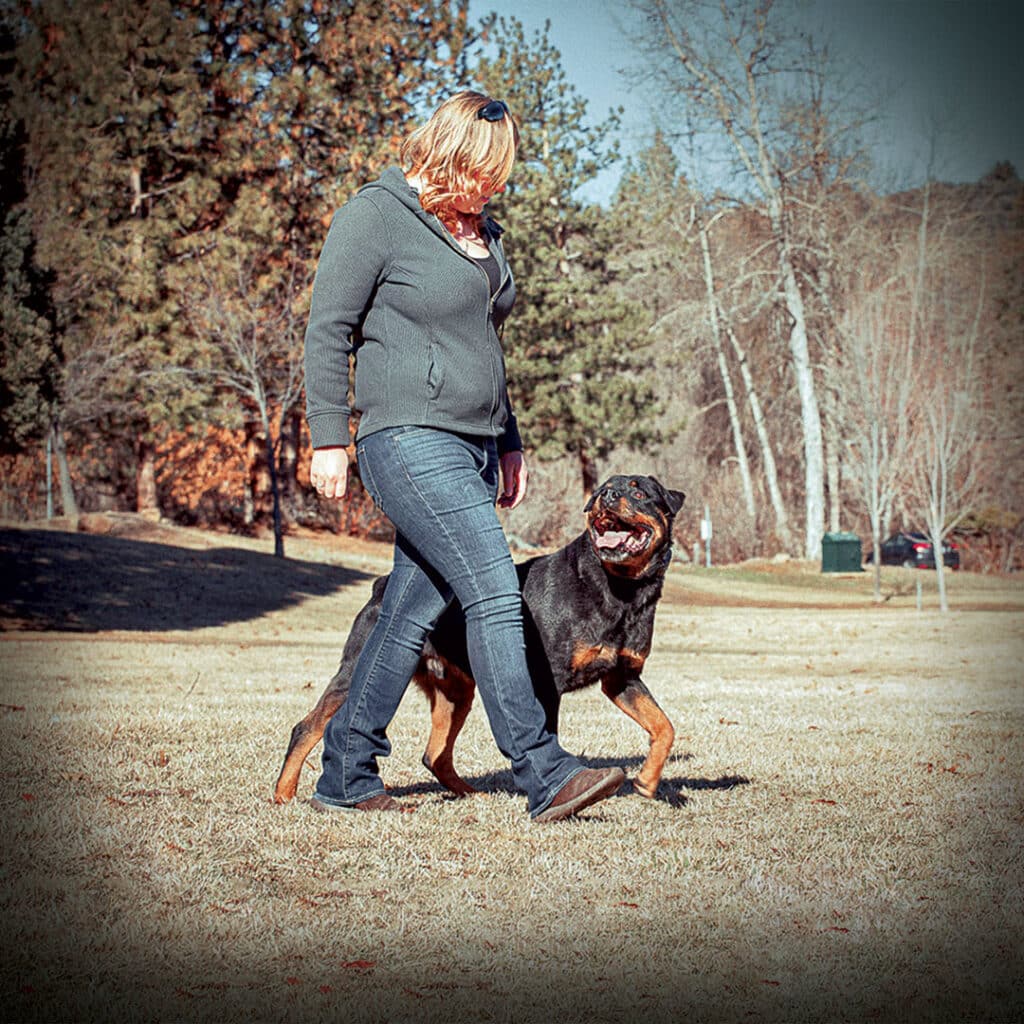 Aseltine's hobby quickly grew into a full- blown operation. "My husband and I, we bought our home in 2016, and that's when I officially started Freedom K9. I started offering basic obedience classes on my property and working with clients during private sessions. It took another year or so before my hobby fully took over my life, and I was able to move to training full-time. Now, it's been about seven years and I have two dog-related businesses."
Aseltine is not only providing for her family, but working with a host of other dog lovers across the country. "I have seven wonderful employees now in a facility where we're able to help just so many people and their dogs from all over. I do trainings all over the country, trying to help as many people and dogs as possible."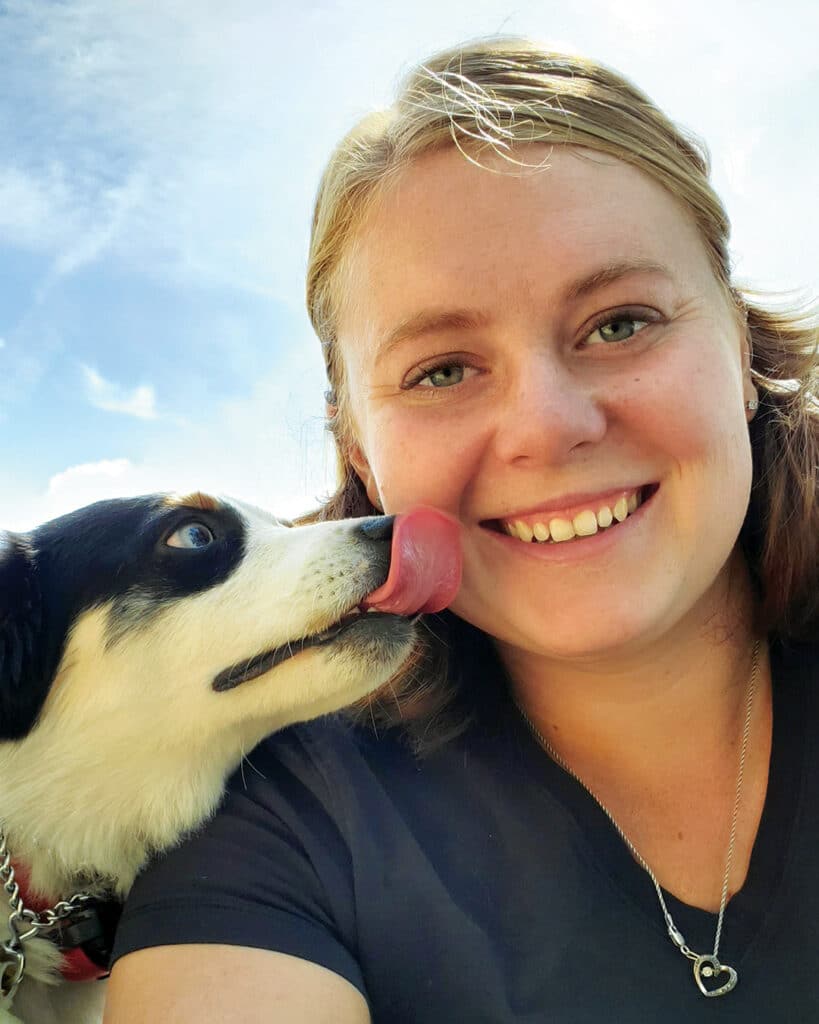 The main reason Aseltine sees dogs come through her door is for what she calls "nonsense behaviors." These kinds of behaviors range from "jumping up on people, barking, pulling on the leash or not paying attention when they're distracted. These are things that really drive owners insane, but the dogs just don't know what they're supposed to do." Although Aseltine has encountered a dramatic range of dog behaviors that owners are asking to have curbed, there's one issue she sees over and over. "Most of the time what we see is a lack of consistency. The dogs are confused, the owners are confused. They're looking up this YouTube video and talking to this friend and talking to this family member, and, you know, talking to 18 different trainers and they're all getting different advice. And that's the real struggle, finding something that is going to work for you, that's going to work for the dog in front of you, and being consistent."
Aseltine says this lack of consistency can even sometimes be rooted in simple family dynamics. "That is a struggle trying to get the whole family together on the same page to really help the dog. Because I mean, when you think of it, how is the dog going to have the best chance to know what you want and be successful when you are all over the place?"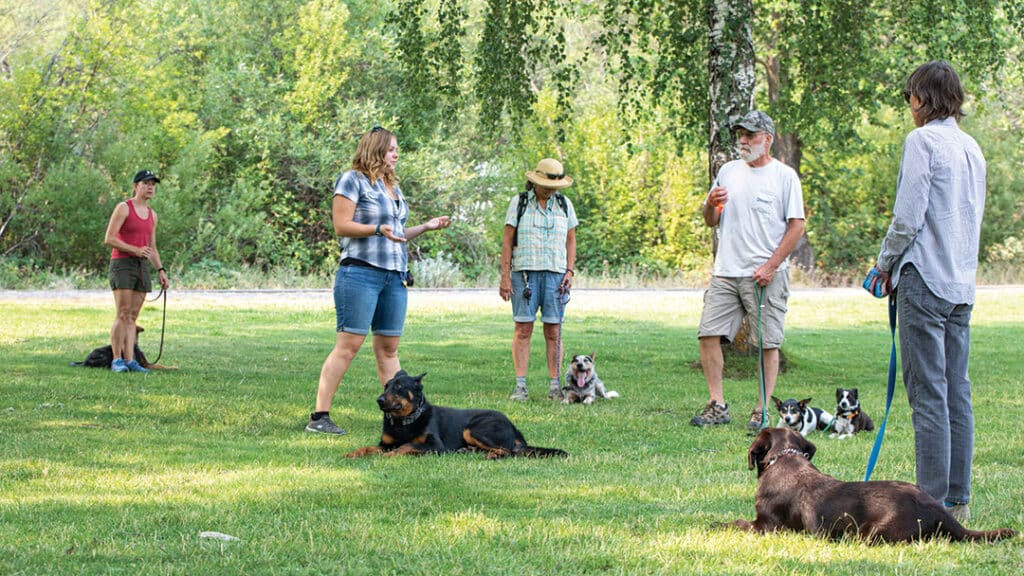 When asked about her own philosophy when it comes to training a dog, Aseltine pauses – but with a smile. "No matter what your philosophy is, it's going to work for some people and it's not going to work for other people. The biggest thing is finding a dog trainer that's going to work for your situation. In all honesty, the dogs are the easy part. You know, give them some good structure, give them proper communication and the mental and physical simulation that they need, and all dogs will succeed. The most important piece of the training puzzle is all about training the owner. Humans are a lot more complicated. Once we get the owner on board with what their dog truly needs, that's when we see a change and we see what the dogs are capable of. The owners can see that too. That's when the magic happens." •
Freedom K9
www.freedomk9.net • (530) 643-0794
Article Written by:
Megan Peterson has been a freelance storyteller for more than two decades, with writing credits ranging from National Geographic to the Sundance Channel. She also brings a background in marketing and audio tours, and has traveled and worked on six continents. Megan currently lives in Northern California with her family and a menagerie of pets.