How Does Your Garden Grow
The Redding Wonderland Garden Club Legacy…
"Ladybugs were escaping my kitchen." Many first graders sat anxiously awaiting their very own ladybug. Just a day earlier, the Redding Garden Club members had worked meticulously tying nets onto little cups to create new mobile homes for each ladybug. Keeping ladybugs in their cups, however, is not as its easy as it seems. They began looking for new housing markets outside the kitchen. Cheryl Wheeler, the club's vice president, laughs. "Ladybugs were everywhere."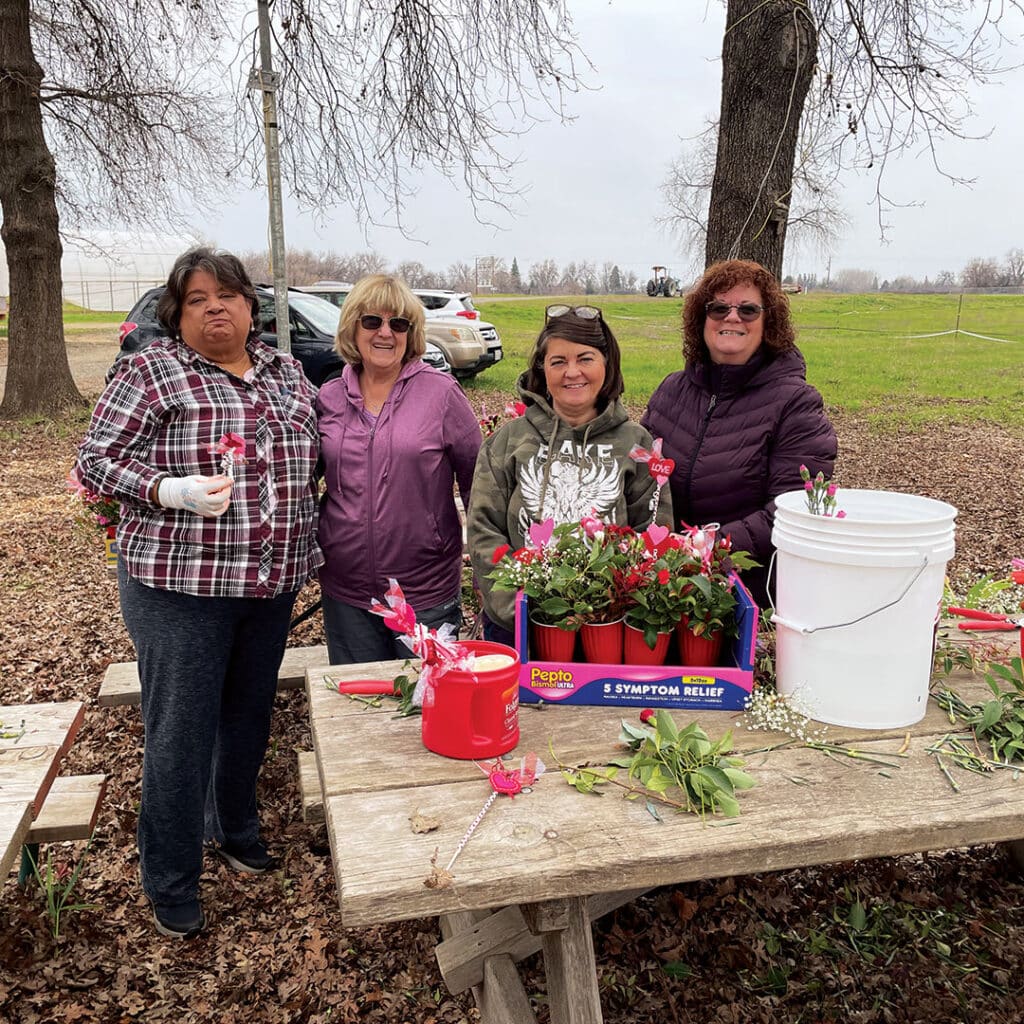 The Redding Wonderland Garden Club has put on programs to serve their community since 1950. This program, the Library Project, was about showing children the importance of ladybugs and the vital role they play in gardening. The Redding Wonderland Garden Club represents a wealth of gardening knowledge and a deep legacy of North State horticulture. With this rich history, the club seeks to take its expertise and invest into their children and grandchildren.
"To plant a garden is to believe in tomorrow." Diana Gifford-Tuggle, president of the garden club, keeps a decorated paper with this iconic quote from 1950s icon Audrey Hepburn – who would be proud of the club today, naturally. With 70 years of history, the Redding Wonderland Garden Club looks forward to the next generation.
"We want to teach others to take care of Mother Earth," Gifford-Tuggle says. "I keep on coming back to that."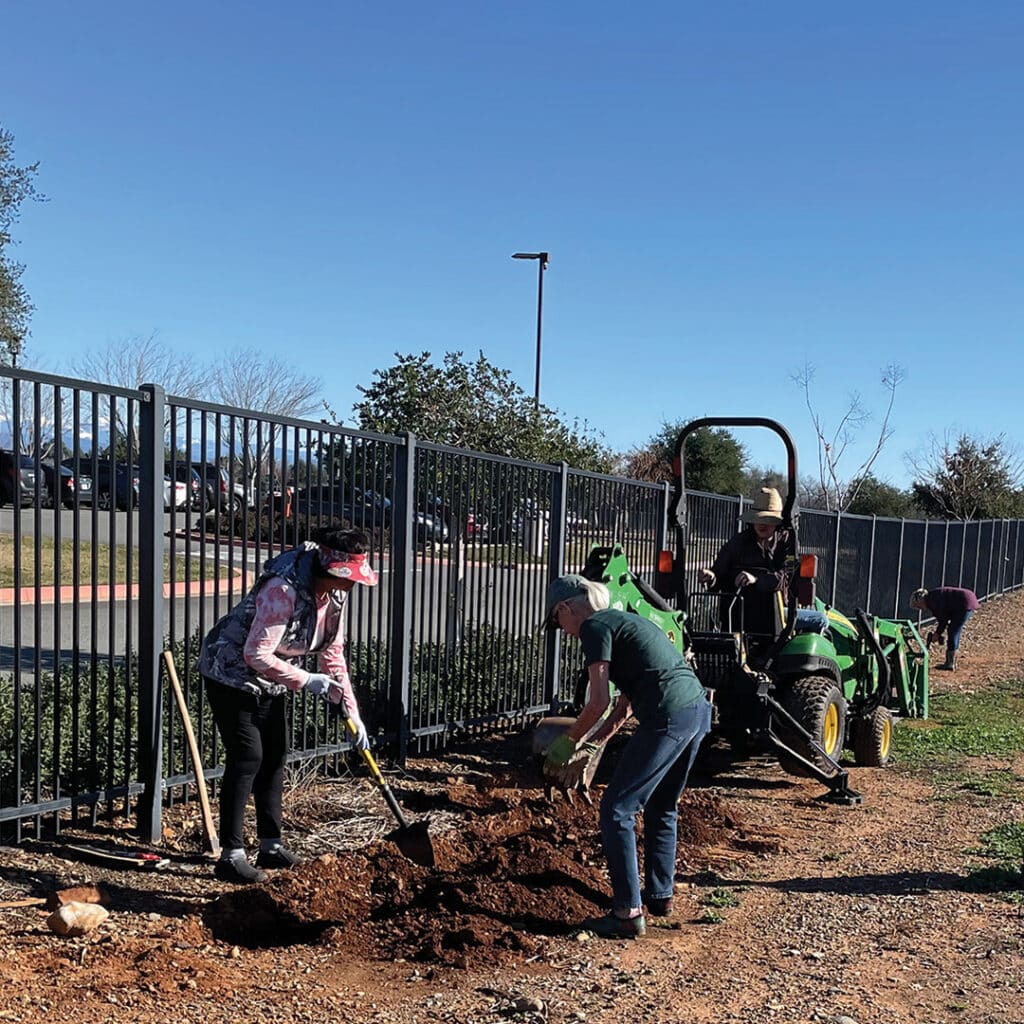 The Redding Wonderland Garden Club flower is the Shasta daisy, and members wear it with pride. The club takes seriously their care of Shasta County horticulture. For the past two years, they have planted daffodils at the Veterans Home on Knighton Road, bringing beauty to those who served our country. They exist "to educate in design and horticulture, civic beautification, garden therapy, and work for public understanding of ecological values in schools and outdoor education." The service-oriented club hosts fundraisers for student scholarships at Shasta College and delivers bouquets to senior living facilities. The Redding Wonderland Garden Club enriches local home gardens all around the Shasta County and takes personal responsibly for the beauty of the city.
With more than 50 members, the award-winning Redding Wonderland Garden Club is one of six clubs that make up the Cascade District of California. They meet monthly from the end of August to the first of June. Each meeting has a new speaker, an expert in their field on something in the gardening world, but the best expertise comes from within the club. "What's interesting to me is that everyone of us has a little bit of a different interest. Pat, she's just such a great propagator – she can grow a rose from nothing," Wheeler explains. "They learn there's something that's in the club that's good for them.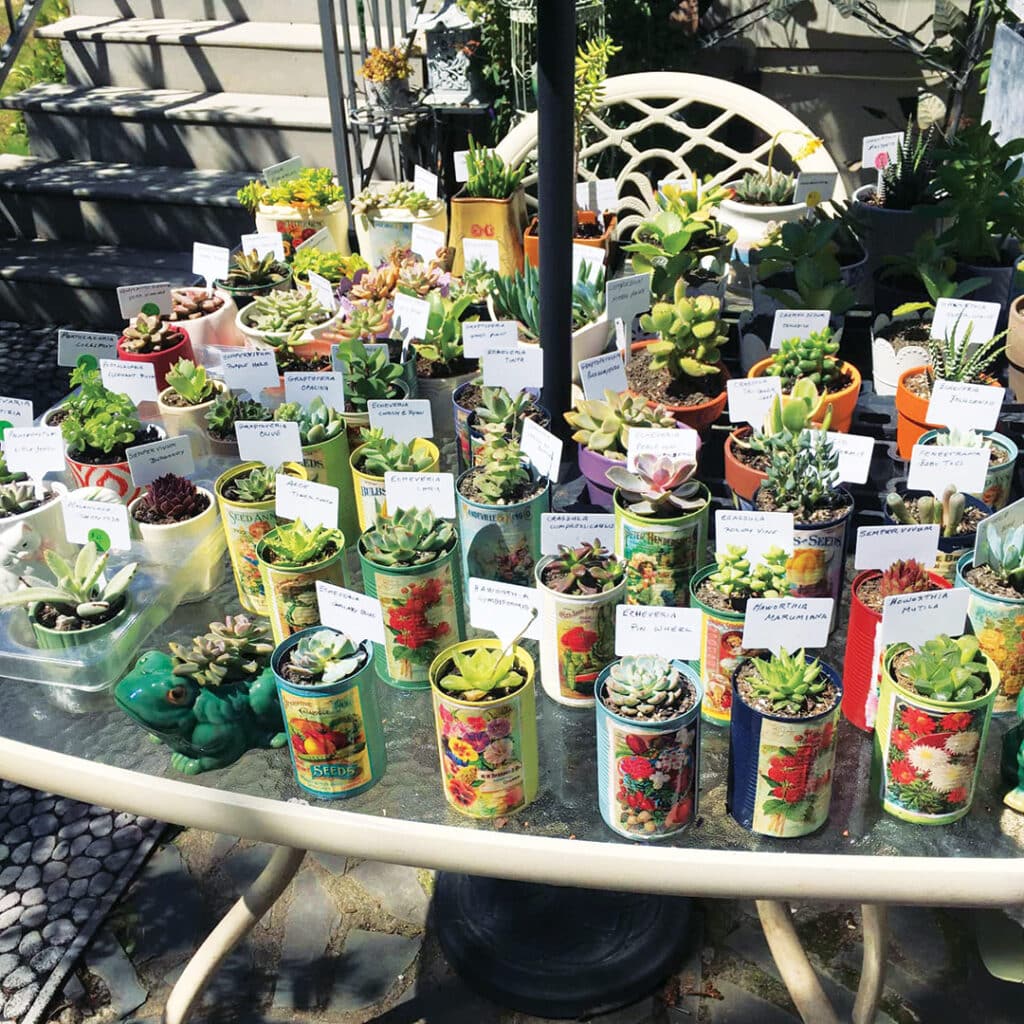 This expertise is something to be passed down. Among all the club's work is this deep-seated purpose that the next generation must learn to care for our earth. "Right now, Mother Earth is weeping," Wheeler says. "We want to teach our children and teach our grandchildren that you don't just throw vegetables in your cart." Greens come from somewhere, not a grocery store shelf.
"My theme and my motto is: tomorrow," Gifford-Tuggle explains, referencing the Aubrey Hepburn quote. "It's something deeply rooted in me." The club sees its purpose as a duty to the next generation, to teach people how to take care of the earth that ultimately takes care of us. They seek to prepare the next generation with the skills and understanding they have developed over the years. For this, they will even withstand ladybugs flying around the kitchen.•
Find Redding Wonderland Garden Club on Facebook
Article Written By:
Ben LoCascio writes children's curriculum at HeartSmart TV. His senior thesis was awarded highest distinction and an enthusiastic zoom wave at Brandeis University. It was COVID. Ben lives in Redding, and you can find him in front of any nearby espresso machines, thinking about having just one more cappuccino.