Painting Perfection
Jim Tyner, Car Painter…
Jim Tyner rattles off his latest projects with the ease of an old-school body and paint guy: "I just finished a '55 Chevy in royal blue with ghost flames … I did a Dodge pickup, pearl black with copper ghost flames … a '50 Merc' with a 4-inch chop top in candy apple red … a '54 Chevy pickup, did the woodwork in the bed, painted it black with blue pearl pinstripes …"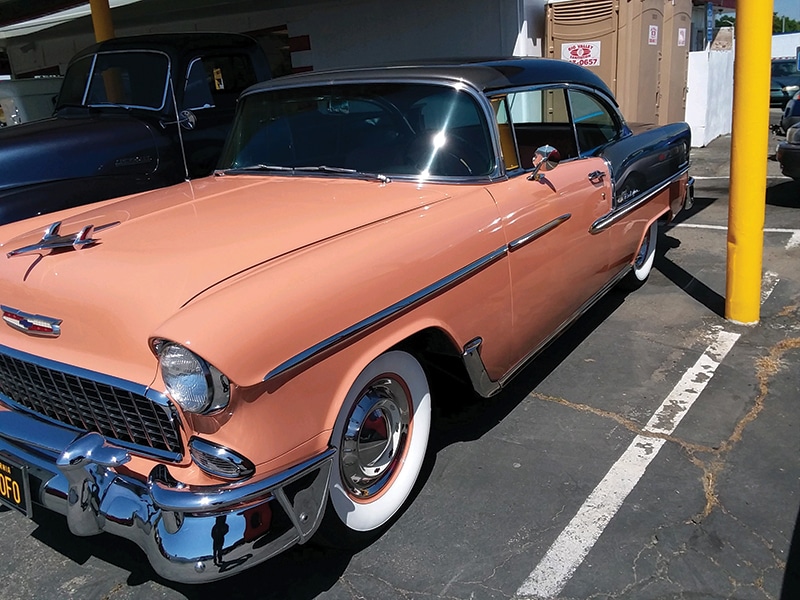 That list could go on for days, considering Tyner has been working on cars since he paid $900 for a 1956 Chevy 210 as a high school freshman. At this point, he estimates he's worked on at least 2,500 cars and more than 500 RVs.
In the 46 years he's been in Redding, Tyner says he's worked on about 50 cars that were exhibited at Kool April Nites, including 10 that were showcased in the indoor Dreamworks display inside the Civic Auditorium.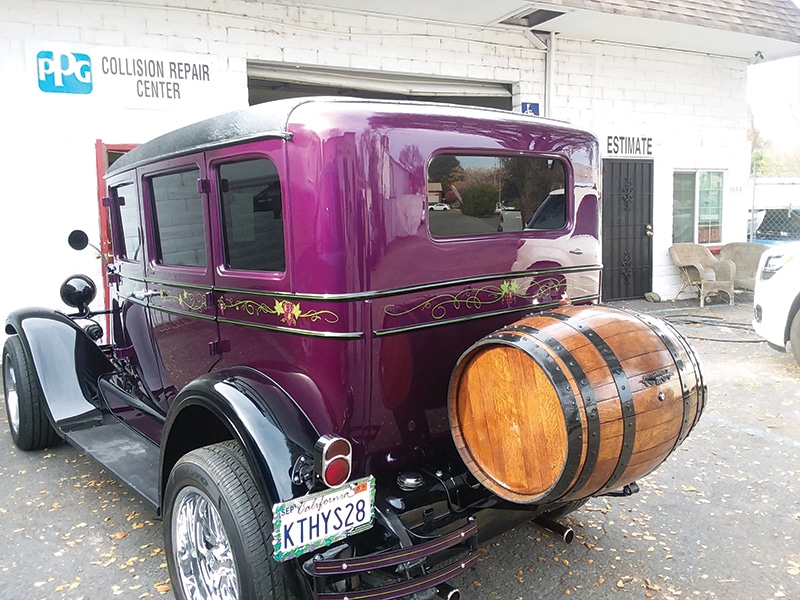 The popular car show, held on the last Saturday in April, is a business day for Tyner as he wanders the grounds rubbing elbows with fellow car fans. "I get pulled aside all day long. It's customer after customer," he says with a laugh.
The bulk of the 1,800 hot rods, classics and cruisers on display at the big Saturday show (and rolling along during Friday night's Kool cruise) share one thing in common: gorgeous paint jobs. Tyner says a typical paint job starts with a base coat, three layers of clearcoat, waterblock sanding to add depth and clarity, more coats of color and then more layers
of clearcoat.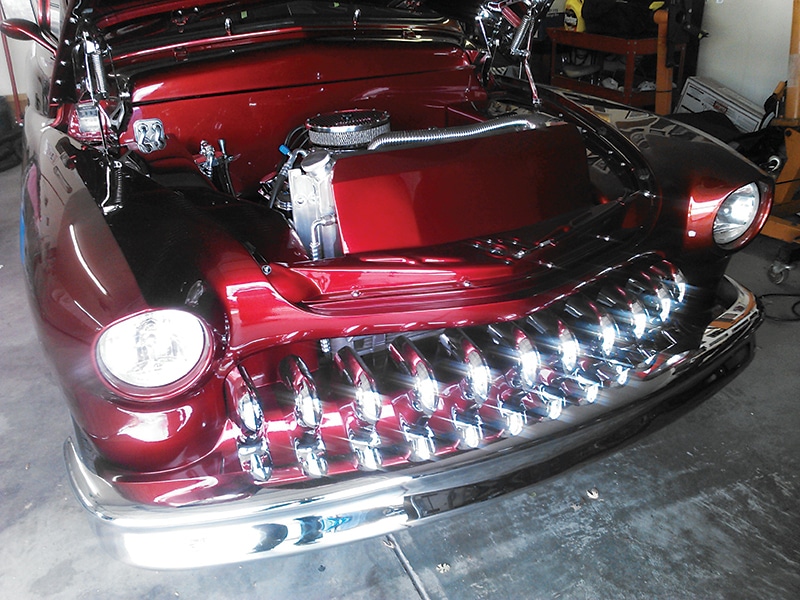 As a boy growing up in Salinas, Tyner would watch his neighbor paint cars and later, as a student at North Salinas High School, he enrolled in several art classes. That background came in handy as he launched his own car career.
After building up that '56 Chevy, Tyner picked up a '55 and a '57 to go along with it, before moving on to a 1929 Ford Model A "soft top." The young man jumped ahead a few decades with a nine-passenger 1964 Oldsmobile Vista Cruiser station wagon, which he followed up with a '67 Chevy Bel Air wagon. A couple of pickups rounded out the list before Tyner moved to Redding.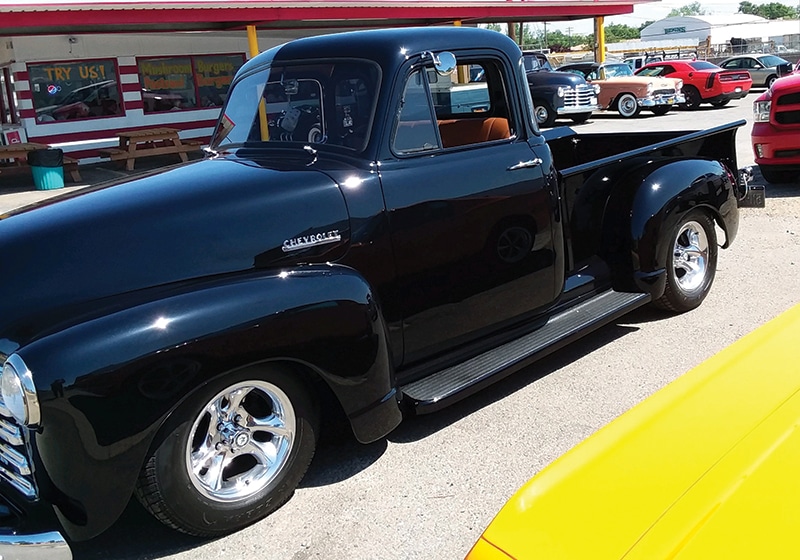 Prior to moving north, Tyner operated a body shop in San Jose where he worked on Budweiser Racing Team cars, repairing the dings and dents suffered during races at Sears Point in Novato before the cars headed to Laguna Seca for more racing.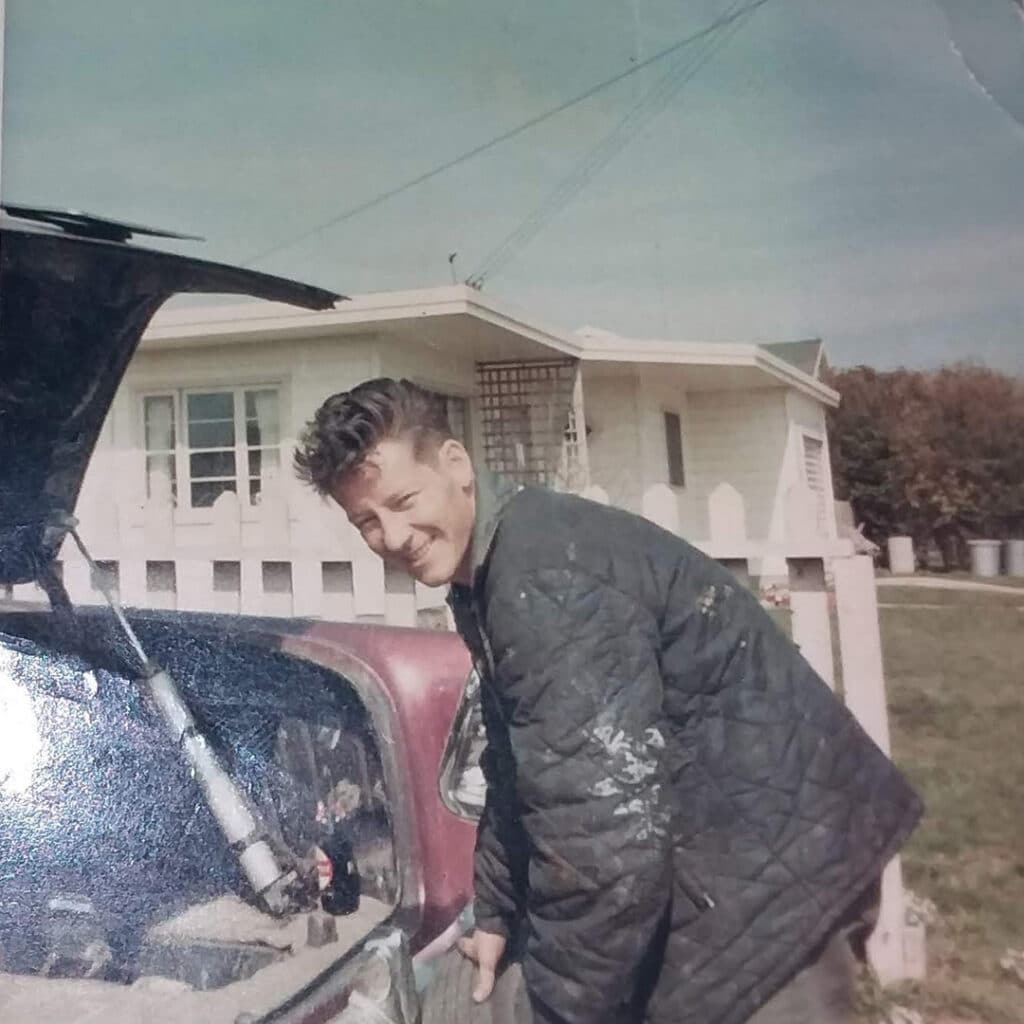 He also spent 10 years doing the body and paint work on modified Datsun 240Z, 260Z and 280Z sports cars. Produced by Brian Morrow's Scarab Engineering, the cars were known as Scarabs. Powered by a 350-horsepower V8, the collectible Scarabs offered drivers the look and performance of a Porsche or Ferrari at a fraction of the price.
In 2018, Tyner was invited to Branson, Mo., for ZCon, a convention for Datsun Z car enthusiasts. He says he was thrilled when he walked into the convention center "and they had 16 of my cars on the stage." Tyner had worked on the Scarabs in the '70s and '80s. "People were really excited. I was signing sun visors," he recalls.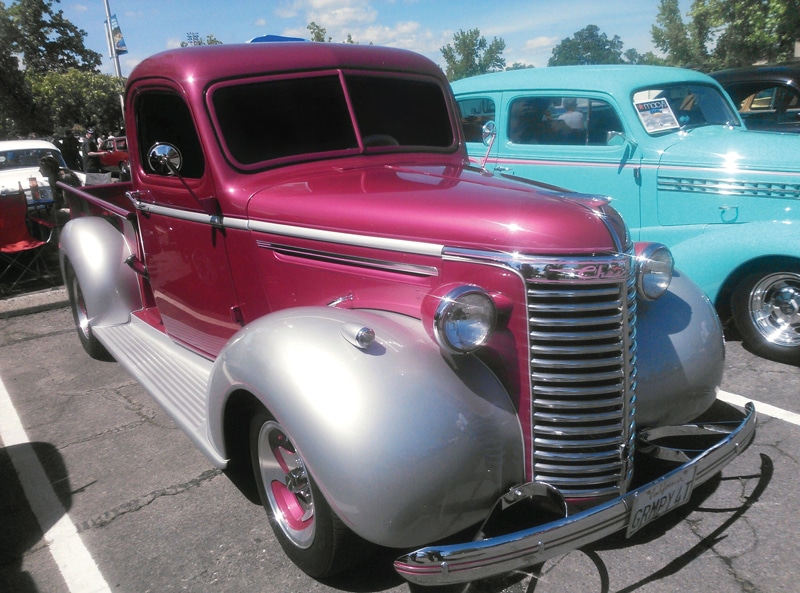 After settling in Redding, Tyner says he's mostly focused on painting custom street cars and doing specialized body work on motorhomes. "I like challenges," Tyner says. "My favorite word is 'it can't be done.' I always say 'let me take a look at it.'"
Tyner's wife, Kim, is retired from Shasta Head Start "and is one of the most wonderful persons I've ever met in my life." Tyner has five children, 16 grandchildren and six great-grandchildren. With his 80th birthday approaching next month, Tyner says he's slowing down, but gradually. "I work from 8 am to noon and then I go play golf. I still enjoy what I do. I have a good time and make a friend with everybody I build a car for. I like people to be able to trust me," he says. •
Kool April Nites
April 21-30
www.koolaprilnites.com