Hail to the King
Triple Crown Winner RC Landingham…
The rodeo world has had plenty of opportunity in the last two years to find the eastern Shasta County community of Hat Creek on a map. RC Landingham, arguably its most famous living resident, is busy breaking records and winning hearts as one of the sport's most beloved comeback stories. When announcers call his name before a bareback ride, they follow with his hometown, swirling a rush of pride in North State fans.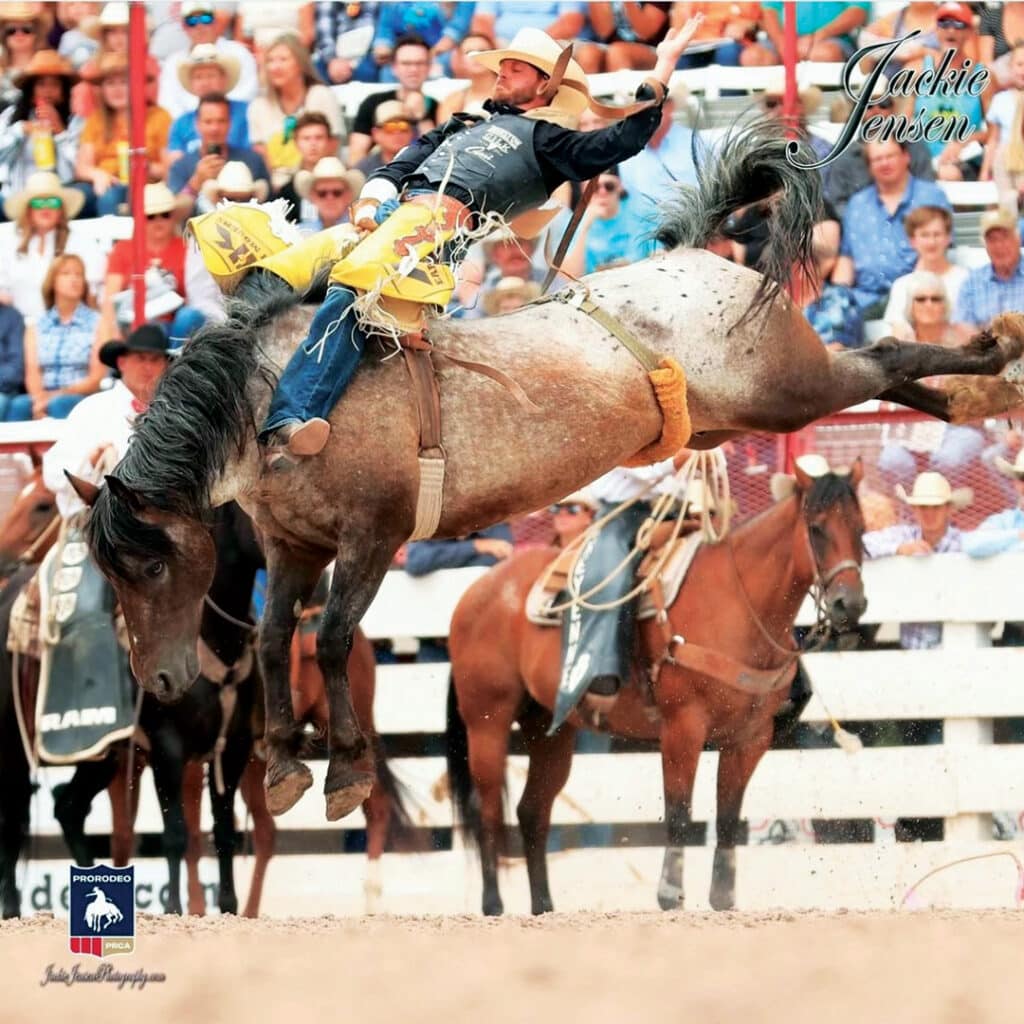 Landingham grew up in rodeo, and for a time, it seemed he knew more hard times from the sport than good. But his mom, Wendy Skiver, instilled a single word of encouragement that kept him going, even as he moved through her death from ovarian cancer in 2017. That word is "Try." It was Try that kept him in the sport after a bull wreck in Houston during his 2010 rookie year of professional competition wrought injuries to his back, shoulders, liver and lungs. It was Try that brought him back from a car wreck a year later that required an 18-month recovery. And it was Try that kept him going after the heartbreak of his mother's loss.
Gratefully, his Try paid off a few months before his mom's passing and she was able to see him win two rounds of bareback riding and place in six at the 2016 Wrangler National Finals in Las Vegas.
Landingham was a cowboy to watch out for prior to the rodeo and car wrecks that threatened to derail his career. His wins started early in Northern California Junior Rodeo Association events and then as a champion bareback rider at the 2009 College National Finals in Casper, Wyo. "At the beginning of your career you imagine how you're going to set yourself up to maybe not have to get a nine-to-five after you quit rodeoing," Landingham says during an interview from the road en route to a rodeo in Fort Worth.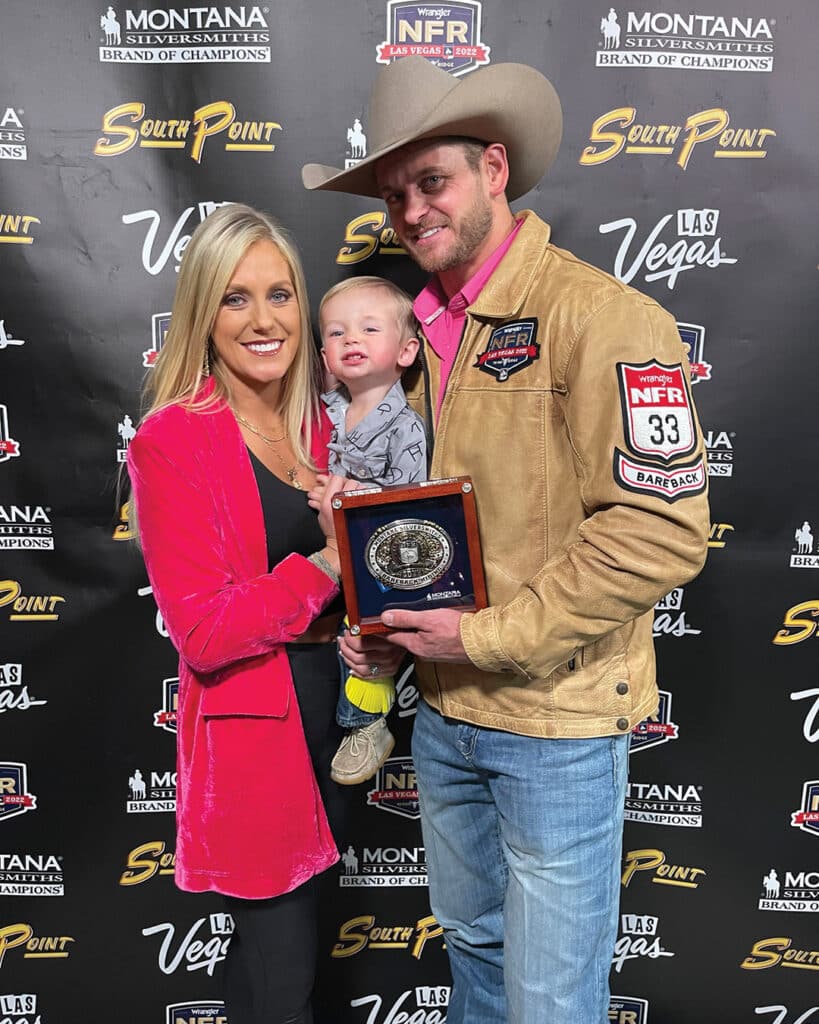 Born in Red Bluff, he started in rodeo at age 4 by riding sheep. He was guided by his stepfather, Ty Skiver, a professional bareback rider in the early 1990s. Landingham was raised in Tehama County until he moved to Pendleton, Ore. at age 17. He has returned to California to start a family with wife Bliss in Hat Creek. She and their son, Wynn, named for his mom, often travel with him.
A hard truth about rodeo is that athletes who don't win don't get paid. And athletes who can't compete can't win. Yet expenses still pile up, from travel and event entrance fees to regular expenses, such as food and housing. In years that Landingham was recovering from injuries, he called upon support from the Justin Cowboy Crisis Fund to get him through. In a thank you letter posted to the Crisis Fund's website, he wrote, "Your financial assistance during my down time is appreciated and reinforces to me the importance that you all play in continuing the sport of rodeo by helping the cowboys in unfortunate times."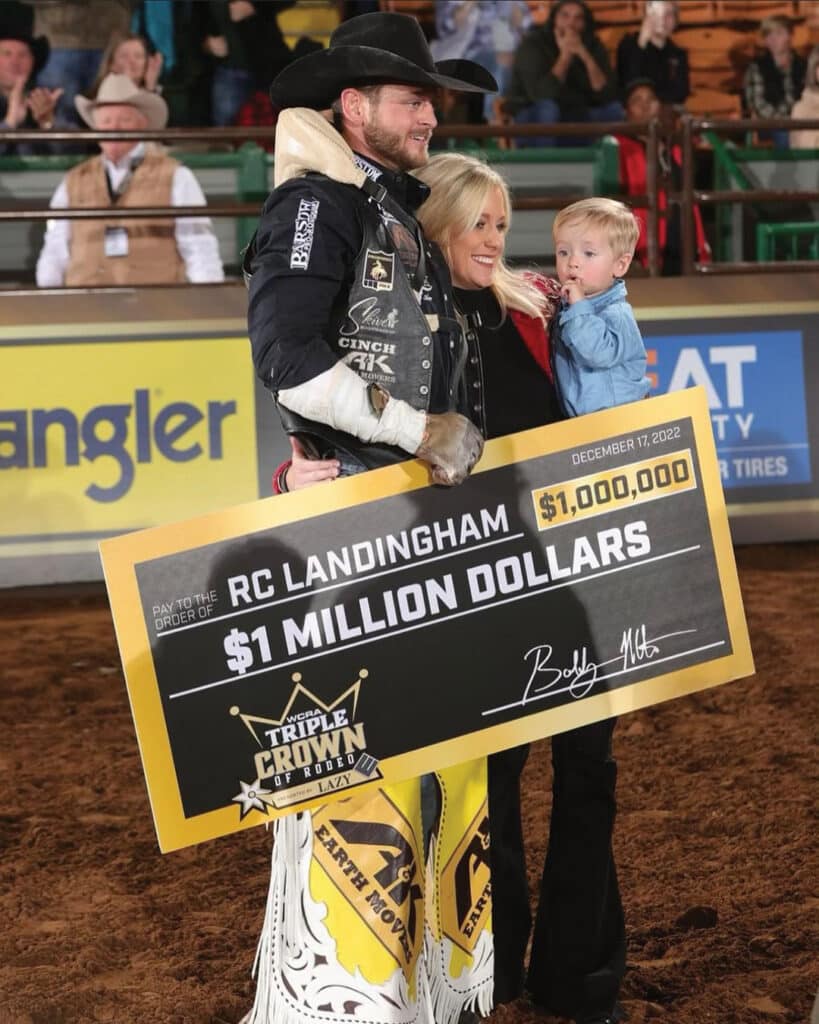 It was this series of hardships and need for crisis support that made it all the sweeter when in December 2022, Landingham became the first Triple Crown winner of the World Champions Rodeo Alliance (WCRA) and brought home a $1 million prize in bareback riding from the Cowtown Christmas in Fort Worth.
On December 17, on the cusp of winning the Triple Crown, the WCRA released a YouTube video of Landingham called Dear Rodeo. It was his love letter to the sport and declaration of endurance through multiple hardships. The video, filmed in Hat Creek, has reached more than 115,000 views and endeared him to fans who were then eager to see him make WCRA history.
The Triple Crown requires three consecutive wins at major WCRA events. There was a three-month span between Landingham's second win in Salt Lake City and his final in Fort Worth. He's grateful he had the Wrangler National Finals Rodeo to focus on in between. He's also grateful he had a lot of hometown and familial support in the stands.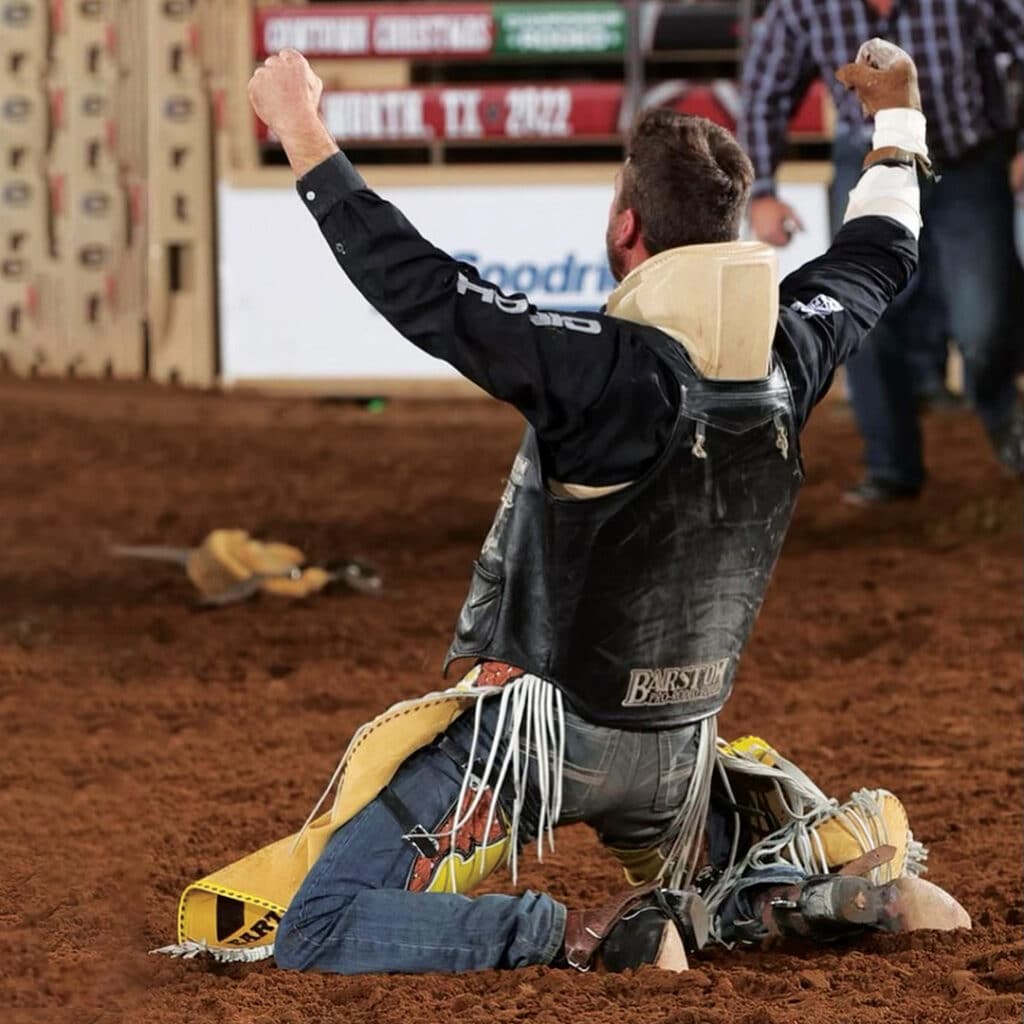 "My stepdad was there when I was getting on," he says of his million-dollar ride on the bareback bronc Freckled Frog. "I didn't know it, but he pulled a piece of mane from the horse to give to me when I won. I have it braided in my buckle case."
Landingham looks forward to competing at both the Red Bluff Round-Up this April and the Redding Rodeo in May. "It's always cool to go to a rodeo close to home," he says. "You don't have to travel so far. But mostly you get to be out there in front of all those people that have been supporting you for so long." An opportunity to show gratitude is something Landingham seems to take every chance he gets. When asked what meant the most to him for this story, he said simply, "Make sure you let my family know how appreciative I am of everything they do."•