Old School Touch
All in the Family at Bud's Jolly Cone…
As a third-generation manager of Bud's Jolly Kone, Courtny Abbassi knew what she was in for when she stepped up to the plate at her family business. "I grew up in there," she says. "A little fun fact is that I would sleep in the bread racks when I was a baby. And my mom, as well. She has early memories of growing up there, too. My grandparents bought it when she was 3."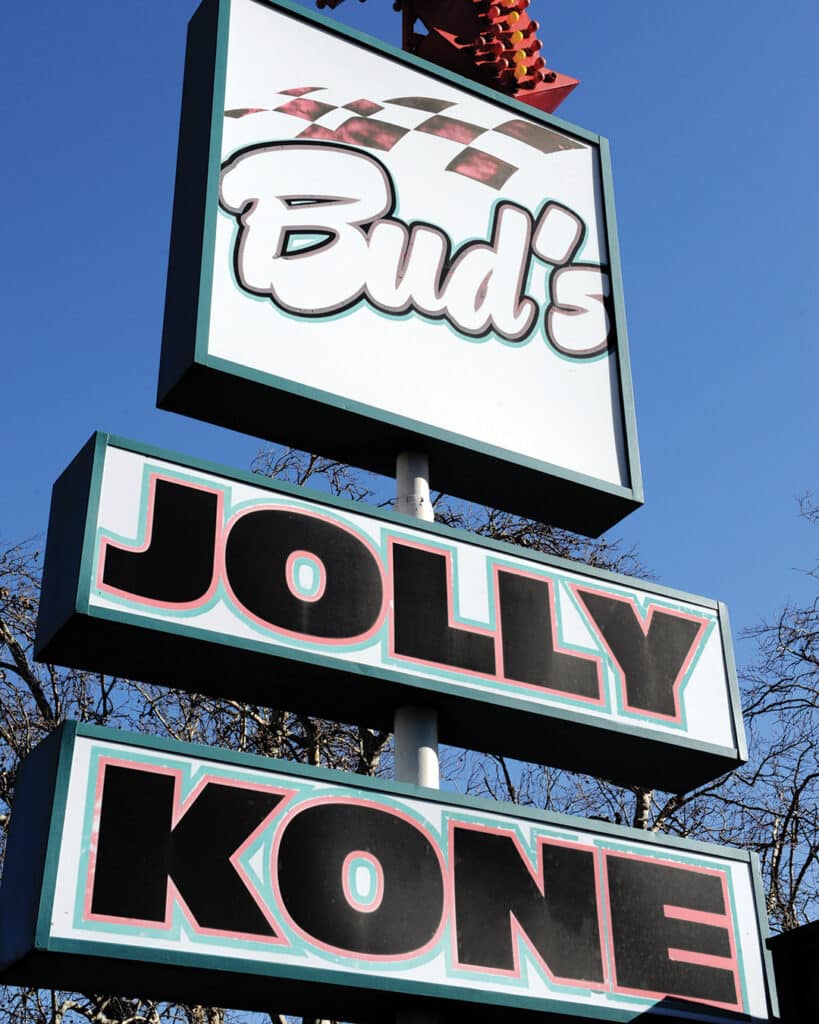 Bud's Jolly Kone is the kind of place that features wide in the childhood of many Red Bluff residents. It's often the first place of employment for teenagers, and is a popular stop on hot summer days for old-fashioned soft-serve cones and 30 flavors of milkshakes. Teammates celebrate with burgers and fries after games, and families fuel up before they head up Highway 36 to Lassen Park. "Everything's the same at it was in 1964," says Abbassi. "We've added a few things to keep up with the times, but we still make everything to order. Nothing sits in a case.
"Something that stands out is that we serve tacos, but it's an American homestyle taco, which means we put ketchup on it. Before you say, 'Yuck!' you need to try it!" she exclaims. The Jolly Kone tacos have a following, as do the dipped cones, about which Abbassi says, "There aren't many places you can get those anymore."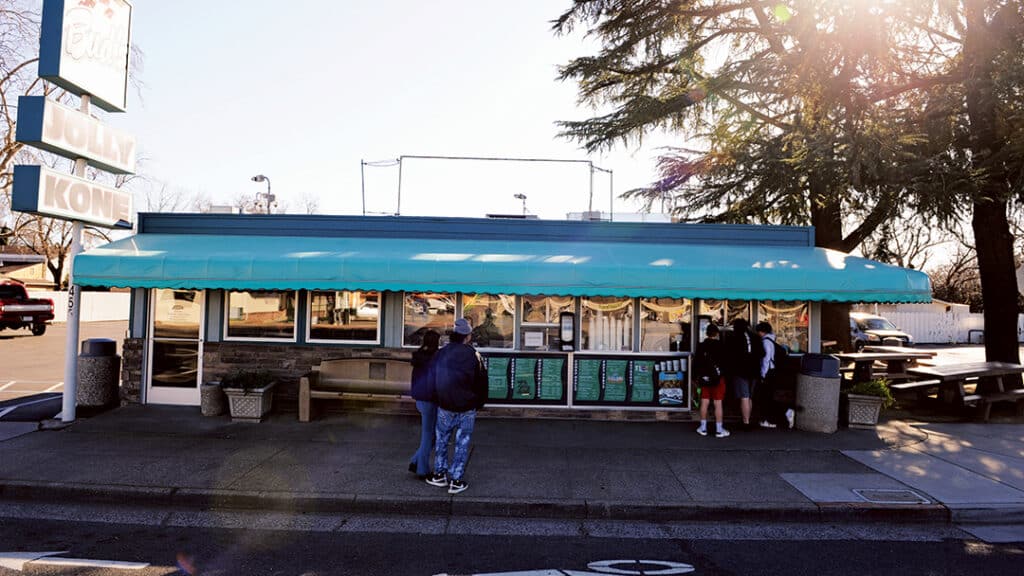 While Abbassi is stepping in for her mom, Theresa Abbassi, and grandmother, Pat Carrel, she considers herself lucky that she still gets to work with both on a daily basis. "My grandma comes in every morning to prep the salad bar," she says. "She's also like our groundskeeper. She makes it all pretty. My mom does the books and finance end of it. I run the floor."
Which is to say, she adds, "It felt like big shoes to fill. They have a system that works and I just want to maintain that system and not screw it up."
One way that Abbassi has distinguished herself is to become heavily involved in the community. It started by co-sponsoring a co-ed softball team in Red Bluff and has ended up with her becoming president of the city's Active 20/30 Club. Her work with the club, which organizes a wide variety of community events, earned her Volunteer of the Year by the Tehama County Farm Bureau in November 2022.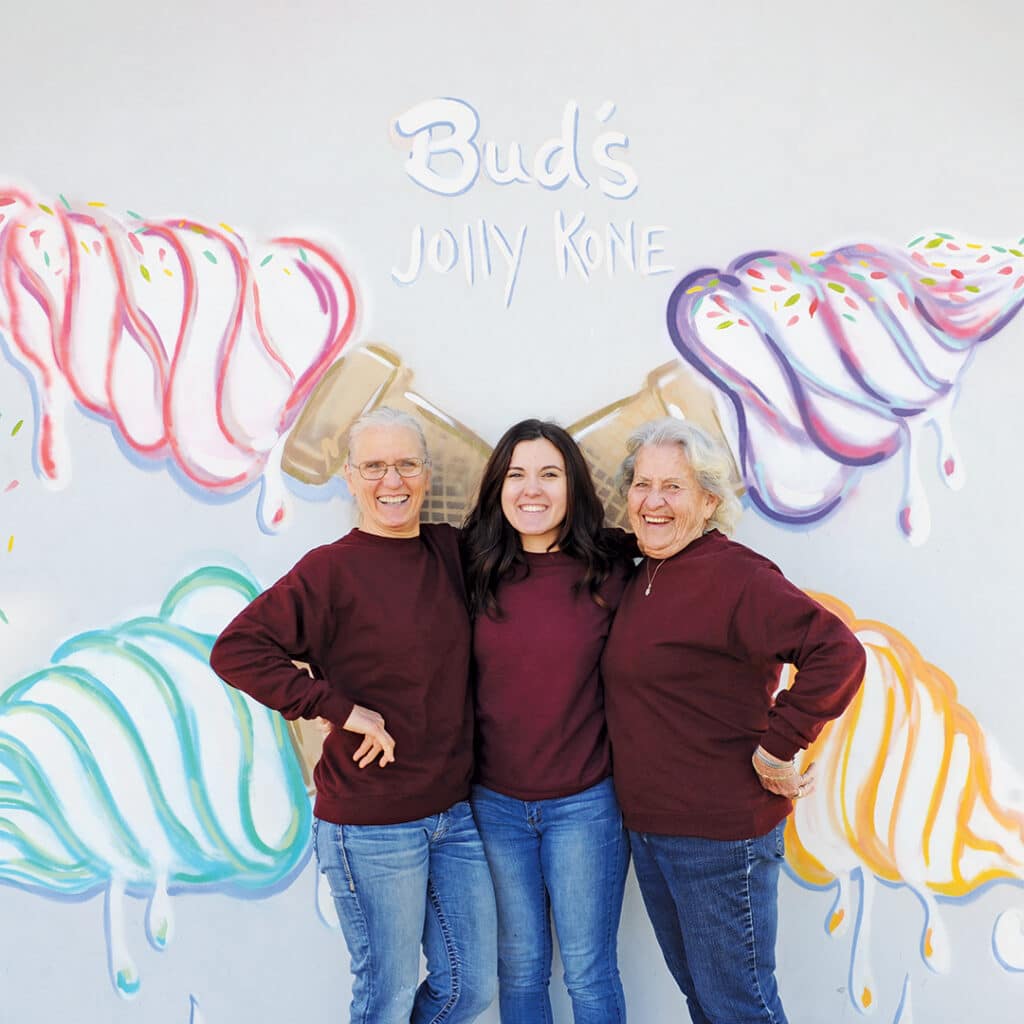 "My mom got Business Person of the Year in 2019," says Abbassi. "The guy that presented it to her said one of the reasons she got it is because she hired almost everyone in town for their first job." It's a responsibility she takes seriously as she sources her own crew. "I love 16-year-olds," she says. "You can teach them a work ethic."
Her volunteer work no doubt casts the light on Bud's Jolly Kone, which earned Business of the Year from the Chamber of Commerce in October last year. Abbassi has integrated community support through her business by organizing proceeds days such as Cops and Cones each first Monday in April. Local law enforcement serve soft-serve cones and keep the proceeds for their agency. "I'm more focused on community orienting because that's what it takes to work in a small town," she says.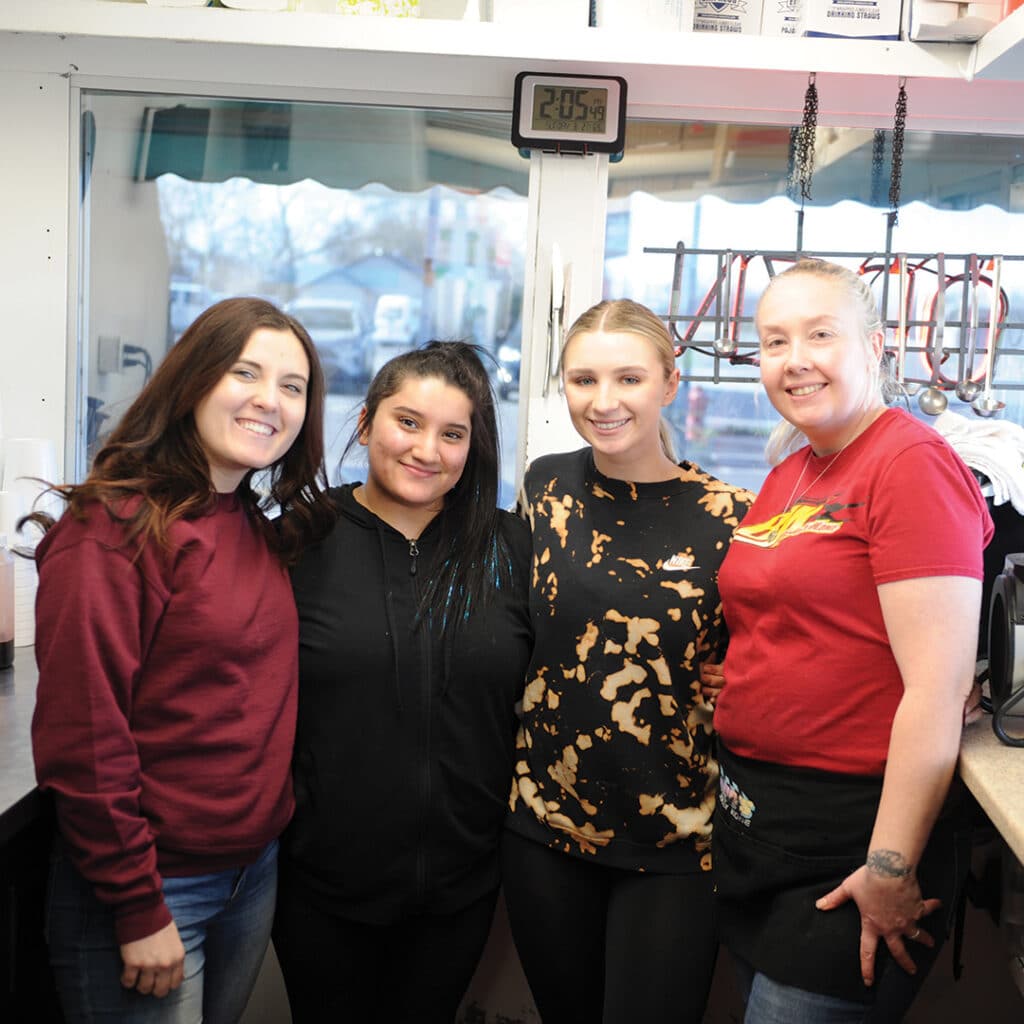 Abbassi credits her family's faith with the longevity of their business and connectedness to the community. "At the bottom of our receipts is a scripture," she says. "We change it all the time. It's part of our core Christian values. It helps with our customer service and the quality of our food. It's that good old school touch."
While it may have seemed inevitable that Abbassi would step in as a third-generation manager of Bud's Jolly Kone, it was a decision that she made with great consideration. It came down to how she felt. "As soon as I got in there I felt right at home," she says. "I know who I am when I am there."•
Bud's Jolly Kone • 455 Antelope Blvd., Red Bluff