Outside the Box
Stuffed Tuscany Beef Tenderloin…
Does your holiday feast include turkey with all the fixings? Or do you prefer baked ham? Both? Neither? Chinese food?
Americans eat about 22 million turkeys on Christmas Day, and we consume nearly 30 million pounds of ham during the holiday season. Depending on your family traditions, you probably fall into one of two camps: turkey or ham.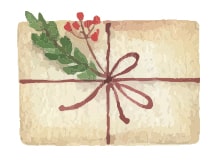 This holiday season, think outside the box and maybe start a new tradition. For years, my wife and I have experimented with different Christmas Day meals: Dungeness crab, prime rib, duck, elk, cioppino and, yes, Chinese food. My favorite out of all our "non-traditional" main dishes is this stuffed tenderloin recipe that I received from an old Italian friend.
Don't get me wrong. I am a huge fan of turkey, mashed potatoes, dressing and gravy. I love the leftovers and the sandwiches. But as much as I enjoy the big bird, I like variety and trying new recipes. This stuffed tenderloin is festive and delicious.
The best part of this meal is that it is so simple to prepare – you don't need to spend all day in the kitchen. Instead, you can enjoy the holiday with your loved ones and kick your feet up.
If you want to spend even less time in the kitchen during the holiday, prepare your tenderloin the day before cooking and let it sit wrapped and covered in the fridge. This will allow the salt and the pepper to penetrate the meat, letting the flavors distribute more evenly. Let the meat sit at room temperature for about an hour before popping in the oven.
I recommend serving this delicious beef dish with scalloped potatoes, braised Brussels sprouts, dinner rolls and a bottle of Sangiovese or Chianti. •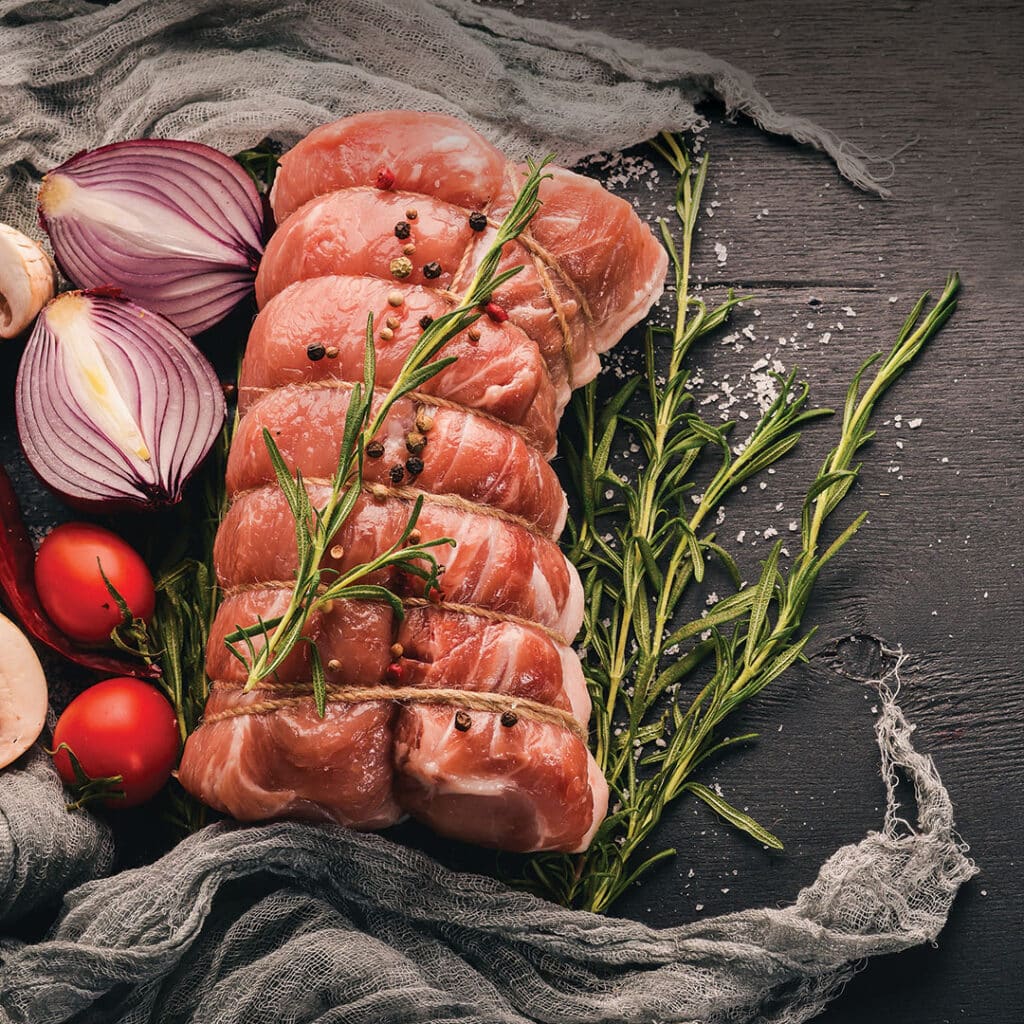 Stuffed Tuscany Beef Tenderloin
Servings: 8-10
Prep Time: 20 minutes
Total Time: 60 minutes
Ingredients
• 2 T vegetable oil
• 1 medium onion, peeled and minced
• 1 bunch fresh spinach, rinsed, stemmed, and chopped
• ½ tsp. salt
• ½ tsp. black pepper
• ¼ cup grated Parmesan cheese
• ¼ cup finely chopped oil-packed sun-dried tomatoes
• 3-4 lbs. beef tenderloin, cut from the center of the tenderloin
• 1 beef bouillon cube
• ¼ cup dry sherry (beef broth can be used as a substitute)
• 1½ cups water

Instructions:
Step 1: In large skillet, heat oil over medium heat. Add onion and cook until tender and golden, stirring occasionally.
Step 2: Add spinach, salt and pepper. Cook just until spinach wilts, stirring constantly, about 1 minute.
Step 3: Remove from heat and stir in Parmesan and sun-dried tomatoes.
Step 4: Preheat oven to 425 degrees. Make a lengthwise cut along center of tenderloin, cutting almost in half, but not all the way through. Lay open, spread with spinach mixture, and fold to enclose filling. Tie securely with kitchen twine.
Step 5: Place, cut side up, on roasting rack in roasting pan. Loosely cover top with aluminum foil to prevent drying out.
Step 6: Cook 45-55 minutes, or until meat thermometer registers 135-140 degrees for medium-rare or desired degree of doneness.
Step 7: Place tenderloin on cutting board and cover with foil to keep warm. Remove rack from roasting pan. Skim and discard fat from drippings (there won't be much), and add bouillon cube, sherry, and water. Heat to boiling over medium-high heat, stirring with a wooden spoon to loosen brown bits. Remove from heat.
Step 8: Slice tenderloin 1-inch thick and arrange on warmed platter. Garnish with parsley sprigs and serve with reserved sauce.