Downtown Details – November
Thank you for Supporting Downtown Redding Businesses…
Small Business Saturday is an American shopping holiday held the Saturday after Thanksgiving during one of the busiest shopping periods of the year. This is always the last Saturday in November, so this year's Small Business Saturday is November 26.
First observed in the United States in 2010, Small Business Saturday is a counterpart to Black Friday and Cyber Monday, which feature big-box retail and e-commerce stores. By contrast, Small Business Saturday encourages holiday shoppers to patronize businesses that are small and local.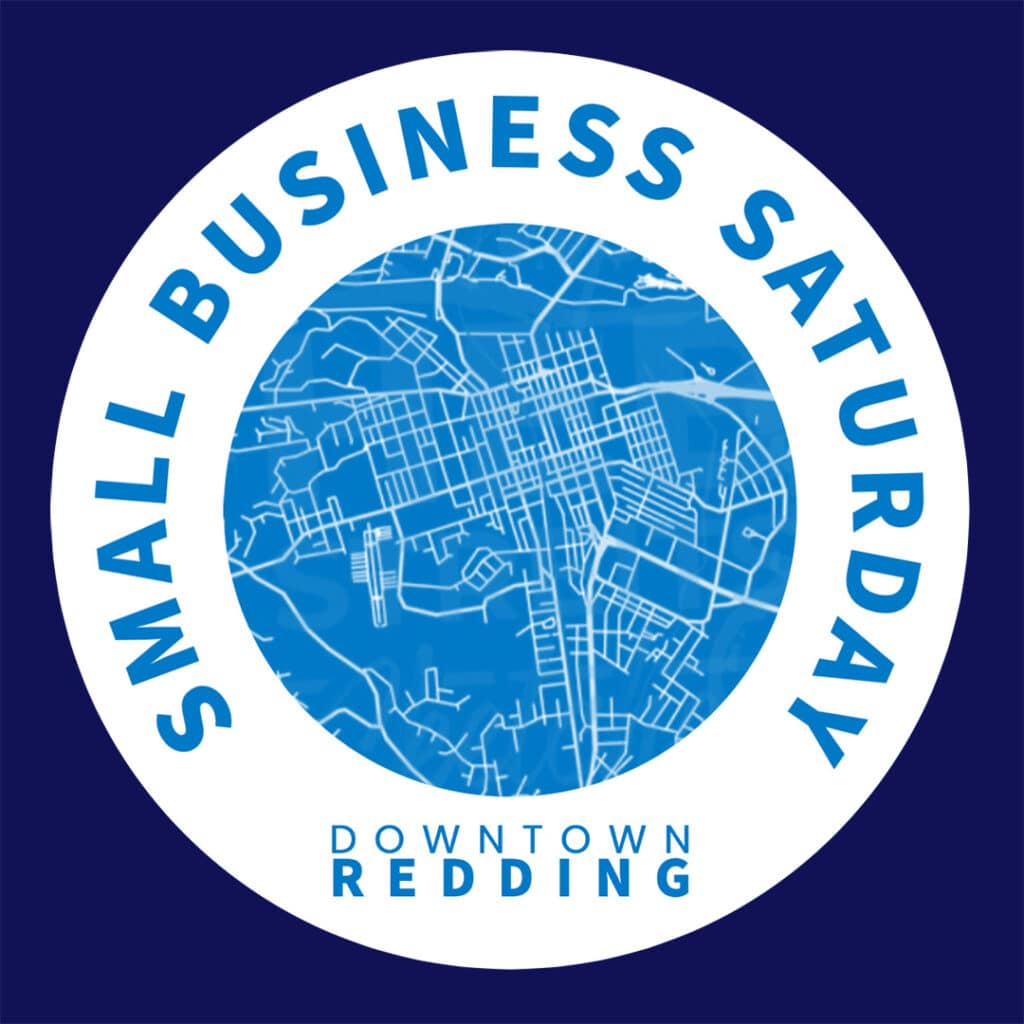 The first event was created by American Express, in partnership with the National Trust for Historic Preservation, Boston Mayor Thomas M. Menino, and Roslindale Village Main Street. In 2010, the holiday was promoted via a nationwide radio and television advertising campaign. American Express bought advertising inventory on Facebook, which it in turn gave to its small merchant account holders to promote the event.
The idea of Small Business Saturday grew quickly. In 2011, the U.S. Senate passed a resolution to support Small Business Saturday, and participation has since expanded to all 50 states. Consumers spent an estimated $23 billion shopping on Small Business Saturday in 2020.
The main goal of this event is to give small businesses a revenue boost during the holiday shopping season. Local spending is also good for a town's economy. More than 67 cents of every dollar spent at a small business stays in the local economy. By shopping small, local consumers can help boost businesses in our own backyard and promote a healthier local economy.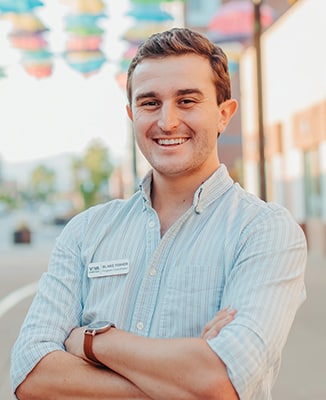 HERE'S THE BLAKEDOWN
Blake Fisher – Viva Downtown Program Coordinator
This year, Viva Downtown, in partnership with downtown businesses and the Redding Chamber of Commerce, is encouraging a big push for Small Business Saturday. Supporting local was a major theme during the pandemic. Though life has mostly gone back to normal, brick and mortar shops, restaurants and local makers are not seeing the same type of support they did when pandemic restrictions were at their highest. These local shops are still here and need our business more than ever to continue serving our community. This Small Business Saturday, November 26, make your way to Downtown Redding for a Market Street Markers Market with your Downtown Passport, and experience exciting opportunities to support Downtown businesses. Who knows, Viva Downtown and the Redding Chamber may even supply you with a Small Business Saturday tote bag for your contributions. Check out www.vivadowntownredding.org/small-business-saturday for more information and events happening on Small Business Saturday. We hope to see you Downtown, support local year-round!
DOWNTOWN BUSINESS SPOTLIGHT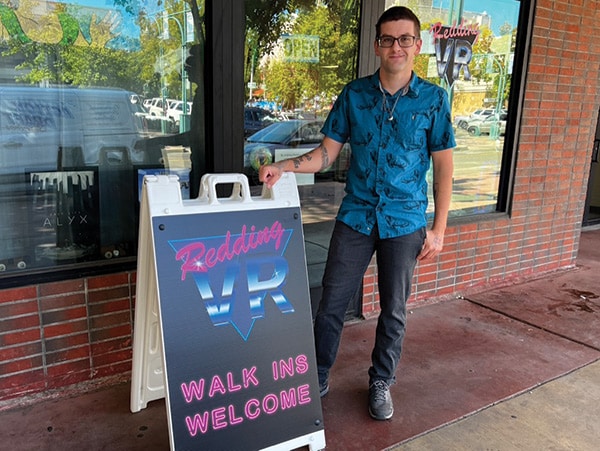 Redding VR
If you're a gamer, you'll want to check out Redding VR – the premiere virtual reality experience in Redding. They specialize in creating a fun and entertaining gaming area for all ages. Play from their Steam library on their two gaming PCs or any of their four VR stations. Try on their Valve Index, Vive Pro, Vive Cosmos or Oculus S Rift. Bring your own computer and connect to their network, or simply use your Steam account on their PCs to track your achievements and progress.
1720 Market St. • Redding • (530) 431-8878 • ReddingVR.com
Anthem's Body Arts opened as Nathan's Anthems Tattoos on September 30, 2004 in Shervan Square on the corner of Market and Tehama Streets in Downtown Redding. They view their profession as an art form and with great reverence. The employees hired by Anthem's are personable, professional, have good ethics and a great value system. The shop is clean and comfortable. The artists listen, ask questions and make your experience everything you hoped for.
1358 Market St • Redding
anthemsbodyart.com • (530) 241-8288