Doing Well
Shasta High School Wellness Center, Part Two…
The Shasta High School Wellness Center held its official grand opening celebration last May – nearly the end of Mental Health Awareness Month, and pretty much the end of the school year – where it was announced that it would be ready to serve students in the fall. Truth is, this testament to community welfare opened the previous fall and served staff, students and their families the entire 2021-22 school year. It wasn't quite fully furnished and there were wrinkles to iron out, but it promoted wellness – mental and physical.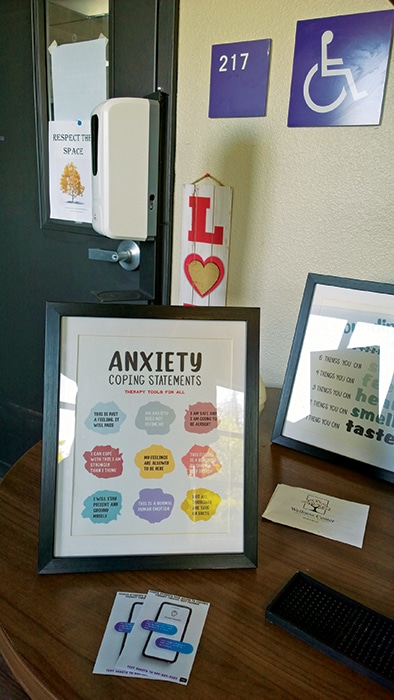 Makenzie Knighten, then assistant director of the center, calls its first year a soft opening. "We wanted to navigate how to be open," she explains. "We wanted to provide a place for students who needed help to be able to get out of class for a while. But we didn't want them to abuse the privilege. Eventually, we restricted the time to 15 minutes for calming – more if needed, of course. Also, our record keeping helped identify who came in and often they came in."
Cindy Lindsay, then director of the center, saw the developing facility as a way to extend the school's Career Technical Education (CTE) program, which prepares students for a career straight out of high school. As the school's CTE medical instructor, Lindsay guided her pupils down educational pathways to any of a variety of positions, from sports physical therapist to registered nurse to doctor of medicine. The center provided her a place where CTE partners, medical professionals who visited with CTE students to mentor, could meet in a professional setting with triage, an examination table and the latest equipment.
From the start, Lindsay saw to it that the kids would run things. "Our unique twist is that it's student-driven. We facilitate the contact, but we don't want to do too much. It's up to them," she says. "They need to do the research. They need to do the work. If we let them, they will do it in ways we wouldn't think about."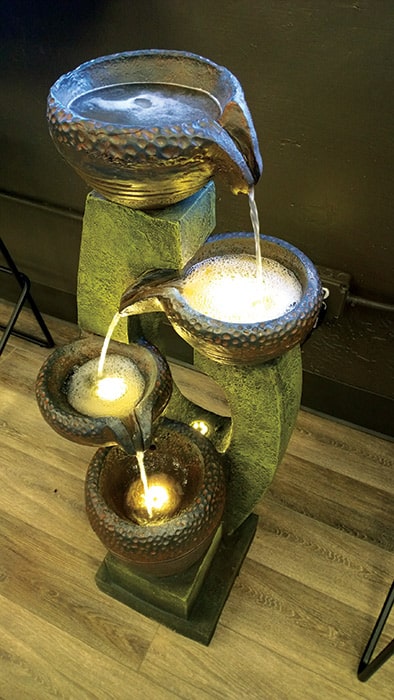 From the start, incidentally, doesn't refer only to Lindsay's direction of operations after the soft start last year. Her start on the Shasta High School Wellness Center began years earlier, when after a meeting on campus she pitched it to a representative of California's Value Trust, the school employees' health care provider.
"I saw the opportunity. The district was already working on an expansion of the grant," she recalls. "It was a scary idea, but the grant fell right into place." Lindsay wrote that grant, and after it was secured she wrote another, then another, one for each year they were available. Those three Community College Chancellor's Office Strong Workforce grants would total somewhere near $895,000. In addition, Gov. Gavin Newsom announced a $4.7 billion commitment to increasing California mental health providers and suicide prevention programs. "There are lots of dollars coming down from government now," Lindsay emphasizes.
Her idea for the center came from back when she was about Assistant Director Knighten's age now, volunteering in a wellness center at Sacramento State University, where she pursued bachelor's and master's degrees in exercise physiology. There she saw the preventative health and wellness model in action. Students treated students – creating exercise plans, managing weight loss diets, scheduling health care symposiums for the community in general.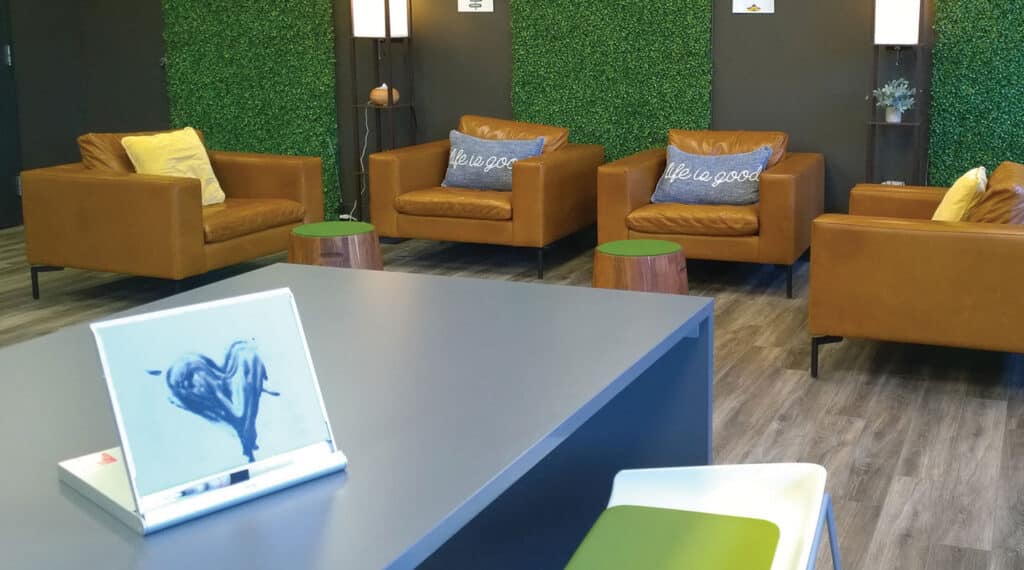 "I loved it," she says. "Even after 25 years, all of that stayed with me, and I wanted to do the same kind of thing here. For three or four years, while I was a CTE teacher at Shasta High School, I was also a cardiac nurse at Shasta Regional Medical Center. I saw what happens when you don't take care of yourself. I wanted to teach them health and wellness, instead of waiting for them to roll in sick."
As the grant monies came in, Lindsay sought sponsors for further funds, landing CTE partners like Shasta Regional Medical Center and California's Value Trust. She credits Northern California United Way for buying the center the coffee bar that lines a wall in the spacious wellness room.
When former student Knighten volunteered to help set up the wellness center, Lindsay welcomed her as an old friend. "I've known her family for years," she says. "She had a passion for mental health and wellness. I was still working with the TV videos she made when she was a student." When she saw what Knighten could do for the center, former teacher hired former student as assistant director.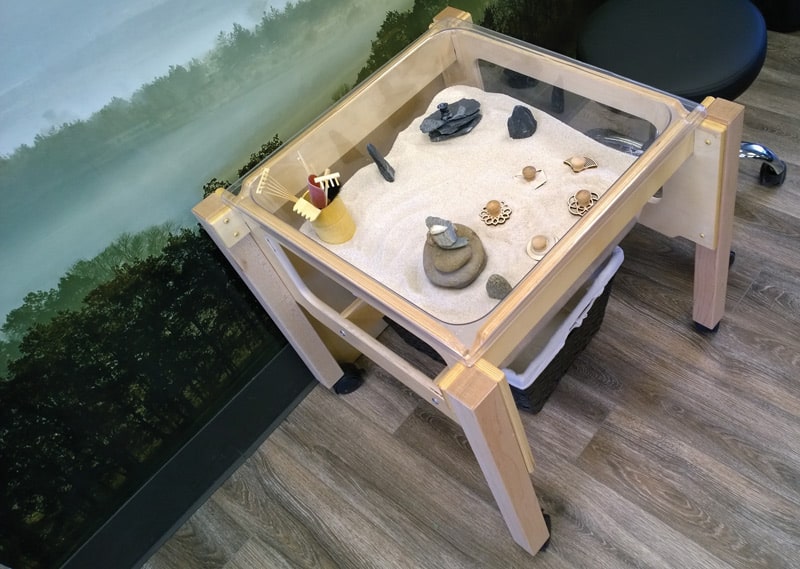 A few months ago, Shasta High promoted Knighten to wellness center director. As Lindsay transferred to another Shasta Union High School District campus, Knighten offered the following tribute: "The wellness center is a testimony to the time, heart and dedication of Lindsay. She has a tremendous passion for health, wellness and well-being of the students, and this facility would not have existed without her."
"I am extremely grateful and fortunate to have worked with her for the last two years, and I have seen the change we cultivated together on campus at Shasta High School. I fully intend to grown and expound on the ideas we created together as I take on this new role as the wellness center director." •
Shasta High School Wellness Center
Text keyword SHASTA to 844-823-5323 for free, anonymous counseling 24/7
To reach the National Suicide Prevention Lifeline, call or text 988