What Lies Beneath
The Town of Kennett, Under Shasta Lake…
Like generations before her, Myra Buteau moved West to discover a new life in Shasta County. Not in search of gold or copper, like the generations of adventurers before her profiled in her documentaries, but to start a new chapter after retiring from an award-winning career as a video producer for a national security company.
Her new historical documentary, "Kennett – The Town Under Shasta Lake," began with a suggestion from historian Emily Rankin of the Shasta Miners and Prospectors Association who knew of the digital filmmaker's earlier production on the California Gold Rush.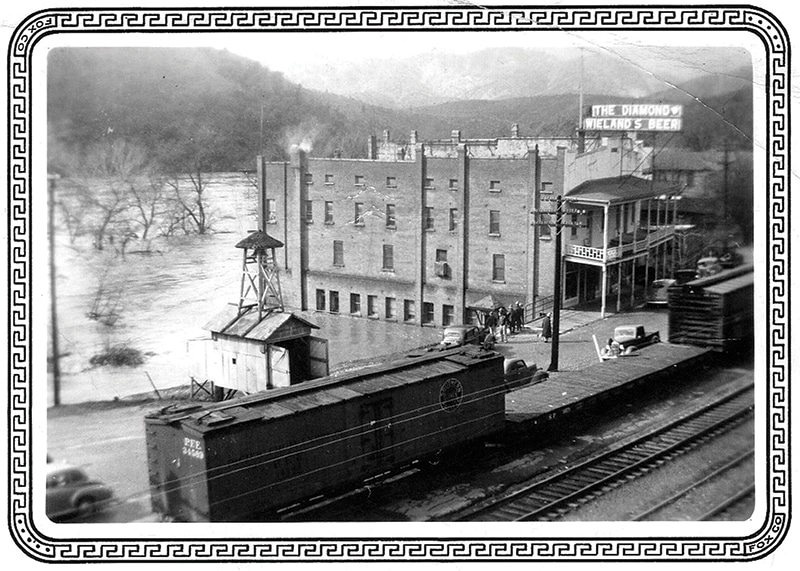 "I had no idea there was a town under Shasta Lake," says Buteau, "but when I mentioned it to others, their eyes would light up. They were excited and that excited me."
She began research in August 2020 with Jane Schuldberg's historical account of Kennett's founding Golinsky family, but found scant additional information about the town until she read about Ron Jolliff 's forthcoming book, "Shasta County Copper Towns." Excited, she pre-ordered the book.
Meanwhile, her image research led her to the Shasta Historical Society. There she met Executive Director Heather Farquhar, who helped her with
87 of the 152 images she wanted from the archives, which includes 40,000 to 50,000 prints and negatives, maps and newspaper articles dating from the 1870s.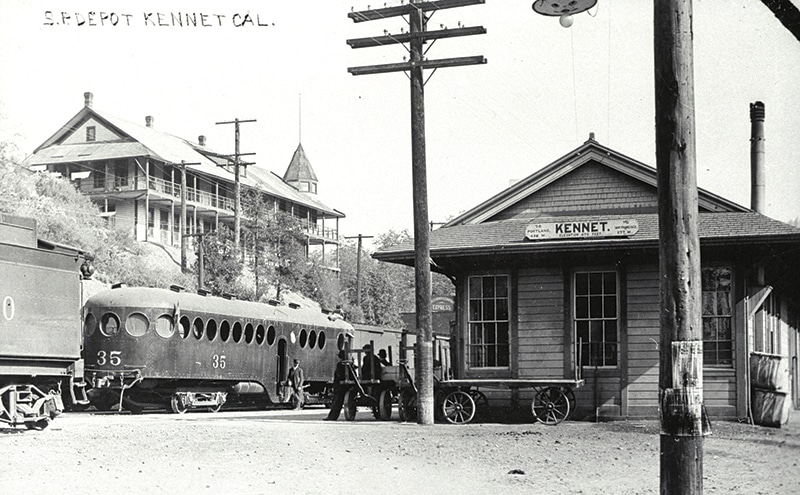 "They didn't hold the copyright for many of the ones I requested," says Buteau, who then turned to the Shasta Lake Heritage and Historical Society, which proved instrumental in supplying her with the remainder, all of which had to be re-digitized for the documentary.
A delay with procurement and additional historical detail about Kennett provided Buteau with the opportunity to write and shoot a third documentary in the interim. However, after receiving Jolliff 's book, her Kennett research "just opened up" and she returned to the project.
Jolliff 's book "put into perspective the historical significance of the town and the copper mining in this region," she says. In the documentary and book, Buteau narrates the story of Kennett from its gold and copper booms of the mid-1800s through its post-World War I decline and eventual submersion under 400 feet of water below Shasta Dam.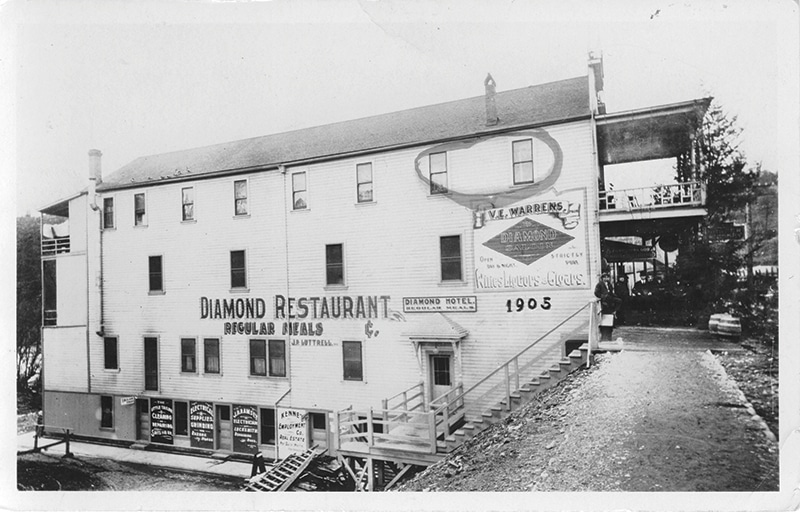 "It's important that people have an understanding of the history of their region, the place that they live," says Buteau, who found the complex process of copper extraction, smelting and refining "one of the most fascinating things" she learned about the history of the region she now calls home. She also believes "the environmental damage that certain mining activities create – denuded land and chemical contamination of water supplies" – stands as a cautionary tale about "knowing your history so you don't repeat it."
As a digital filmmaker, it never occurred to her to write a book until Jolliff, secretary of the Anderson Historical Society, encouraged her to do so. Farquhar, who had worked closely with Buteau to obtain images for her project, asked the author to present her research and findings in a program at the Shasta Historical Society this month.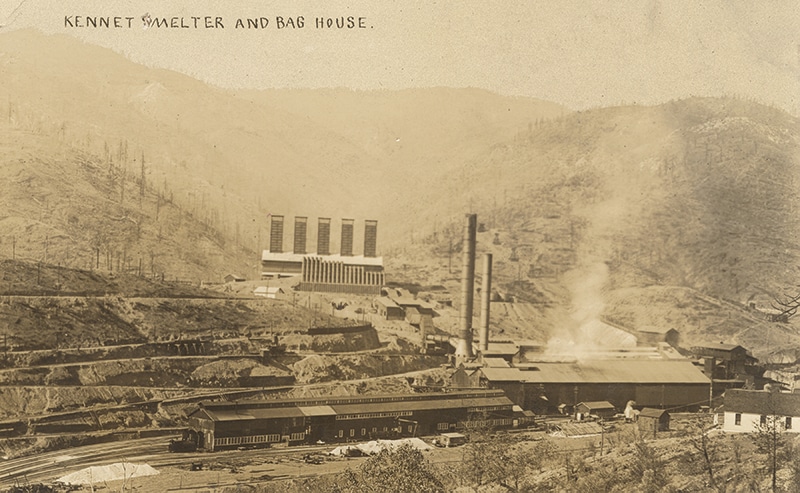 When Ronda Alvey, editor-in-chief of Enjoy, received a postcard about "Kennett – The Town Under Shasta Lake," she knew she wanted to feature Buteau and her documentary in a future issue of the magazine.
"About a week after I received Myra's postcard," says Alvey, "I learned that she would be presenting to the Shasta Historical Society and the wheels started turning." As the board president of Riverfront Playhouse, she saw an opportunity for collaboration and contacted Farquhar and Buteau regarding their interest in moving the Shasta Historical Society program to the theater and adding a screening of the documentary. Michelle Adams, co-publisher of Enjoy, agreed to sponsor the event.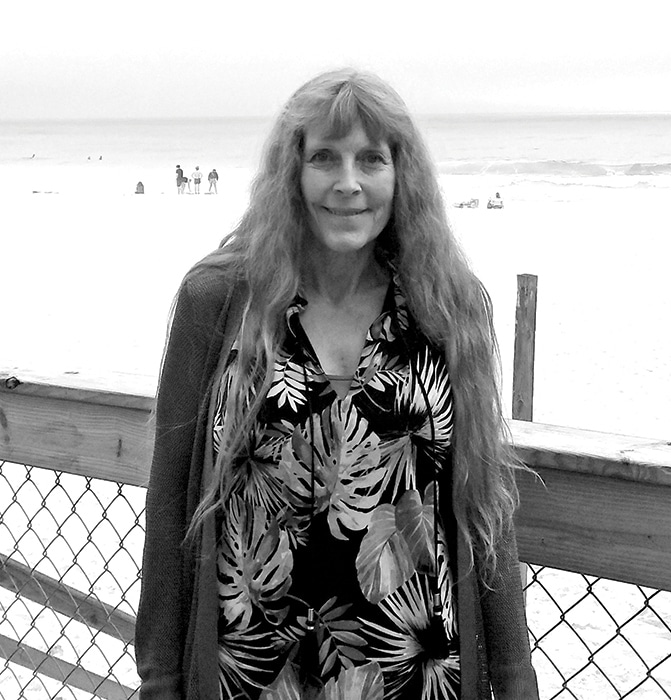 Theater Manager Malorie Glavan says Riverfront had been looking for ways to get more plugged into the community since the planned Spring 2020 grand opening of its new 152-seat theater on California Street had been delayed until September 2021 due to COVID-19.
"Our main focus is always putting on theatrical productions," says Glavan. "At the same time, we are also very interested in being a space where the community can come together, have fellowship and celebrate art and community."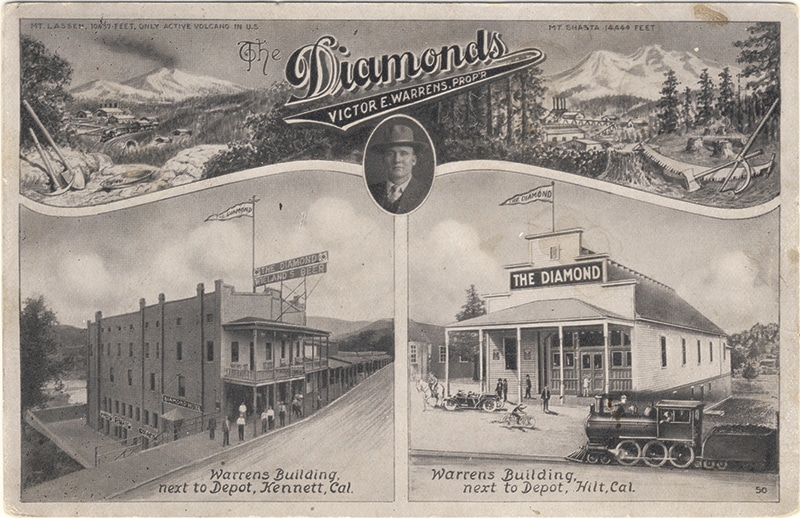 "Collaborating on events makes good sense," says Alvey. "Working together opens up the possibility for more attendees at the Shasta Historical Society's event in a larger venue. For Riverfront Playhouse, it means quite possibly meeting people who have not been to their theatre. Myra will have an opportunity to showcase her work to more people, and Enjoy Magazine is able to share the story and provide good will to the community." •
Kennett—The Town Under Shasta Lake at Riverfront Playhouse Saturday, October 15, 1:30 pm
A book signing by writer/producer/director Myra Buteau will follow the screening
www.myrabuteaufilms.com • (530) 355-6700
Article Written by:
Claudia Mosby is a Redding-based freelance writer. She is the founder and director of The Expressive Spirit, a wellness company in Mt. Shasta offering spiritual direction, arts and nature-based activities and consultancy for grief and loss.