Pumpkin Patch
All Things Pumpkin with Catherine Hunt…
Visiting Enjoy the Store on an early fall afternoon, my mom at once spots a beautiful stuffed fabric pumpkin that would look perfect amongst all the other fall décor. We both love pumpkins, and that piece of ornamentation seemed like it could bring together a room while celebrating the cooler, pleasant Northern California months.
Our appreciation of autumn is shared with the pumpkin's maker, the multi- talented Catherine "Cat" Hunt. Like me, she enjoys pumpkin spice lattes and pumpkin bread, and her favorite holiday is Halloween.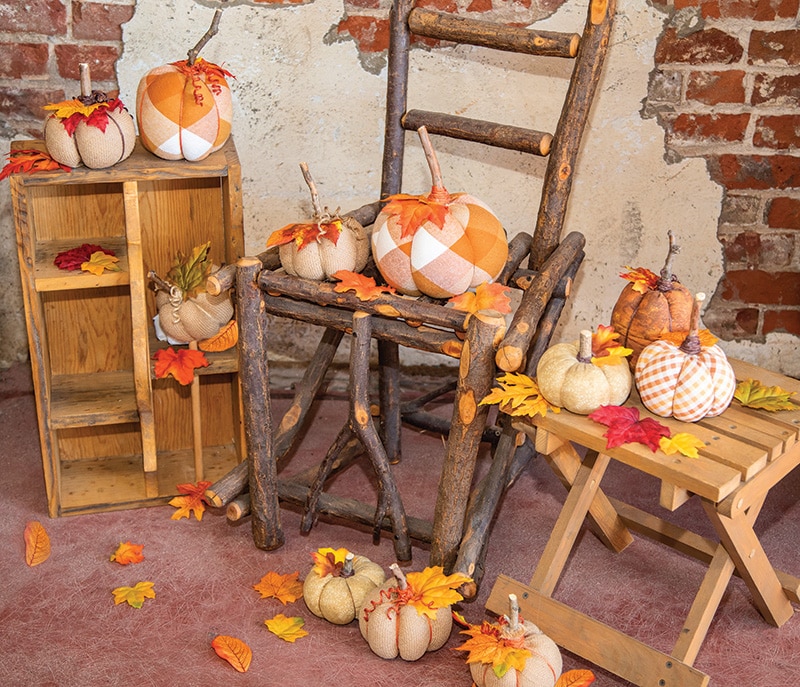 However, making fabric pumpkins is only a small part of what Hunt likes to do. Hunt is also into drawing, painting, graphic arts and sewing, and she creates little animal stuffed cats that she calls "Rocker Boys".
Growing up in San Diego, Hunt has always been into science fiction and fantasy and has been attending conventions since she was 12. She went to Comic-Con for 16 years in a row, first as an attendee and later as an artist and vendor. She even attended a Halloween expo in Las Vegas one year.
"Halloween is my favorite holiday. It's when I love to decorate my house the most. Sometimes I have a graveyard out front, Halloween lights, huge pumpkins. And I love carving pumpkins," Hunt adds, taking a knife to a gigantic squash at least once a year to engrave fun designs like the Cheshire Cat, Jack Skellington, Oogie Boogie on the Moon and the Irkin symbol from one of her favorite shows, the Invader Zim.
When she was younger, Hunt took part in the Mira Mesa Monster Manor for four years with her sister and mom. One of those years, she dressed up like a porcelain doll with a crack in her head holding a doll that looked exactly like her and stood in a strobe-lit hallway, moving back and forth with the light in a way that scared the bejesus out of people.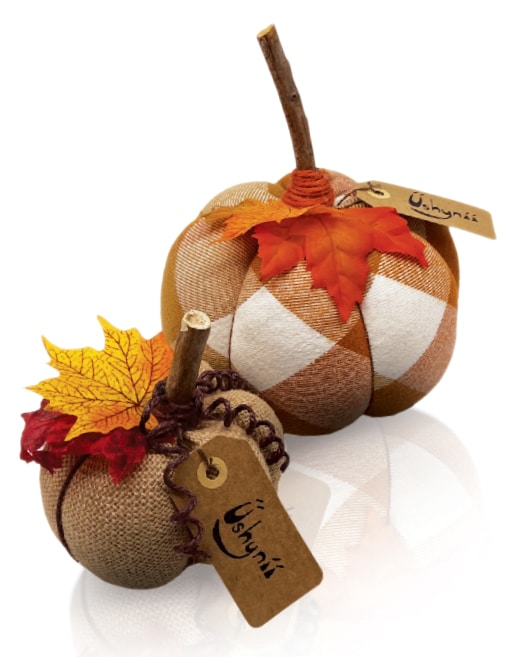 "I got a lot of screams, people walking backwards saying, 'I don't like it, I don't want to go in there'. It was a lot of fun," Hunt says with a smile. She enjoys the movie "The Nightmare Before Christmas," and creates intricate bead-woven jewelry, like earrings with Jack Skellington and Sally, falling leaves and candy corn. She also creates bead-woven pumpkins, about half-dollar size. Her beaded jewelry has won awards at the San Diego County Fair.
Hunt and her boyfriend moved to Northern California six years ago when it got too expensive to stay in San Diego, and she feels fortunate to be able to rent a house that has a lot of room for her studio that is filled with various stations – one with a computer, one for drafting, a dedicated beading area, a section with a monitor that allows her to draw directly onto a computer screen and transfer that to other materials.
Hunt explains that it's also nice to be surrounded by unique outdoor amenities like the redwoods, Lake Tahoe and the California/Oregon coast a few hours away, and Shasta Dam so close to her home. She also enjoys Northern California for its seasons, especially watching the trees change vibrant colors in the fall that you don't really see in San Diego.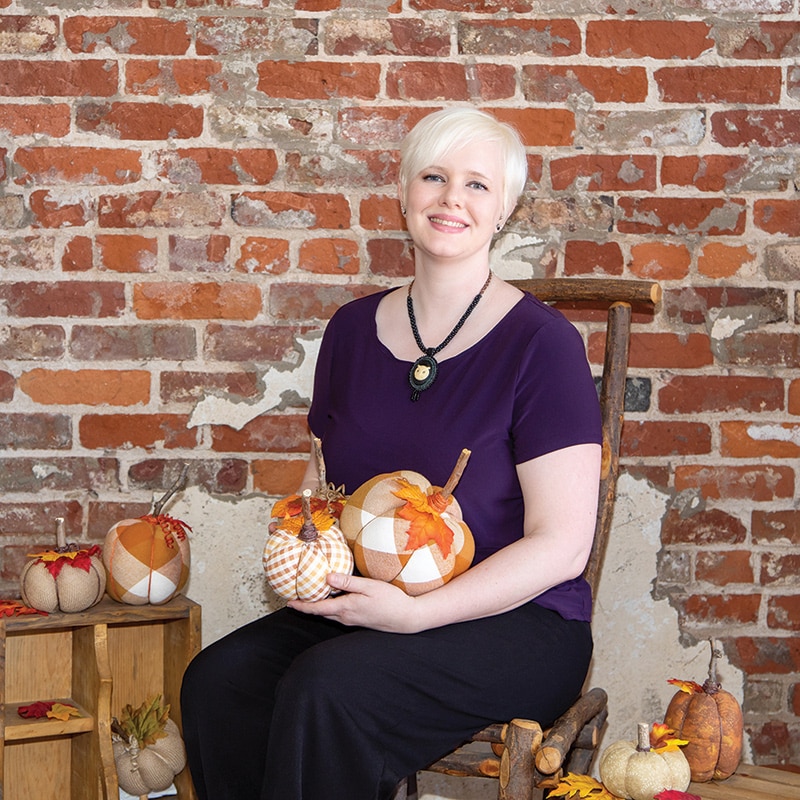 A few years after graduating magna cum laude from San Diego State University with a bachelor's degree in applied arts and sciences with an emphasis in graphic design and then moving to Shasta Lake City, Hunt got a job at Enjoy the Store in downtown Redding. In her six years with Enjoy, she's collaborated with the team in three capacities – as a graphic designer for the magazine, a vendor and working at the store itself.
She's been making jewelry for 15 years, and also makes décor for other holidays, including woven bead-covered ball ornaments and wooden ones with pictures of the Sundial Bridge burned into small arbor rounds.
"I like to make a whole bunch of things, and recently expanded my products in Enjoy the Store with T-shirts, patches and stickers," Hunt adds. "My family is very creative. I consider my mom a master seamstress; she'd make us costumes to go to conventions. I'm inspired by her…I learned to sew from my mom, and we like to go to renaissance fairs together and make our own costumes for that."
While she doesn't know exactly how many costumes she has in her closet, Hunt admits that it's a lot.
With her eye for design, inherent creativeness, and experience, there's bound to be something within Enjoy the Store that will make a memorable gift, conversation piece or bring a smile to your face. And the best part is that you're supporting a local artisan who will likely be right there in the store. •
Cat's pumpkins (and more) can be purchased at Enjoy the Store. 1261 Market St., Redding • (530) 246-4687 www.enjoythestore.com
Check out Catherine's jewelry class on October 14, 2022, January 20, 2023, and January 27, 2023 at Enjoy the Store from 5:30 to 7:30 pm. Visit reddingrecreation.org and click join a class to register now.