My Town – Don Burton
Radio DJ – K-Shasta 104.3
my town: one of the best
Although I've lived in other places, including Sacramento and Boulder, Colo., Redding will always be my town. I was born right here in Redding in the summer of 1967. (Yes, the "Summer of Love".) Growing up in Palo Cedro was as good as it gets. I've often said that I had the perfect childhood. At 8 years old, I got my first motorcycle. I'd ride with friends through the open spaces above TBS Ranch only to stop for lunch, and head home just as the sun was going down. At 14, my love of riding turned to BMX racing and ramp riding, and I spent most of my free time on my customized Patterson BMX bike. Tennis was also a big part of my younger days, and sunny Redding is the perfect place to fall in love with the game of tennis. My dad, Richard Burton, was one of the owners of Sun Oaks, and I spent a great deal of time playing on the youth competitive traveling team. I still play two to three times a week, and with Sun Oaks being part of some of my best memories, I feel like I'm walking into my childhood home when I'm there.
My family has a long history here. My grandfather Marvin founded Burton's Shoes in Downtown Redding in 1943. One of the things I love about being downtown is when I'm on Market Street, I'm literally stepping right in his footprints from years ago. In 1976, the downtown mall was expanded by my dad and grandfather. It housed the famous Jimbo's diner owned by Jim Albertson, which is now the Post Office Saloon (another project that my father was part of ). A black-and-white photo of my maternal grandfather, Redding postman Dan Halcomb, still hangs on the wall. To the left of the main door, I'm always proud when I walk by the plaque that reads "The Burton Building 1976."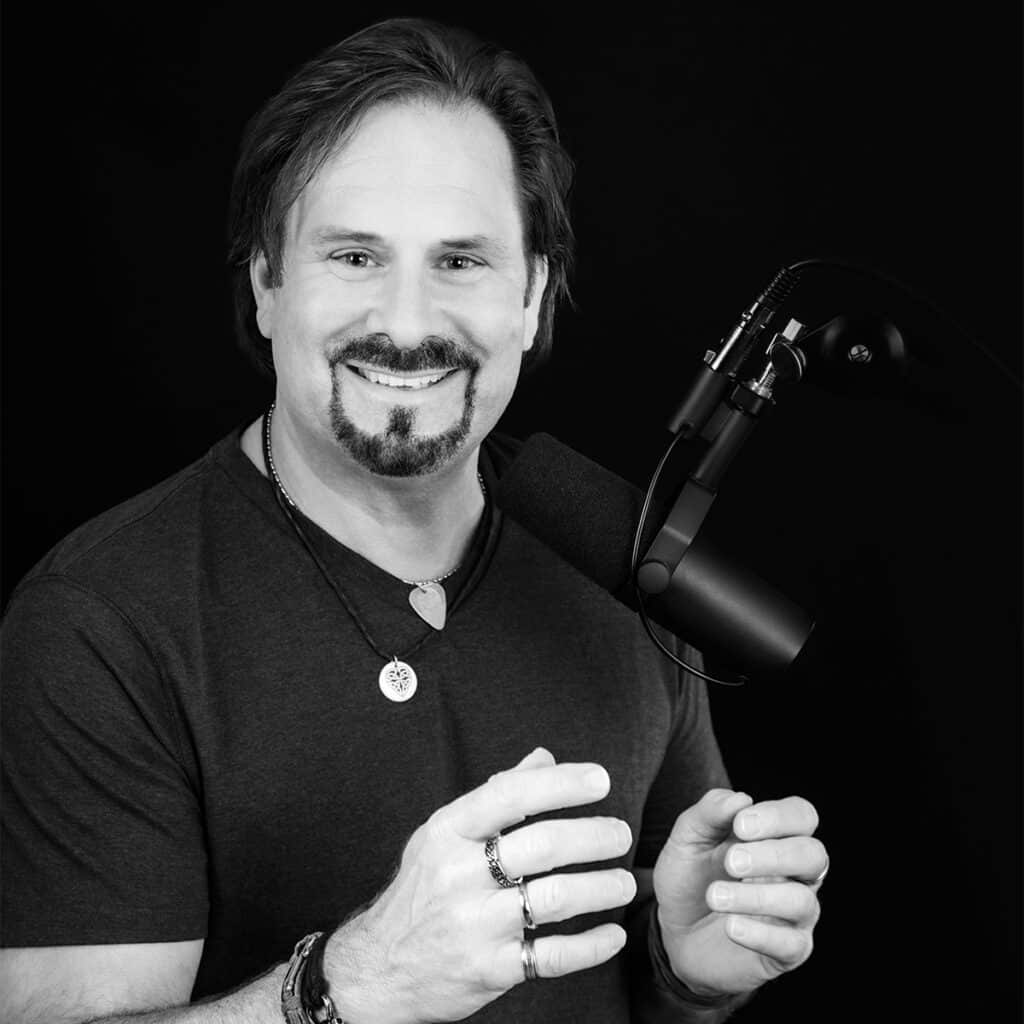 A moment of good timing got my foot in the door at K9FM radio in 1990 as the morning show intern, which eventually led to my dream job, a radio DJ. I've been on air since 1991 and found my true home 23 years ago as host of the morning show on K-Shasta 104.3. Eight years ago, I was joined by one of my best friends, Heather Ryan, to be my co-host and I couldn't be happier. The North State has so many wonderful nonprofits, and we are proud to use the power of radio to help their many fundraisers. Along with truly "living the dream" on the radio, I enjoy getting away on my dual sport motorcycle. The areas to explore are endless. Also, the number of local establishments and festivals that support local music continue to grow, and I spend time singing and playing guitar in our band "FM Flyby." Our area is also a wonderful place for honeybees, and I am in my fifth year as a beekeeper, with two hives in the Palo Cedro area.
Most of all, I'm most passionate about and proud of my kids. I'm surrounded by girls and I love it! I have my 27-year-old daughter Sydney, her two daughters, 5-year-old Ivy and 1-year-old Sparrow, along with my 14-year-old daughter Shayla, and I'm so proud to be raising them here.
From the mountains, trails, streams and rivers to the many friendly faces that support and care so deeply about our community, I believe that Redding is one of the best places on this planet to call home.