House, Beautiful
Copper & Clay Co. in Red Bluff…
When Charlene and Kelly Troehler landed in Red Bluff following Charlene's husband's CalFire promotion and relocation, it didn't take long for them to get back in the entrepreneurial spirit of their home décor business. The daughter and mother-in law duo had developed a successful venture in Temecula which they'd sold prior to their move.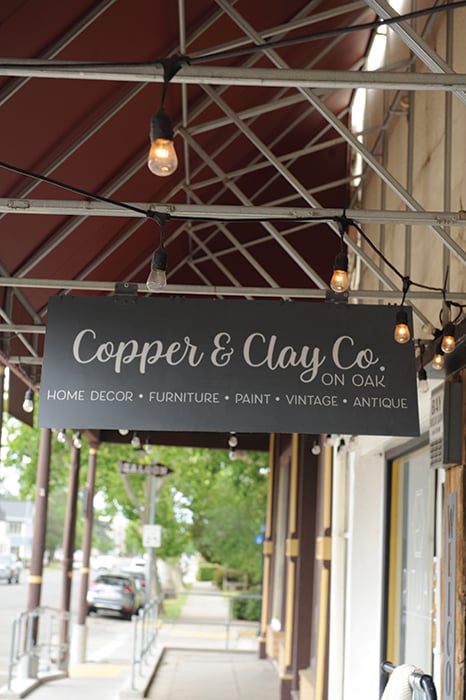 "We found this little space in Red Bluff and Kelly said, 'Why don't we just do this again?'" says Charlene. There could have been many reasons not to, including a global pandemic that was shuttering small businesses at an alarming rate, but as Charlene says, "When we decide to go for it, we go for it."
An unexpected upside of the pandemic was that people were spending much more time indoors and paying closer attention to their surroundings. "We help people make a beautiful home that they want to go home to," adds Kelly. "A lot of people were working from home."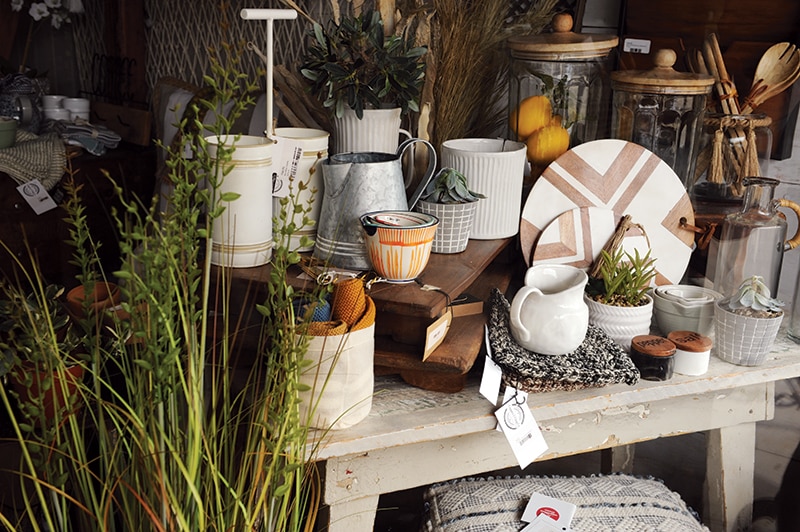 Copper and Clay Co. was born in October 2020 in a 700-square-foot space in downtown Red Bluff and is currently preparing for a move to a much larger downtown location in the former home of Wild Oak, which ended a multi-decades run at the end of 2021. "We're just going full blast," says Charlene. "The community has really backed us and we're just very grateful for that."
The move includes an extensive rehabilitation of the historical building and a determined effort to save the original flooring. "There's not one space we haven't touched," says Charlene, noting that her husband Matt and father-in-law Jim are both adding significant contributions to the work, along with Charlene's knowledge of restoration and a combined design aesthetic shared with Kelly.
"She has her own style and I have my own style," says Charlene. "When we put them together, they literally make our business." The business includes home décor, design assistance and courses in furniture restoration using Fusion Mineral Paints. Charlene and Kelly became the first California-based certified retailers of the Canadian paint brand after taking a five-day course in its use in 2005.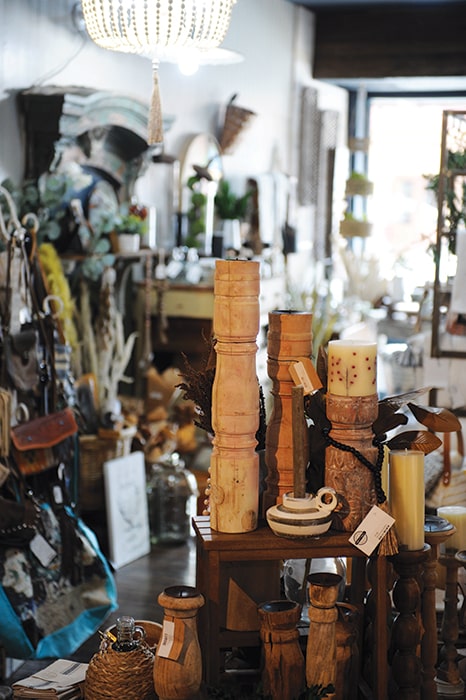 "It's a mineral-based paint with high quality natural acrylic," says Charlene. "They use high-end, quality ingredients with colors from minerals. The top coat is built in and it's self-leveling for nice finishes." Charlene taught herself the art of furniture restoration while a stay-at-home mom when her children were young. "The very first piece I ever restored was actually Kelly's bookcase," she says of the hobby that turned into a business venture. The pair sell paint at the Old Town Marketplace in Cottonwood as well as their Red Bluff location.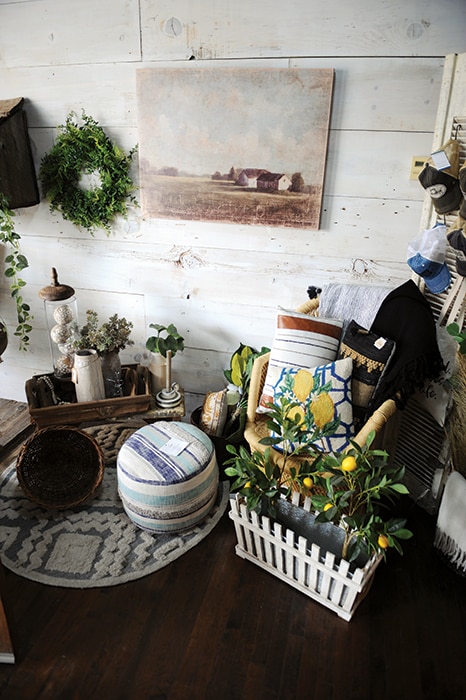 With the move to the larger location in Red Bluff, Charlene will begin teaching workshops again, which they are both excited about. "Our business in SoCal was actually built around teaching people how to paint," says Kelly.
At the heart of their business is a respect for relationships, with both themselves and their customers and wider community. "We are a small, family-owned business," says Charlene. "It's my mother-in-law, father-in-law, husband and me. And we have three kids." Hailey, 13, Landon, 10, and Khloe, 8, have all spent time in the shop and added to its success.
As for those stereotypical tropes about in-laws not getting along, you won't find them in this venture. "We actually do pretty darn well," says Charlene of her relationship with Kelly. "She's actually like a mom to me and that's why it works. We play off each other's creativity, which is fun."
"A lot of people are actually inspired by us but it's not perfect," says Kelly. "We have our boundaries and we have a respect for each other." Adds Charlene, "We have just been in each other's lives for a long time."
While Charlene covers painting and teaching furniture restoration, Kelly focuses on community relations, making sure the store is supportive of local charities and community involvement. She's on the Christmas committee for downtown Red Bluff, and gets involved in other events.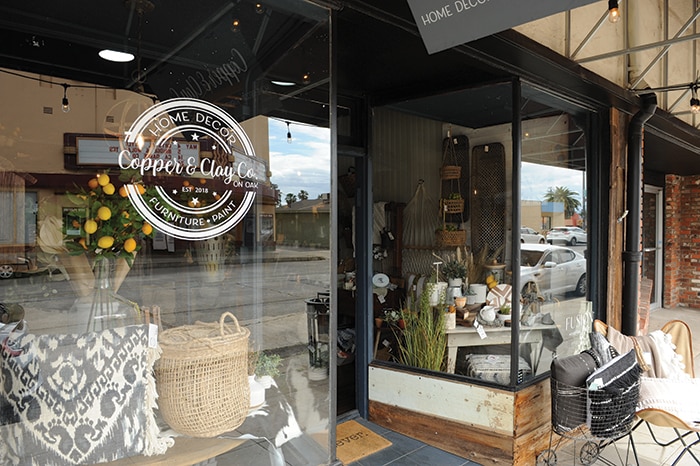 "First of all, we want to create relationships," says Charlene. "We have an amazing support system with all the other business owners on Main Street. They guided us through the pandemic. We want to constantly support charities and other events in the community." While she says they'll spend a significant amount of time helping customers design their spaces and find what they want, they may not be able to fully meet their needs. In which case, says Charlene, "If you can't find it with us, we want you to find it on the block."
In their larger space, however, there's less chance that the perfect item won't be available. By taking a class, one just may be able to create the perfect piece of furniture or décor themselves. •
Copper and Clay Co. • 324 Oak Street, Red Bluff www.copperandclayco.com