One Man Band
In Tune with Jacob Akana…
It didn't take long for Sheri Eby Noble to realize that with Jacob Akana, she had a prodigy on her hands. After just his second fiddle lesson, she invited the Turtle Bay fourth-grader to join her after- school strings program.
A couple months later, Akana entered his first fiddle contest and captured the hearts of the California Society of Old Time Fiddlers Association (District 6). He picked up the guitar at age 12 and went on to learn the bass, banjo, mandolin, piano and ukulele. In his spare time he learned to sing as well.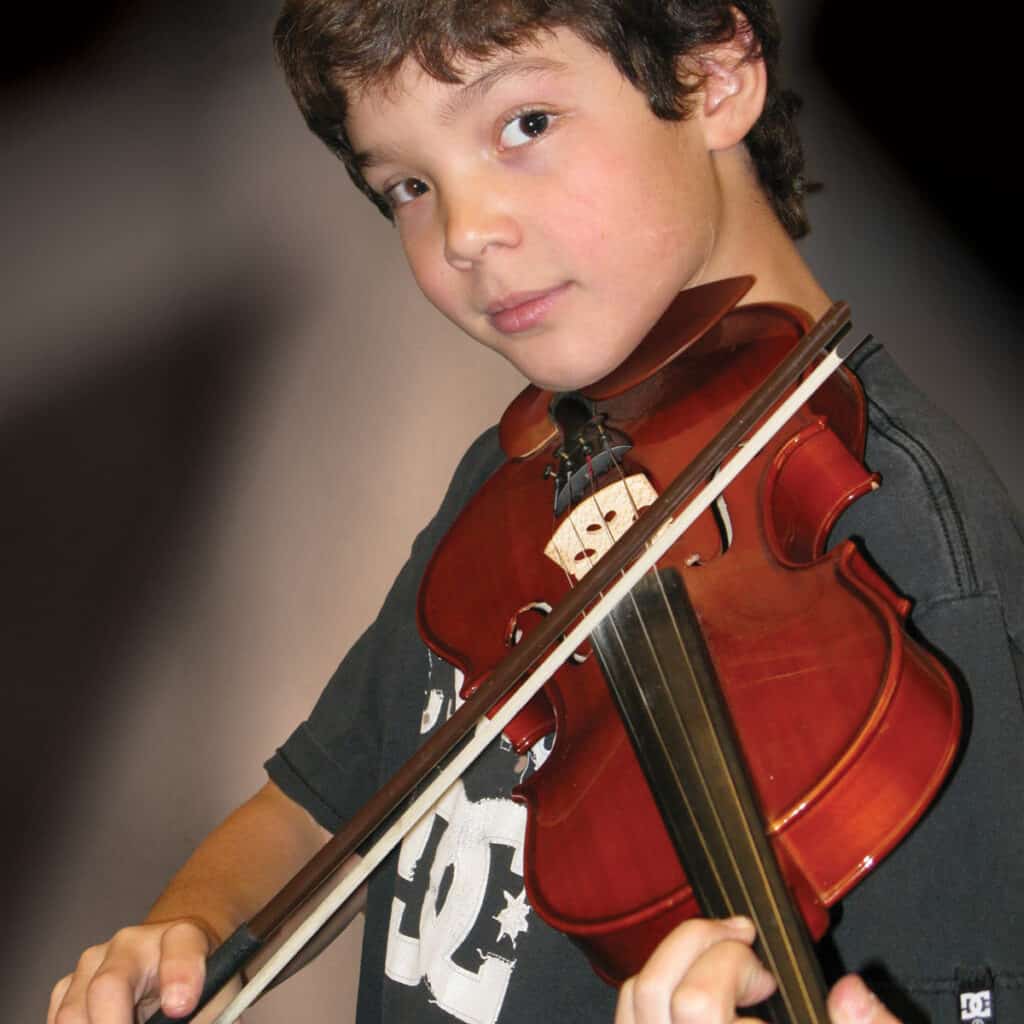 Now, at the ripe old age of 23, Akana plays in two bands (a punk group called Self Doubt and Sugar Pine, a bluegrass band), has his own record label, serves as president of the District 6 old-time fiddlers, serves as his own recording engineer, performs as a solo artist and has released his first album.
"I've been teaching music for 44 years," Noble says, "and he's just one of those students who make you go, 'Wow, this kid has got what it takes.' He's got what it takes to be a fabulous musician. It's wonderful to watch the kids flourish and find that passion."
Not only was Akana a quick learner, he was just as quick to use his talents to help others. "He would come to every class," Noble says. "He helped younger kids and jammed with the older kids. He just loved the fiddle and couldn't get enough."
The guitar became a passion soon after his introduction to the fiddle and, with Noble's help, an instrument was located in an adjacent classroom (a leftover from a former guitar program) and Akana was off to the races. He is a four-time state flatpicking champion and a three-time Western Open flatpicking champion.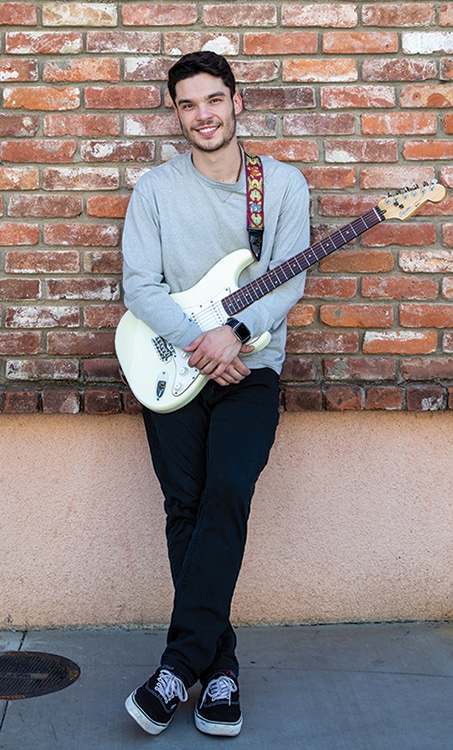 Akana says he now devotes the majority of his time to the guitar and vocals, although his multi-instrumental skills come in handy when recording his original music. He credits Tom Spence, his longtime friend and collaborator, with honing his sound engineering chops.
When he wasn't immersed in the fiddling world, Akana took full advantage of Shasta High's music education offerings, playing in the school's jazz band and in the orchestra pit for "The Sound of Music," both under the direction of Lou Polcari.
As a junior, after experimenting with friends Emily Stolz, Rob Trent and Caden Potter at the Folsom Jazz Festival, he helped form a cover band called Major 7th. The popular group, which later included Danny Lindberg and Brandon Mendez, performed at several Viva Downtown events. The group disbanded in 2018 as its members dispersed to various universities.
Akana continued his association with Viva Downtown (his mother, Suzanne, has been a longtime volunteer with the nonprofit organization) and now serves as the event coordinator. His other full- time job is songwriting. "I'm constantly writing in my head. I'll get inspiration from the radio, conversations across the room at the coffee shop … inspiration never sleeps. I'm known to stop talking in the middle of a conversation and start writing," Akana says with a laugh. Eventually Akana says he would like to tour in support of his original tunes, but for now he's keeping busy as a solo artist and with his bands Sugar Pine (Melissa Lincoln, Pat Spence Scott, Alisha Copenhaver and Tom Spence) and Self Doubt (Jordan McLaughlin, Daniel Iwasaki, Dairrien Call and Michael Thelan).
Akana's first album, "The Lost Demos," was released in February on his Major 7th Records label. He also has released eight singles. •
www.jacobakana.com
Akana has a solo show scheduled for May 13 at
Fratelli's Pizza Parlor, 1774 California St. in downtown Redding