In Retrospect
The Artistic Legacy of Tom O'Hara…
Although he died two years ago, Tom O'Hara still has a strong presence in Siskiyou County. His eye- catching murals adorn the walls of hardware stores, the Berryvale Grocery and the Yreka Community Center.
But there's much more to his legacy. Some of it will be on display when the Siskiyou Arts Museum in Dunsmuir presents a sampling of his artwork – his watercolors, oils, sculptures and scratchboard – from May 14 to July 2.
O'Hara could be gruff and cantankerous at times, the legacy of an early period in his life that left him abandoned by both of his parents by the time he was 16. He faced other challenges early in life, but from those hardscrabble beginnings he went on to reinvent himself as "a brilliant artist and renaissance man," in the words of his friend Scott Durbin.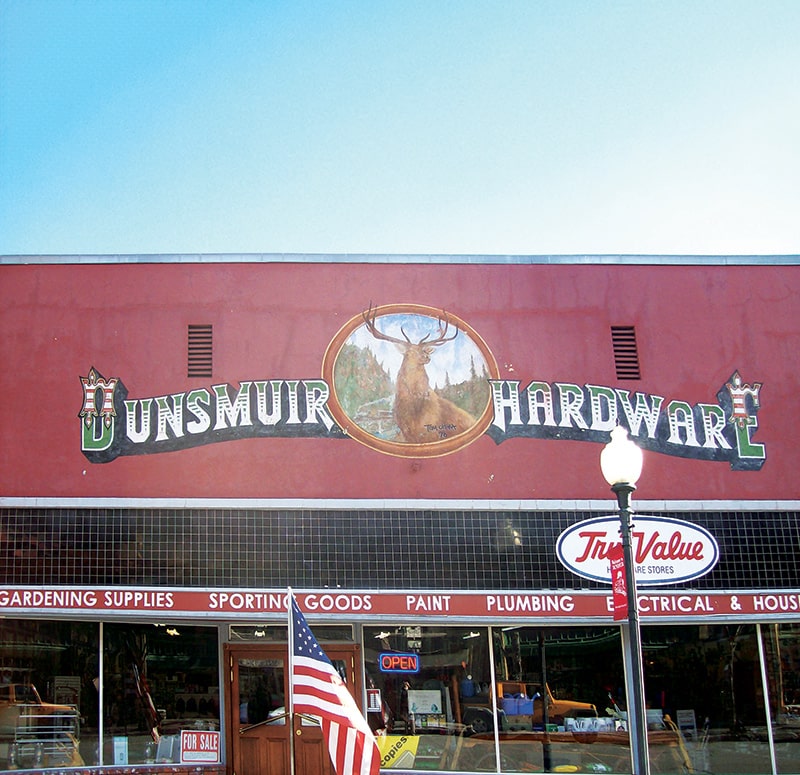 When he moved to Mount Shasta in the early 1970s, O'Hara lived in a teepee while his house was being built and supported himself with commercial sign painting. He was a man with many talents, but it's fair to say that visual art was his first and lasting love. It was during a sojourn in the British Isles in the 1980s that he got his first paying job as an artist, as an animator for Disney Studios in England.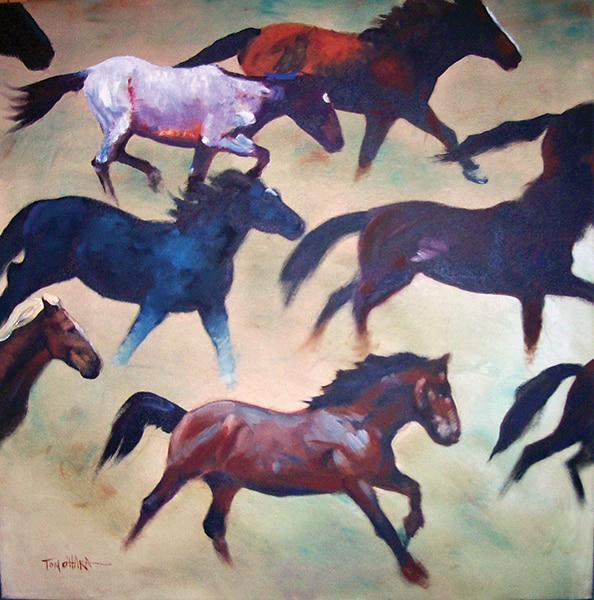 When he returned to Mount Shasta, he began to paint in a variety of styles, with an array of subject matter that ranged from erotica to the American West. At his home on the outskirts of Mount Shasta, the walls are lined with milestones from his life as an artist. A large poster of Mickey Mouse takes up much of one wall. Nearby there's a striking portrait of Owen Wister, the author of "The Virginian." Wister is credited with originating the cowboy archetype in Western literature. O'Hara was a musician, too, a standup bass player, and left behind a rich and evocative series of portraits of blues and jazz musicians. It wasn't enough for O'Hara to form his own gypsy jazz band, Kazango. He also set up his own live music venue, The Stage Door, on the main street of Mount Shasta. It featured local talent and performers traveling the San Francisco-to-Portland circuit. After six years in operation, O'Hara shut down The Stage Door due to competition from other venues, the recession and pressure from music licensing companies to pay stiff fees for Stage Door performers playing cover songs.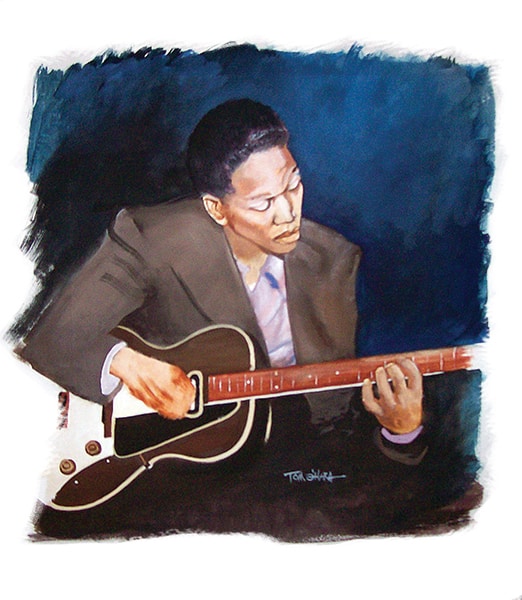 As an artist, O'Hara operated as a lone wolf, refusing to hire an agent and preferring to market his work directly to individual collectors. This kept him from becoming more widely known, Scott Durbin notes, but that was the way he preferred to operate. "He was a fiercely independent guy," notes Durbin. "And, like many brilliant artists, he could be difficult and stubborn." It was Durbin who came up with the idea of a retrospective showing of O'Hara's work.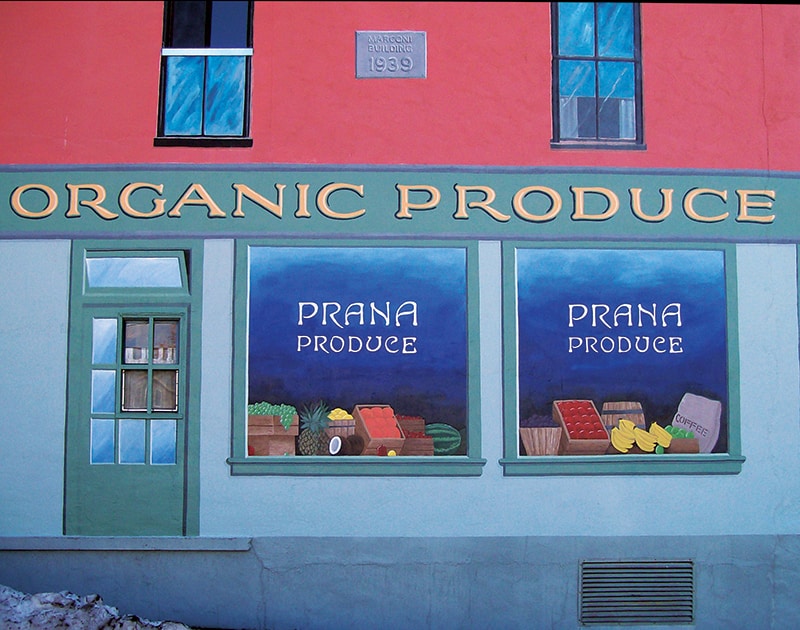 His marriage to Julie Bennett was also a creative partnership. O'Hara was a skilled tailor who designed and made dance costumes for Bennett. The two of them collaborated on a lavishly illustrated children's book, "Rex Reads," about a dinosaur who happens on a copy of "Wind in the Willows" and becomes enchanted with the world of books.
He designed building interiors, including the whimsical false storefronts in the cafe at Berryvale Grocery.
He could indeed be difficult and curmudgeonly at times, but Bennett, his wife of 22 years, remembers him as "a softie inside."
O'Hara died in January 2020, at age 76, after a year-and-a-half battle with glioblastoma, an aggressive form of brain cancer.
"He loved art and music, and he loved Mount Shasta," said Bennett, summing up his life.
The "Tom O'Hara Retrospective" runs May 14 through July 2 at the Siskiyou Arts Museum at 5824 Dunsmuir Ave. in Dunsmuir. Opening reception is from 4 to 7 pm on May 14. •