Downtown Details
Downtown Redding is a Main Street America Designated District. Over the past several years, Viva Downtown Redding has operated a program that builds on Downtown assets to encourage investment and development. The Main Street approach focuses on four areas: ECONOMIC VITALITY – focuses on capital, incentives and other economic and financial tools to assist new and existing businesses, catalyze property development and create a supportive environment for entrepreneurs and innovators that drive local economies.
DESIGN – supports a community's transformation by enhancing the physical and visual assets that set the commercial district apart. PROMOTION – positions the downtown or commercial district as the center of the community and hub of economic activity while creating a positive image that highlights a community's unique characteristics. ORGANIZATION – involves creating a strong foundation for a sustainable revitalization effort, including cultivating partnerships, community involvement and resources for the district.
To learn more, go to vivadowntownredding.org.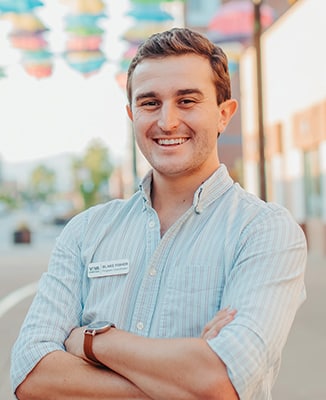 HERE'S THE BLAKEDOWN
Blake Fisher – Viva Downtown Program Coordinator
Redding Cultural District
Did you know that we are a California Cultural District? Yes! Redding is one of 14 districts in California to be recognized as a California Cultural District. We are described as "the gateway to true Northern California, bridging nature with arts and culture experiences." The Redding Cultural District encompasses Downtown Redding, the Redding Rodeo Grounds and the Sacramento River Trail. I am proud of our Wintu history and heritage, the
beautiful historic buildings, incredible theatre venues and art galleries, a year-round sunny environment to enjoy our natural landscapes, and the involved local community that works hard to activate our Cultural District experiences. Visit Redding has rebranded and launched its new website. They have done an excellent job at capturing and sharing the fantastic events happening around our Cultural District. Experience Redding like a tourist and embrace our Redding Cultural District by visiting www.reddingculturaldistrict.org
DOWNTOWN BUSINESS SPOTLIGHT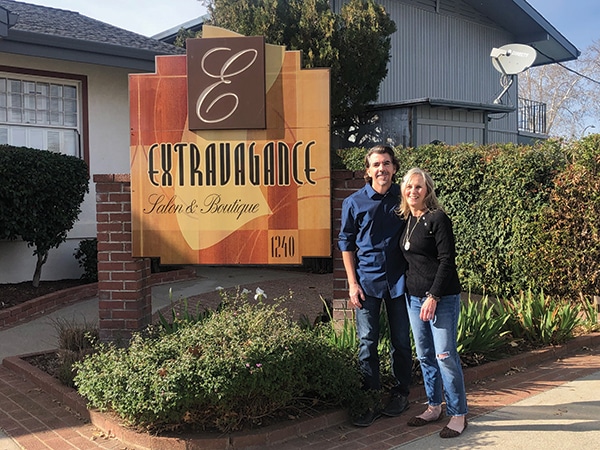 Extravagance Salon— This high-end salon was opened in 1996 by Sherrie Moore. It began as a dream to provide an upscale salon with a comfortable, welcoming atmosphere. They offer hair coloring, highlighting, haircuts and smoothing services. You will also find trendy accessories and unique gifts. With 25 years of experience, Sherrie has a passion for keeping up with style and technology in the beauty industry. Michael specializes in color, highlighting and haircuts. Their modern cuts, designs and color highlighting services have become well-known in the North State.
1240 Pine Street • 530-243-1416 • www.extravagancesalon.com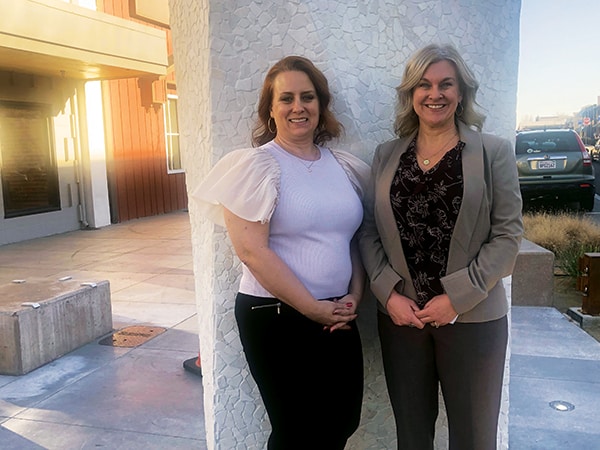 Edward Jones, Tiffany D. Gilbert — Tiffany believes financial investing is very personal. Everyone has individual ideas of what they hope to achieve in the future and in their lives. She works hard to understand what is important to you, how comfortable you are taking on some risk to achieve your goals and how what she does fits in with your overall financial big picture. Edward Jones is a 100-year-old company with an established process to help clients achieve their financial goals. The result is generations of happy clients.
1447 Market Street, Suite A • (530) 246-8134 www.edwardjones.com/tiffany-gilbert