A Party 100 Years in the Making
Simpson University Celebrates Its Centennial
Norman Hall had an inkling when he was named president of Simpson University in the summer of 2018, but after the Carr Fire tore through Redding a few days later, his suspicions were confirmed.
The well-traveled administrator barely had time to set up his office before the Simpson University campus was transformed into a fire camp with the dormitories turned into housing for out-of-town firefighters, visiting nurses, law enforcement officers and others. On the other side of campus, the James M. Grant Center was providing shelter, food and counseling for 150 evacuees.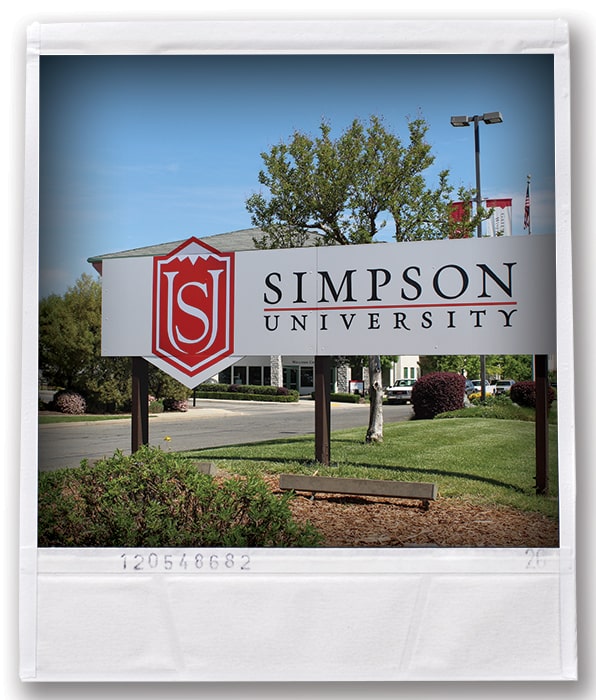 "It was so powerful for me to see this whole community pouring into our relief efforts. Even (U.S. Rep. Doug) LaMalfa showed up and worked with us. I'm not sure it was a total surprise. I thought this place was made up with those kinds of people," Hall says.
The Carr Fire experience was just one of a handful of examples that proved to Hall that he was now part of something special. Hall soon became a proud member of the Redding Rotary Club and sees a lot of parallels between the Christian university and the service club.
"We're a lot like the Rotary in that it's service above self. We're motivated by our faith in Jesus. We believe we achieve access to Jesus freely through caring for others and being a positive aspect of the community. Could there be a better town for a college? Redding is fantastic. To be contributing to a rare, amazing place? That's the thrill of a lifetime," Hall says.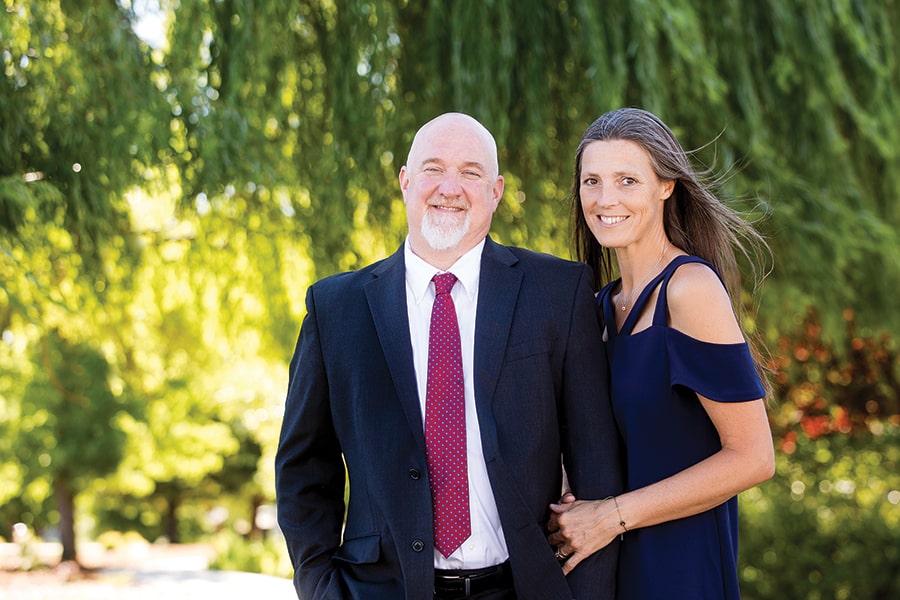 The thrills continue over the Oct. 22-24 weekend when Simpson celebrates its centennial with a slate of homecoming activities highlighted by baseball and basketball games, class reunions, a carnival and more.
The journey to the 100-year mark started in 1921 when the Simpson Bible Institute was established in Seattle. The school was renamed the Simpson Bible College following a move to San Francisco in 1955 and by 1971 it had grown into a liberal arts college, offering both biblical and professional studies. A search for room to grow brought Simpson to Redding in 1989, where it has continued to prosper.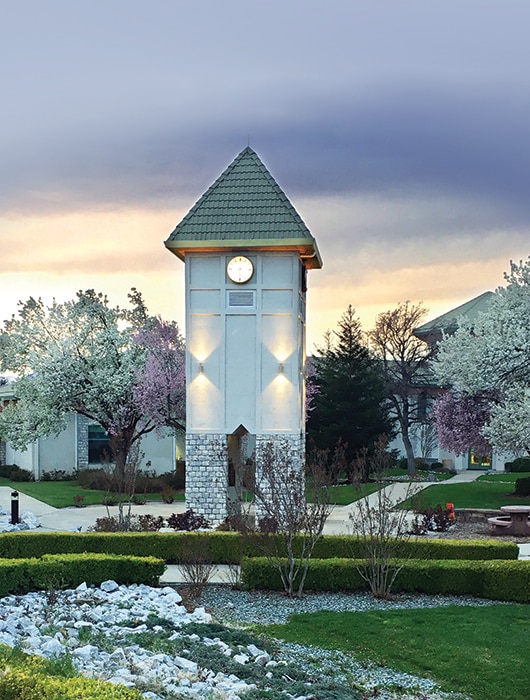 The Adult Degree-Completion Program has allowed more than 4,000 adults to earn a bachelor's degree while attending evening classes. Another 3,000 teachers and administrators have used Simpson's School of Education to launch their careers.
Hall notes with pride that Simpson's School of Nursing is ranked seventh out of 140 schools in California. "The accreditation is offthe- charts good in nursing," he says, and it benefits the community as well. "When COVID hits and senior nursing students are invited in (to local hospitals) and carry the load, that's part of our mission." Simpson offers both a four-year bachelor's degree in nursing and an RN-to-BSN program.
When alumni and friends gather this month for Simpson's centennial events, they'll be celebrating not just the successful nursing program but the university's growing presence and contributions to the North State community.
Hall says a grant-funded study of Simpson University's financial impact indicates it provides a $54.7 million a year benefit to Redding, some $95.3 million a year to the six North State counties it serves and another $108 million annually to the
state of California.
Additionally, Hall points to some 10,000 hours of service by way of community clean-ups, volunteering for athletic events, staffing local churches and fire support, and another 42,500 service hours of mentoring, tutoring and college prep work through the grant-funded GEAR UP program. Simpson also has secured $10 million in grants for its Upward Bound program, which serves middle school students in six counties.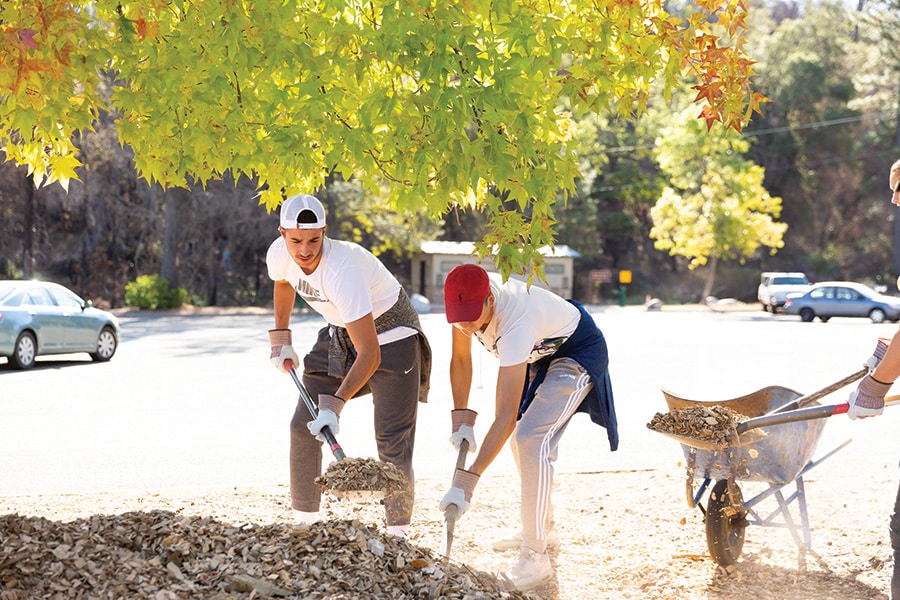 It's all part of the drive for Simpson to become "the North State's university," Hall says, and that includes creating locally targeted academic programs like Wilderness Adventure and Outdoor Leadership. In athletics, Simpson established a top-ranked bass fishing team and added women's wrestling, men's volleyball and track and field. Hall notes with some pride that nine of the school's 11 teams made it to postseason play last year.
The centennial also is an opportunity to look forward and Hall says the future, fueled by continued growth, is bright. A massive $15 million capital campaign is in motion with $5 million each earmarked for scholarships; a two-story building for STEM classrooms; and an "air structure" utilizing an advanced polymer to create a large climate-controlled space for sporting events, concerts and other uses.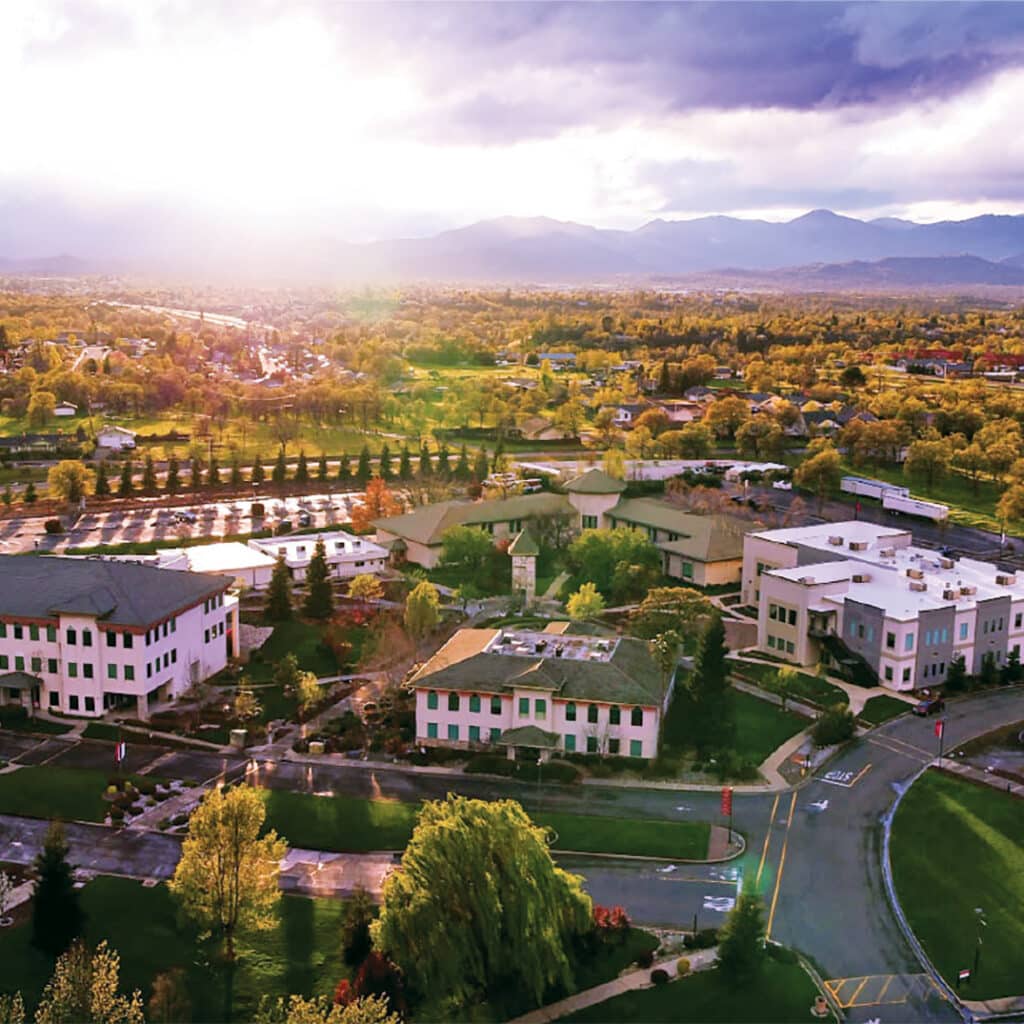 "This could hardly be a bigger deal," Hall says of the anniversary and Simpson's accomplishments. "Everybody wants to be in something bigger than ourselves. Every day we're trying to be 1 percent better. 100 years, my goodness. The mere fact we're able to serve and still be growing is a statement of immense proportion."• For a schedule of centennial and homecoming events, visit www.simpsonu.edu