Road Trippin'
Hit The Road This Summer…
Summer is here and the road is calling. Whether you choose a destination that is a stone's throw from home or you are planning an epic cross-country trip, there is more than one way to ease on down the road. Join us as we explore some great ways to find your next adventure where the rubber meets the road.
BY CAR: If you have a reliable set of wheels that can comfortably accommodate everyone who is traveling with you, traveling by car is perhaps the most effortless option when it comes to summer travel. It is ideal for those who prefer to sleep in a hotel, a rental or with relatives. Drivers have the option to trade off on behind-the-wheel duties. Fill ups at the pump will not break the bank. Having a car with adequate trunk space or an overhead storage compartment means you can easily pack clothing and snacks for the road. Cars are easy to drive without a specific additional skillset required and are easy to navigate into rest areas and gas stations.
If your car is road-ready, the kids are likely to be more comfortable in the vehicle they are accustomed to, but if you should need to rent a larger vehicle, consider a mid-sized SUV or a minivan that gets good gas mileage. Everyone will be a bit happier with more room to spread out, especially if you are traveling a long distance.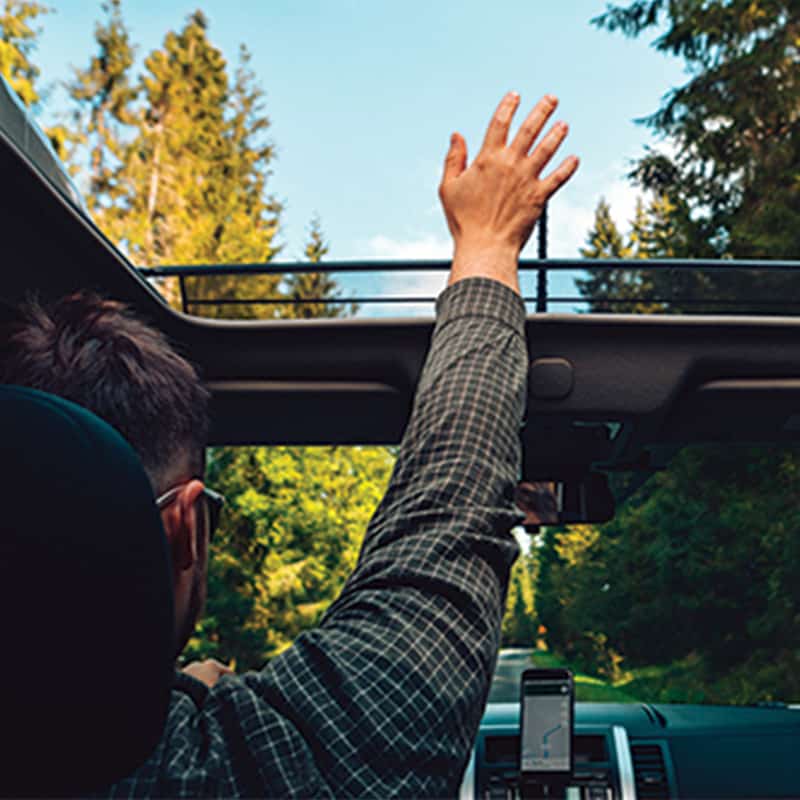 Plan accordingly when it comes to booking overnight stays, whether you plan to stay in a hotel, a rental or with family. With the world beginning to open again and summer travel on the rise, make your reservations in advance. Check in with family ahead of time if you will need to stay at their home during your travels, since everyone's level of comfort with shared space may look a bit different right now.
BY RV: Traveling by RV is probably the most convenient way to experience a road trip. Having on-board access to a restroom, food and beds means you won't have to stop for bathroom and meal breaks or hotel stays. That leaves more time to enjoy the open road. Check out sites like Trip Advisor and Pinterest to discover some hidden gems along the journey. Apps like Roadtrippers are great for in-depth travel information like live traffic updates and on- and offline maps.
Keep the kids entertained with board games, coloring books, movies and an awesome playlist. Everyone will be happy if they get to check one special thing off their summer bucket list. Have each traveler pick a fun thing to do, whether it is a tourist attraction, a stellar vista point, a cool local shop or a must-try restaurant.
By nature, RVs take a bit more time to navigate – both at the pump and in the parking lot. Any vehicle with three or more axles will need to travel at a reduced speed. If you are towing a vehicle or boat behind the RV, you simply will not cover the same amount of ground you would be able to in a car or truck. While everyone aboard may be anxious to arrive at the next destination, safety is most important.
You will have to find designated places to dump your septic tank, so factor that into your travel plans. While many rest areas will have space to park the RV while you get a few winks of sleep, RV parks are ideal because they are built specifically to meet the needs of the RV traveler.
Renting an RV might create a sense of sticker shock initially, but depending on the number of people you are traveling with and where you are headed, RVs can be a cost-effective way to travel. Consider an RV the "all inclusive" way to road trip. Due diligence when it comes to pre-travel research will be crucial in determining if this is the best way for you and your crew to hit the road.
BY MOTORCYCLE: There is something exciting about the feel of wind in your hair as you cruise down the road on two wheels. It is romantic, adventurous and scenic, but it requires experience behind the handlebars.
As an avid motorcyclist, you have already mastered the fine art of packing lightly. Bring only what you need to ensure a safe and comfortable ride and make up the rest along the way. Make sure your motorcycle is in good working order and that you have the right protective gear for the road. Be prepared for any inclement weather as well.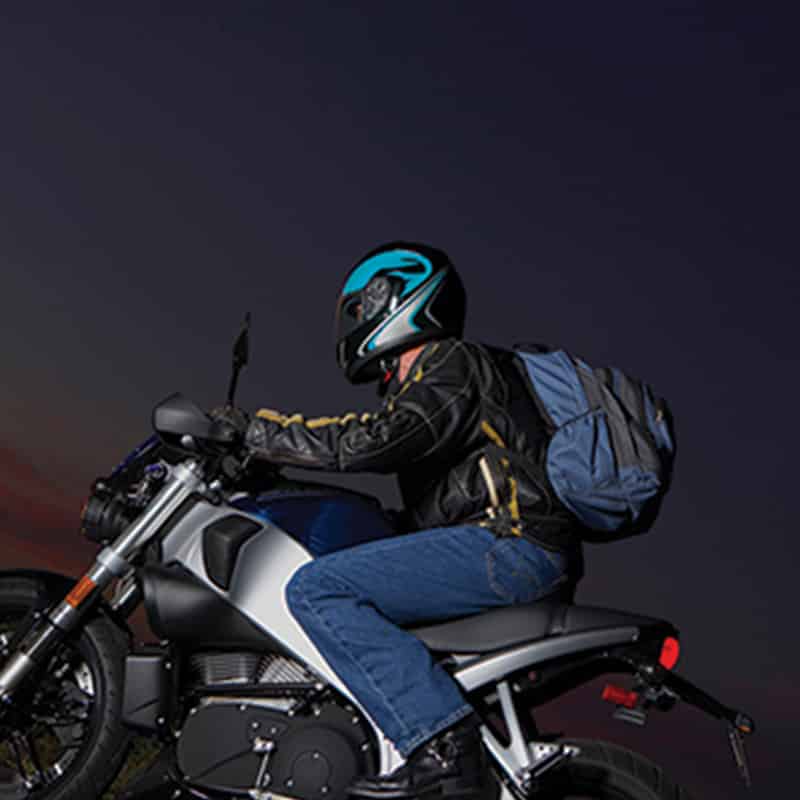 Schedule your overnight stays in advance, based on what is realistic for a day's travel. Every motorcyclist knows their personal limit in terms of daily distance or hours of travel. Stick to what works for you. Both the motorcyclist and the passenger need to be alert and awake for safety. To make the most of your trip, give yourself a few extra days to enjoy a leisurely, stress-free ride.
Traveling by motorcycle will inevitably mean reduced fuel costs, so there may be more room in the budget for some fun-filled excursions or romantic dinners.
BY BIKE: Traveling by bicycle is not for the faint of heart or the inexperienced rider. Not all roads are created equally so you will need to know which ones will provide the safest, easiest way for you to get from point A to B. Consider what is realistic for your riding habits when it comes to the distance between stopping points. If you normally ride 50 miles in a day, be sure to book your hotel stays or rentals no more than 50 miles apart. Pack as lightly as possible and make plans to purchase what you may need along the way. Snacks and water may fit into a backpack or a storage device on your bike, but plan to purchase meals so you don't weigh yourself down as you ride. You will need room for the necessities.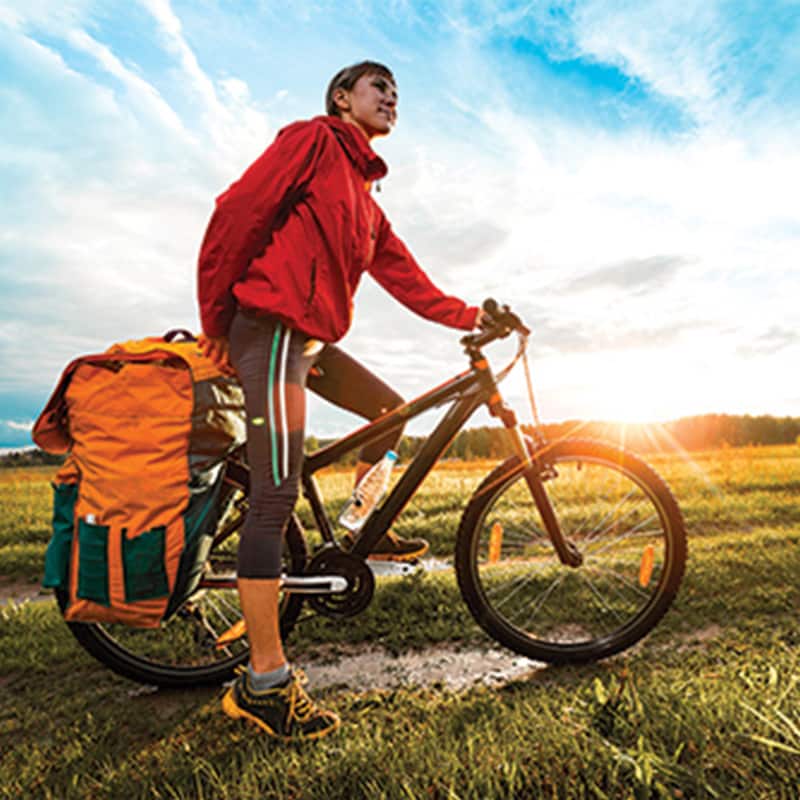 It is a good idea to travel with other riders. Splitting a hotel room with your fellow bike-loving friends can keep costs down, too. If you would rather ride solo, let someone know your route of travel, where you plan to stop and when you hope to arrive at your destination, in case of anything unexpected. Book a hotel or rental in advance. The last thing you need is to be road-worn and not have a comfortable spot to rest up for the next leg of your trip. Make sure that wherever you plan to stay has a secure place to stash your wheels overnight. •