Fix & Fly
John Gagnon's Pac West Helicopters…
Over at 16607 Clear Creek Road in Redding, Pac West Helicopters owner John Gagnon and his team are busy. Repairing helicopters is a niche trade within the aviation industry, and finding people who know the mechanics of choppers can be hard to come by these days. On top of that, the busy season started early this year because the weather stayed nice, which caused police, firefighting crews, utility companies, state agencies, corporations and anyone else in need of helicopter repair to get their aircraft up and running as soon as possible.
Between sending a repaired whirlybird off to Los Angeles and working on a chopper that just arrived from Canada, Gagnon explains how he got into the helicopter repair business. "I started as a helicopter flying mechanic when I was in the Army in 1971," he says. Originally from Massachusetts, Gagnon joined the Army and enrolled in its helicopter maintenance department, eventually working his way up to crew chief. He enjoyed the mechanics and versatility of the helicopters, and in that time when the United States was involved in the Vietnam War, helicopters became a huge mode of transportation. Gagnon was stationed in Germany helping provide reliable machines for the frontline solders.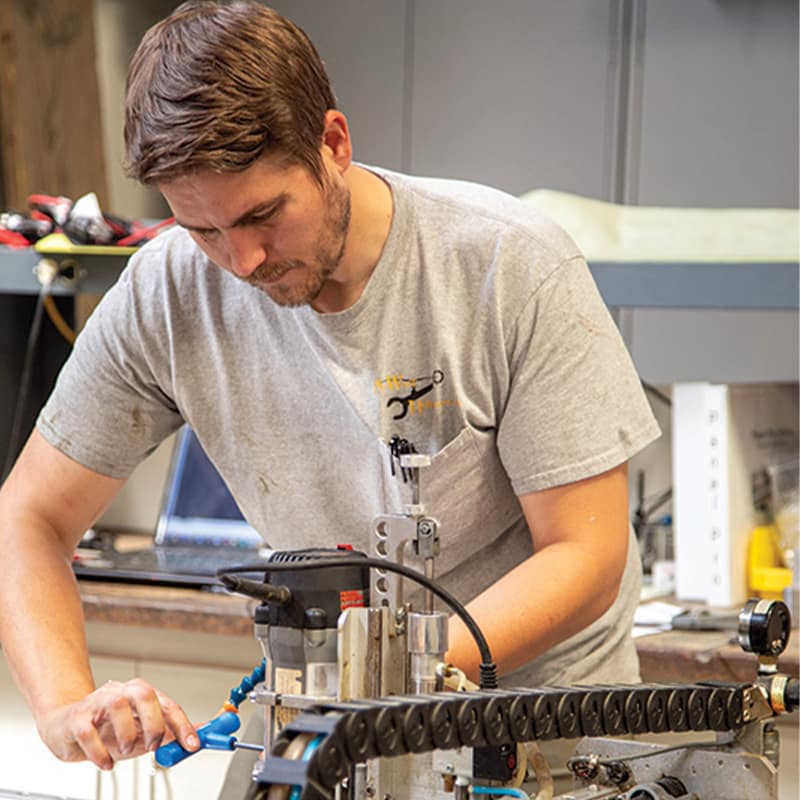 After serving three years in the Army, Gagnon used the GI Bill to move to Southern California and attend aircraft maintenance school at Northrop University. There, he earned his Aircraft Mechanic Certificate and Aircraft Powerplant & Airframe Technologist licenses. He graduated in 1976 and worked for the Hughes Aircraft Company (named after Howard Hughes) on his Series 500 copters. After a stint there, Gagnon continued his career with Ro-Wing Aviation for another decade.
During that time, Gagnon and his wife liked to vacation in Northern California. Both being from smaller towns, they wanted to move to a small town to raise their family. The couple moved up to Redding in 1990 and Gagnon started his own helicopter repair business, Pac West Helicopters, out of his garage.
The first few years after settling in Northern California, Gagnon traveled all over the country as well as other parts of the world (like New Zealand and Chile) for at least half the year to repair helicopters. However, most of his clients come to him now. In 1996, he moved Pac West out of his garage and into a hangar on Clear Creek Road. He also hired more employees to help keep up with the work. Most helicopters come to him from out of state or even out of the country. Pac West does everything from avionics installations to crash damage repair and component overhauls. It also helps with refurbishment and annual maintenance.
"Every year we get a machine from South Carolina that's just a hull and we refurbish it just so they can keep everything up to date," he says.
However, there aren't many helicopters that are around anymore, so the mechanics at Pac West are in high demand. Gagnon explains that most helicopters were made between 1965 and 1984, before the liability became so high that mass production stopped. With the helicopter production rate today far lower than it used to be (and production stopping completely on single engine planes), finding qualified mechanics and helicopter parts can be a bit challenging. Mechanical pieces – rotor systems, power plants, flight controls, wiring, etc. – have all stayed the same; most of the new technology is in GPS and tracking systems that pilots can access on handheld devices.
"The helicopters that are out there are very viable today; there's no new technology. I believe the older machines are more reliable. Having new and improved computerized analyses in flight monitoring can be nice, but that newer technology can come with bugs that can be more difficult and expensive to fix," Gagnon says. "There's no need to even install GPS equipment into an aircraft anymore because most pilots have that capacity in their iPad, wristwatch, or handheld devices. That and Bluetooth capacity is really taking off. But there's no beaming you up yet. There's no new invention to put these helicopters to rest."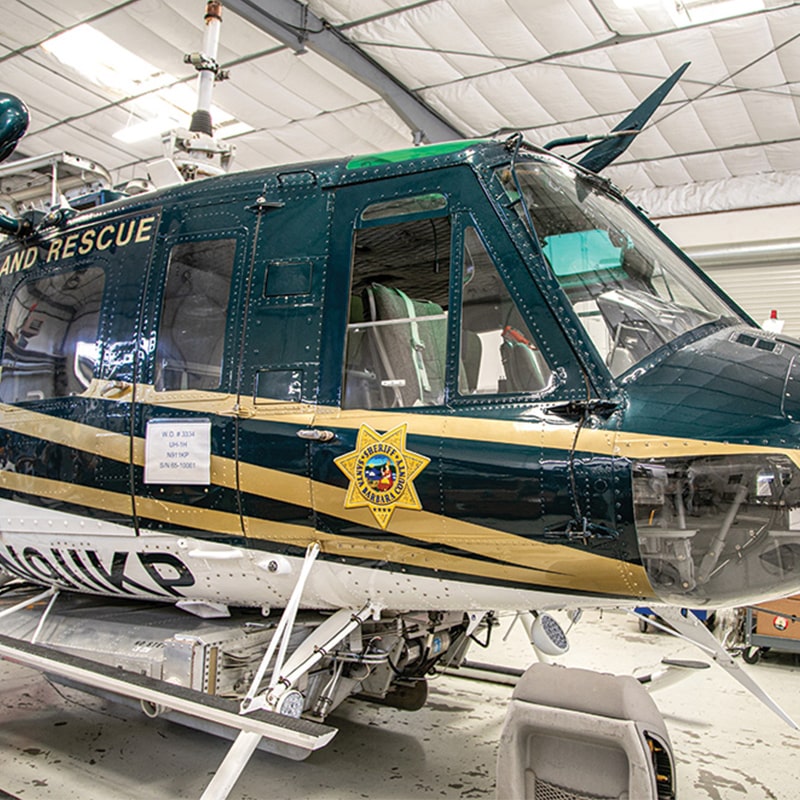 While there may be a decline in helicopter production, another issue is in finding qualified people to repair them. "Fewer people are getting into the machine maintenance trade," he says. There's a shortage of skilled laborers in various industries, but especially in aviation mechanics as the current workforce ages out. It's a tough time and that's why we have so much more work, because there are fewer places to go to get specialty work done."
Pac West Helicopters has about 10 employees now, yet can have up to 26 people working during the busy time. "Everyone goes to work typically June 1 through October 31 because that's the heavy part of the season," Gagnon says. However, after Pac West fixes a helicopter and watches it fly away, he says it's always sad to see them go.
"We have them anywhere from four months to a year. It's a long process to repair them," Gagnon says. His customers and local vendors keep him motivated to stay in this niche aviation field.
"I like meeting people from all over the place. The helicopter business is a small world; it's even a smaller community than the rest of aviation. I always enjoy working with our customers. They're our clients, but they're also our friends. They're good, hardworking people, we're kind of a tight-knit group," Gagnon says. •
Pac West Helicopters •
www.pacwesthelicopters.com