Summer's Comin'
Free things to do in the North State this summer…
The sight of light reflecting on a lake. The sound of the waves crashing against a seashell-covered shore and the subsequent sizzle of the sand under your feet. The coconut scented aroma of your favorite sunblock wafting through the air. The decadent taste of s'mores, roasted to perfection on the campfire. These are the makings of a beautiful
summer. The only thing that can make these experiences even more amazing is the awareness that they don't have to
come at a premium price. Many of them are as free as the birds flying high in a cloud-free, blue sky. Follow along as we share some wonderful, free ways to make the most of your Northern California summer. There is something to the saying "the best things in life are free."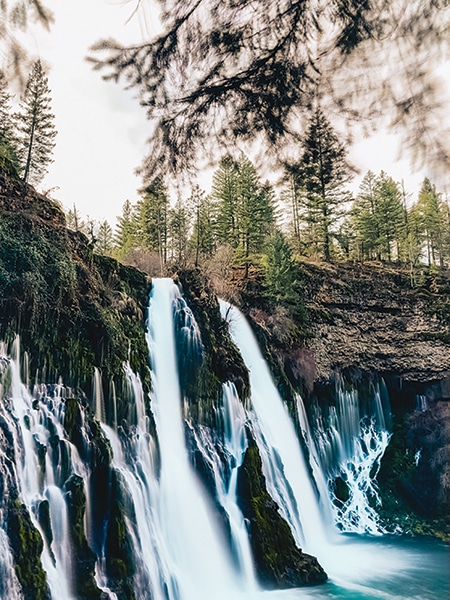 Hike Your Way to Happiness. From beginner-friendly hikes like the Arboretum Loop Trail in Redding, intermediate-level ones like Grey Butte Trail in Mt. Shasta or Yana Trail in Red Bluff, and expert-level treks like Castle Dome Via Pacific Crest Trail to Crags Trail in Castella, there is a hike for everyone in the North State. Find the perfect one for you by visiting www.alltrails.com or ask a nature-loving friend about their favorites. Pack plenty of snacks and water, wear the right shoes, bring your own garbage bag to take your trash with you and stick to designated trails for your own safety and that of the environment. It is great to have a friend to walk the path of life alongside you, and the same rule applies to hiking. At the very least, let someone know where you will be going and when you expect to return. Safety first.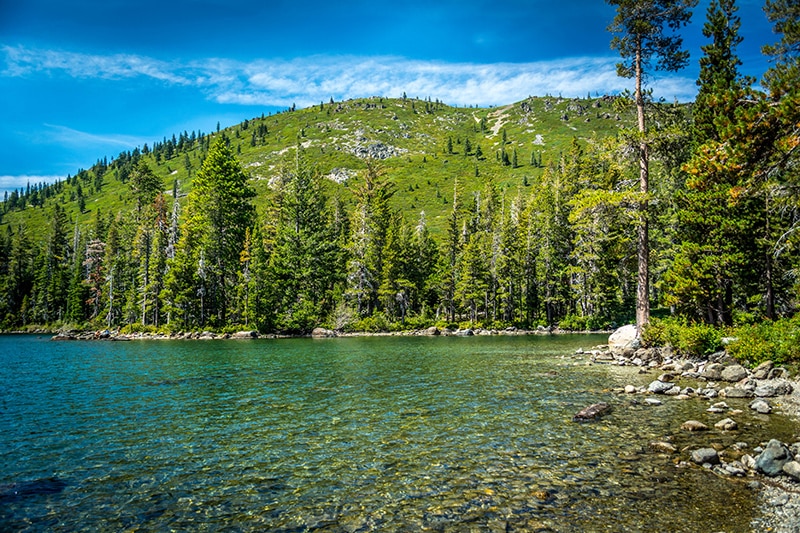 Camp in Your Own Backyard North State summer nights are star-filled and beautifully balmy. If you have a grassy area in your backyard, a deck or even a large trampoline, you already have a great spot to pull out a sleeping bag for a night of fresh air and stargazing. Consider popping a tent and engage your kids in the process so they can learn the ropes when the stakes are not so high. Roast s'mores in the fire pit, toss them on the grill or make them in the oven. Enjoy them outside with your favorite ghost story or camp song. If the limitless access to snacks isn't enough of a draw to camp at home, consider the luxury of close proximity to your own bathroom and running water. This is the definition of "the best of both worlds."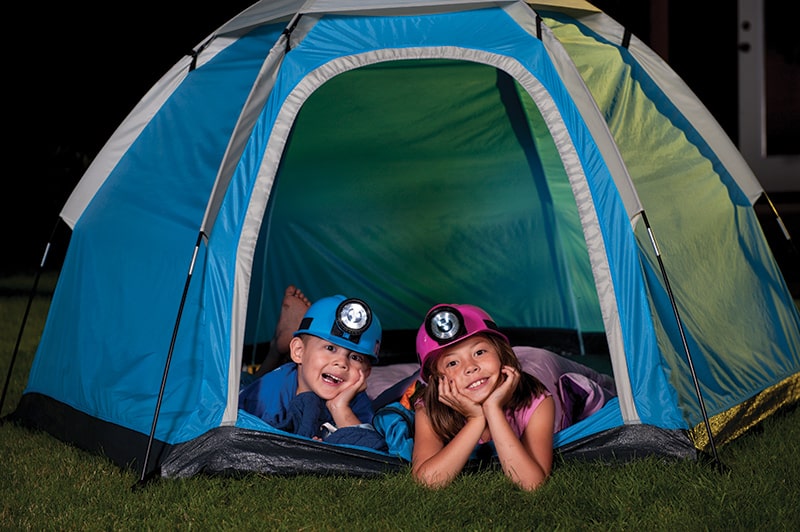 Do Go Chasing Waterfalls While the '90s rhythm and blues trio TLC would beg to differ, chasing waterfalls is a rite of passage in Northern California – for locals and visitors alike. Some of these Shasta-Cascade-based gems require a bit more detective work and hiking experience to find than others. Whether you have to hike to find the natural treasure or you can pull up right alongside it, we promise it will be worth it. The reward will come in the form of stunning views, enchanting swimming holes or both. Bring bug repellent, as lush, tree-covered areas are home to plenty of insects. Remember to abide by all posted signage, stay out of any areas closed to the public and, of course, the golden rule of outdoor adventures: If you pack it in, pack it out.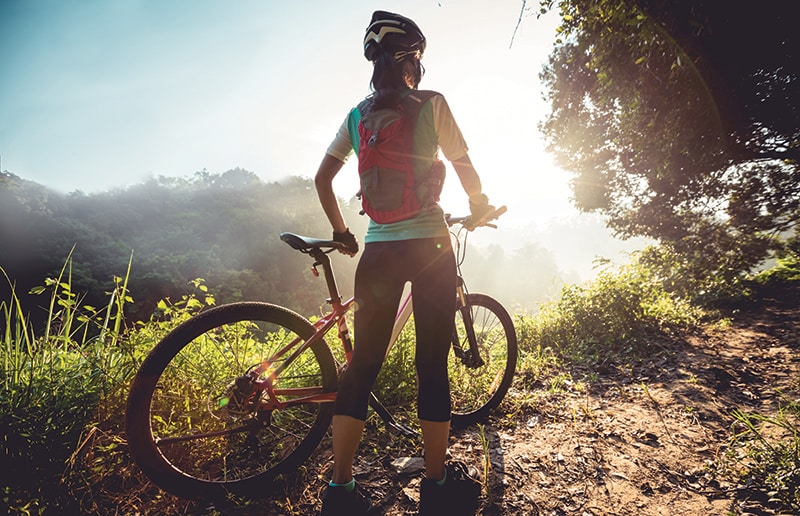 Enjoy a Movie Outside. Since 2009, Enjoy Magazine has hosted Enjoy Movies in the Park during the summer months as a free community event. While 2020 proved a difficult year for gatherings of all kinds, the summer of 2021 is already looking up. Enjoy Movies in the Park is back on and it kicks off Friday, June 4 at the Redding Civic Auditorium. Enjoy some fresh air, a family-friendly movie, delicious local concessions, a sense of community and plenty of fun, simultaneously. For more information, visit www.enjoymoviesinthepark.com.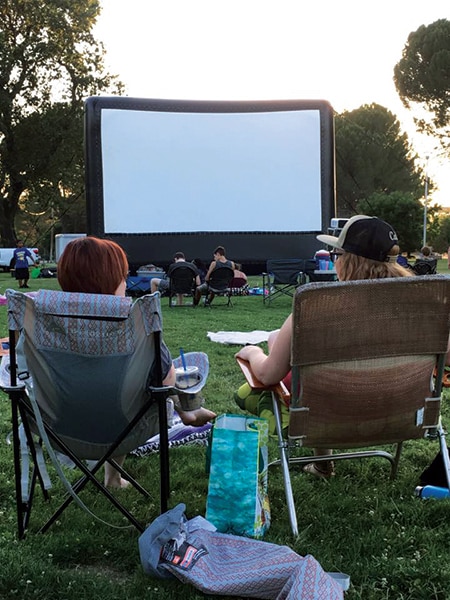 Find Fun on Two (Or Three) Wheels. Northern California is made for riding. Aside from having thousands of miles of trails in the region, the natural beauty is so expansive, it just makes good sense to explore it by bike. Consider factors like distance, level of difficulty, kidfriendliness (or lack thereof ) and the volume of people on the trail before rolling off into the sunshine. Knowing before you go will make the adventure more fun. Remember to wear your helmet and bring water, snacks, a small first aid kit and some good tunes along for the ride.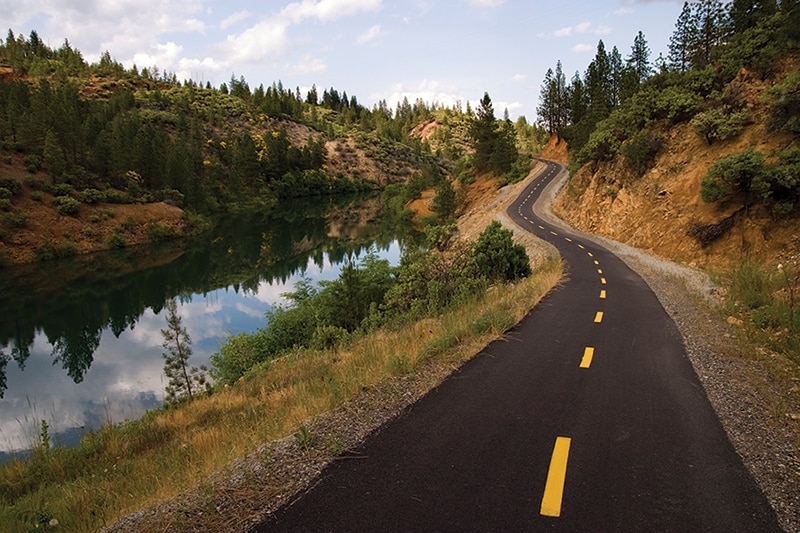 Go Play in the Park. There is no shortage of wonderful, family-friendly parks to enjoy in the North State. While each park has its own unique features – some of which include play structures, basketball courts, bike ramps and the like – one thing you can always bet on is a piece of grass to enjoy a great lunch or dinner on. Bring a blanket or two, a meal that includes easy-to-eat finger foods, hand sanitizer, a deck of cards and a good book. Parks are made for fun with friends and family, or a chance to relax in the sunshine all on your own.
Take a Dip. Discovering a cool, clear, refreshing swimming hole or the perfect lakeside spot to spend a summer afternoon is one of the many gifts the North State gives us. There is water in every direction and we would be remiss not to take full advantage of that. Grab your crew and set off to find the perfect splashing pad. Some swimming holes require a bit more hiking to reach than others. If you prefer to avoid crowds, it is best to consider off-peak days and times. While there is no guarantee you'll find a swimming spot without other people, weekend afternoons might be busier than a weekday morning. Consider a post-work jaunt to your favorite spot to enjoy dinner and watch the sun go down.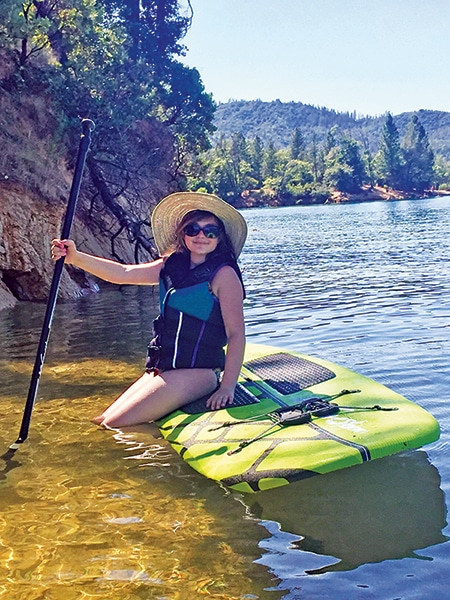 Beach Run, Anyone?. The beach is always a good idea – even if you need to drive to get there. Pack up some sandcastle-building tools, beach balls, sunblock, chairs, a pop-up tent or umbrella and beach-friendly foods and soak up all the benefits a day at the shore can provide. If you arrive during low tide, explore some tidepools and get a glimpse of what it is like living under the sea. Splash around in the surf – but do so with a buddy and a lifejacket for safety. Always keep your eyes on the ocean, as she is a wild and unpredictable beauty