Modern Education
Shasta College's Joe Wyse Leads The Way…
Shasta College is an expansive place with a sprawling mission. It began just over 70 years ago on a small Eureka Way campus in Redding (now Shasta High School) with 256 students. Today, the community college covers 337 acres on the east edge of the city (additional locations in downtown Redding, Burney, Weaverville and Red Bluff ) and serves some 14,000 students. Shasta College offers certificates or degrees in 119 programs – art, music, math, nursing, welding, landscaping, fire technology, hospitality, horticulture, history and more.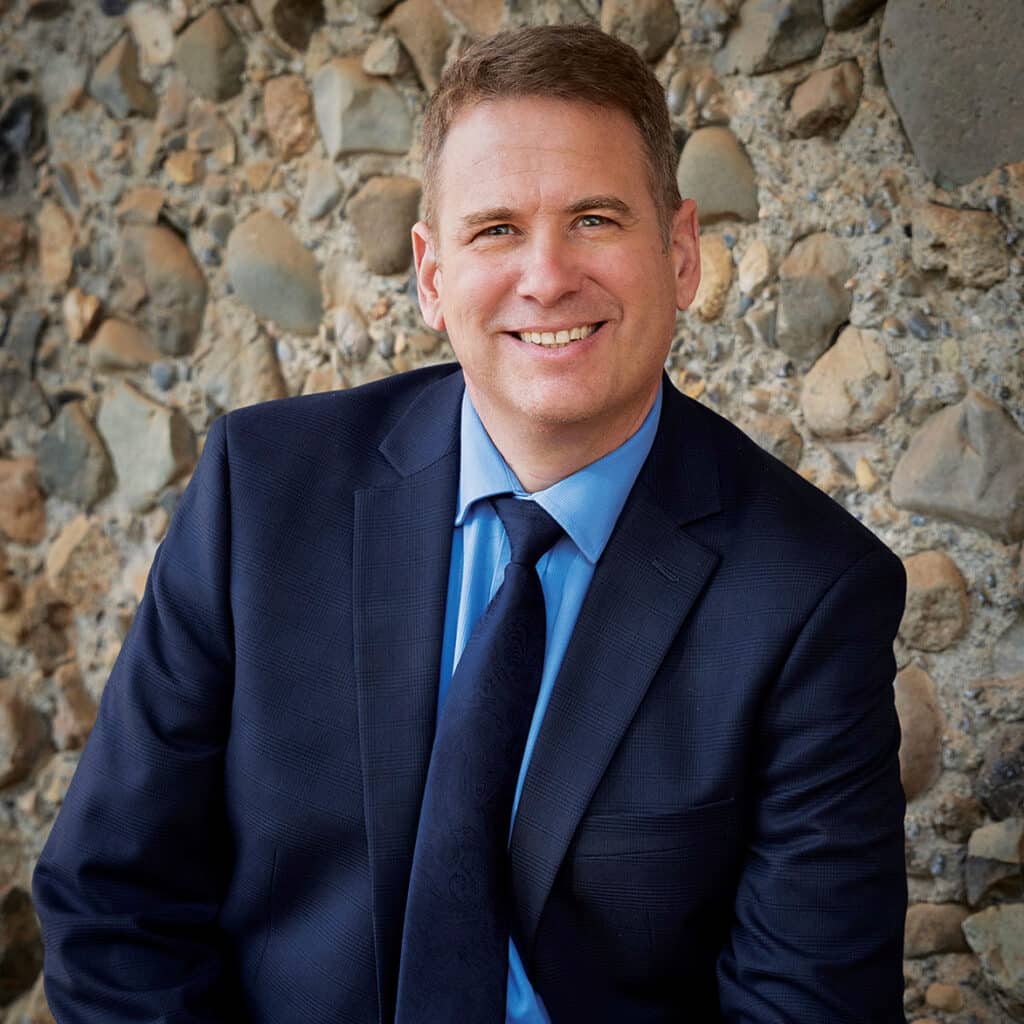 "A BIG PART OF MY JOB IS TO JUST FIND REALLY GREAT PEOPLE TO LEAD THE VARIOUS AREAS OF OUR COLLEGE," HE SAYS. THE LEADERSHIP TEAM UNDERSTANDS THE COLLEGE'S MISSION AND IS MADE UP OF GO-GETTERS AND PROBLEM-SOLVERS."

Joe Wyse
Full-time students, full-time workers, high schoolers, career-changers and retirees make up the classroom mix. The college also connects to the community by way of plays, lectures, athletic competitions, concerts and other events. It works with schools, businesses, foundations and agencies in the region on community-strengthening projects. And in times of trouble, Shasta College steps up. It's been an evacuation site during the Carr Fire, cooling center during public safety power shut-offs and a location for COVID-19 testing and vaccinations.
"It's satisfying to be a place the community can rely on," says Joe Wyse, superintendent/president of the Shasta-Tehama-Trinity Joint Community College District.
Wyse has led Shasta College since 2011. Before becoming president, he was vice president of administrative services. He has an educational doctorate in organizational leadership from Pepperdine University, a master's degree with an emphasis in the New Testament from Trinity International University and a bachelor's degree in physics from Kenyon College.
Shasta College strives to be forward-thinking, Wyse says. "We want to be a model community college where others are hearing about what we are doing."
Proof of that push is state recognition in the form of three Innovation in Higher Education honors: a $5 million award in 2015 for Shasta College's high school dual enrollment efforts, where students earn college credits on high school campuses; $2 million in 2017 for programs helping working adults complete associate degrees; and $1.5 million in 2018 for STEP-UP, a second-chance, trade-training program helping those who have dealt with drug addiction or been incarcerated.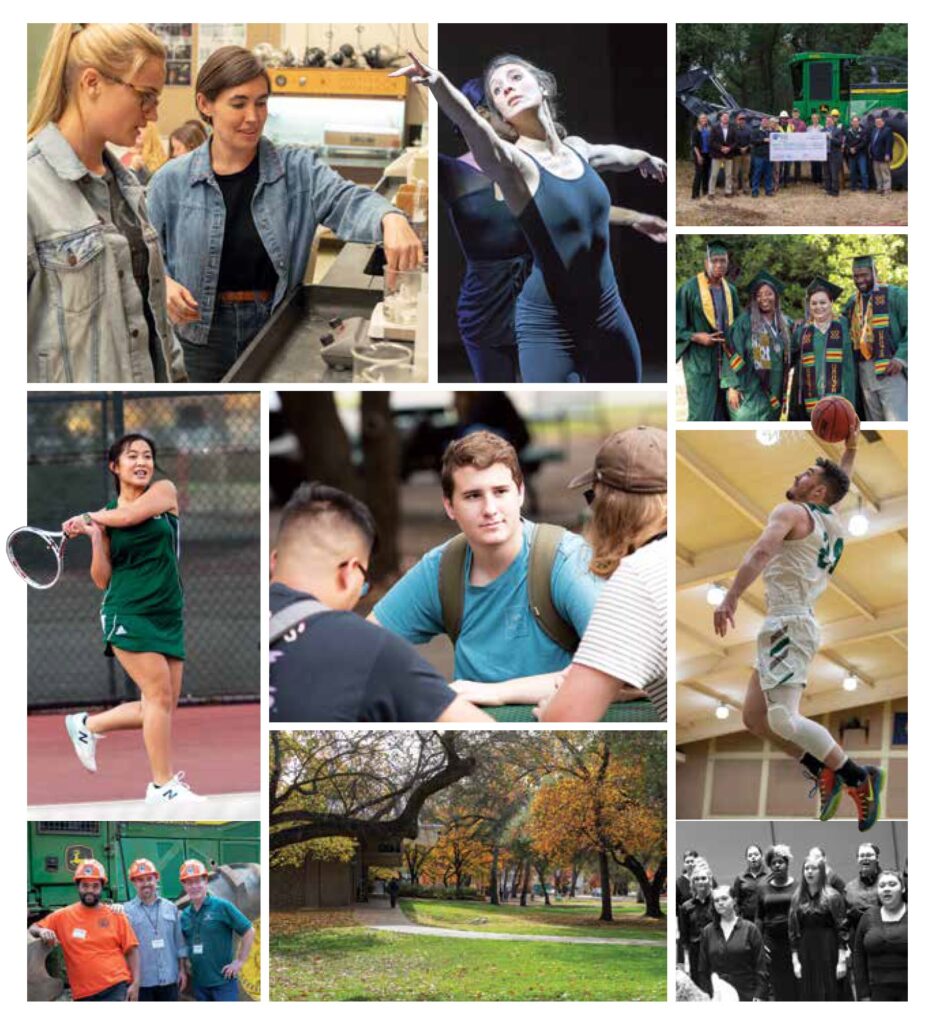 Additional points of pride:
Shasta College was one of 15 California community colleges selected to pilot bachelor's degree programs. It offers a bachelor's degree in health information management.
The college was the first educational institution in the state to be issued a commercial timber operators' license for a unique logging operations program where students work with industry partners and learn in the field.
The college's popular welding program is accredited as a testing site by the American Welding Society, one of only three colleges in California with the accreditation.
The college is part of a national initiative, Degrees When Due, helping to get degrees into the hands of students who have completed some college but not yet attained a degree.
The Non-Traditional Employment for Women event, which brings high school girls to campus to learn about firefighting, heavy equipment operations, automotive repair and additional careers often not considered by women, has prompted other community colleges to launch similar events.
North State Together, a five-county collaborative staffed by Shasta College administrators, earned the designation of Lumina Talent Hub for its efforts to expand learning opportunities. It is among 26 Lumina Foundation talent hubs across the country, and one of the few representing a rural region.
Shasta College's innovation is the result of administrators and faculty who look for opportunities to support students, Wyse says. "I like to give the credit to the people doing the hard work," he says. His leadership philosophy is to foster a climate that encourages ideas. "Let's try it. If it doesn't work, let's learn from it. That's how I try to lead my team."
Each day as college president is different – something Wyse likes about his role. "A big part of my job is to just find really great people to lead the various areas of our college," he says. The leadership team understands the college's mission and is made up of go-getters and problem-solvers, he says.
There's never a shortage of challenges to grapple with in education. Coming out of the pandemic is a big one. Most Shasta College classes have been via distance learning for more than a year. Adapting was a herculean task, Wyse says, but he predicts the experience will provide valuable lessons and help the college emerge stronger.
"Learning to be an online teacher can make you a better teacher overall. You are learning different ways of presenting information and looking at things in new ways," he says.
Evaluating such situations and learning from them is an important part of Shasta College's objective to continue to move forward in innovative ways. "We are striving to serve the community the best we can," Wyse says.