Wild and Scenic Film Festival
Redding Tour: Live Stream Event…
The Whole Earth and Watershed Festival and Shasta Living Streets are excited to be bringing the 2021 Wild & Scenic Film Festival – Redding Tour to you VIRTUALLY this year in celebration of the 51st anniversary of EARTH DAY! The Virtual Wild and Scenic Film Festival – Redding Tour is a natural extension of the Whole Earth and Watershed Festival and Shasta Living Street's work to inspire people to act on behalf of the environment ~ both locally and globally.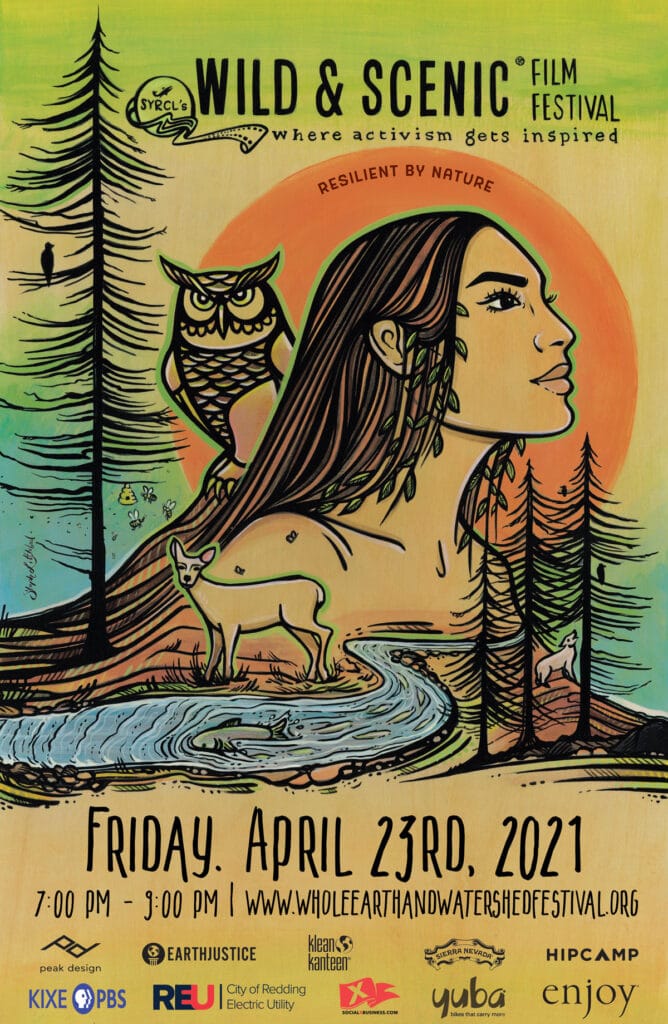 This year's Film Festival will feature 10 inspiring films, (ranging from 2 minutes to 25 minutes). The line-up includes "Born From Junk", which highlights the birth of the mountain biking movement – the perfect film for biking lovers and "Trail Town" advocates! You will also enjoy music from local singer-songwriter Jonathan Foster during the program. We hope that this year's film selections will ignite your activism and create new partnerships for the work that lies ahead!
This is a ticketed event:
Tickets may be purchased at https://www.wholeearthandwatershedfestival.org/film-fest-2021 Tickets include 5 day virtual on demand viewing (April 24 – 28th) following the main event on Friday April 23rd.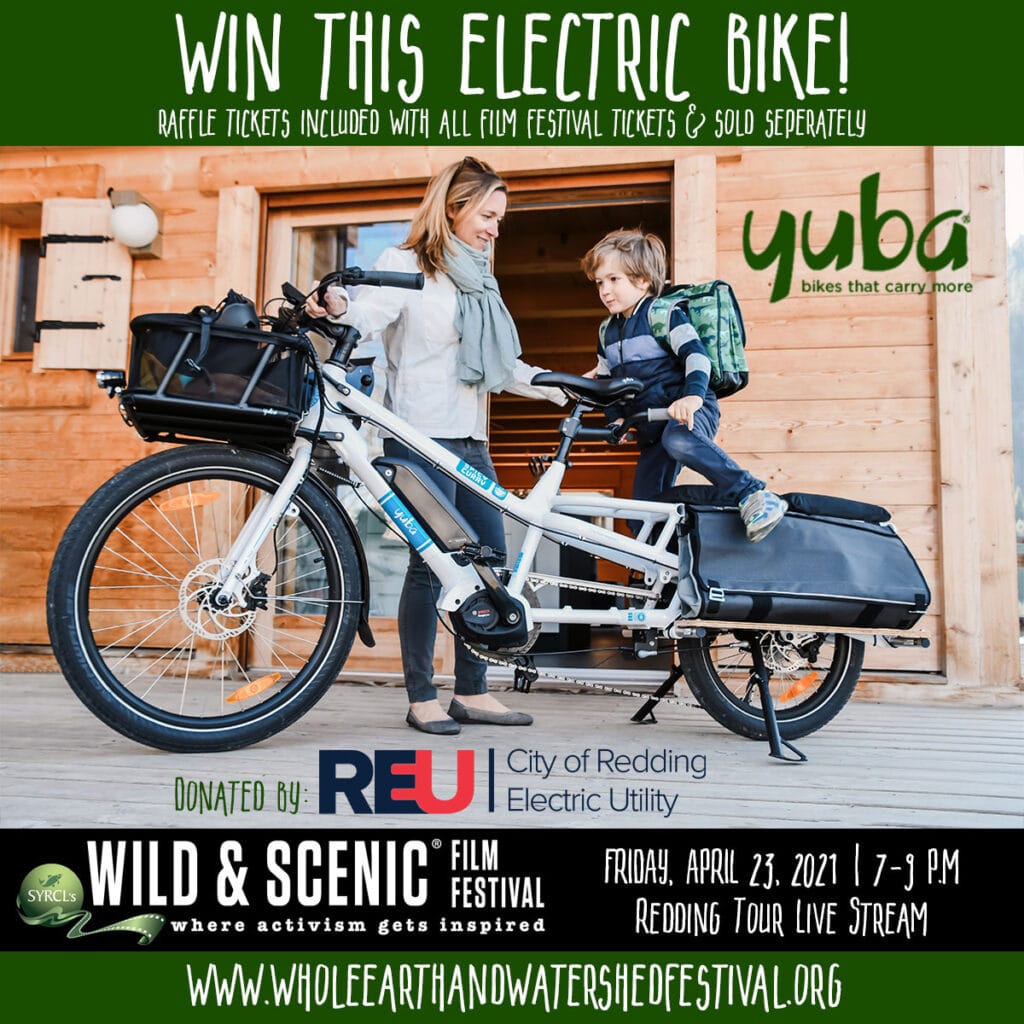 There are several ticket levels to choose from and each includes raffle ticket(s) for an Yuba Spicy Curry V2 E- Cargo Bike donated by Redding Electric Utility and Yuba Bikes! The E-Cargo Bike comes with lots of add-ons and has a retail value of $5,000. You may purchase additional raffle tickets during the Friday April 23rd evening program (and any time during the 5 day Video-on-demand). The lucky winner will be picked on Friday April 30th and notified by phone and email. Raffle prize must be picked up in person at the California Street Labs.
The Wild & Scenic Film Festival – Redding Tour is a fundraising event for the development of Community Programming at the new Shasta Bike Depot opening in late 2021. Your contributions today build programs to help everyone in our community embrace active living and adopt a car-lite lifestyle. Together we can build a healthier, happier community and accelerate the transition to a low-carbon world!
WILD & SCENIC FILM FESTIVAL: REDDING TOUR LIVE STREAM EVENT
Friday April 23, 2021 | 7:00 PM – 9:00 PM
"Virtual Lobby" Opens at 6:30 PM
Tickets & Info: https://www.wholeearthandwatershedfestival.org/film-fest-2021