Mom's The Word
Make Mom's Day Fundraiser Supports KIXE and Shasta Library Foundation…
Redding public television station KIXE and the Shasta Library Foundation are cooking up a special meal to make this Mother's Day extra special.
Actually, supporters of the two nonprofits will be doing the cooking with plenty of help, encouragement and entertainment along the way.
The "Make Mom's Day" fundraiser is the brainchild of Tara Faires and Bethany Rau, the creative auction coordinators and special event planners who recently joined KIXE's staff. The two were looking for a fun and interactive way to celebrate Mother's Day. Their idea: sell meal kits and have at-home cooks follow along as a popular chef shows them how to prepare and serve a three-course meal for four.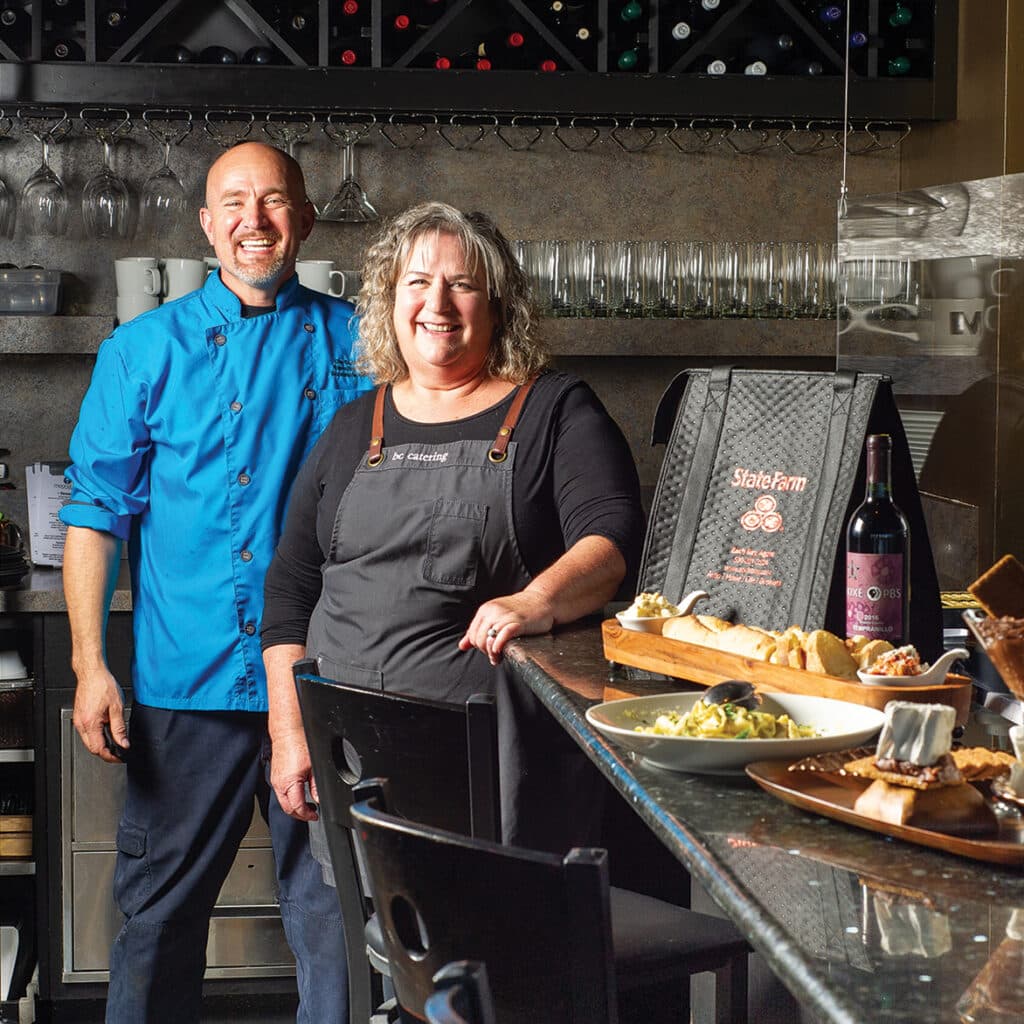 Che Stedman, the owner and chef at Moonstone Bistro, jumped at the chance to participate. "When Bethany and Tara came to me and said they were looking to do a live video in real time of how to prepare a Mother's Day dinner for a mom, or anyone, I really liked the idea – especially with a lot of people buying food baskets," Stedman says. "It comes with a recipe card and if you're good at cooking, and know how to follow a recipe, you'll probably do well. But what if you're not? It would be really cool if you could get a box and then a video in real time that you could follow along with."
Stedman will guide viewers through a meal of chicken (or vegetable) alfredo, including pasta made from scratch, "in actual real time, from start to full completion, including washing the dishes and presenting it."
The Shasta Library Foundation starts the meal off with a flair with Barb Cervantes' bruschetta on a hearty baguette with gourmet garlic butter. Cervantes, a former Redding School of the Arts culinary arts instructor who now operates her own catering company, also is furnishing a build-your-own s'mores kit with homemade marshmallows, graham crackers and chocolate ganache.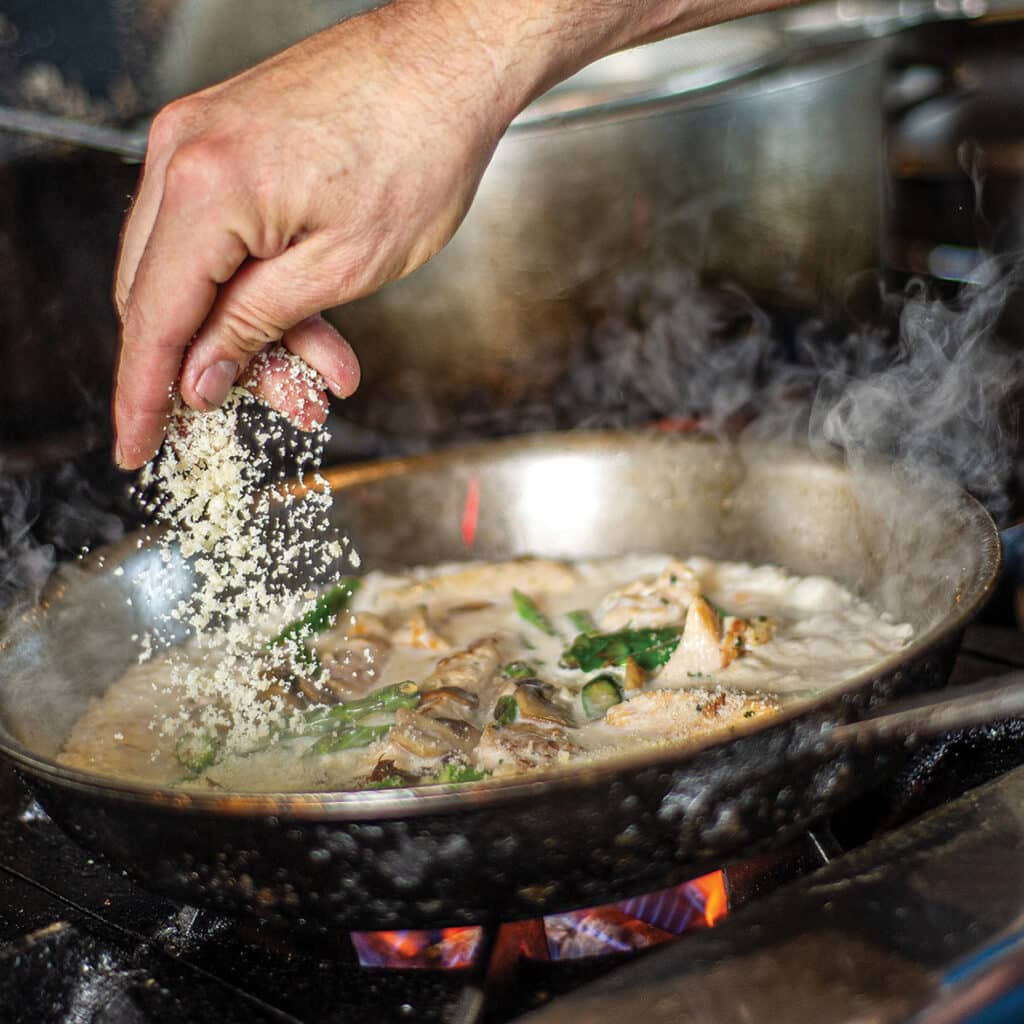 "I think it's fun that it involves a lot of local people in the area and helps local nonprofits," Cervantes says. "It's something that's pretty exciting to be a part of."
Ericka Jones, president of the Shasta Library Foundation's board, will join Cervantes in KIXE's very first cooking show with a 10-minute segment on assembling the bruschetta appetizer and the s'mores. "Our partnership with KIXE is a beautiful opportunity that came out of necessity," Jones says. "These are two nonprofits working together on a unified front to achieve the same goal. By working together, we can provide a better, more upscale experience and allow people to support two worthy nonprofits."
Dave Cox, KIXE's general manager, credits Faires and Rau with designing "a very creative and very responsible" event, especially in light of the COVID-19 restrictions. "We can fund-raise, provide a fun event and keep everybody safe at the same time," Cox says. "We hope it puts a smile on mothers' faces. We encourage everybody to watch Che's show and have some fun."
In addition to helping the station serve its vast 10-county market with a variety of programming, the "Make Mom's Day" fundraiser "is an opportunity for people in the community to get engaged and that's what KIXE is all about. Any chance we get to collaborate, we're going to take it," Cox says.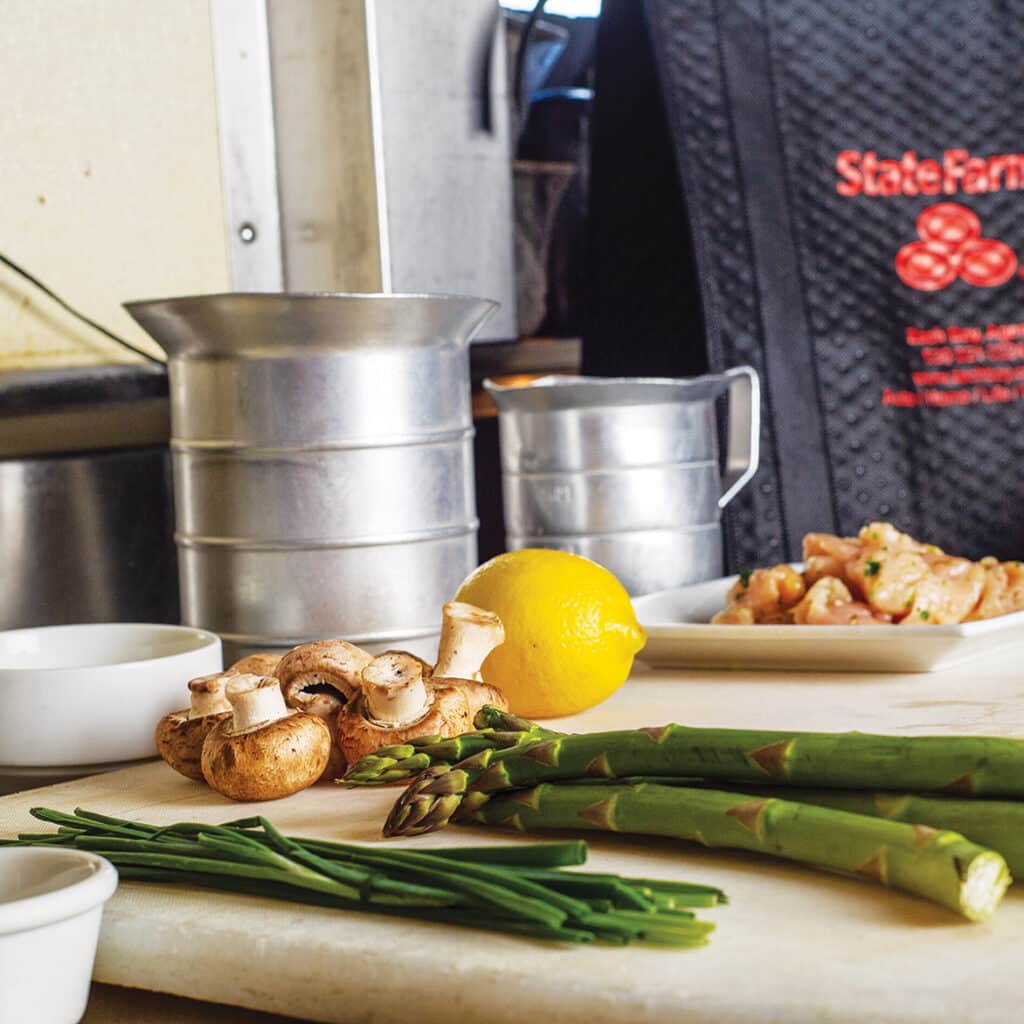 Churn Creek Cellars is also pitching in for Mom by offering a custom-labeled bottle of Tempranillo for an additional $15. Many of the meal's ingredients were donated or offered at cost, thanks to the efforts of Mike Dolan, a retired food service sales rep with a boatload of contacts. Official sponsors include BC Catering, State Farm agent Zach Bay, Sizzle's Kitchen, Pages Copy Center and Barr & Mudford.
"It's a really good pairing, it really is," says Stedman. "It's local people helping local people."
Meal kits, at $135 each, are available for purchase through April 30 by visiting www.makemomsday.givesmart.com

Meals can be picked up at Sizzle's Kitchen, 1670 Market St. Suite 270 (inside the Atrium) from 4 to 6 pm May 7 and 10 am to 1 pm May 8. Curbside delivery in Redding is available ( for a $20 fee) by texting (530) 941-3826.

"Make Mom's Day" will air at 4 and 8 pm May 8 and again at 5 pm May 9 on Channel 9; it also will be available on YouTube and on KIXE's Facebook page.