The Beat Goes On
How Local Music Stores Are Navigating Through The Pandemic…
There are many benefits to learning how to play an instrument: It helps increase your motor skills, boosts your memory and overall cognitive functions, and simply gives you the opportunity to expand your social circle if you decide to join a band or play shows.
However, COVID-19 has thrown a wrench in how people normally live their lives. Now many families are learning/working from home, and school band and choir classes were suspended for almost a year. Fortunately, though, the Northern California community is learning how to adapt while still supporting the local arts. Music stores in Redding and Chico reported high retail sales over the holidays despite music lessons being down and product slowly trickling in.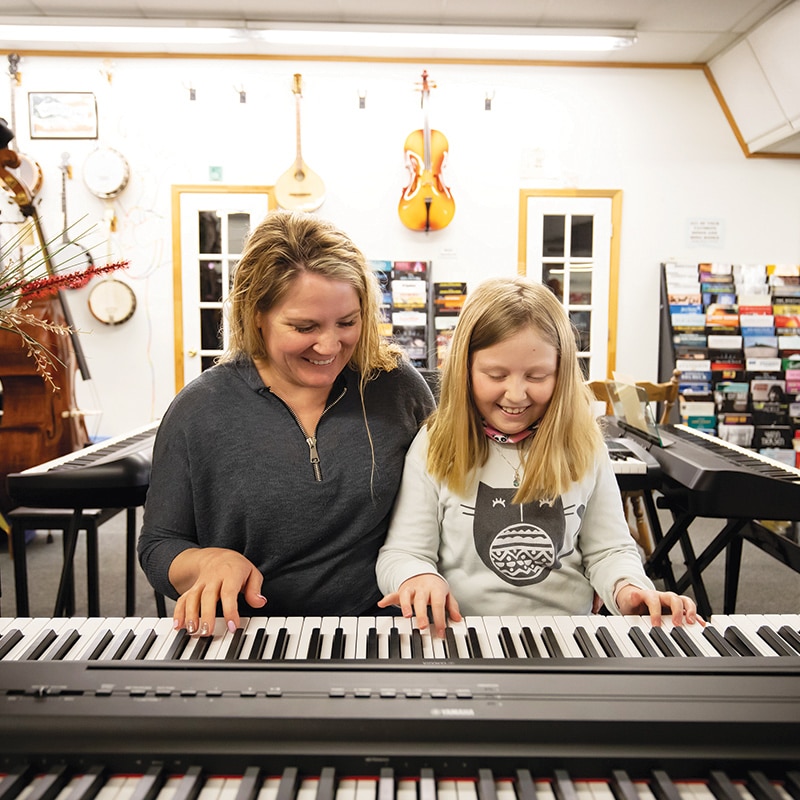 "The Christmas season was good to us; the hardest part has been keeping things in stock," Herreid Music Owner Rich Pires says, adding that many instruments he carries are manufactured overseas. A lot of his beginner guitars are backordered through June, and more people coming into the store are interested in taking lessons. (Herreid Music offers in-store guitar, bass, drums, vocals and ukulele lessons.)
Herreid Music was opened in 1962 by Pires' father-in-law Byron Herreid, and Pires took it over in 1992. He owned another Herreid Music store in Chico until 2018, but ever since he closed the Chico location, Pires says the one in Redding has been thriving. Pires believes what sets them apart from other music stores is the quality of products they sell and offering the best customer service they can.
"I think people are trying to entertain themselves at home more," Pires says about the increase in retail sales despite COVID-19. "Everybody, keep playing music – it's good for your soul," he says with a smile.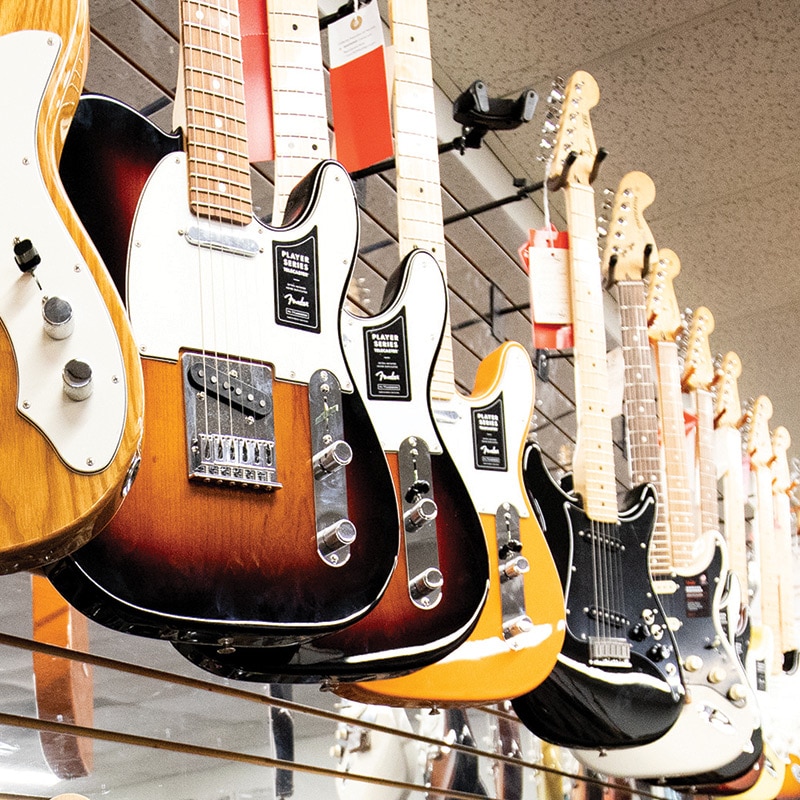 Likewise, Mike's Music & Sound in Redding has also seen a break in the supply chain due to COVID-19, but fortunately, owner Mike Smith has kept many items warehoused and he is continuing to sell off his existing inventory. Since a large part of his business is doing sound equipment installs for churches and schools, though, that is where the pandemic has created the biggest impact.
"It's been tough on overall sales; that one segment has been gone because of COVID-19 for pretty much a whole year," Smith says. The good news is that Mike's Music & Sound has also seen an increase in sales for entry-level guitars and new or different instruments since students previously into woodwinds are now picking up strings.
"Ukuleles have been selling really well since they are small, and they are easier to learn considering they only have four strings," says Smith.
He opened Mike's Music & Sound in September 1985 after he decided to get out of car sales and saw how his cousin managed his music store in Modesto (Mike's dad is also a musician). Now he's trying his best to stay afloat.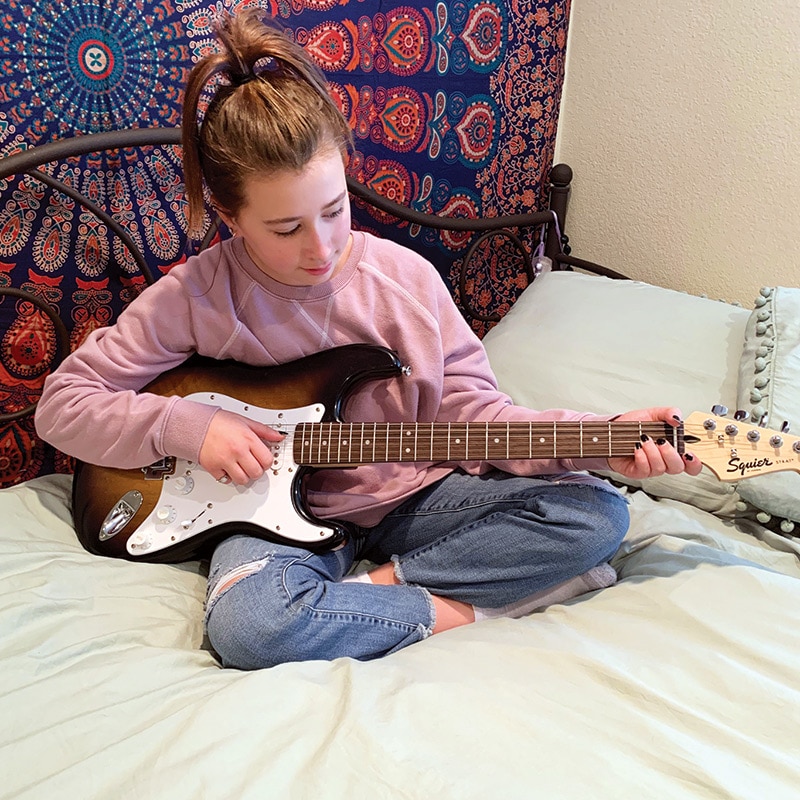 "Christmas was fine (for business). People shopped local, which helped us a lot," says Smith. His goals for this year are "to maintain what we've been doing and be able to continue."
The Music Connection, with stores in both Chico and Redding, is also chugging along but COVID-19 has presented its challenges. "They're both doing great. We had an awesome December. One of the best I've ever had, actually," says owner Sally MacMillan, who has worked in the Chico location since she was 18. "Retail is up, but we do a lot of business with schools, and that's down. In Chico we would have 400 students a week taking lessons and now we have maybe half that. Since lessons and rentals correlate with education, that has hurt us the hardest."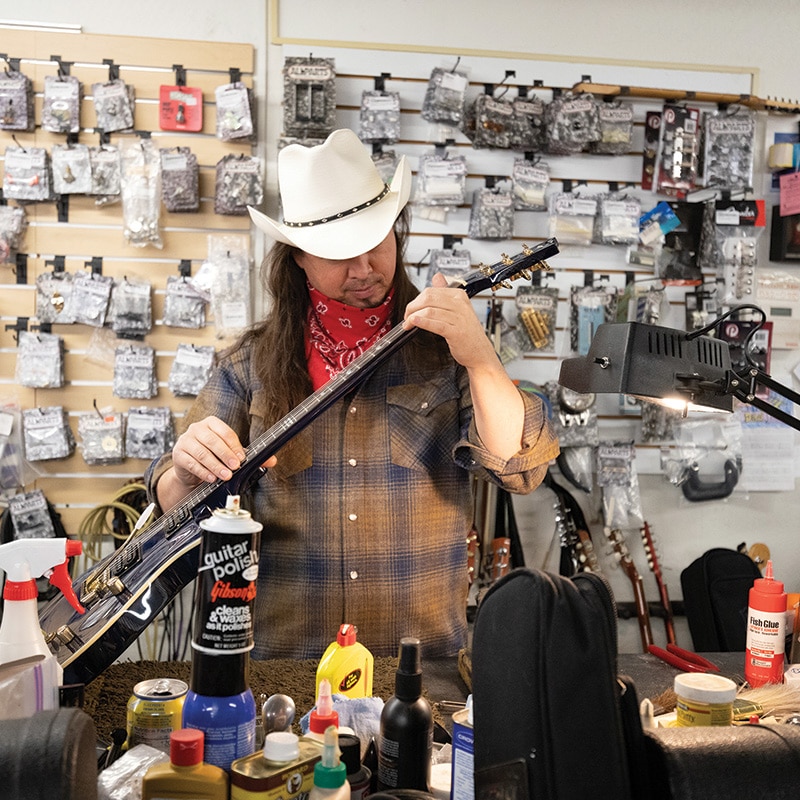 MacMillan agrees that ukuleles are a hot item for younger kids and beginner musicians right now. "They are so accessible; you don't have to struggle a long time to learn how to play a song. And they're only around 40 bucks, fun and enjoyable. We used to sell ukuleles to entire classes of fourth through sixth graders until COVID-19 closed down the schools," she adds.
MacMillan sees a bright side of people picking up more COVID-friendly instruments like mandolins, banjos, and electric guitars. "It's fun for me to see kids cranking up an amplifier again and playing electric guitar," she says. And while it's challenging to raise three kids who are distance learning while trying to manage her business, MacMillan sees music as a saving grace for more than just her business.
"When things get tough, I think music is helpful to people. It's good for your heart and mind. People have more time now and they need it so much."