All This Time
The Art Of Community With Red Bluff Vesper Lodge…
From the front, the building at 822 Main St. in Red Bluff isn't particularly spectacular, especially for a town known for its Victorian houses. It's old and nondescript, certainly not a standout on the town's main drag. Take a walk around back, however, and you'll find one of the grander and most outstanding murals in town, painted by Carl Avery of Carl Avery Studios. Spend some time inside and you'll discover a rich history of Masonry going back more than 163 years.
While the cornerstone for this building was laid in 1932 by Grand Master Robert G. Gaylord, it was a rebirth for the Vesper Lodge No. 84, which had lost a building to fire and had met in several locations around town since its inception in 1855. The upstairs lodge, still in use for member meetings, was built with an east/west orientation according to Masonic principles, and symbols of Masonry were built into the architecture. It held the first modern, private elevator in Red Bluff as well as an organ loft.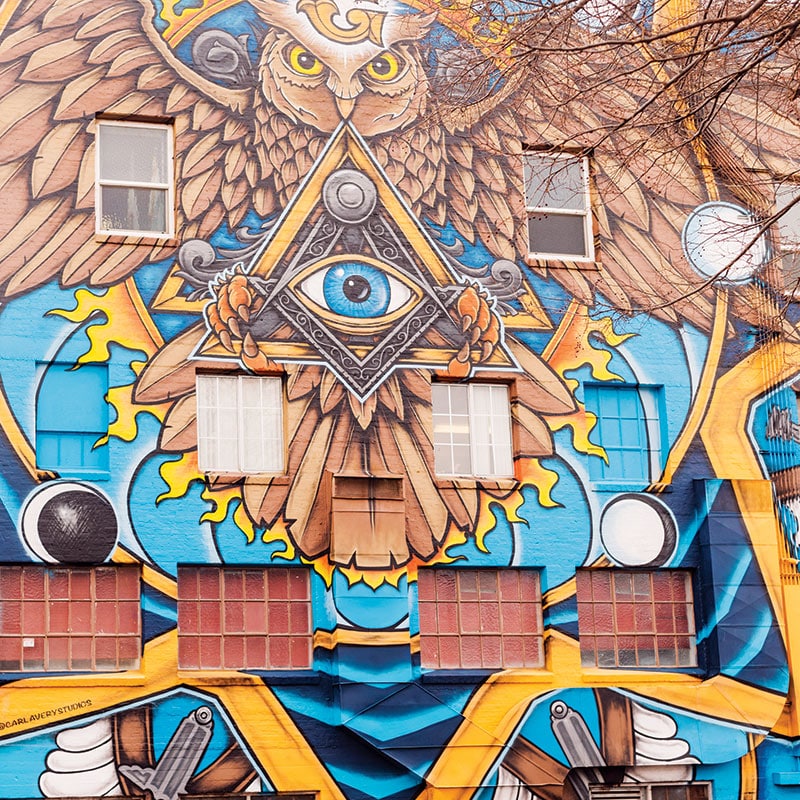 "The organ gave up the ghost," says Andrew Reiland, past Master and current secretary of Vesper Lodge No. 84. "Now we have a grand piano on the main floor. The main thing is, we ran out of people to play the organ." While the average age of a current Mason is 70, it's an organization working hard to keep up with the contemporary needs of its community. It is proud of its heritage and historic building, but it did not deem it too precious to prevent modern art from adorning its three-story-high back wall.
"We've talked about doing a mural for a long time," says Reiland, noting that Vesper members took note of art going up around their building. "The concept was to make public awareness of what we do. We've been here all this time."
All this time, Vesper Lodge No. 84 has been living its tenets of Faith, Hope and Charity. They are active in statewide initiatives such as support of public education, but have also met immediate community needs as they've come up.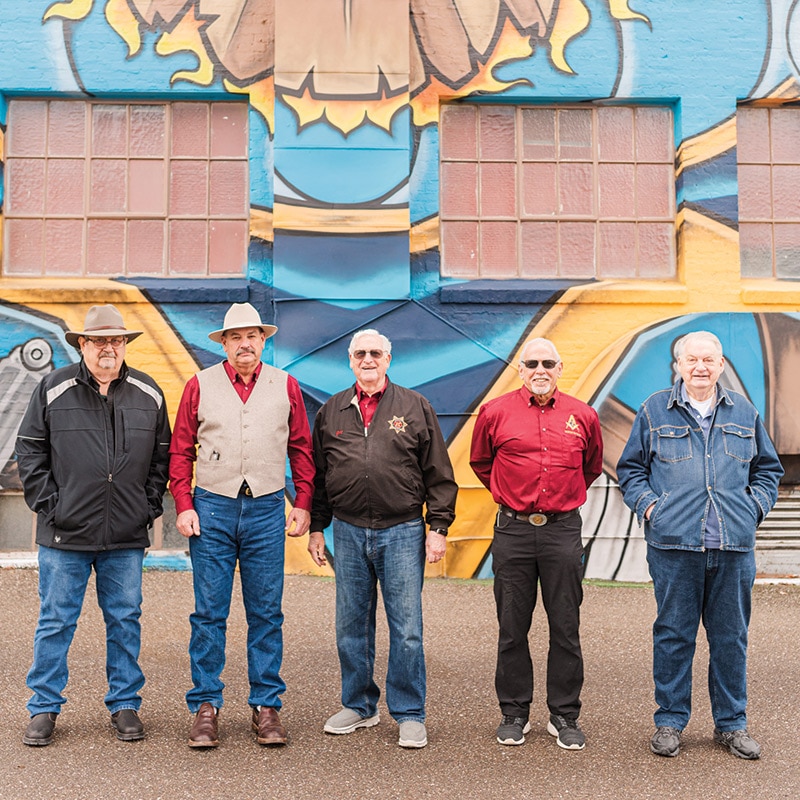 Most recently, the Lodge distributed $38,000 in grants of $1,000 each to sole proprietor businesses suffering from COVID-19-mandated shutdowns. "They were in a world of hurt because they couldn't do business," says Reiland. "They could not get unemployment or payroll grants. We look at charity as not just our members, but the community at large." A lot of support went to hair stylists in the three rounds of grants distributed. "We covered them pretty good," says Reiland.
The Lodge has also supported the Raising a Reader program and amplified efforts with activity bags when it became clear students would be learning from home. "The idea was to give these kids that aren't going back to school something that can keep them engaged," says Reiland. They also support youth development through the Tehama County Police Activities League.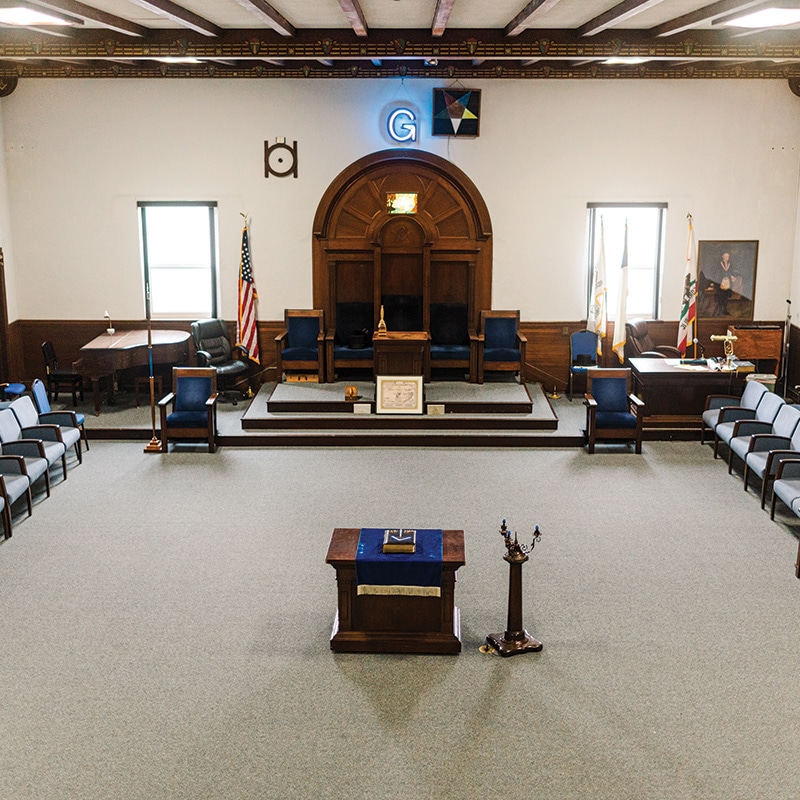 In better times, when friends can gather, large dinners are a hallmark of the lodge, which recently remodeled its kitchen to commercial qualifications and can seat around 100 people. "Seventy or eighty people at a dinner are nothing," says Reiland. "You could run a restaurant out of that kitchen." Sometimes the dinners are fundraisers, such as the time the group raised money to support a young person's livestock project when the fair was cancelled. Often the gatherings are just for the joy of getting together.
"The presence of the Masons in Tehama County goes way back," says Reiland, noting that the city itself had its streets laid out by Saschel Woods, who received the charter to start the organization in California. With such a long and proud history, the group looks to preserve its influence by not only upholding its historic building, but the community it is built to serve.
Vesper 84 Free and Accepted Masons of the Grand Lodge of California
www.vesperlodge84.org