Eric And Jodi Fogelin's Old Shasta Coffee Company
A Perfect Blend…
Last February, a couple walked down Eureka Way, in the snow, all the way from Old Shasta. "We have to open our coffee shop," they exclaimed. Snowed in at their home and unable to maneuver their cars down their steep driveway, Eric and Jodi Fogelin knew there was power at their coffee shop, which at that time had only been open for a couple of weeks, and because of the overnight "snowmageddon," there would be plenty of chilly customers to serve.
This is the kind of customer service that has kept Old Shasta Coffee Company going strong for almost a year. You could say it's in their blood. The Fogelins have worked in coffee for years, mostly in the Seattle area, Eric as a roaster and Jodi as general manager. They come from an area where coffee is truly everywhere and the Fogelins take it very seriously.
Coffee is important to them, and when they opened their café, they wanted just the right blend. They buy their coffee from The Caffè Umbria Roastery in Seattle. "We tried to go with a local roaster," says Eric, "but the trend right now is light roast, and we wanted to be different. We lean toward a fully roasted, full-bodied cup of coffee – something that stands up to milk – with a more traditional flavor. We are coffee forward."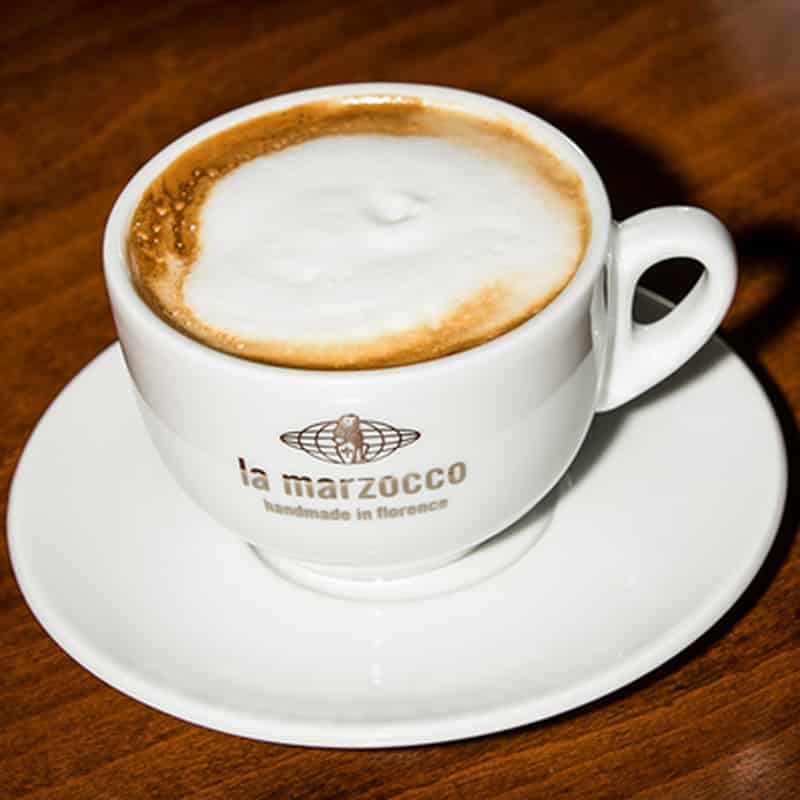 They are also customer service forward, not business forward. "The corporate office is right here," says Eric. "We're not a franchise – we're a family." Two of their employees have been with them since the beginning, and they continue to hire more.
Just 10 months ago, Old Shasta Coffee Co. was just an idea. But Jodi knew all it would take was the right space and that idea would become their new venture. They found that space next to Ace Hardware on Eureka Way.
"We have a big parking lot, we're on the right side of the street for traffic and we love having the schools nearby," Jodi says.
Eric says they wanted a café, not a drive-through. "There are good reasons for a drive-through, but we really wanted a neighborhood café. People have to make a choice to get out of their car and come in."
When they first moved in, a sandwich shop was in the same building, but since that shop closed, customers have been asking the folks at Old Shasta Coffee Co. to serve more food. They keep it simple – and local – with baked goods, salads and sandwiches. The Fogelins use local businesses such as Furnari Sausage Co., Milk House Cookies, Tantardini's European Bakery, Off the Farm Foods and Measures of Joy for all of their food items.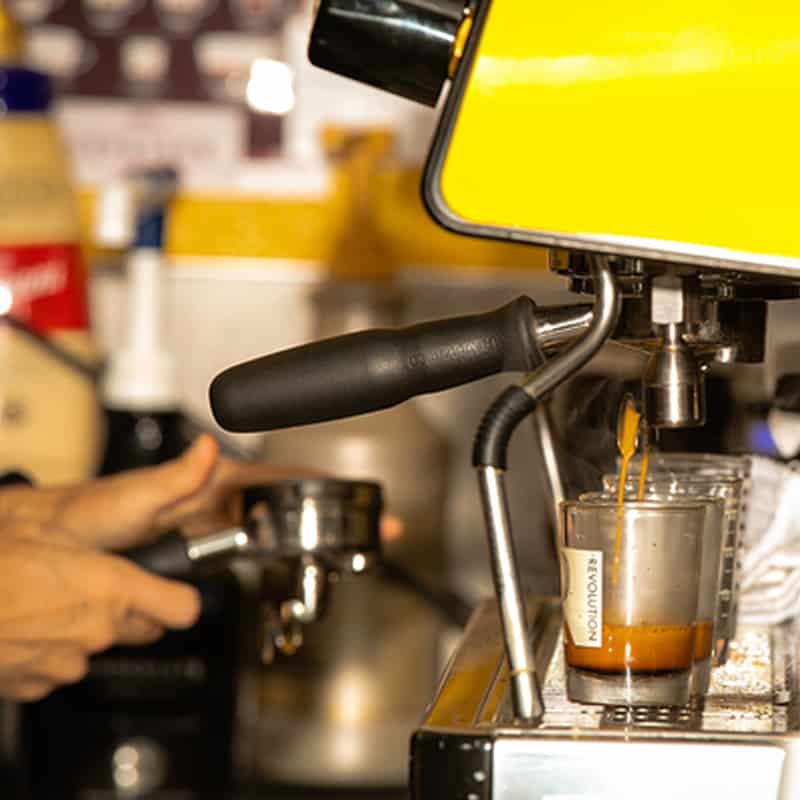 Soon, Eric and Jodi hope to start up their own roaster in Old Shasta, so the coffee would be local, as well. "We don't want to take any business away from what is already a limited area out there. It's not really a second location – it's a way to expand our coffee," Eric says.
The Fogelins have also acquired a coffee truck for events, and they have plans to start up a coffee delivery service for the people in the downtown area who may only get a 10-minute break and can't make it all the way over to the café.
"After the Carr Fire, we really saw what an amazing amount of cool people Redding has," says Eric. "And once the café opened, we saw that even more. We've met a lot more people from Old Shasta, some who have lost their homes, and so we wanted to honor the area."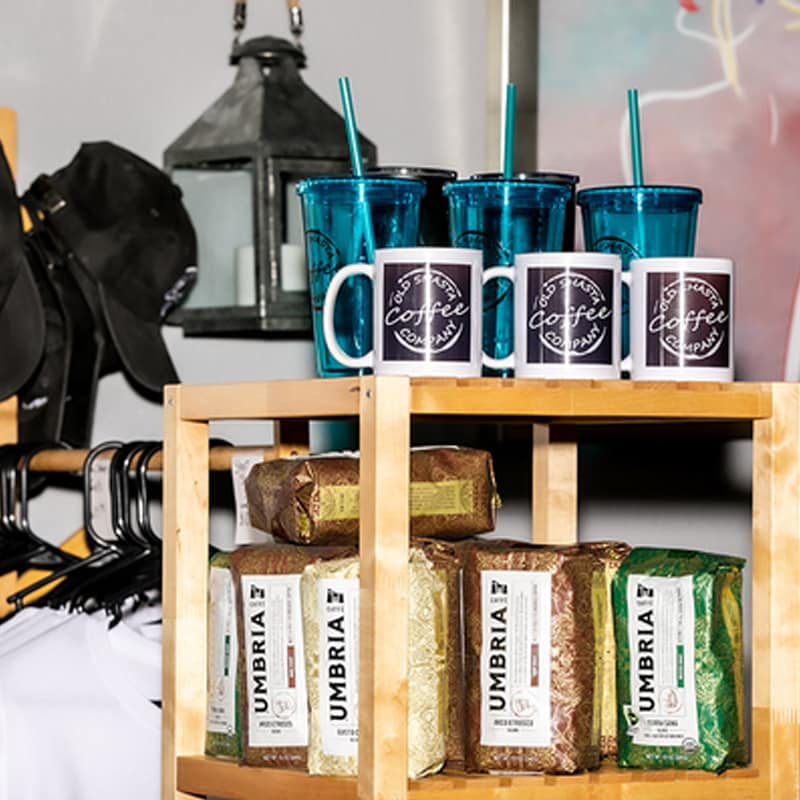 They also honor the area by displaying art from local artists, like students from University Preparatory School, and they work with the North Valley Art League. "The kids love it, and the parents love it," Jodi says.
"We like being the neighborhood café," Jodi says. "It's what we wanted to create. And the customers have told us they're so happy to have something on the west side."
"It's a fun business," Eric adds. "People come in and they're happy because they're getting their coffee. And it's just…fun."
Speaking of fun, the Fogelins are both pilots. They met on Whidbey Island, and while Eric was a commercial pilot, he was working on a plane and kept going into the coffee shop where Jodi worked. "You could say aviation and coffee brought us together," he jokes.
That sounds like the perfect blend. •
Old Shasta Coffee Company • 2275 Eureka Way, Redding
Hours: Monday-Saturday, 6 am-4 pm • Find them on Instagram