Community Crafters Of Tehama
Creating Collectively…
In Tehama County, the Do It Yourself movement has moved beyond crafting and into the world of entrepreneurship. The Community Crafters of Tehama are not only following their passions creatively, they've built markets for themselves through a series of craft shows at the Red Bluff Community Center.
"It started in 2016 when I couldn't get into a specific craft fair," says Jackie Myers, founder of the group and a wire-wrapped jewelry maker and greeting card maker. "I realized there wasn't anything in Red Bluff." She called together other crafters and retail vendors and they put together their first show. Twenty vendors got together for that first event and it went well enough to plan several more.
Not only did they find markets for their products, but community, as well. "The friendships, the relationships between the vendors has just been a wonderful experience," says Myers. "It's just been great."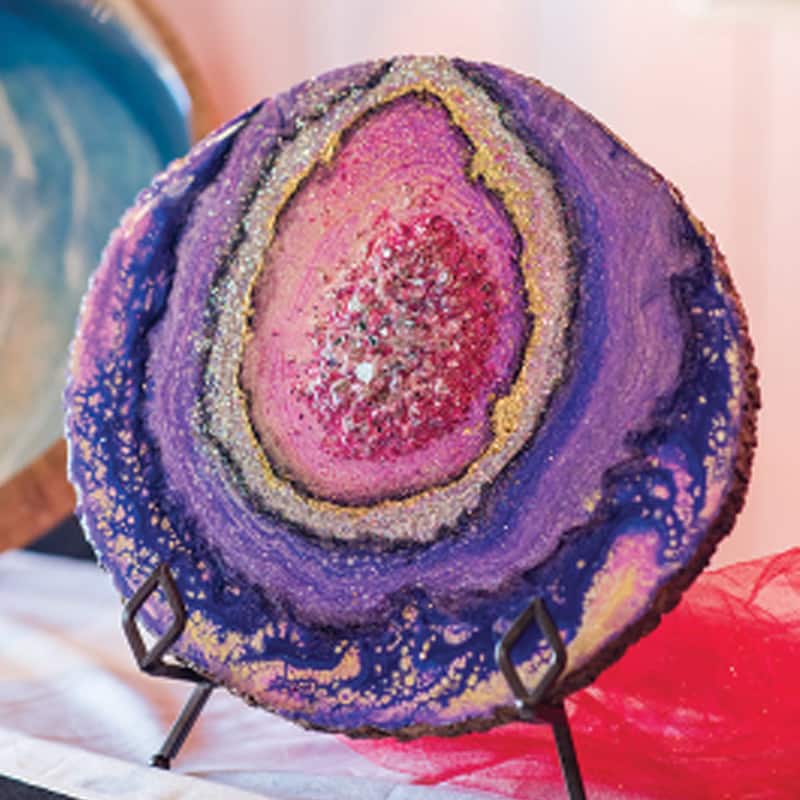 Linda Anderson of Grumpy Jim's Designs concurs. She and her husband, Jim Prang, upcycle old wood and metal. Prang fabricates anything from a picture frame to a table and Anderson paints it. "We were looking for something to do to stay occupied when we retired," says Anderson, who had shared her career with Prang selling advertising for the Yellow Pages. "We were a good team doing ad sales. I love being able to work with him, to have him around, and the fact that we can stay busy."
Through Tehama Community Crafters, the couple has added friendships and camaraderie to their undertaking. "It's great to socialize with the other crafters, to learn what their crafts are," says Anderson. "Crafters have a way about them that I don't find anywhere else. I really do love going out and being part of the community."
Tehama Community Crafters now organizes three craft shows a year, with a hallmark show coming up Nov. 23. "It's a little fun event for people in our community to do a little early Christmas shopping," says Myers. "Shopping local supports the community. It's also a place to find unique items."
"We don't limit it to just crafters," she adds, noting that local direct sales representatives for businesses such as Pampered Chef and Origami Owl will also have booths. "We all have our own style of crafting. There are the direct sales people, too. We're down-to-earth people."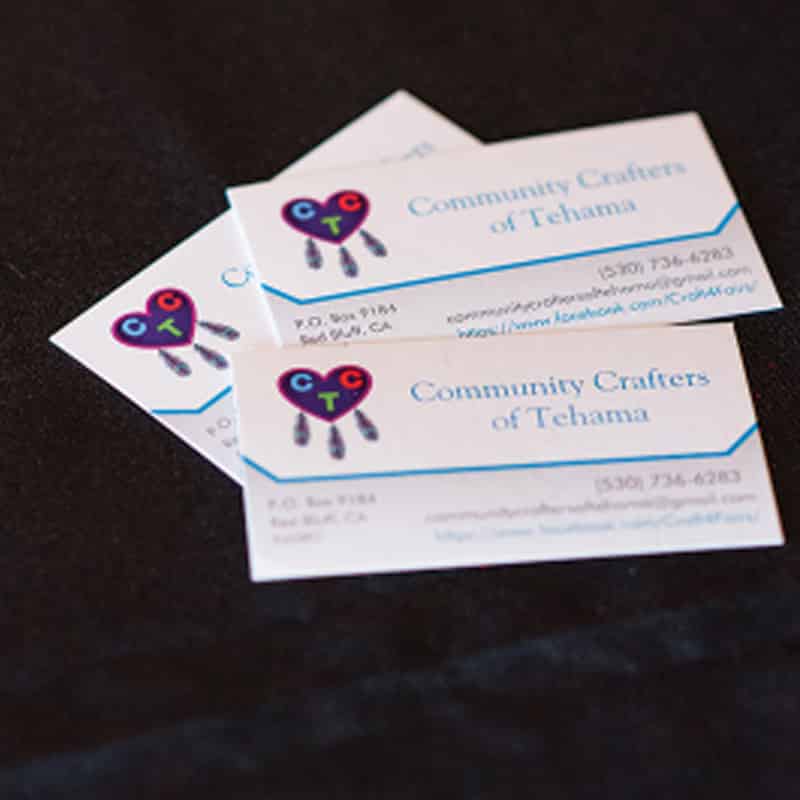 As the group has grown, so has their commitment to giving back to the community. "We've raised money for veterans, PATH (The Poor and the Homeless Tehama County Coalition), Tehama Together," says Myers. Most recently the group set up a scholarship fund. "Our vendors will donate an item to be in the silent auction." she says, looking forward to the day the first scholarships are given to local students.
"We always give back to the community, which is my favorite part," concurs Anderson. "When we donate to the silent auction it means a part of us goes out into the community. I really do love going out and being part of the community."
The November event will be extra special with holiday splendor, including Santa and Mrs. Claus, face painting for the kids and holiday treats. Anderson and Prang are excited to showcase their winter sleigh wall hangings and sets of three wooden Christmas trees for outdoor display.
"There's nothing but unusual items," says Anderson. "Unique and unusual items." •
Community Crafters of Tehama A Santa's Elves Christmas Fair
Red Bluff Community Center, Nov. 23, 10 am – 4 pm