Cheers To Fifty Years Of Live Theater And Music
Role With It…
The very first production in the new theater was Oscar Wilde's witty comedy of manners, "The Importance Of Being Earnest." That was followed by 50 years of live theater: Broadway musicals, classic and modern drama, as well as countless performances by vocal and instrumental ensembles.
The College of the Siskiyous will be celebrating the 50th anniversary of the Kenneth Ford Theater with live theater and music the weekend of Oct. 11-13. The history of the Kenneth Ford Theater is inextricably linked with an enthusiastic director and playwright named Jim Witherell. He was hired by the new community college in 1963 to teach English and journalism. Witherell had been involved in some amateur theatrical productions when he was in the Army, and had written a few plays as a student at San Jose State College. With that minimal experience and a lot of ambition, he set out to build a theater department at the college – and a new theater.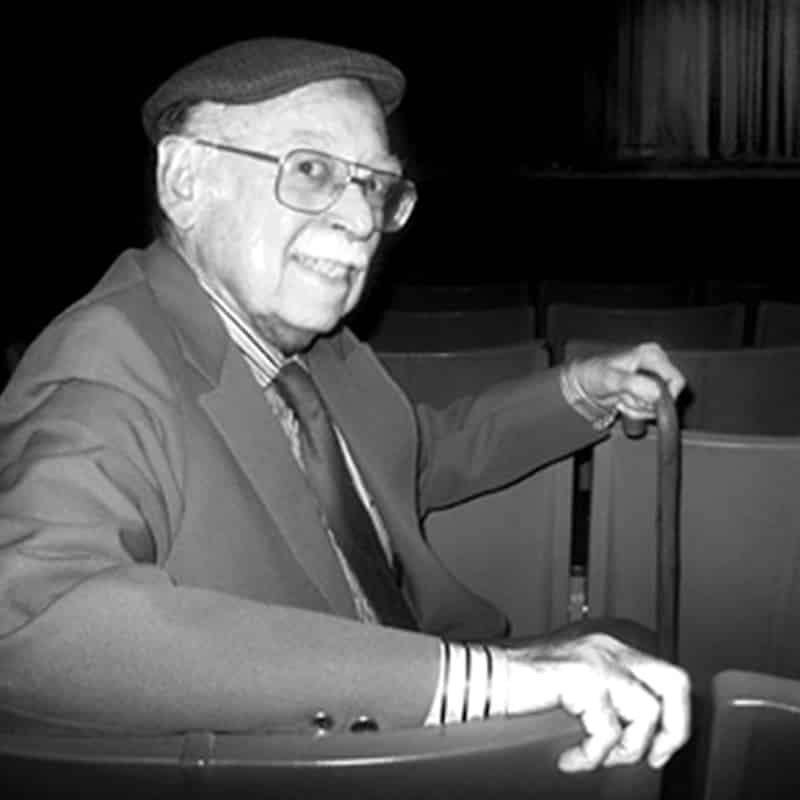 He had been at the college only two years when he came up with an ambitious proposal for a 500-seat theater. It was met with initial resistance from the COS board of directors. "Why should we spend money on a hobby to keep girls entertained until they get married?" scoffed one board member.
But Witherell persisted, and he and his allies on the faculty finally got the board's approval for a $750,000 theater complex that would include classrooms, music practice rooms, and a music library. Before the theater was completed in 1969, plays had been staged in the college gym. The music department was housed in a janitorial building near the tennis courts.
Witherell would direct plays there for nearly 30 years. Some of his most popular productions in the early years were musicals, including "Godspell" and "Fiddler On The Roof." Witherell himself took a turn onstage in a production of "Arsenic and Old Lace," playing an eccentric character who thinks he's Teddy Roosevelt.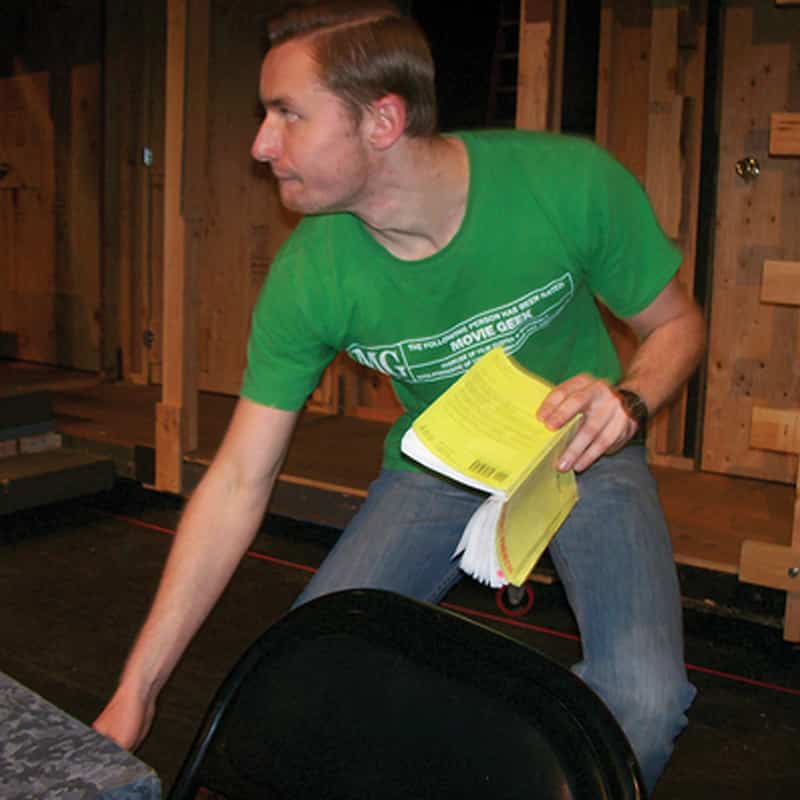 From the outset, Witherell took an inclusive, ensemble approach to his plays. His productions were based on teamwork, on every actor doing his or her part, not on a few "stars." With this teamwork approach he was able to convince football players that they were performers, too, and to get them – with the help of longtime choreographer Nini Finnegan – to kick up their heels in the chorus lines of "Oklahoma" and other musicals.
"He had a knack for nurturing creativity in young people," says one of his early students, Madeleine Ayres, who went on to direct her own student plays as a teacher in the Scott Valley.
The current COS theater director, Neil Carpentier-Alting, has followed in the Witherell tradition, taking an ensemble approach that encourages any student to try his or her hand at acting. Carpentier-Alting has also taken the theater department in some new directions, not only bringing in the latest Broadway productions ("Rent" and "Urinetown" among them) but also reaching back to the mid-18th century for a commedia dell'arte presentation of "The Servant of Two Masters."
Parallel with the development of live theater at the college was the growth of the music department, initially led by George Mattos and Kirby Shaw. In the early days, at a small college, the two instructors scrambled to find students to participate in their programs.
"If we saw anyone walking down the hall humming, we'd put them in a practice room and see if they could sing a melody," remembers
Shaw. Back in those days there was (and still is) a community choir, jazz band, and orchestra. In 1974 Shaw added a vocal jazz ensemble featuring singers and a horn and rhythm section. The ensemble not only performed at the college, but toured all over Northern California.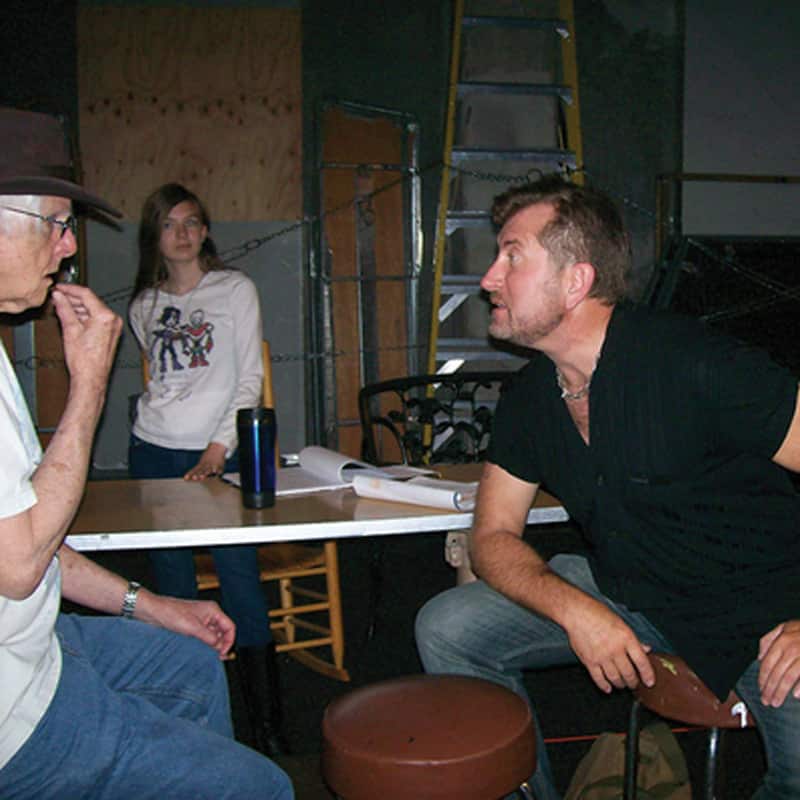 With the COS Jazz Ensemble anchoring the event, the college in 1976 began hosting a Vocal Jazz Festival, drawing high school choirs from up and down the West Coast and featuring the likes of Dizzy Gillespie and Carmen McRae as star solo performers.
The college's music department is currently in the hands of vocal instructor Ron Slabbinck and instrumental instructors David Blink and Chiharu Sai.
In the mid-1990s, after receiving a generous grant from the Ford Family Foundation to replace the theater's aging lighting control board, the theater was named in honor of the foundation's founder, Kenneth W. Ford. •
For more information on the live theater and music presentations celebrating the theater's 50th anniversary in October, call the COS public relations office at (530) 938-5373.