Renovation Resolutions
Six Tips for Home Renovation…
Home renovation can be a time of anticipation and excitement, but if you aren't prepared, it can also be quite stressful. Oftentimes renovations are a large undertaking and can be overwhelming. It's natural to feel this way, but there are a few steps you can take to limit anxiety.
To help ready yourself for a home remodel, here are a few tips to keep in mind as you tackle the next big project.
KNOW YOUR END GOAL
Understanding what you want out of the renovation can inform your budget, your timeline and even your design. For instance, are you remodeling so you can increase your home value for resale? If this is the case, you'll want to consider your neighborhood. Going for high-end design in an older neighborhood may not yield fruitful results.
Or are you upgrading your kitchen and dining area for quality family time? If you plan to stay put in your house for the long haul, you can tailor the design and layout for your own personal preferences instead of considering what will make it the most sellable.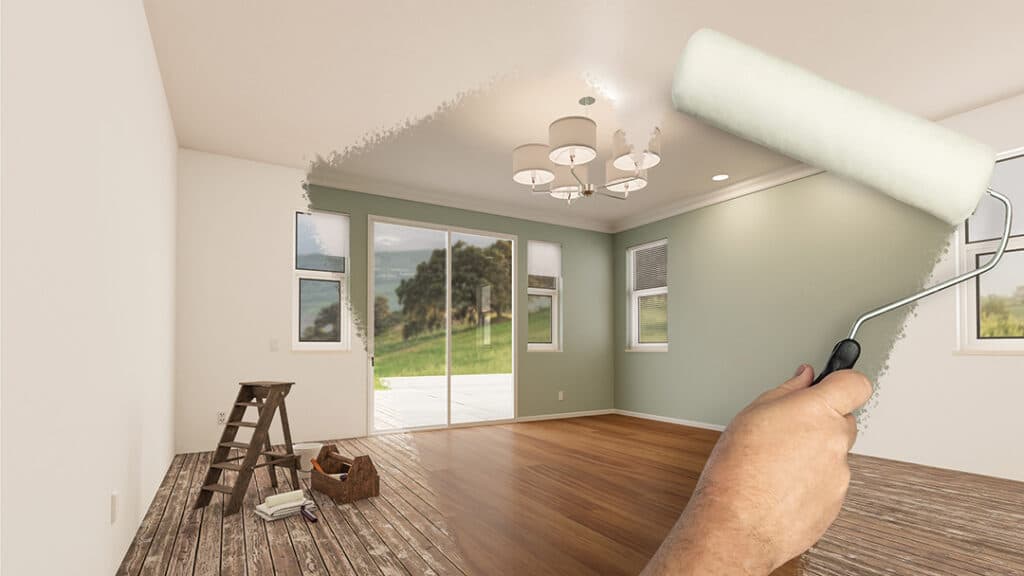 CREATE A BUDGET – AND STICK TO IT
What can you realistically afford on your new project? Nothing drives stress up quite like money complications, so make sure you adhere to the limit you set.
Don't forget about hidden costs, either. You're not just paying for materials and labor, but if you're knocking down walls and cabinets, you may be eating out more often or staying at a hotel for a couple nights. These costs can add up, and if you're aware of them, you'll be less surprised when your bill comes through.
To be on the safe side, save about 10 percent of your budget for these sneaky costs.
PLAN AHEAD AND FIGURE OUT A TIMELINE
Do you need your space to be ready by a certain date? If you're hoping to remodel your kitchen and host the next Thanksgiving gathering, you'll want to work backwards timewise and figure out your ideal start date.
Either way, when planning your projects consider delays from shipping, prep work, inspections, or permit approvals. In your timeline estimation, be sure to add a few extra days to account for any bumps in the process.
KNOW YOUR LIMITS FOR DIY
Taking on your own projects can be extremely fulfilling, and luckily, the internet has an abundance of articles, videos and resources to answer any questions you may have. But, it's important to know yourself and what you can actually take on.
Experts are experts for a reason. Consider whether removing a wall or rewiring electrical is something safely within your wheelhouse, or whether the help of a contractor will move things along more effectively. Friends, family and coworkers are all great people to ask for contractor recommendations.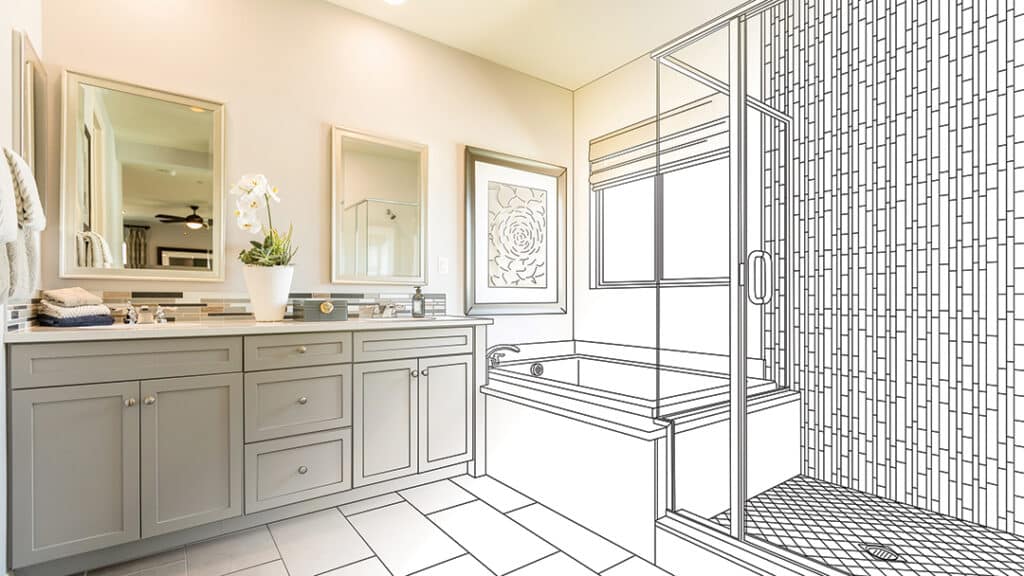 MAKE SPACE FOR YOUR RENOVATIONS
Whether you're tearing down a wall in your office or upgrading your kitchen cabinets, pack up your stuff and store it somewhere else for the time being. It'll keep your belongings safe, and create plenty of space for you or contractors to work around.
Similarly, keep a few spaces quiet, clean, and reno-free. You want to be able to relax with your family without the clutter and chaos of renovations just a few feet behind you. With a normal living room, your family can still sit in peace together.
MENTALLY PREPARE YOURSELF
Home projects can inspire joy, especially during the fun parts like picking paint and tiles and imagining how lovely your space is going to feel. That said, it's not all sunshine and rainbows. Things will go awry. Work will be delayed. If you're mentally prepared for the hurdles, you'll be ready to take the challenges as they come.
It'll be stressful at times, and that's okay. If it's a struggle, you're certainly not alone. On particularly challenging renovation days, just remember that when all is said and done, you and your family will have a marvelous space to enjoy together. •
Article Written by:
Madison Heller was born and raised in Redding, and as a result spent her summers swimming and camping all over the North State. When not writing, she enjoys baking sweets, drinking coffee and spending time outside.