A Certain Charm
Take the Drive to Lassen Steakhouse in Vina…
When Wes and Jennifer Salisbury moved to Vina in 2019 with their three daughters, they couldn't help but notice the forlorn look of the Lassen Steak House on Highway 99. It's an iconic building that has been around since 1928 and has had periods of energy as well as emptiness. After prolonged closure, it was reopened in November 2019, but then fell to the pandemic closures, never to reopen.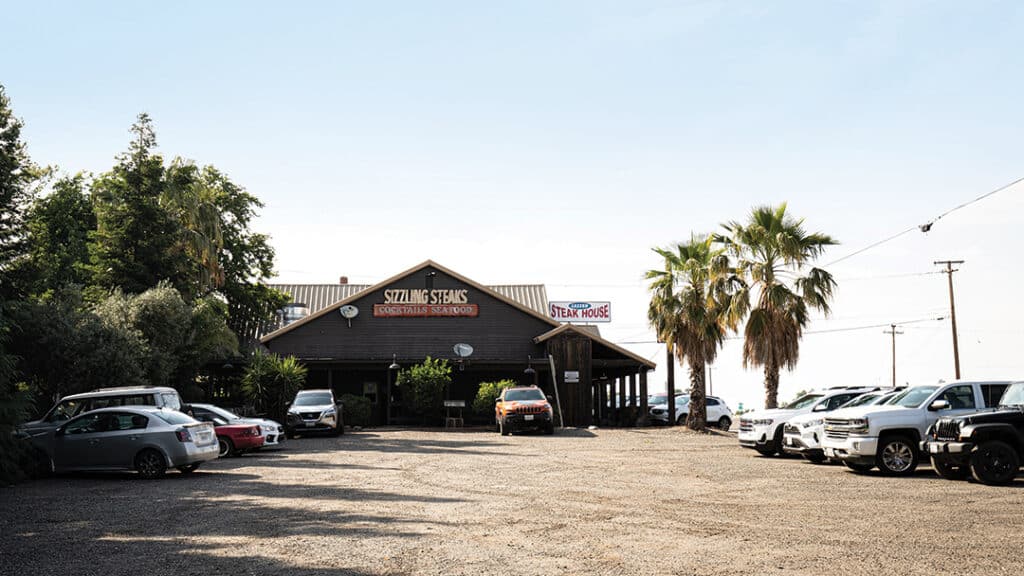 At some point, Jennifer's mother, Dr. Joni Samples, realized she could create an event center at the location. Wes decided he had enough experience in the restaurant and bar industry to bring the steakhouse back to life. Eventually the property had a significant price drop and, as Wes says, "We all came together and decided to make an offer."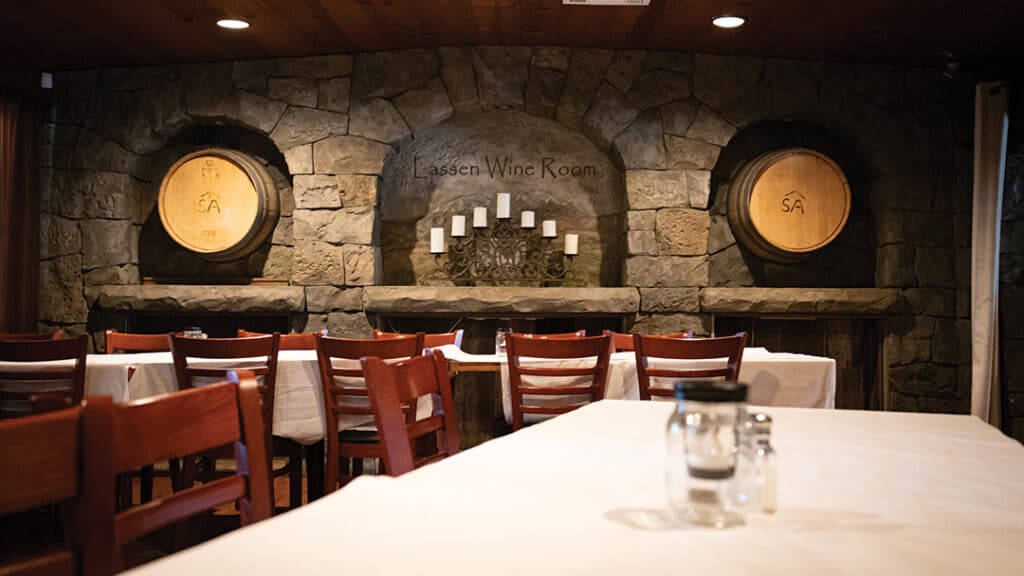 The latest incarnation of Lassen Steak House came about in January 2022 and the family is enjoying the renaissance of the beloved restaurant. "My vision was pretty simple," says Wes. "I know the place has a certain charm you shouldn't mess with. It's almost a landmark between Red Bluff and Chico. We offer quality food at an affordable price. Nothing fancy. You should be treated well and you should be able to come to our place more than once a year for a special occasion."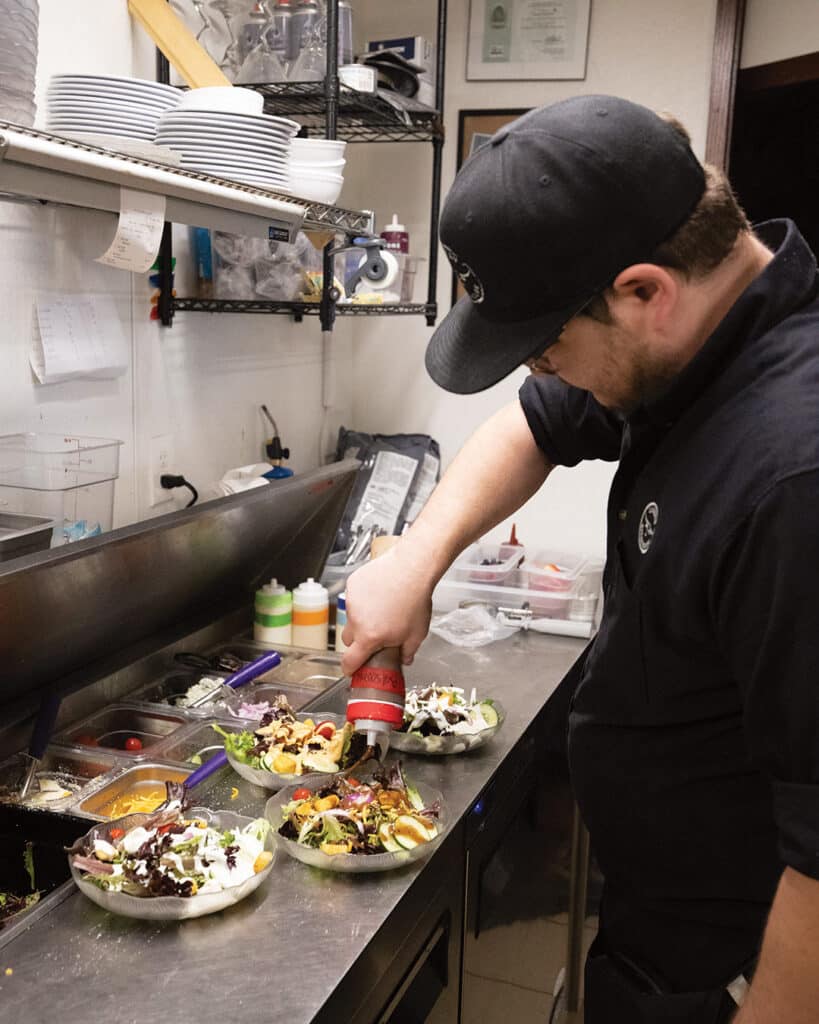 It's a combination that is working. Open Thursday through Sunday only, the restaurant is often booked and a reservation system has been implemented. "That wasn't our intention when we started, but that's what it is now," says Wes, noting that customers can easily book a table online. "Dinner is an event. We don't want to rush people, but we do need to turn those tables over." He recognizes the restaurant is a bit of a drive for most people and notes that it can be part of the experience.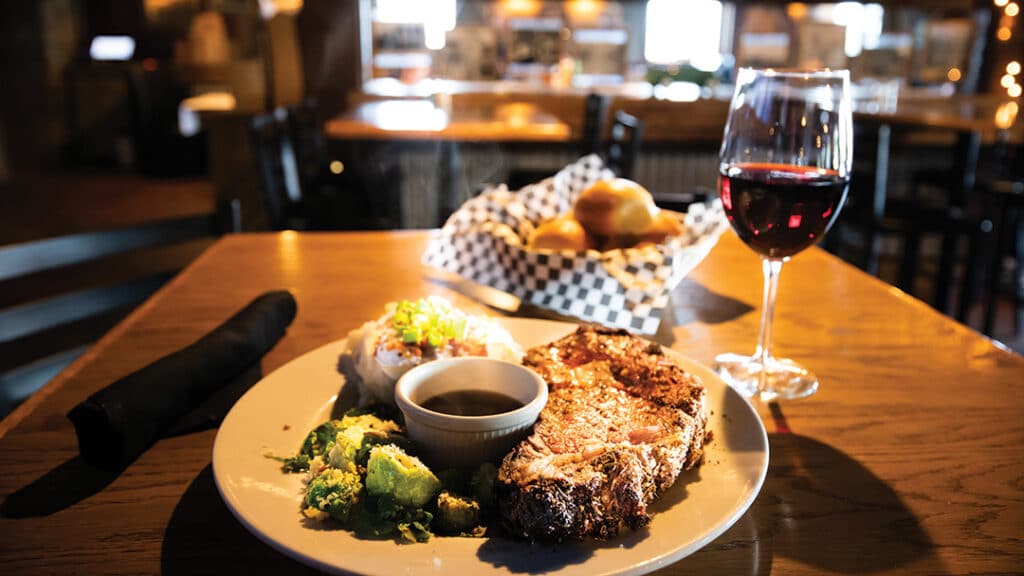 The alchemy of Lassen Steak House may have started with the family's desire to develop a team of employees who would feel invested in the restaurant. "We want people to stay," he adds, noting that they pay above industry wages and truly take an interest in the experience of their employees. "If you come to work and you want to be there, it goes a long way. Our turnover rate is super low. Each time we add someone, it's an addition, not a replacement."
Lassen Steak House maintains a small but mighty menu that puts meat front and center. "We serve three cuts of steak in different sizes and have prime rib every day," says Wes. There are 10 or 11 entrees available each day. "We want to keep the menu tight."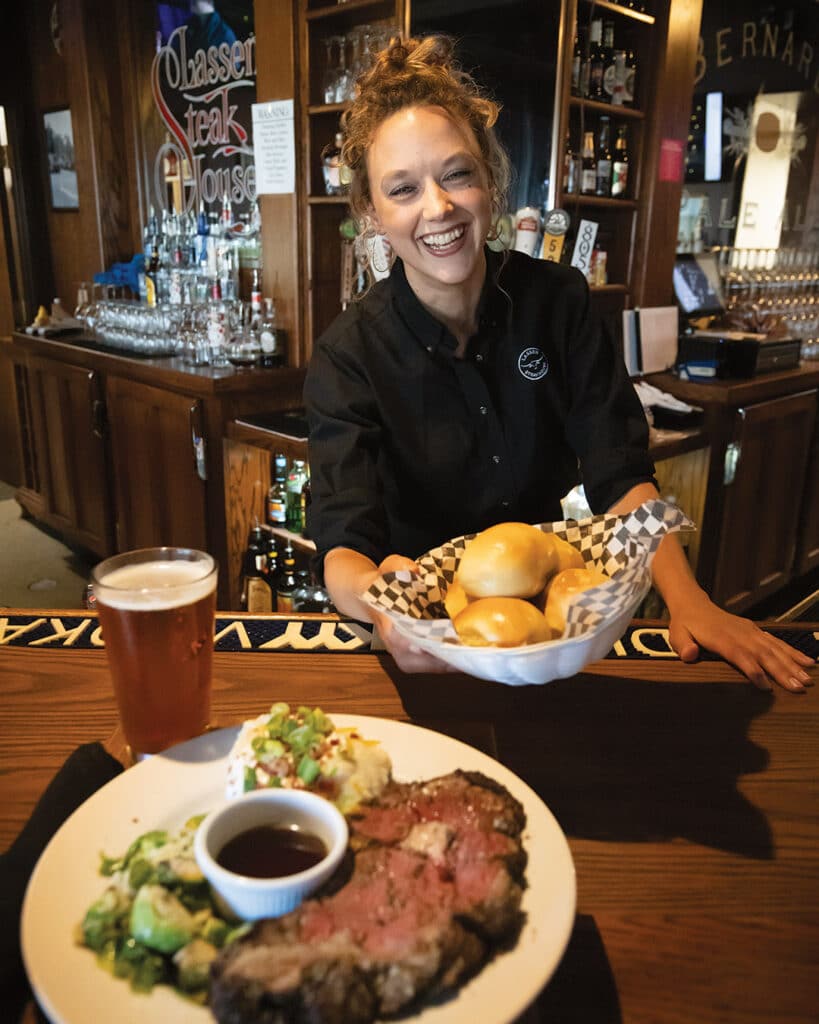 While customers won't need to scroll pages and pages of menu items, they can add variety with a wide range of toppers, such as shrimp, mushrooms, caramelized onions and much more. On Fridays, saddleback lobster tails are available to add on. The restaurant has just begun serving Tomahawk steaks on the first Thursday of each month to great fanfare. "We have a really good seafood chowder on Fridays," he adds. "We sell out every week."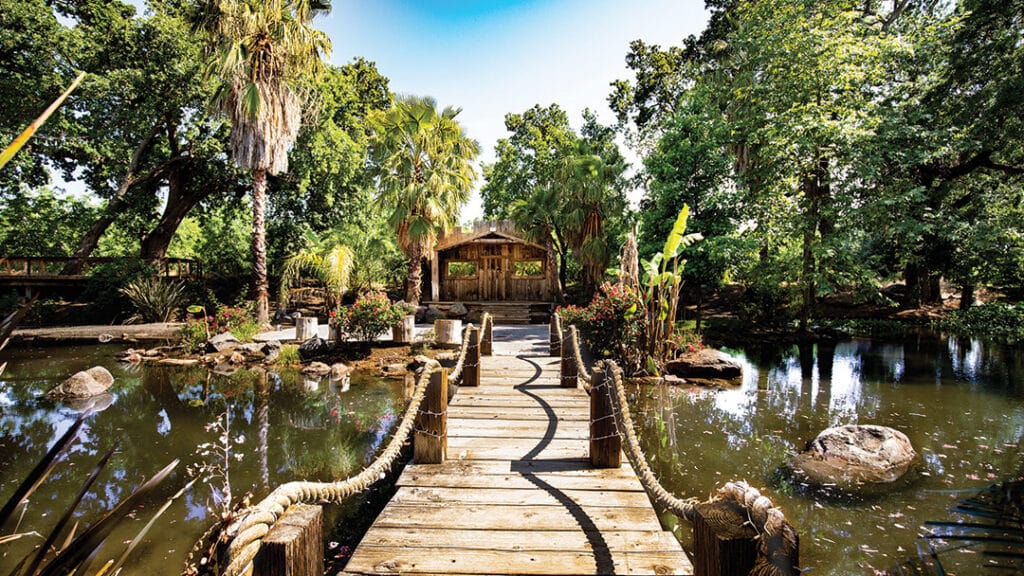 The grounds is also large enough to house an event center that hosts everything from birthdays to weddings and quinceaneras and celebrations of life. Students at Los Molinos High School even held their prom there. The event center is called Lassen Gardens and is owned by Wes's mother in law.
Before opening the steakhouse, Wes was on track to become a teacher and was contemplating how to support his family while doing a year of unpaid student teaching to get his credential. He had just completed his bachelor's degree in liberal studies from Chico State and was doing some substitute teaching at Vina School, where he still coaches a few sports. "It feels really good to say that I got my degree, to say that I'm a college graduate," he says.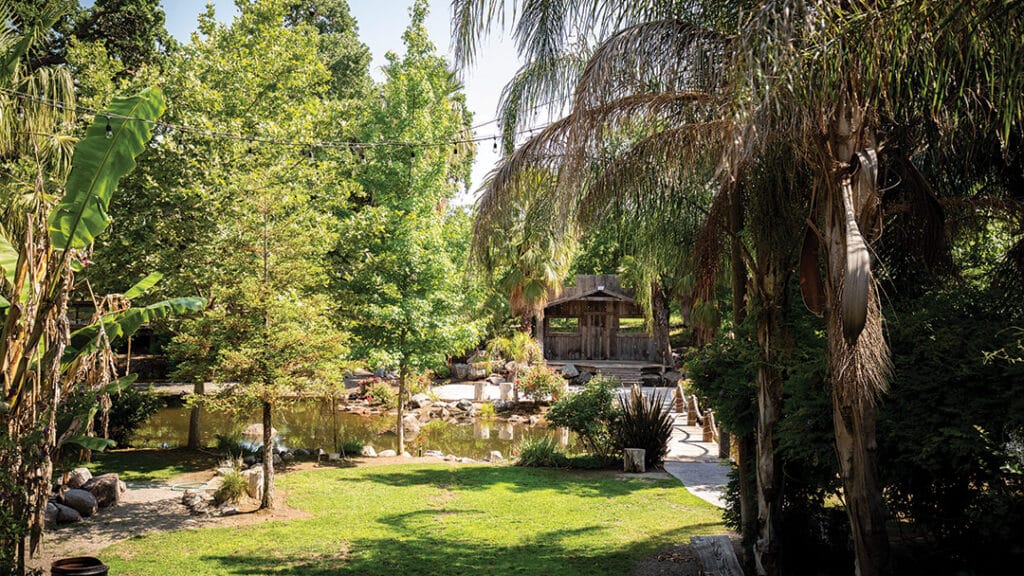 While he chose a different direction for his career, he can still impact his community by resurrecting one of its beloved gathering spaces. "People love that we're doing well," Wes says of the reception he's received since reopening Lassen Steak House. "It's truly humbling to see what we can do. We're living our dream right now and it's pretty awesome."•
Lassen Steak House
www.lassensteak.com
www.lassengardensevents.com