Making Tracks
On the Hunt with Bigfoot Daze in Willow Creek…
If you've ever visited Willow Creek in Humboldt County, you've likely picked up on all the nods to Bigfoot. Statues line the streets, and with the rugged mountain backdrop, it's not too hard to picture Bigfoot hiding out in the hills. Perhaps the most fitting ode to their Bigfoot history is the annual Bigfoot Daze: a spirited, one-of-a-kind summer event that takes place by the Trinity River.
For those who haven't heard of the event, Chamber of Commerce board member Shannon Hughes has a succinct description. "It's a day where the greater Willow Creek community and people from out of the area can come to the Bigfoot capital of the world and celebrate all things Bigfoot, all while having river fun in the mountain sun," she says, incorporating Willow Creek's motto.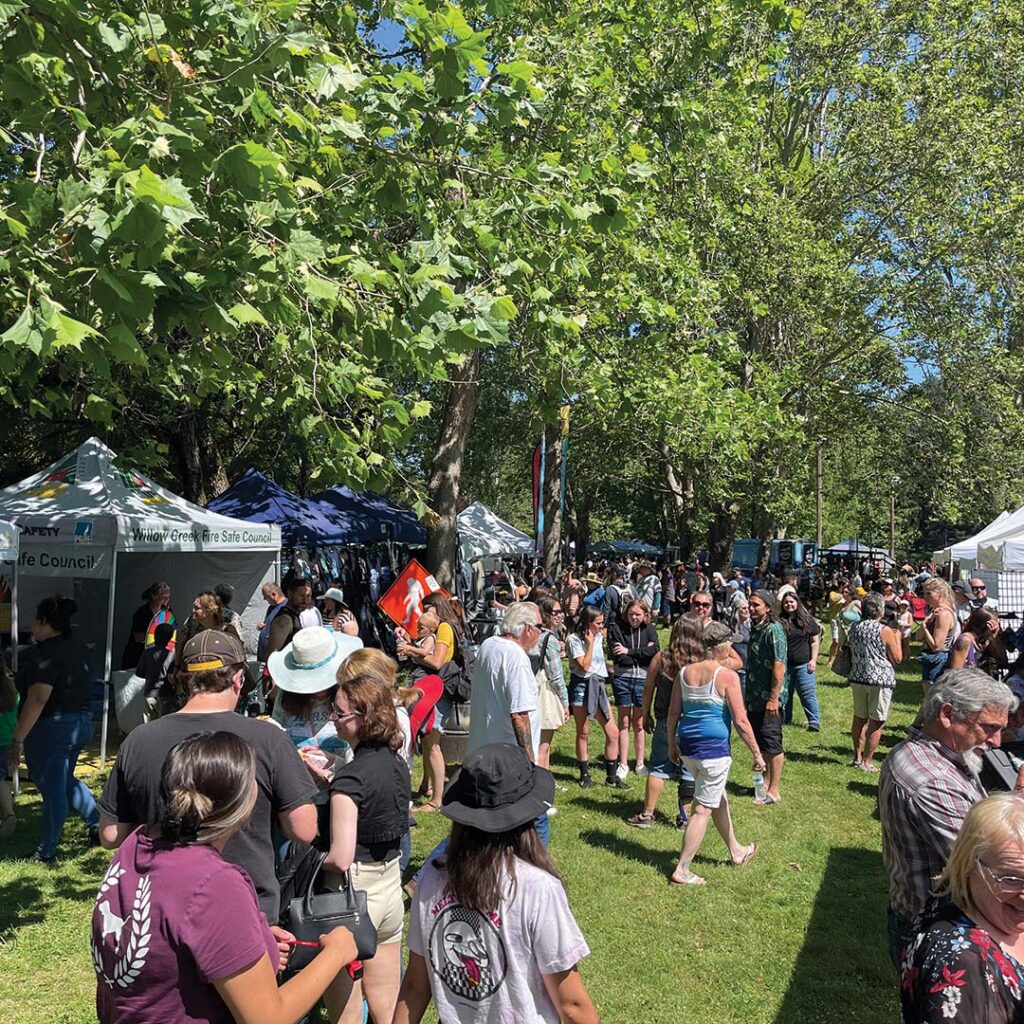 The Bigfoot Daze typically kicks off with a parade that shuts down the highway, and this year's theme is Bigfoot Around the World. Community members go all out decorating their floats, and you might see some Bigfoots scaling international monuments riding down the street.
Not everything is in line with the theme, but it's a good chance for everyone to get out and have some summer fun. The fire truck partakes in the parade, as do a slew of old, classic cars. After the parade, folks can head over to the Bigfoot Museum for pies and an ice cream social, which acts as a fundraising event for the museum. Plus, you can get an extra dose of Bigfoot lore and spirit by checking out the displays.
By noon, it's on to the scenic Veteran's Park, which offers plenty of space for vendors and is located right on the beautiful Trinity River. After a blessing from the Hoopa Tribe, the event is in full swing. From water sprinklers to competitions like Bigfoot calling and watermelon eating, there are plenty of activities for kids and adults to enjoy. There are even a few musical acts, shows by the local theater group, and tournaments for softball and horseshoes.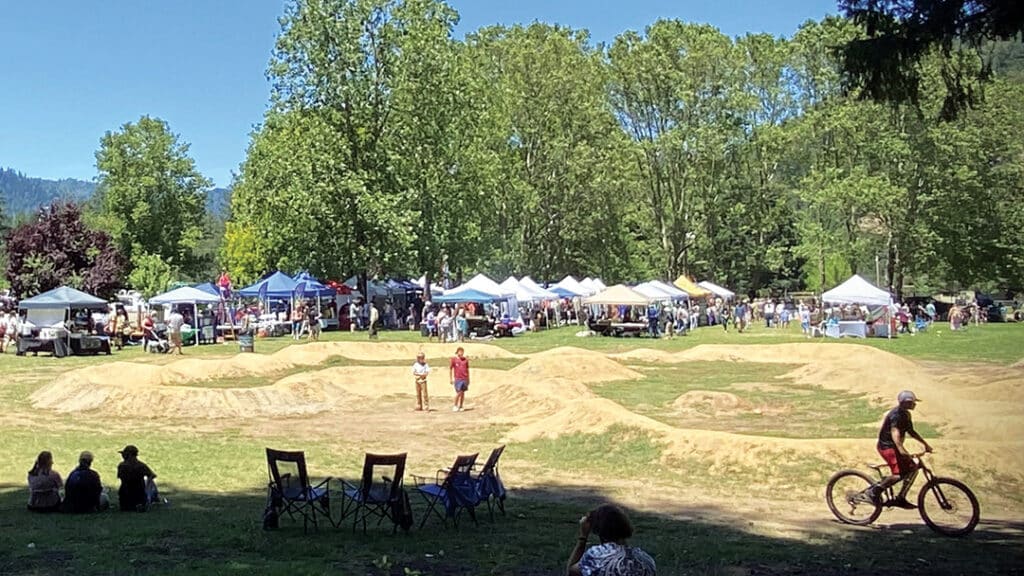 Now in its 61st year, the Bigfoot Daze is one of the oldest festivals in Humboldt County. Since its inception, the event has undergone a bit of change. It still pays homage to Bigfoot, but has scaled up quite a bit. "Back in the day, they had a lawn mower race, logging competition and car show," Hughes explains. "Now, it's a really big festival."
Despite taking off a few years for the pandemic, the 2019 and 2022 events were some of the biggest years in Bigfoot Daze history. Last year, more than 100 vendors came out with food, arts and entertainment, some of which benefit local nonprofits.
Really, the sky is the limit when it comes to vendors and activities, and Hughes says the board wants to keep engagement high.
"Willow Creek is a place where community members just make it happen," she says. It's true: the event is entirely self-funded and coordinated by a handful of volunteers like Hughes, a local business owner who has been involved with Bigfoot Daze for the last few years.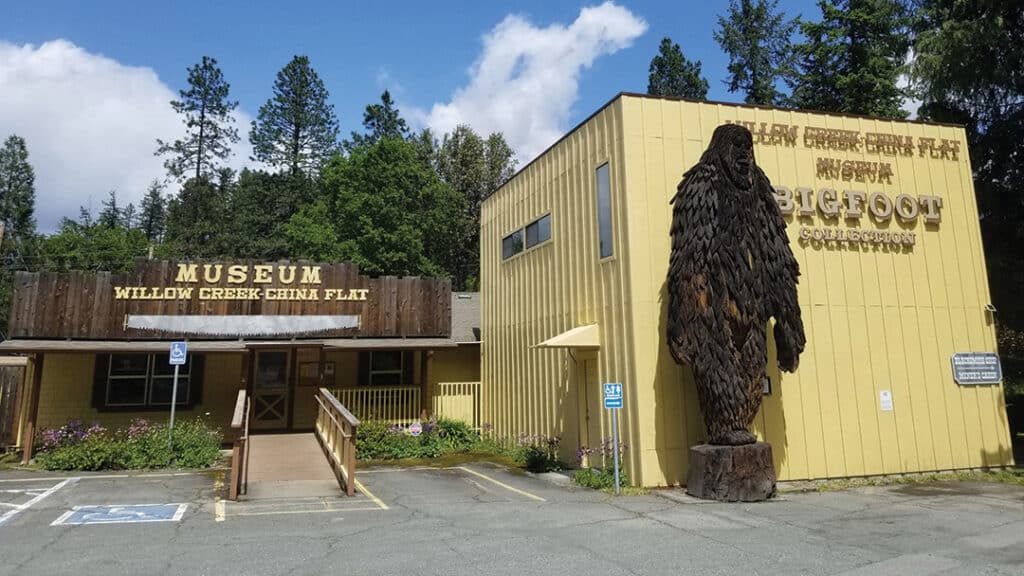 "We weren't sure if we'd be able to do it this year or next, but thanks to our wonderful sponsors, it's possible," Hughes says, grateful for the support. Not only did the sponsors help save the event, but now the board can even amp things up a bit.
"If you want to see something fun at Bigfoot Daze, if our insurance will clear it, we are all for it. We want participation," she adds.
This year, the Bigfoot Daze will take place on July 8. Folks from near and far are invited to join the festivities and spend some time by the river, under the warm mountain sun. Since parking can be an issue at Veteran's Park, Hughes encourages attendees to park in town and walk down. For seniors or folks who need extra accessibility, Hughes says parking can be coordinated.
Article Written by:
Madison Heller was born and raised in Redding, and as a result spent her summers swimming and camping all over the North State. When not writing, she enjoys baking sweets, drinking coffee and spending time outside.