Seen in Public
Family-Friendly Fare at the Chico Art Festival…
Local Art. Delicious food trucks. Lively music. Memories to remember. After being voted the Best Revival of a Community Event by the Chico News and Review in 2022, the Chico ART Festival is back for another round of family-friendly art fare.
Put on by the Chico Visual Arts Alliance (ChiVAA), the event has been part of the community for more than a decade, with a few years of pause during the pandemic. ChiVAA is a very small nonprofit, and according to President Cynthia Sexton, "Our mission is to give local artists – or any artist, really – an opportunity to have their work seen by the public." As of late February, more than 50 artists were signed up for the May 12-13 festival, and Sexton expects that number to double.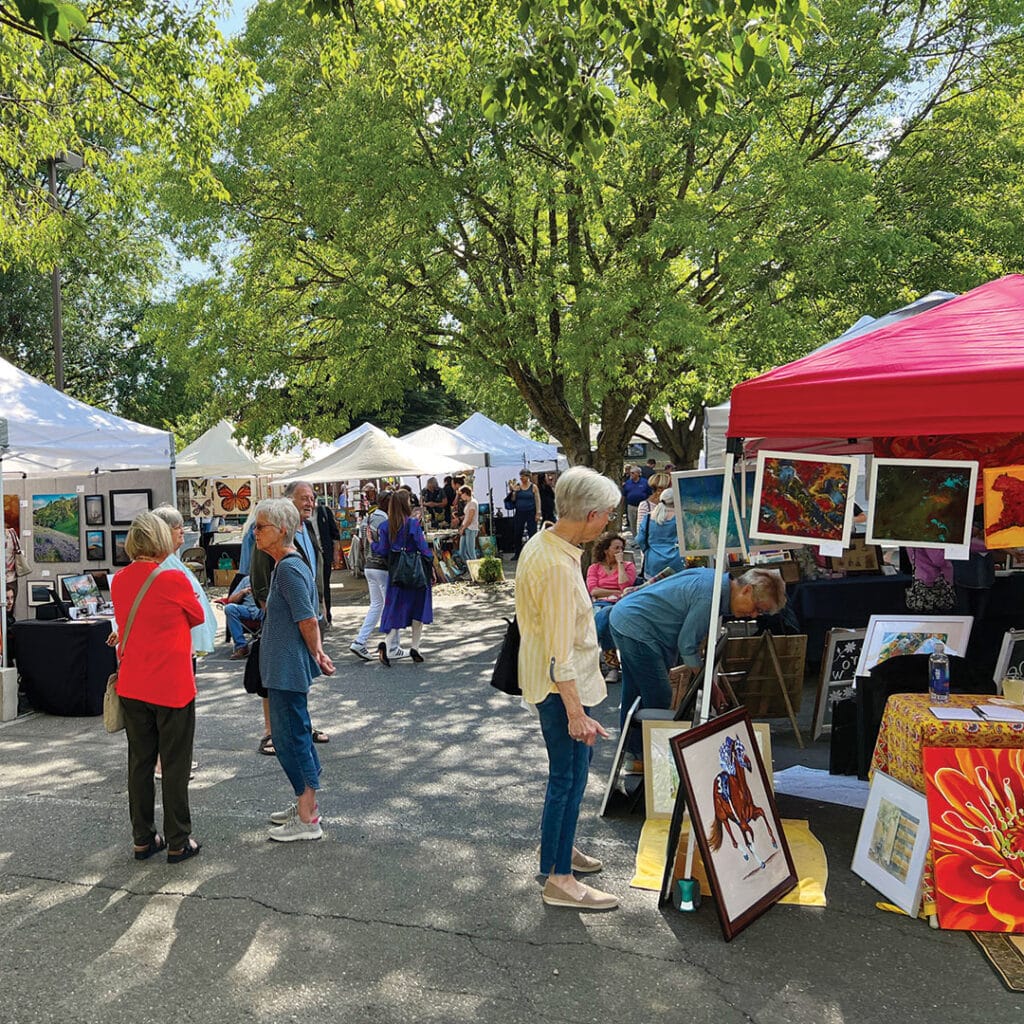 An artist and former gallery owner herself, Sexton acknowledges how tricky it can be to get one's art into galleries. The Chico ART Festival offers a chance for people to put their art in front of the community, and no style is off limits.
"Just about anything you can think of in the arts, we have," Sexton says of the types of art on display. Expect booths with ceramics, paintings, fine jewelry, sculptures, glasswork, woodwork and photography, to name a few.
One unique element of the event is how they implement urban sketching, the practice of going outside and sketching what you see. It's typically done in groups, with people coordinating a time and place to sketch and share together.
As a teacher of urban sketching, it's close to Sexton's heart. Urban sketchers don't necessarily participate in other forms of art, and ChiVAA created a way for them to be part of the activities at the festival.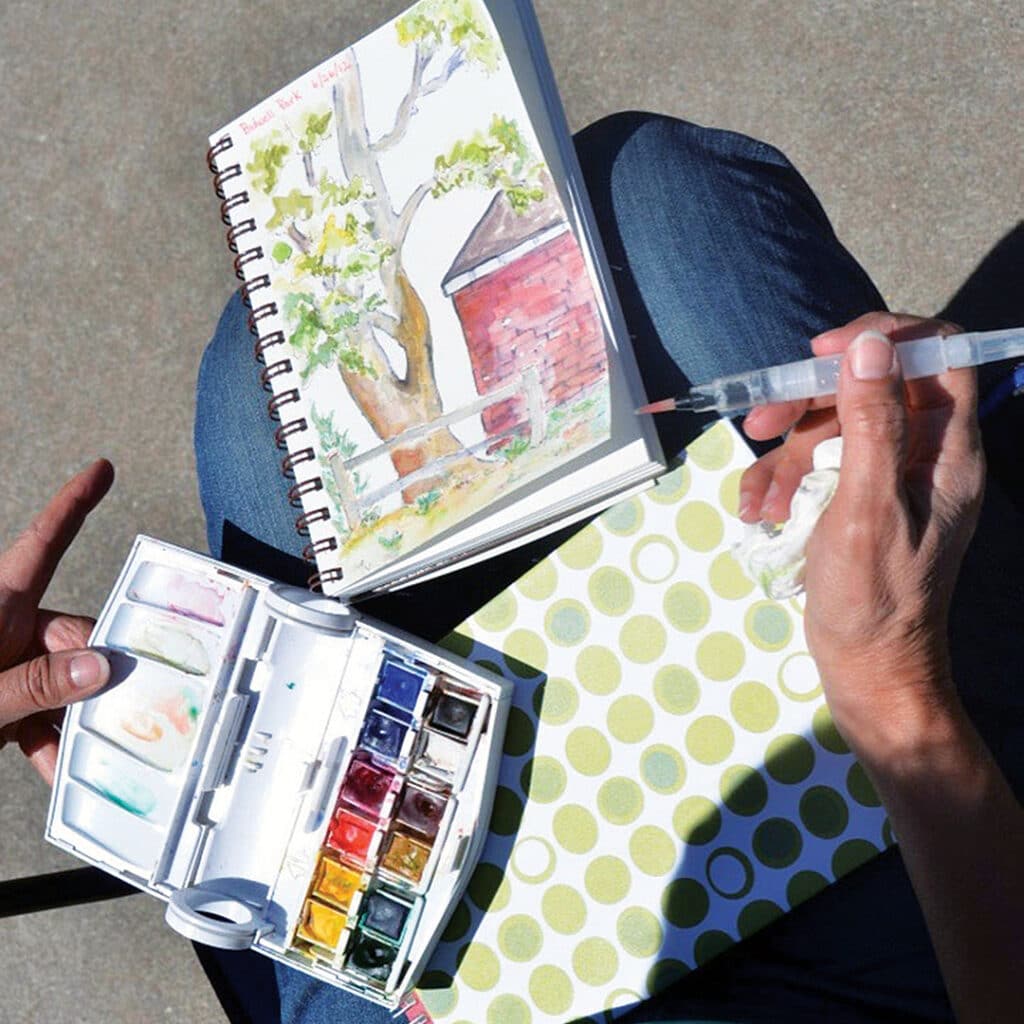 "I decided I want to have an event at our festival to allow urban sketchers to come and sketch whatever they want," Sexton says. Urban sketchers can come, pick a spot to sit and sketch the scene around them. Afterwards, they can bring their work to the info booth, where the public will vote on their favorite piece. "The winner wins a basket of art supplies."
Though the primary goal of the event is to give artists exposure and highlight art in the community, the free Chico ART festival is designed for the whole family to experience. ChiVAA wants people to come out and enjoy activities with their children. In the past, there have been weaving presentations and watercolor demonstrations.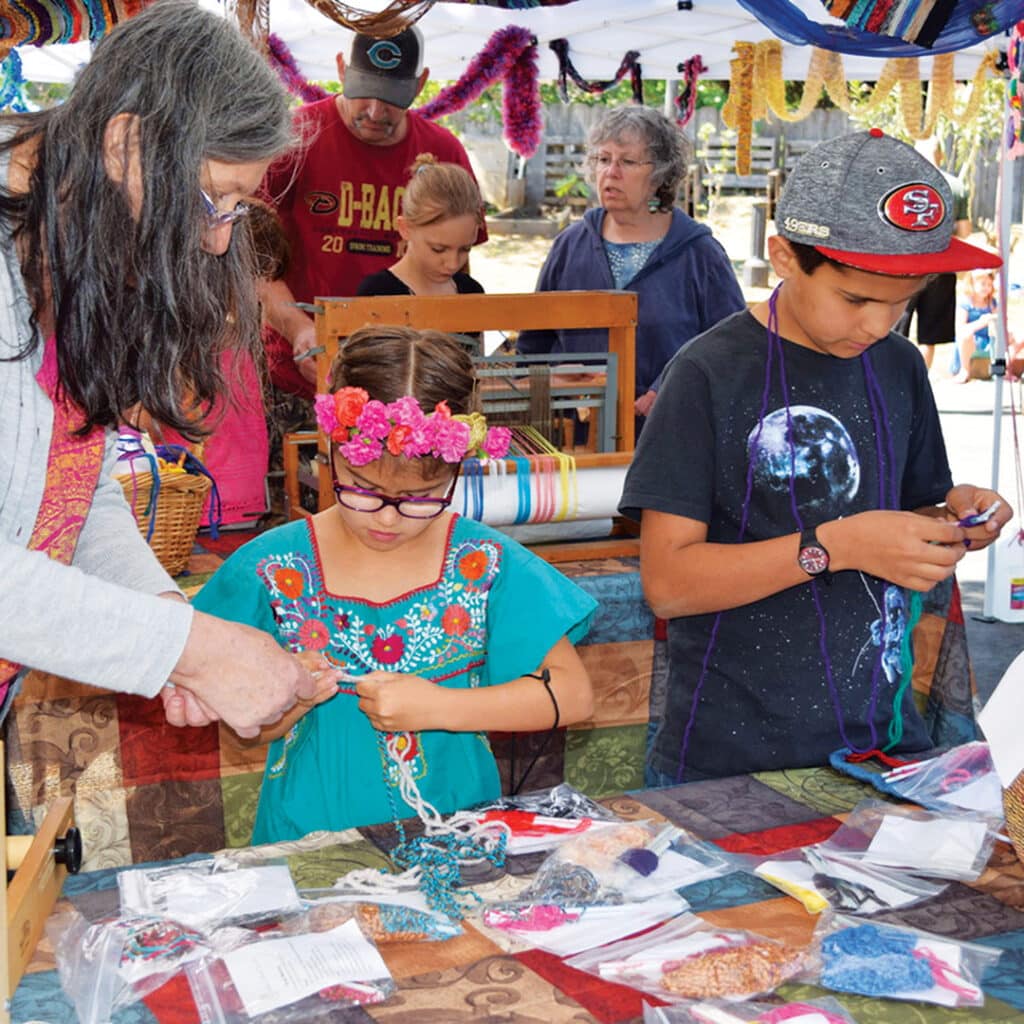 Along with stunning local art available for purchase, festival-goers have the option to grab some food or drinks (the festival has garnered a reputation for its margarita bar) and enjoy live music. As Sexton says, Friday night's music is particularly upbeat – a fun complement to the beer and margaritas. On Saturday, the music genres are diverse, from pop to indie to jazz. Several artists play sets, so there's sure to be some musical flavor for everyone.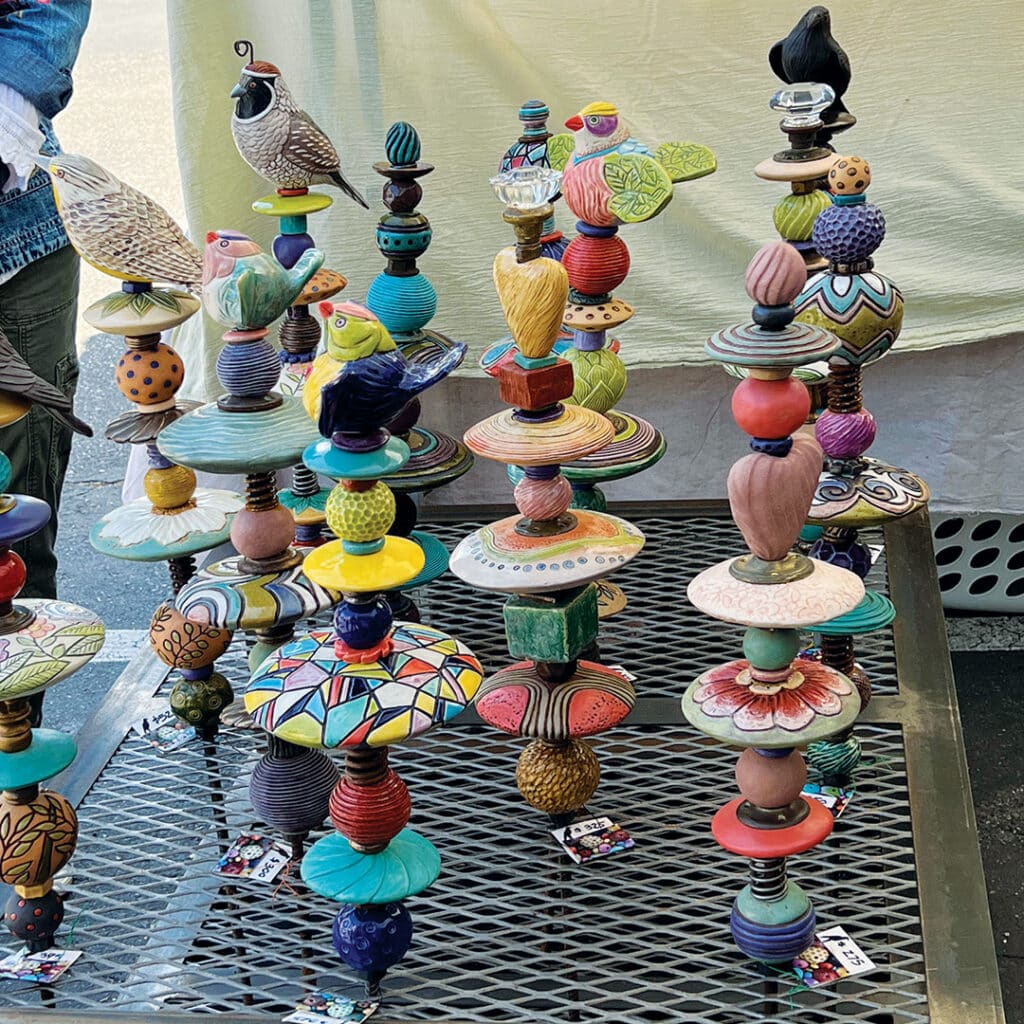 The festival was formerly held at the Matador Hotel, but for a variety of reasons, the event now takes place at Saint John's Episcopal Church on Floral Avenue. It's a park-like space: vast and open with a playground and a labyrinth. With areas for kids to play, engaging demonstrations to watch and artistic creations to browse, this event is perfect for the family to enjoy on Mother's Day weekend.
"We're a very small nonprofit," Sexton says. "We don't do this to make money." All they want is to champion local artists and create a lovely experience for the entire family.
For artists interested in joining, Sexton assures it's not too late to join. You don't need to be from Chico to have your work on display, and she encourages any curious artists to check out their website for more information. •
Chico Art Festival May 12, 4-8pm, May 13, 10am-5pm St. John's Episcopal Church
2341 Floral Ave., Chico
Article Written by:
Madison Heller was born and raised in Redding, and as a result spent her summers swimming and camping all over the North State. When not writing, she enjoys baking sweets, drinking coffee and spending time outside.