What I Enjoy – J. B. Stacy
J. B. Stacy
General Manager – Red Bluff Round-Up
What I enjoy most about the North State and why: I love the fact that it is small-town America, but I can be in the mountains, to the coast or even down to the big cities within four hours.
What are your responsibilities as the GM of the Red Bluff Round-Up? I report to the Red Bluff Round-Up Association which consists of the some of the hardest working people I know. I am responsible for developing sponsor relationships and putting together the Round-Up. It's a year-round job, especially now that we also host the California Circuit Finals, where we bring the state's best cowboys and cowgirls to Red Bluff at the end of December.
What is your most memorable rodeo moment? My uncle, Bill Zirkle, was a Round-Up director and introduced me to rodeo back in 1978. He invited me to help at the Round-Up.
Favorite Movie? "8 Seconds," of course, the movie featuring Red Rock and Lane Frost.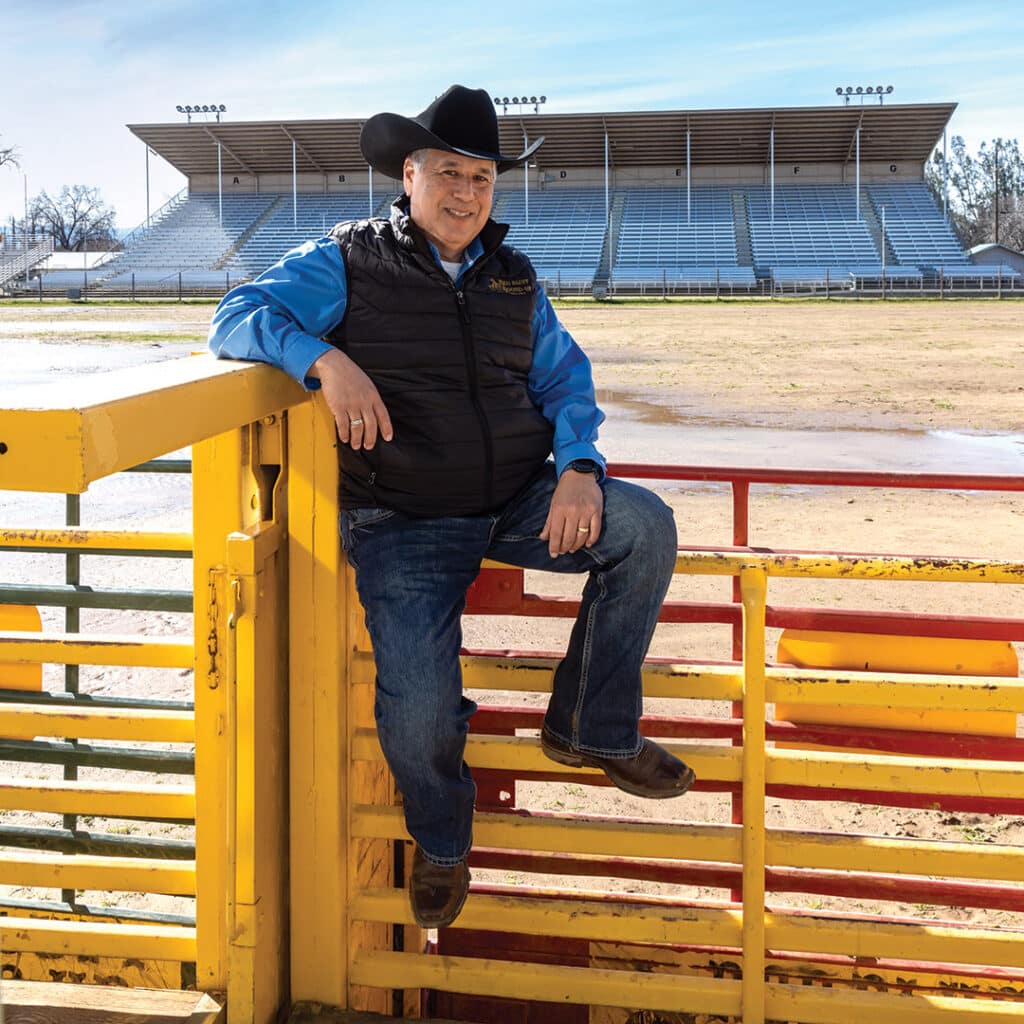 Something you're proud of achieving? My family. Julie and I have been married for over 34 years. She is my rock and the best cheerleader ever. We have twin boys, Nolan and Drew, who are 23. Also, I have always enjoyed developing people and the community. I have coached hundreds of athletes, and it gives me great pride when I see these young men and women become assets in their own communities. I've also been involved with dozens of community projects.
Favorite Quote: My son Nolan has always been quick witted, and he led the family toast before dinner one evening with, "Here's to fancy living!" The people around us all got a laugh out it. The one quote that drives me really comes from my father, Jim, who passed when he was only 55. He told me, "If you want something bad enough, the only person who will stand in your way of accomplishing it will be you. No excuses."
A person who influenced you? Jules, my wife. She is such a fighter, and provider to not only our family but with everyone else she comes in contact with. She is my inspiration in so many ways and has always been supportive with everything I have tried. Any accomplishment I have garnered has been with her by my side.
Upcoming goals that you're excited about? My most immediate goal is to provide the North State the best rodeo I can. My future goals include travel and growing with the Red Bluff Round-Up for many years to come. If the Association will allow me, I could see myself staying involved with the Round-Up for the next 30 years, which would take me into my 80s.
Favorite sport or hobby? Golf, for the individual nature of the game. You are the only one responsible for your outcome. Also, baseball, because it takes individuals doing their best at their position to accomplish the best outcome.
Pets? Koda is a black lab and my best walking buddy. You can usually find us on the weekends taking our walks out at the Sacramento River near the Diversion Dam.