Of Greens and Gowns
Expanding the Offerings At Tierra Oaks Golf Club…
The fairways at Tierra Oaks Golf Club have been filled with golfers in search of birdies since the course opened in 1993. Now, with new owners in place, plans are underway to soon have those linksters joined by brides and grooms celebrating wedded bliss.
Expanding Tierra Oaks' elegant clubhouse and grounds to accommodate larger weddings, banquets and parties is just one of the improvements owner Jason Munson has in store for the course he acquired late last year.
Not long after its opening, Tierra Oaks began developing the reputation as a challenging course able to test the patience of golfers of all levels. To shoot a score even close to par requires navigating tight fairways lined by ball-hungry trees and contending with large, undulating putting greens.
Munson, who also owns the nine-hole Grape Ranch Golf Club in Palo Cedro, wants to maintain Tierra Oaks' status as a championship- caliber course, but he and his wife, Becky, are eager to transform the property into more of a family-friendly facility.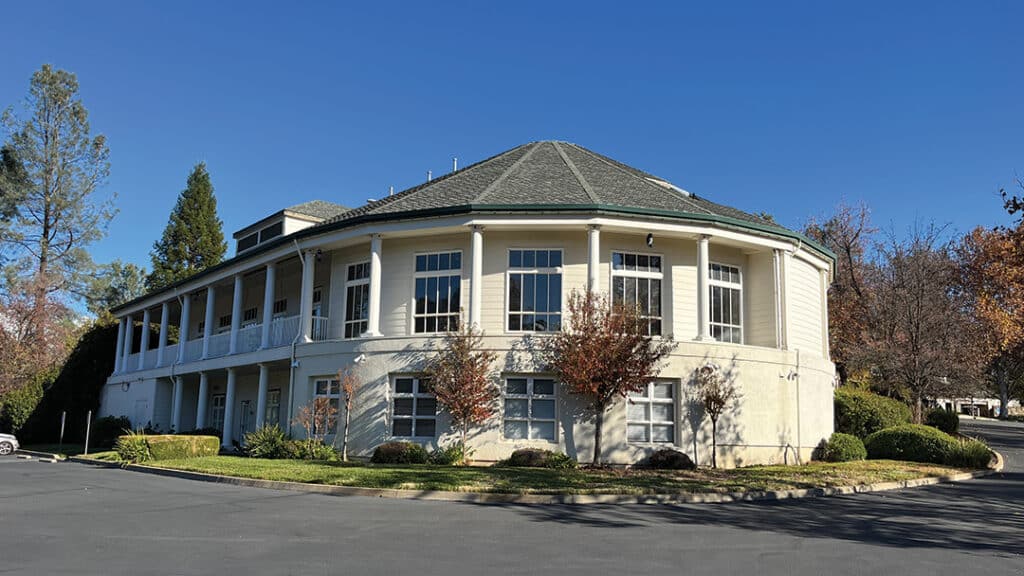 A sizable expansion of the clubhouse patio will allow for both wedding receptions and, perhaps, Sunday brunches, suggests Michael Grobstein, Tierra Oaks' food and beverage manager. Also planned is a relocation of the bar to expand the dining room for indoor weddings and parties. "Right now, it's for serious golfers, but we want to make it just as fun for families with good service and food offerings," says Grobstein.
Munson plans to launch a junior golf program, complete with training, education and competition, as a way to include more family members. "I have a passion for the game," Munson says. "I've always wanted to mix golf and education."
Prior to Munson's purchase of the course, Tierra Oaks had been part of a trust and essentially operated by out-of-state owners whose interest in the course had waned during the past few years. Like other Bella Vista Water District customers, Tierra Oaks also has felt the pinch of the nagging drought affecting California.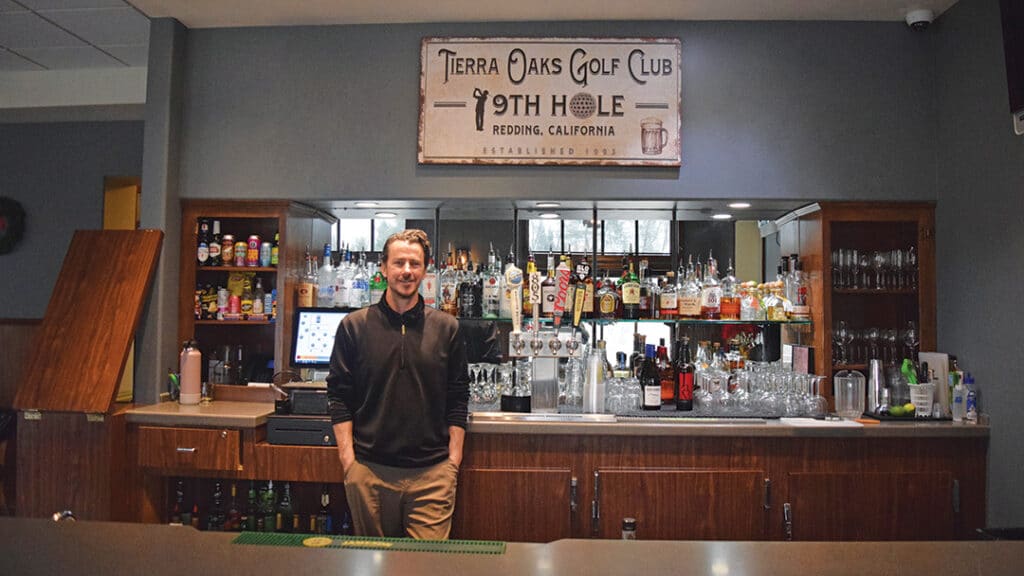 "We're looking forward to the new life," Grobstein says of the changes in store under Munson's ownership.
An Orange County native who met his future wife at La Habra High School, Munson says he had been visiting relatives in Shasta County in the 1970s and moved to the North State in 2004 to start Munson Pump Services. After a "nomadic" career as a general contractor, Munson says he wanted to do something local and "plant some heavy stakes in the community." He has an engineering degree from Cal Poly Pomona and a master's in business from Pepperdine University.
Work on Tierra Oaks began in 1988 when developer Harrell Davis retained golf course architect Jim Summers and tasked him with designing the 18-hole course. Summers, whose design credits include Canyon Oaks in Chico and Eagle Valley West in Carson City, Nev., was joined by Sandy Tatum in 1990.
Tatum, who led his Stanford University golf team to NCAA titles in 1941 and 1942, helped Summers with Tierra Oaks' final design. The two men also collaborated on courses at the Mt. Shasta Resort, Apple Mountain in the foothills east of Sacramento and StoneTree Golf Club in Novato. Tatum went on to direct the renovation of San Francisco's Harding Park course up to PGA Tour status.
With such a strong golf pedigree as a foundation, Tierra Oaks' future is bright and the goal is clear: "We want to make it a premiere destination for the North State," says Grobstein. •
Tierra Oaks Golf Club • www.tierraoaksgolfclub.com 19700 La Crescenta Drive, Redding • (530) 275-0795