Strong as Steel
Gerlinger Steel in Redding…
Gerlinger Steel & Supply Co. has been a sturdy and steady presence in downtown Redding for 93 years and it has played a role in iconic Northern California projects from Shasta Dam and I-5 to the Golden Gate Bridge and beyond.
But there's a lighter side to the business that occasionally slips out from behind its weathered brick buildings. That whimsical touch showed itself in 2016 when the shop crew created a scaled-down version of a TIE fighter, the unique craft favored by the Imperial fleet in a series of "Star Wars" films.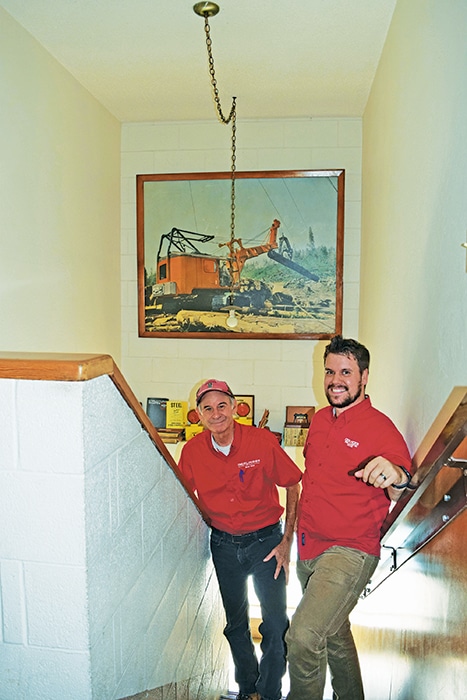 The brainchild of Jason Bahr, a manager of Gerlinger's Woodland plant, the TIE fighter was assembled to showcase Gerlinger's in-house capabilities at trade shows. Stainless steel parts were cut out of sheet metal, roll-formed and laser cut before being welded together.
"It was good fun," says Fred Gerlinger, the third-generation family member who oversees the Redding plant with his wife, Jo. "The 'Star Wars' guys sure liked to look at it." The craft made a well-received appearance at a big farm equipment show in Tulare and made a visit to Redding, as well. It was a big hit at a "Star Wars"-themed dance at Cow
Creek Elementary School and it was a showstopper on the road as well.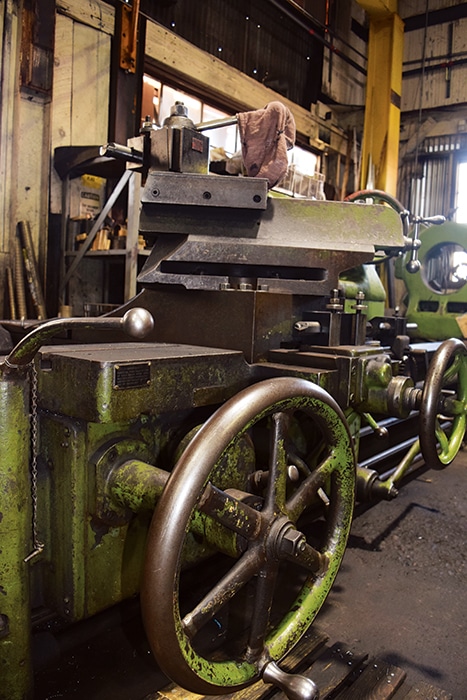 "I had to stop hauling it down the freeway during the daytime. It was causing too much of a commotion with people waving cell phones all over the place. I've hauled a lot of odd things: dragster cars, pieces of machinery, but nothing has ever gotten the attention that that thing did," Gerlinger says.
The adaptability required to turn out a TIE fighter or precision components for the BART tunnelinSanFranciscoisoneofthekeysto the company's longevity, Gerlinger says. "We're pretty flexible. We change quick to meet customers' needs. You can't always tell what material there will be a demand for. Some want bulk metal, like from a mill, and others want it cut, fabricated and shipped." Ingenuity runs in the Gerlinger family DNA.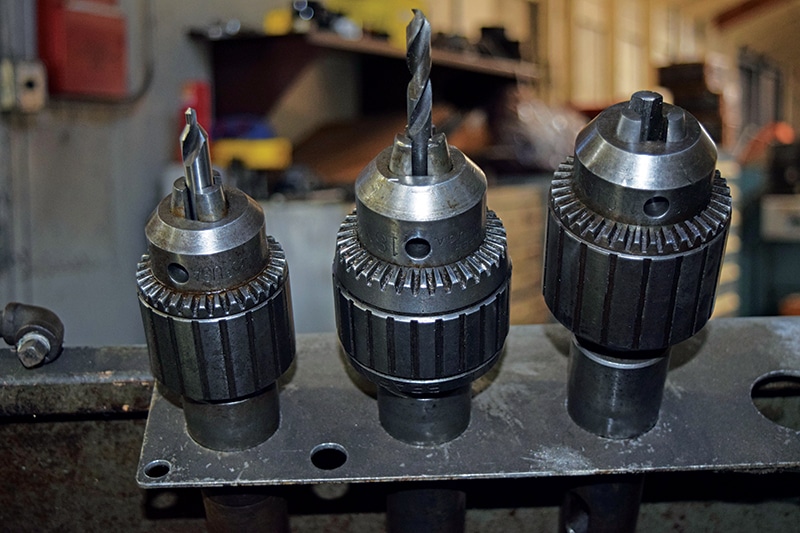 It was early in the 20th century when Fred Gerlinger Sr. made his way from Alsace- Lorraine to Oregon's Willamette Valley to work with his uncles at a lumber mill and railroad operation they had established. After working for a year as a locomotive engineer, the senior Gerlinger returned to Alsace-Lorraine, married Leonie, and brought her back to Dallas, Ore.
The couple had three sons, with Bert Gerlinger being the oldest. A year after Bert enrolled at Oregon State University to obtain an engineering degree, Leonie contracted a severe respiratory disease. Her doctor recommended relocating to a drier climate and suggested Redding, Tonopah, Nev., and Yuma, Ariz.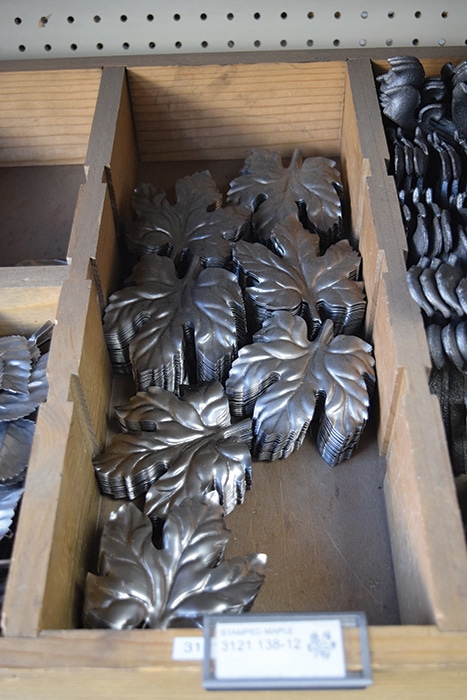 The senior Gerlinger investigated all three locales and settled on Redding when he was able to acquire the remnants of a foundry and machine shop that had been damaged in a fire. "He was basically getting a building," the younger Gerlinger says.
"Grandfather had broken his leg and couldn't travel for three or four months, so my dad took a boxcar down with three or four guys and they rebuilt the building and installed some machines," Gerlinger says. Gerlinger Foundry & Machine Works sprang to life in 1929.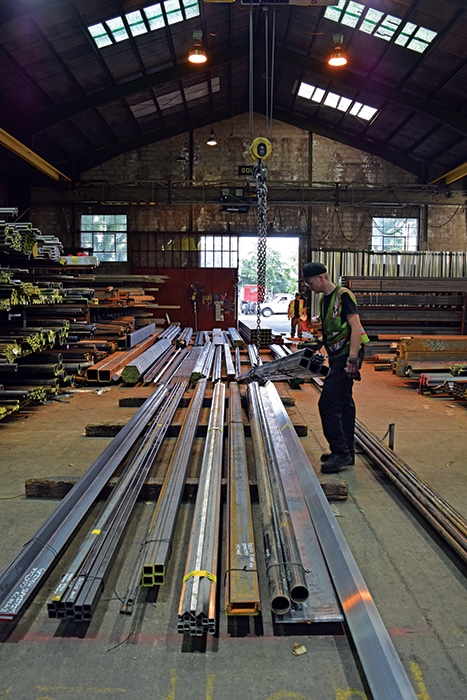 Bert Gerlinger and his crew came by their know-how and skills honestly. Louie Gerlinger, the patriarch, arrived in the Pacific Northwest in 1894 at the age of 41. After serving as the proprietor of the Star Brewery in Vancouver, Wash., for three years, he organized and built the Portland, Vancouver and Yakima Railroad Company and later established the Salem, Falls City and Western Railway.
The railroad interests were ultimately swallowed up by Southern Pacific and a lumber company Louie Gerlinger and his sons started, including 7,000 acres of Douglas fir timberland, became Willamette Industries and was later purchased by Weyerhaeuser.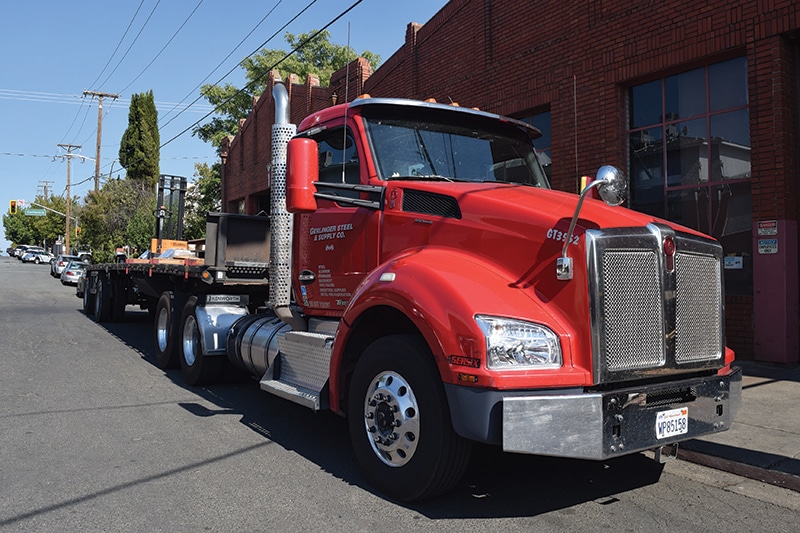 The industrious crew also ran a machine shop and built forklifts, lumber carriers and even trucks. There wasn't much they couldn't figure out, and often by necessity. "They either made it, fixed it or invented it. Back then you couldn't just dial up Amazon," Gerlinger says.
In its early years, Gerlinger's was a grey iron foundry with some machine shop capabilities, all located in the corrugated metal shop building adjacent to the Union Pacific railroad tracks. A lot of the detailed work was performed in the woodshop, where patterns were crafted for the molds. Increasingly stringent EPA regulations forced the foundry into retirement in the 1960s.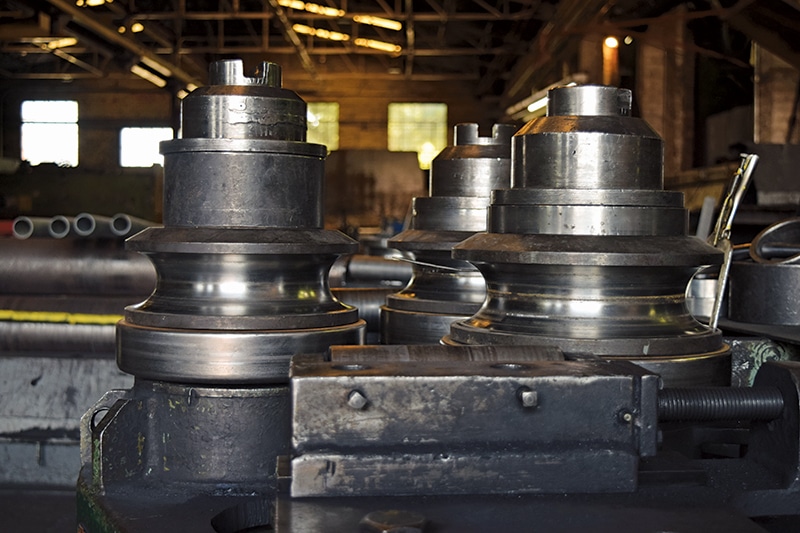 The business continued to expand, adding a steel and industrial supply division in the late 1930s. Metal fabrication and processing services were added in the 1980s and have grown to include sheet and tube laser cutting, press brake and roll services, welding and machining.
There is one ironclad constant at Gerlinger's: the whistle. An office worker activates the whistle daily at 8 am, noon, 1 pm and 5 pm. The whistle dates back to the mid-1930s when a nearby steam laundry went out of business. "He had been blowing the whistle, so he brought it over to my dad and said, 'Hey, you need to blow it so there's not a big outcry,'" Gerlinger recalls.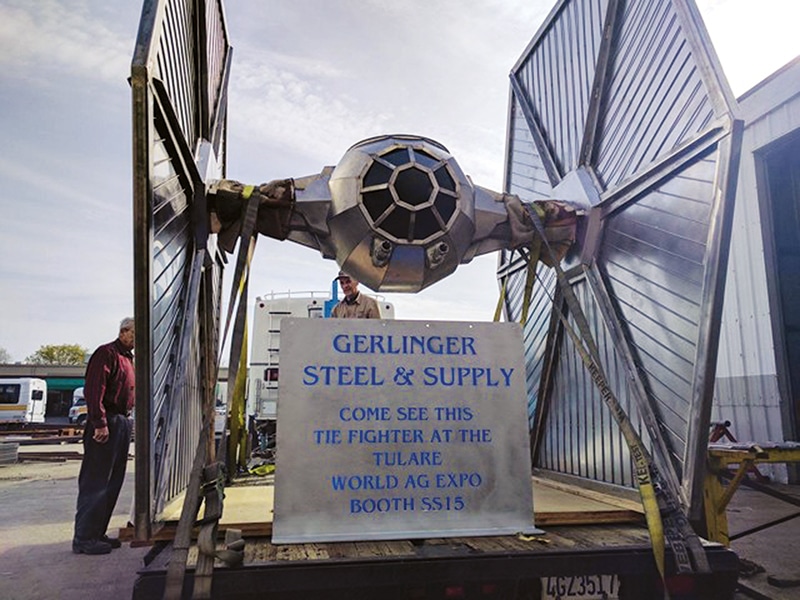 Bert Gerlinger obliged, and the whistle faithfully sounded until the 1980s when a large compressor broke down and Gerlinger's lost the required air pressure for the whistle. "We put a smaller one in and quit blowing it. We didn't think it would generate the controversy it did, but we got calls and letters, so we finally put in a bigger compressor and started it again.
"We're pretty nimble and change the things we sell and things we do, but some things you want to leave alone, like the whistle," Gerlinger says.
Including its Woodland plant, the business has a workforce of between 90 and 100 people and a fleet of 10 trucks that deliver throughout Northern California and Nevada.
The fourth generation of Gerlingers are deeply involved in the business. Fred Gerlinger's son, Tim, manages the Woodland plant, and his son, Scott, serves as the corporate director. Gerlinger's oldest son, Mitch, is a geologist. •
Gerlinger Steel & Supply
1527 Sacramento St., Redding (530) 243-1053 www.gerlinger.com