The Creative Juices Flowing
Siskiyou County's Lucky Rock Wine Co…
Raised by prospector parents in the remote reaches of Siskiyou County, brothers Aaron and Jesse Inman didn't come from the generational wealth or education that typically fills the resume of a California winemaker. "Our household was more of a Canadian Mist and light beer household. Our dad was from Washington and wasn't a big fan of rules, so he settled in Siskiyou County, met my mom and got some mining claims," recalls Aaron. "From the age of 2 until about 6, we were hopping around the Seiad Valley, Salmon River and Quartz Valley, in all of these super-remote areas with our parents dredging for gold." Eventually, the family settled in a double-wide in Yreka. Enter Uncle Joe.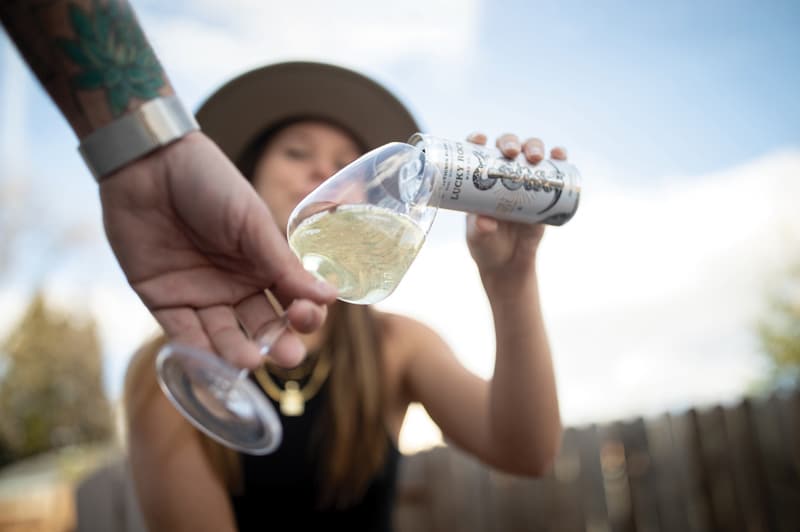 "We had an uncle named Joe that went to winemaking school," says Aaron. According to Jesse, Joe's story was that" he went to Chico State because it was the biggest party school at the time. And one of his classmates was the kid from Sutter Home wines who took him back to the estate for the weekend. And he was like, 'Why am I not doing this?' So he transferred to Fresno State for winemaking and started his own winery." After starting with well-known August Briggs Winery and Castle Rock Winery, Uncle Joe reached out to his nephews. "He asked if we wanted to come work for him, and he kind of took us under his wing and showed us how to make wine. We thought, 'This is a cool lifestyle,' and he made it somehow seem attainable."
Now, the Inman brothers have a third label of their own called Lucky Rock Wine Co. They took what they learned from Uncle Joe about production and built it into something in tune with the people they knew and loved. According to the website, Lucky Rock touts "wines with intention, not pretention." As Jesse explains, "We loved making nice wines, but we cuss a lot. We have a lot of tattoos; in fact, Aaron and I are both covered. And we got tired of rolling our sleeves down, and decided we wanted to roll our sleeves up. You feel like you have impostor syndrome if you're hanging out with a bunch of fancy people and you're pretending to be fancy when you're not." Even the label is highly personalized, reflecting their love of tattoos, gold miners and the color blue.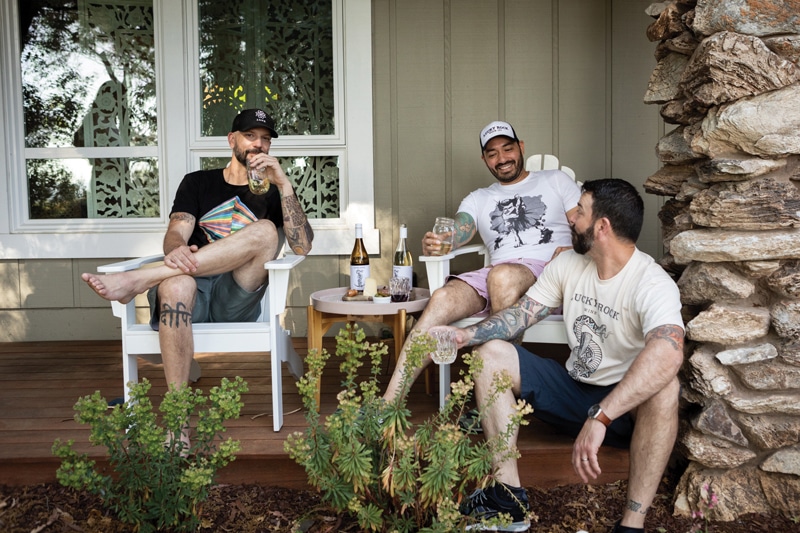 Aaron describes how they arrived at their business model. "We needed to find a price point that allowed us to make handmade wine, but that was accessible enough to grow the wine-drinking population, not just sustain it. Because if nobody can afford your wine, then it's kind of for naught, right? And that's where Lucky Rock's sweet spot is. You know, we retail from like $17 to $25 and still make really good wine." Wine Spectator has even given them the stamp of approval, recently naming Lucky Rock's 2019 Pinot Noir as one of the West Coast's top 10 under $30 and the 2020 Sauvignon Blanc as one of the most thrilling in California under $20. One of the ways they're able to keep their price point down is through their selection of grapes and laser-focused production. "One thing that our uncle did was make 18 different wines," Aaron says. "It was great schooling on how to make wine, but at the same time, from a sales standpoint, no restaurant is going to buy 18 wines. They will probably buy one or two. We are also very transparent with our sourcing from a couple of California vineyards so we can tell the story of where the grapes are coming from, why we buy them and how we are able to hit the quality point with them."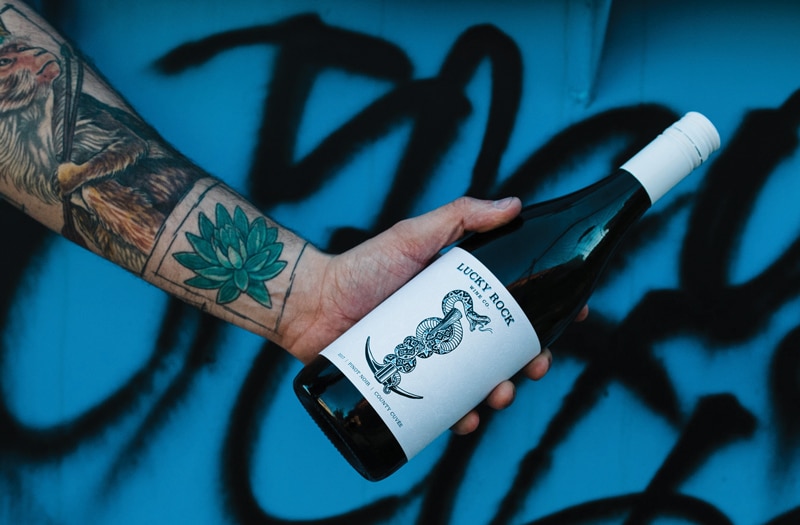 But to literally keep their creative juices flowing, the brothers have also launched their "Prospecting Series," which are one-of-a-kind limited released wines that will never be produced from the same vineyard the same way again. To Aaron and Jesse, it captures the thrill of prospecting and harkens back to their youth. Jesse explains, "A lucky rock, in essence, is a piece of gold. That's essentially what we're doing with the Prospecting Series, just trying to find these little gems that people maybe don't know about or new varieties that people haven't experienced because it's only about five or six varieties that make up 95 percent of most wines. This is a way to keep it fresh." And even though they're now mining California's wine country instead of Siskiyou's backcountry, they still carry the riches of their youth. "I guess some people might try to argue we're a little more cultured now, but Yreka's got its own sophistication. And the thing I love about growing up where we did is that it's got a small-town work ethic and community feel that's had a really big influence on us." Jesse laughs as he acknowledges at least one notable difference since their childhood. "I'd say we definitely eat more cheese."•
Lucky Rock Wine Co. • www.luckyrockwineco.com Find them on Instagram and Facebook