Twinkle, Twinkle Lucky Star
Ray McDonald: Merle Haggard was a Friend of Mine…
Ray McDonald Loved his job. He spun records for Bakersfield radio station KBBY in the wee hours in 1968. Since landing the overnight shift, the 18-year-old DJ, also known as Ray- Baby from K-Baby, played whatever he wanted, from classics to then- current rock. One 2 am, McDonald was surprised by a visit from a local, rising country western star. None other than Merle Haggard waved an album he just cut, in dubbed form, meaning pressed on vinyl but not yet sent out to the record stores.
His country music idol handed the young DJ music to be played for the first time anywhere in the world. McDonald was excited, playing new music from a man he held in utmost respect. He maintained his cool and sat down to spin the album and to interview this special visitor for his late-night listeners, who tuned in to not only accidentally catch an exclusive musical debut, also a nuanced talk of music and lyrics by K-Baby and Merle Haggard as if they were friends.
Because they were, from a few years earlier than this to Haggard's passing in 2016.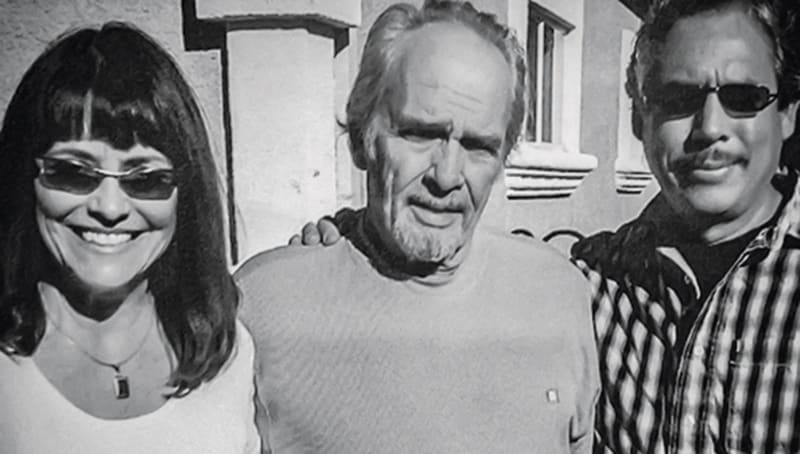 Today, McDonald, who lives in Pismo Beach, looks back at those days through the pages of a memoir he published last year, "Merle Haggard was a Friend of Mine." In the last chapter of this 293-page remembrance, McDonald has legendary country star declaring him a "son."
The author says he moved in with the Haggard family after his own family followed employment to Los Angeles. He had already connected to the Oildale clan through their mutual love for music. "Buddy taught me how to play guitar and to sing on my own," McDonald recalls, referring to Buddy Owens, brother of Mike Owens, both children of Bonnie Owens, ex-wife of Buck Owens — yes, THAT Buck Owens. The Buck Owens that owned Bakersfield radio station KBBY and employed K-Baby.
"Oh, I love all kinds of music," he continues. "I was always interested in musicians and the sounds they make, especially the singers. I used to hear their songs on the radio and sing them to myself on the way to school. That's where most of my happiness comes from. Listening to the songs. Even the sad ones."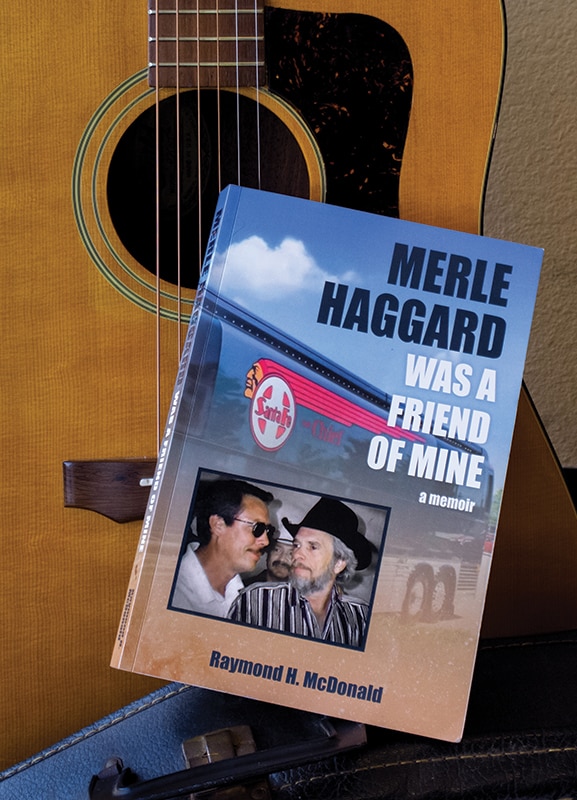 McDonald wrote "Merle Haggard was a Friend of Mine" as a series of mostly quick, three- to five-page chapters comprised of anecdote after anecdote told by an awestruck witness to recording sessions, backstage access at any number of concerts and long hours driving "Super Chief," a 48,000-pound tour van, often with the star sitting shotgun, and often in the mood to talk.
This gave McDonald a unique view into celebrity life in general and country music celebrity life in particular. Readers looking for stories about the stars of stage will delight in a motherlode of tales touching on a wide range of performers, from country singers to rock singers to movie idols. The author tells how he could converse easily with the likes of Johnny Cash and Frank Sinatra, but found himself tongue-tied when suddenly faced with former Beatle Ringo Starr.
But he saves his most reverent reminiscences for the one and only Haggard. "He was like my second dad. He taught me how to fish. He was fun, funny. You could tell how he enjoyed being around children," McDonald remembers fondly. "Man, that guy could really sing. He was so much better than I was, I was afraid to sing in front of him. He was so good he intimidated me."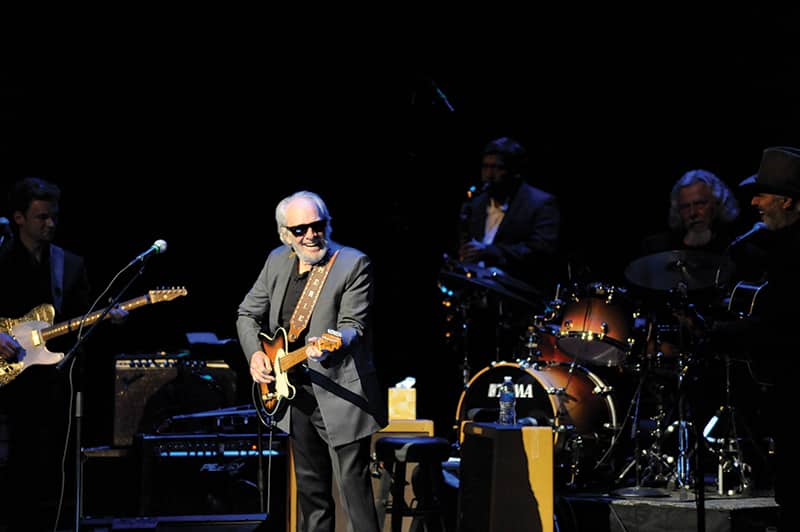 A reader will be hard pressed to get through any of these short chapters without catching a glimpse of Haggard's goodness. That DJ debut in 1968? That was the double album "Same Train, a Different Time," a 25-track cover of songs from the great Jimmie Rodgers, who baked the mold for modern country western music back in the late 1920s. It was also a hit for Haggard, who at age 30 already had plenty of number-one hits under his belt. He saw to it the royalties went to Rodgers' heirs.
The author says "Merle Haggard was a Friend of Mine" began as transcriptions of recordings of himself, remembering. He credits a team who ushered his work to publication, especially his son and an old friend from high school. "My son Benjamin is incredible, so talented," McDonald dotes. "I wrote like the Reader's Digest and he took it to the level of the New Yorker."
Rebecca Shearin took it to the finish line. She remembers asking him a lot questions. "I asked, who's editing? Who's designing?," she recalls, herself a video game art designer. "He was publishing this himself. We needed a layout, pagination, what to do with the photos. This was not my main focus of my career, but I did it anyway. If I couldn't figure something out, I Googled it."
Shearin's six months of work completed the four-year project. She says the reason she put so effort into it was "the added pleasure of getting to know him better. You know, with integrity, and with sincerity, Ray's pretty high up the scale." •