Hot On The Trail
Take a Hike on the Spatter Cones Trail…
Many cool features are lumped into one little trail in Lassen National Forest near Old Station. The 1.8-mile Spatter Cones Trail showcases the ability of an ancient lava outburst to morph into interesting rocky formations. The loop route is located about 60 miles east of Redding, across from Hat Creek Campground on Highway 44.

"What I think makes this trail a special place is the different features you get to see – a spatter cone with a crater of 33 feet in diameter, collapsed lava tubes, amazing views of Mt. Lassen and an array of other volcanoes in the area," says Brian Newman, natural resource specialist with Lassen National Forest's Hat Creek Ranger District.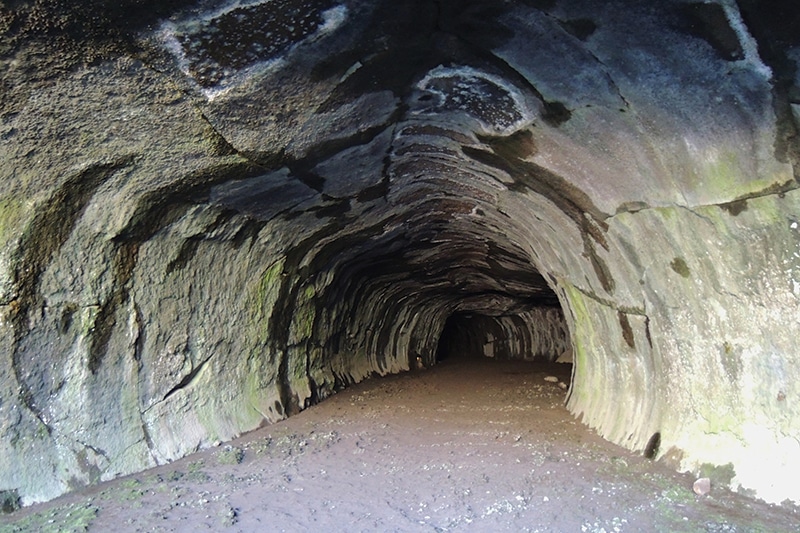 Let's get right to the matter of spatter. The trail is named for the spatter cones that resulted from hot lava bursting from fissures that cracked open in the earth's crust some 30,000 years ago. Gobs of molten lava blasted into the air and then landed with a splat while still hot and gooey. The lava blobs stuck to each other, piling up to create small rocky cones that resemble little volcanoes.

Spatter cones are just one feature formed by the molten lava that once spewed, sputtered, surged, bubbled and oozed from vents in the ground, feeding an enormous lava flow. The Hat Creek Lava Flow was 100 feet deep in some places, as hot as 2,100 degrees and covered 35 square miles, according to Lassen National Forest.
Spatter Cones Trail demonstrates just what lava can make of itself as it cools and solidifies. Along the way you'll find vesicular basalt, columnar jointing, tumulus, lava tubes and lava-cicles. (Think of the geological confidence you'll gain with your new volcanic vocabulary!)
The trail begins at a parking area with drinking water, restrooms, picnic tables and an interpretive kiosk. Pick up a trail pamphlet here. The trail guide links to numbered posts on the route that highlight and explain a particular volcanic formation or other feature.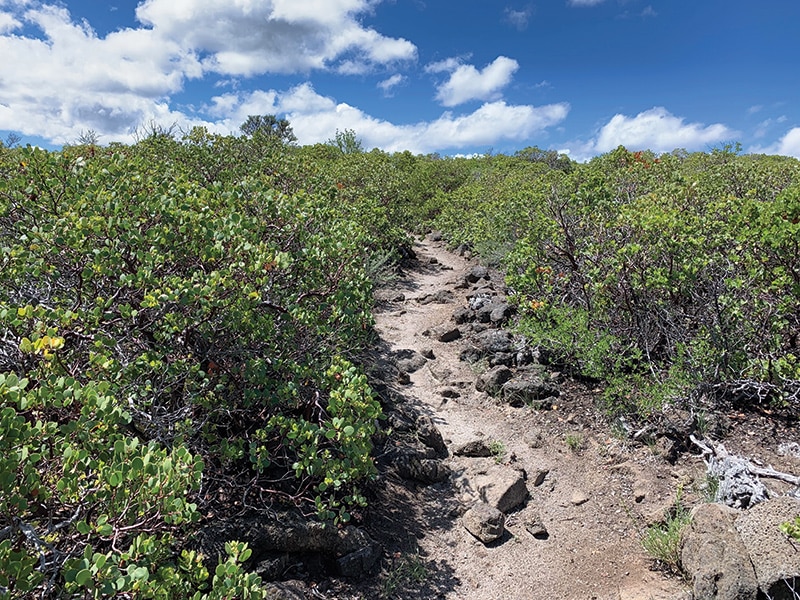 The trail climbs about 220 feet, traversing an open, dry landscape that is home to hardy California native plants able to deal with searing summers and lean soils. They include sagebrush, antelope bitterbrush, greenleaf manzanita and curl-leaf mountain mahogany. Ponderosa and Jeffrey pines grow in the surrounding area. If you want to experience a bit of the shady pine forest, you can take a detour on the Pacific Crest Trail, which intersects with Spatter Cones Trail.

Spatter Cones Trail itself, however, is open and exposed. And that means hot and dry. In summer, the best time to hike is morning (take plenty of water). Spatter Cones Trail makes an ideal outing on a nice autumn day.

Newman hopes those who make the excursion come away with an appreciation for the uniqueness of the place. "I hope people get a new or refreshed perspective of the area that they are in. It is a diverse area with an amazing history."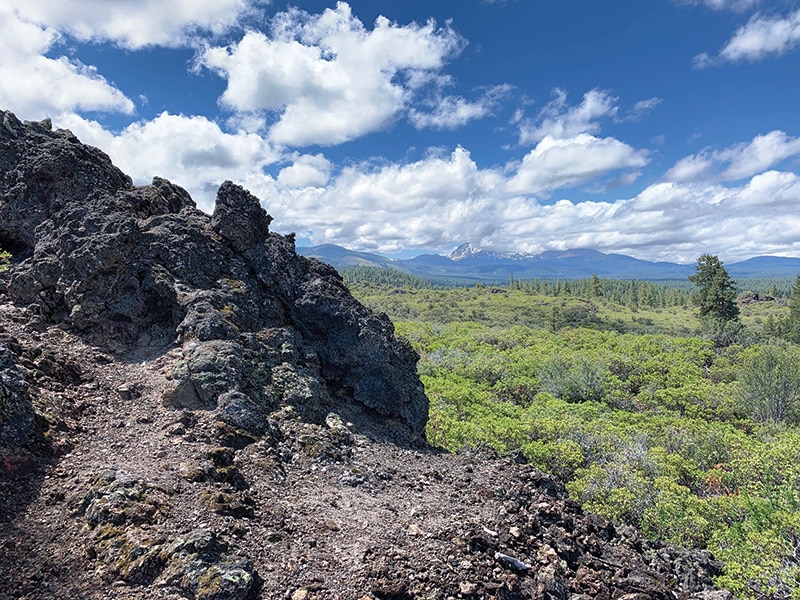 Important: The cones, domes, tubes and other features along the trail are not to be climbed or otherwise interacted with. They are fragile and unstable. If you feel the need to go inside a lava tube, there's a cave for that.
Subway Cave is a mere two miles to the north of Spatter Cones Trail. It's an ancient lava tube that was part of the same lava flow. The large lava tube formed when flowing magma slowed and cooled, creating a crust on the surface while fluid lava continued to stream in the channel below. In some spots the lava completely drained, leaving the empty conduit that is now Subway Cave. A short, self-guided tour with signage explains the cave's features. It's dark in there, so bring a flashlight. And it's cool – in the 40s – so be prepared for that too.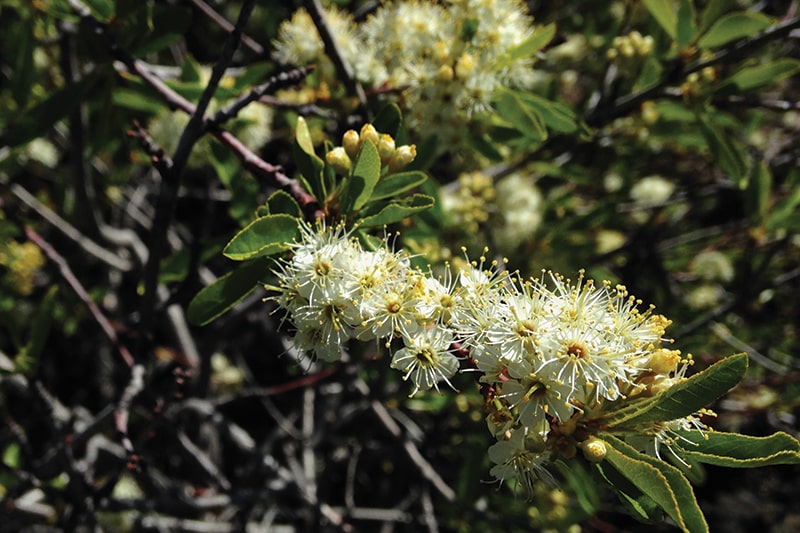 Directions: The parking area for Spatter Cones Trail is along Highway 44, across from Hat Creek Campground, about 1½ miles south of the junction of Highways 44 and 89. Subway Cave is approximately ¼ mile north of the junction, across from Cave Campground.