Who… New
Shane Drake, Donny Osmond, a Song and a Parking Garage…
While one's mind might jump to Mt. Shasta or the Sundial Bridge when considering the local amenities most likely to land on the big screen, it's a non-descript parking garage that brought legendary performer Donny Osmond to Redding to film a music video.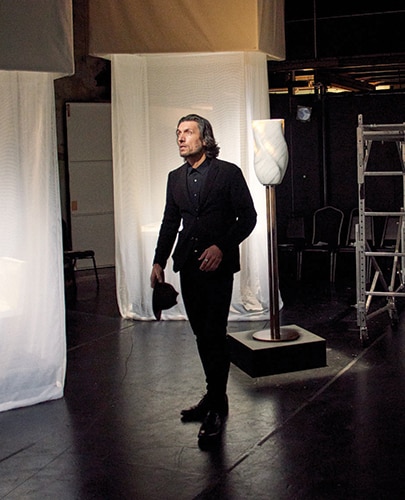 The music video for Osmond's new song, "Who," was filmed May 4 and debuted on YouTube in mid-June. In the video, simple blue and white lights illuminate the stark garage, and Osmond – wearing sunglasses and a red jacket – dances with the timeless style that fans have adored for decades. He serves as his own two backup dancers, decked out in all black.
The man who made it happen was Say So Pictures owner and Enterprise High School graduate Shane Drake, an acclaimed director and filmmaker whose work has been seen by millions of people around the world. Drake spent his elementary and middle school years in Red Bluff, then moved to Redding and attended Nova and Enterprise High School, where he was an all-league swimmer and student body president.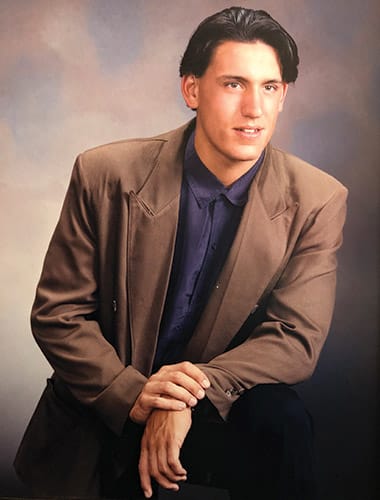 His strengths in math and science pushed him toward pre-medicine at Westmont College in Santa Barbara, but after deciding a lengthy stay in medical school wasn't for him, he attended seminary at Princeton University. "I got really bit by the acting bug," he says. "I did some productions out of Philadelphia and went to Manhattan to be an actor, and in New York, I discovered that my talents were really behind the camera."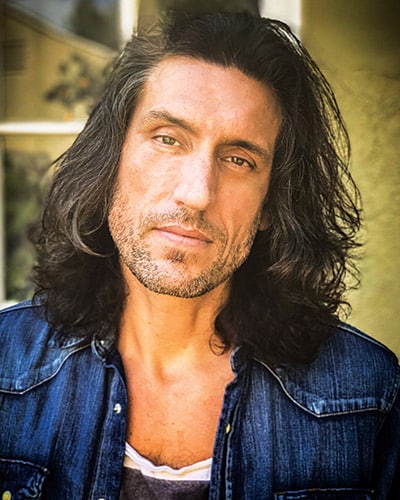 He found a mentor in Los Angeles – "a punk rock music video guy who taught me everything I needed to know about music videos, how to make it work and make it my own," Drake says.
A few years later, he started his own company and won Video of the Year for Panic! At The Disco's "I Write Sins Not Tragedies" at the 2006 MTV Video Music Awards. Drake's first award-winning video ended up being voted MTV's Best VMA Winning Video of All Time in 2011. "As soon as I won the award, Diddy was flying me across the country, Tommy Lee was taking me out for drinks, all kinds of crazy things," Drake says.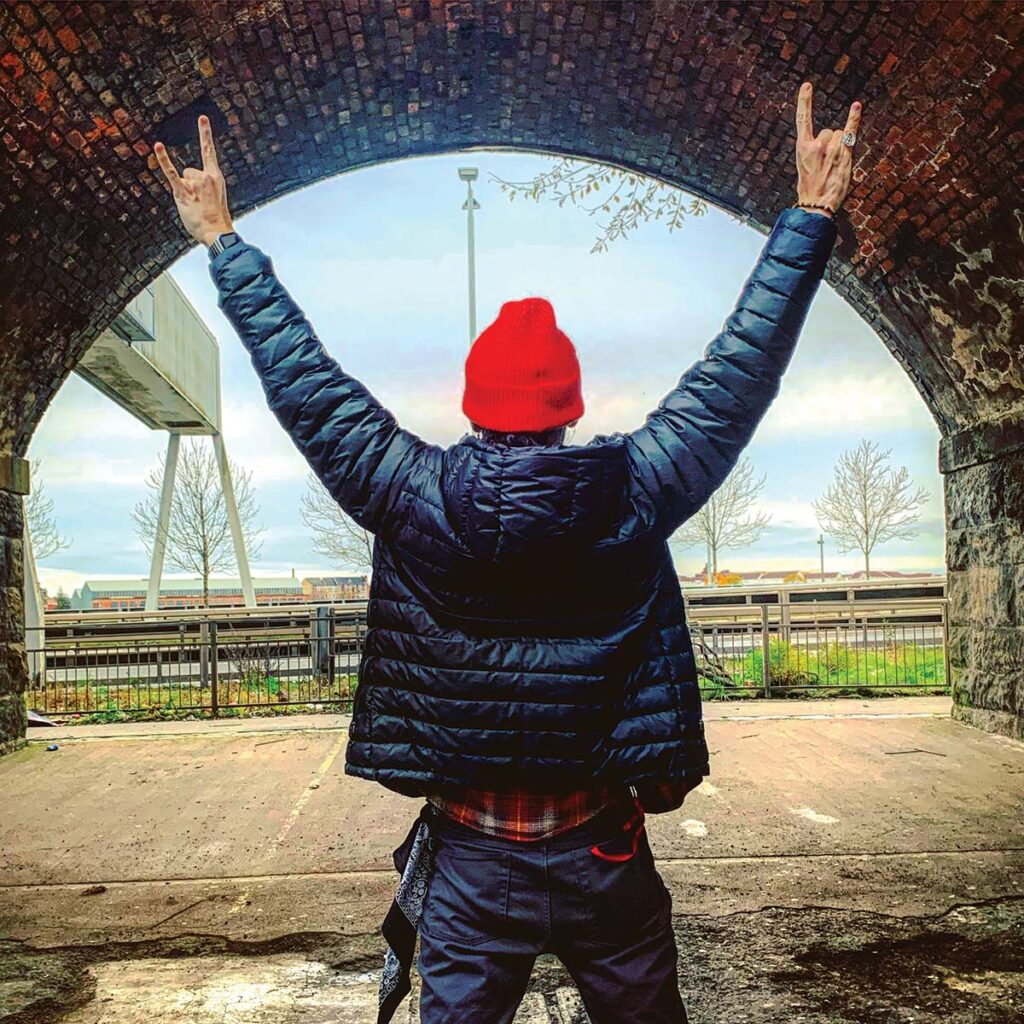 Since then, Drake has won numerous awards from MTV, the Academy of Country Music and CMT. His clients have included NBC, ABC, Sony, Google, American Idol, the White House, The Voice and more. Carrie Underwood gave him a shout-out for the "crazy awesome energy" he brings to video shoots.
The vision for Osmond's "Who" video came directly from the singer. "Donny wanted to perform with himself as backup singers. I decided to take that idea and put it in an industrial space," Drake explains. "It allowed Donny's performance and Donny's lyrics and Donny's personality to be the star of the video."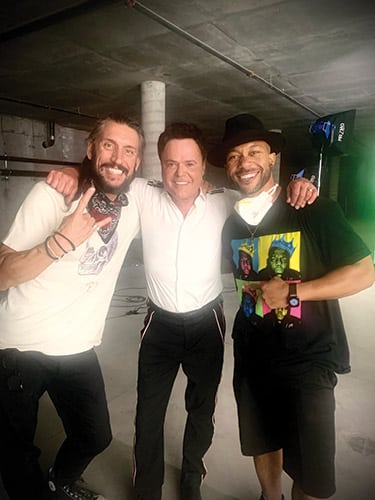 They were looking for a parking garage or a gritty warehouse, and a friend sent him a video of the Market Square parking garage below the new K2 Development Companies building downtown. "I realized I could dress it up with lights and make it look exactly as we wanted to," Drake says. "The K2 guys were super accommodating and super helpful at every level. We turned the parking lot into a little sound stage."
Unfortunately, Drake didn't get to provide the grand tour of the North State, because Osmond had to fly into town for the 12-hour shoot and fly right back out again to set up for rehearsals for his new Vegas show – though he did enjoy food from Roots and From The Hearth. "He got to experience some of the local fare and he was a fan of that," he says.
This was the first time Drake has brought a production to Redding, and despite his concern about finding the caliber of crew and equipment that he needed, the local market exceeded his expectations. "Businesses were super accommodating. Bethel lent us a lot of gear, and my incredible crew were all staff from Bethel's media department. We also got some gear from The Adventure Challenge," he says.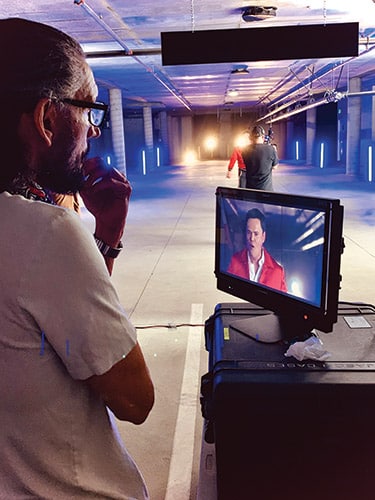 And he's a believer in the future of filmmaking in the North State. "Anyone who's contributed to the zeitgeist of film in Redding, it's a good fit," Drake says. "We have so much space and so much beauty and so much landscape, it's so cinematic. This town is just ripe for a budding film industry."
He recently finished his first feature film, "Rising Star," and is producing a docuseries called "Shane Drake Presents." And even as his career has taken him all over the place, he's content to be enjoying a little time back home. "I have a city mouse heart, but a country mouse soul," Drake says. "I love the lights and glamour and chaos of the city, but I deeply, deeply crave the peace and calm that comes from a place like Redding and Red Bluff." •