Out Of This World
Tune in to Blue Dot Report…
Spacesuits, earthquakes, wildfires, oddball planets and surfing culture. In an expanding universe, Dave Schlom sees little need to constrain topics for his popular radio show, "Blue Dot." The North State Public Radio program features conversations with astronomers, geologists, climatologists, journalists, musicians and poets.
"If it's something I think is interesting, I think the listeners will find it interesting," says Schlom, a Red Bluff resident and longtime science teacher at Corning Union High School.
"Blue Dot," which airs at 10 am Fridays and 3 pm Sundays, began in 2007 as a four-minute, space-oriented segment. It grew to hour-long interviews exploring not only space, but also nature and humanity on Earth.
Episodes have included:
• Julie Jenkins' memories of her dad, astronaut Alan Shepard, the first American in space
• Astronomer Emily Levesque's reflections on stargazing and observatories
• Marine wildlife biologist Dawn Noren's insights on killer whales
• Blue Oyster Cult guitarist Richie Castellano's explorations of rock guitar effects and technology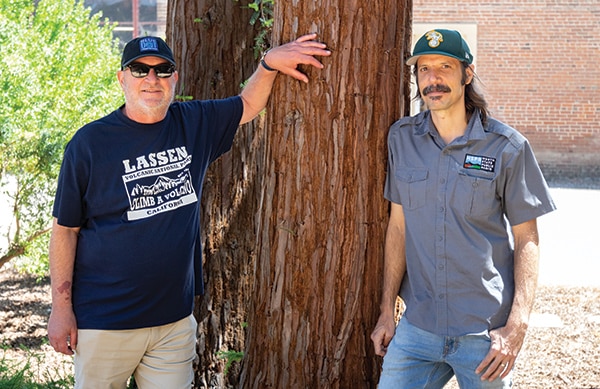 "Anything that happens on Earth or beyond is fair game," Schlom says. The mix of topics is built around a nucleus of curiosity. The joy of discovery is evident in every conversation. "I don't think I've ever done a show where I didn't learn something new," Schlom says. "That's the fun part for me."
North State Public Radio General Manager Phil Wilke describes "Blue Dot" as one of the Chico-based station's signature shows. "It really helps to kind of build our brand – that we can do something with such a national reach from such a small public radio station."
"Blue Dot" is available to public radio stations across the nation to air, and also can be listened to as a podcast.
"I am always astounded at the quality of the guests," Wilke says." Dave is a physics high school teacher in Northern California and he is talking to astronauts and Nobel Prize winners. I think that speaks to the dedication he has and the seriousness he has in approaching the topics … He knows his stuff."
Astronomer Carl Sagan's book 1994 book, "Pale Blue Dot," inspired the show's name. Earth appears as a faint blue blur in a well known photograph taken by Voyager 1 as the space probe was leaving our solar system. Humbled by the image of Earth in the vast cosmic darkness, Sagan used it to underscore a message of cherishing our planet and our place in space continues to carry on her late husband's legacy. She was one of Schlom's first "Blue Dot" interviewees and has been a repeat guest. "Carl Sagan has been my personal hero for my entire life," Schlom says.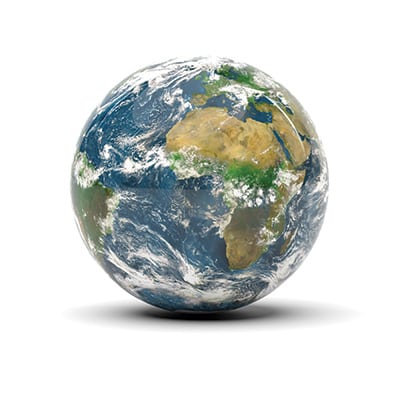 Schlom grew up in Southern California. He loved nature and space as a boy, and remembers getting up early to watch Apollo missions on TV. During a family trip to Kennedy Space Center, he was the 7-year-old kid fact-checking the guide on the tour bus. Schlom earned a bachelor's degree in geoscience from Chico State University and did freelance
science writing, including assignments for the National Space Society.
He launched his education career at Corning Union High School 30 years ago. Being a radio show host and teacher are very different, he notes, but teaching helps with being able to explain scientific concepts on the radio show, and in
asking questions that build understanding. The pandemic meant switching to distance learning for his students. When "Cosmos: Possible Worlds" – the second follow-up series to Sagan's popular 1980 "Cosmos" – aired last fall, Schlom pitched an idea to his students: Watching the new series together via Zoom. About 15 students took him up on the offer. He kept the chat box filled with science details and back stories while the shows were underway. Sagan's son Samuel, who was involved in the production, listened in and was impressed by the students' comments. Viewing the series together became a valuable connection in a disconnected time. "It turned out to be this wonderful experience for all of us," Schlom says.
Outside of the classroom, "Blue Dot" consumes a good deal of Schlom's attention. He works evenings and weekends on the show, recording interviews from a studio in his Red Bluff home.
Matt Shilts, the show's first producer, created the "Blue Dot" theme music. Matt Fidler is the current producer. "He's the maestro. He makes me sound good," Schlom says. Ellie Johnson, a former student, is associate producer, managing the calendar and coordinating interviews.
There's never a shortage of inspiration for episodes – news events, scientific discoveries, newly released books, or simply something Schlom wants to investigate, such as Mono Lake or how to make golf more environmentally sustainable.
"Making this program is very enjoyable for me, and I look forward to doing it for the foreseeable future," Schlom says.