Take The Trails
The CAD 2021 Trail Collection…
California Adventure District is home to six national forests: Shasta-Trinity, Klamath, Plumas, Lassen and Mendocino. This summer, have some fun and make it a goal to hike one trail per national forest. Not only is this great exercise, but it's a way to boost your natural immune system while surrounded by enviable landscapes.
Here are some suggestions:
1: SHASTA-TRINITY NATIONAL FOREST: McCloud Waterfalls Trail
Distance: 3.5 miles | Elevation gain: 324 feet | Grade: Easy | Day trip
This beautiful, very popular 3.5-mile out-and-back trail is near McCloud, in the shadow of Mt. Shasta. As the name implies, it features a waterfall and is suitable for all skill levels. You can use the trail year-round and you can bring your pups, although they must be kept on a leash. It's easy to access, with plenty of parking.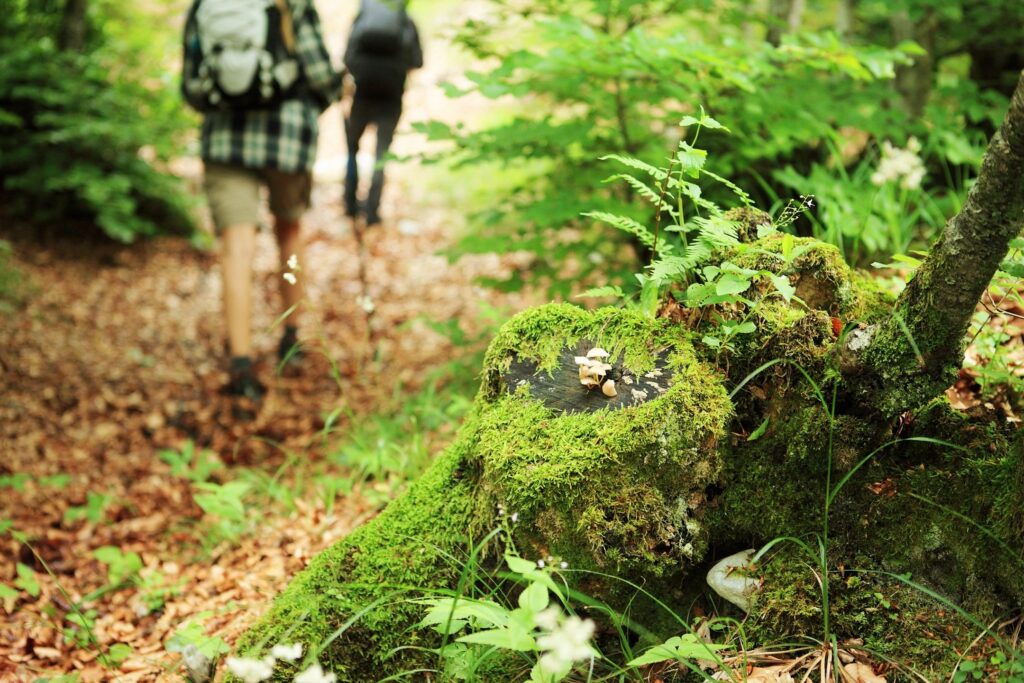 2: KLAMATH NATIONAL FOREST: Shackleford Creek Trail to Summit Lake
Distance: 7.2 miles | Elevation gain: 1,384 feet | Grade: Moderate | All day
If you want something a little tougher and a tad more remote, here's one for you in the Marble Mountain Wilderness. This 7.2-mile out-and-back trail near Fort Jones features Summit Lake on one end and camping facilities on either end. You could easily turn this into a two-day adventure.
3: PLUMAS NATIONAL FOREST: Round Valley Lake Loop
Distance: 5.6 miles | Elevation gain: 275 feet | Grade: Moderate | Day trip
This is an easy 5.6-mile loop around a lake. There's plenty of parking at the end of Round Valley Road, and chances are you'll be sharing the partially paved trail with mountain bikes and maybe even some horseback riders. This is a lovely day trip into the forest.
4: LASSEN NATIONAL FOREST: Blue Lake via Spencer Meadows Trailhead
Distance: 10 miles | Elevation gain: 1,942 feet | Grade: hard | All day
The first half of this trail is a pretty steep climb to the ridge, with a number of switchbacks, but then it's an easy yet epic descent to Blue Lake. You'll get some incredible views from the ridgeline and the lake is perfect for a swim. This is an all-day adventure, so allow for plenty of time. You can park your car at the trailhead entrance on 36. This one is tough, but well worth it.
5: MODOC NATIONAL FOREST: Glass Mountain Trail
Distance: 4.9 miles | Elevation gain: 1,053 feet | Grade: Moderate | Day trip
Modoc County is California's Big Sky Country, with incredible views, and that's what you'll get on this 4.9-mile out-and-back trail near Tulelake. Glass Mountain is named appropriately. There is literal glass all along the trail and all the way up to the summit, where you'll enjoy stunning views. Bring plenty of water and be prepared for wildlife. You can do this one in one day, or make it two by camping nearby.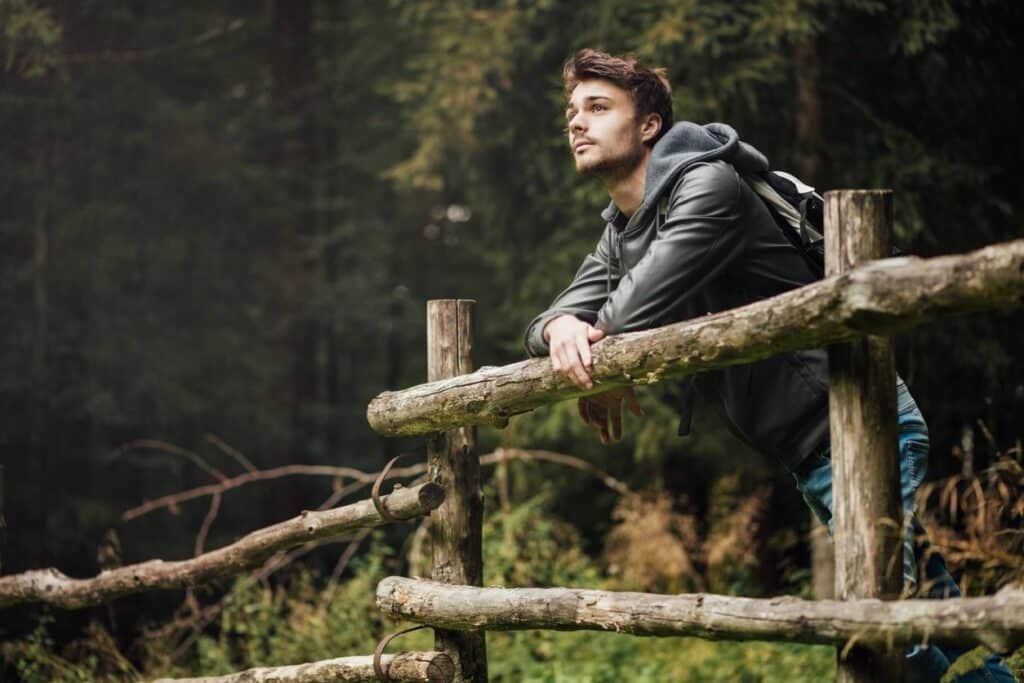 6: MENDOCINO NATIONAL FOREST: Bloody Rock Trail
Distance: 4.8 miles | Elevation gain: 692 feet | Grade: Easy | Day trip
This easy 4.8-mile hiking trail with a river in Mendocino National Forest is perfect for a great day trip or extended lazy weekend in the forest, with plenty of camping facilities nearby. It promises to become a new favorite. Check with the forest service before heading out, as last year's fire caused many trail closures in Mendocino National Forest.

Visit www.CaliforniaAdventureDistrict.com for maps and directions to these trails. Have fun!