Deep Roots
The City of Chico's Tree Efforts…
Leafy and shady. Not a bad vibe for a city, and Chico embraces it. The city of Chico's tree efforts are comprehensive and multi-branched. For nearly four decades, the Arbor Day Foundation has designated Chico as a Tree City USA. In recent years, the city also has earned the Tree City USA Growth Award for its high level of tree care and community engagement.
"I see the urban green infrastructure as the backbone of city infrastructure," says Richie Bamlet, Chico urban forest manager. "Chico would look very different if it didn't have such an awesome green canopy."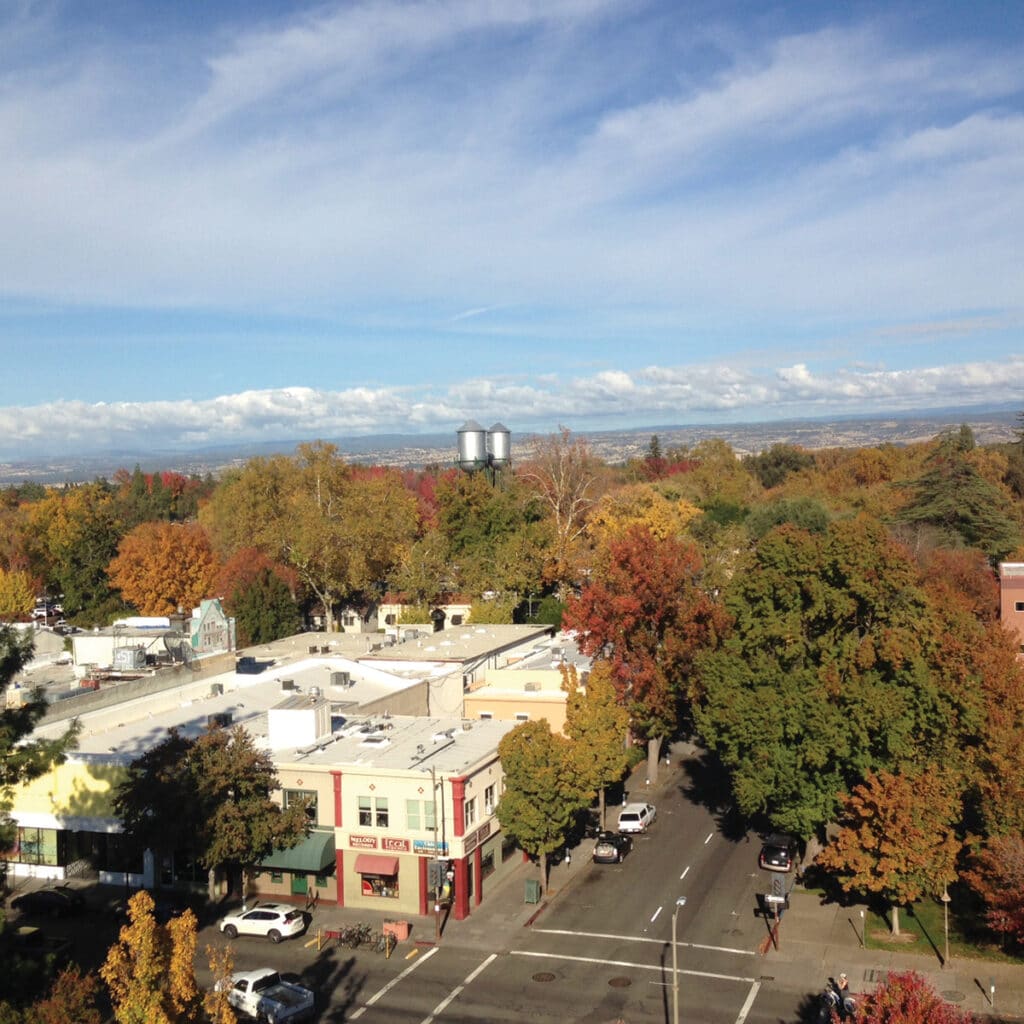 Trees come naturally to Chico. Native species include massive valley oaks and sycamores, and the area is known for its many commercial orchards. Ornamental trees have been planted since the mid-1800s. Chico founder and horticulturalist John Bidwell was proactive in making sure the streets of the city were lined with trees, Bamlet notes.
So trees are definitely part of Chico's charm, providing beauty and a sense of wellbeing. They purify air by absorbing carbon dioxide and storing the carbon while releasing oxygen. Trees also cast shade that counters the heat-island effect of parking lots, streets, sidewalks and buildings, reducing air-conditioning use and costs.
"They really are nature's powerhouse," Bamlet says.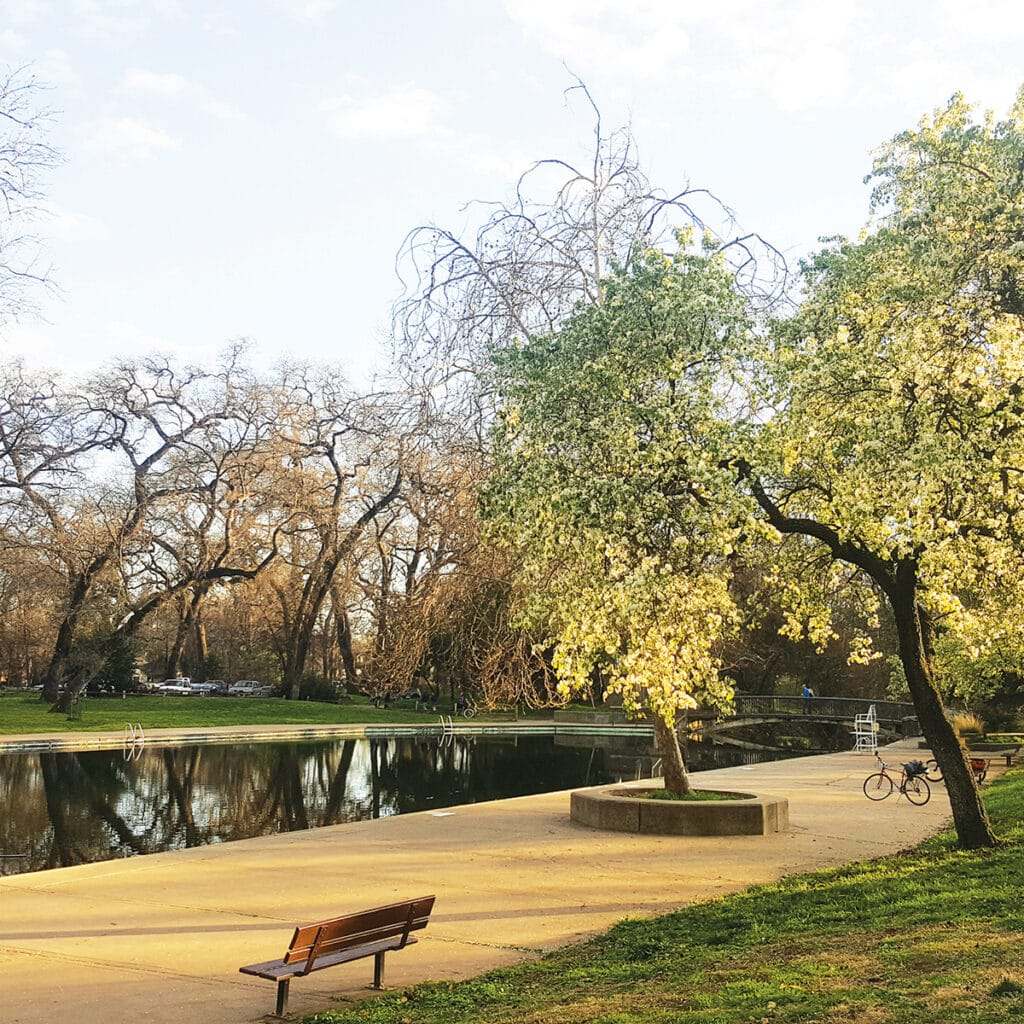 Shade from trees is especially important in the North State, where summers sizzle. "It's just mad-hot," Bamlet says. "It's as hot as the surface of the sun, I always say."
The yearly economic value of Chico's trees – measured in terms of energy use, air and water quality and enhanced property values – is estimated to be $6.59 million, Bamlet says.
While trees have plenty of pluses, they can be a pain. They shed leaves and seedpods, crack sidewalks, grow into power lines, drop branches and occasionally topple. Although to be fair, tree troubles often are the result of nice trees being planted in the wrong places – a shallow-rooted species next to a driveway, a large tree under electric lines, a messy variety by the patio.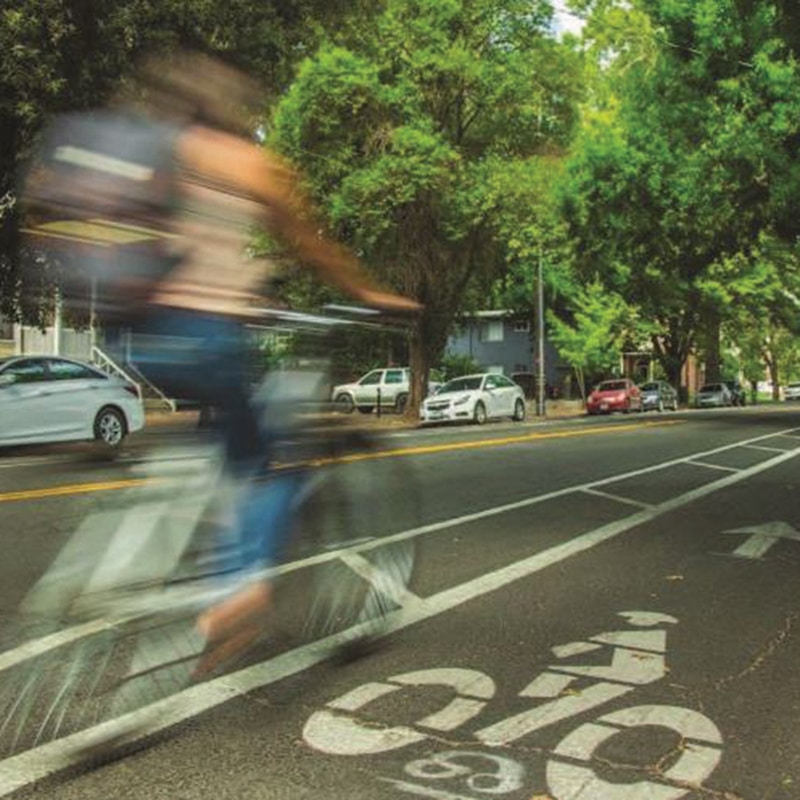 "We generally run by the rule that we don't remove healthy trees," Bamlet says of problems that emerge in right-of-ways or other public spaces. "Even if it is the wrong tree, we try to mitigate the issue."
For example, if a tree blocks a stop sign, the solution might be careful pruning or raising the height of the sign. If roots lift a sidewalk, the fix could be rerouting the sidewalk rather than taking down the tree.
When new developments are proposed, the impact on trees is considered. "If a tree does have to be removed, the developer compensates the residents of Chico by paying a mitigation fee and the city uses those funds to purchase and plant trees," Bamlet says.
More than 8,000 locations have been identified for tree planting, he says. "We're looking for spots that provide future shade for a homeowner."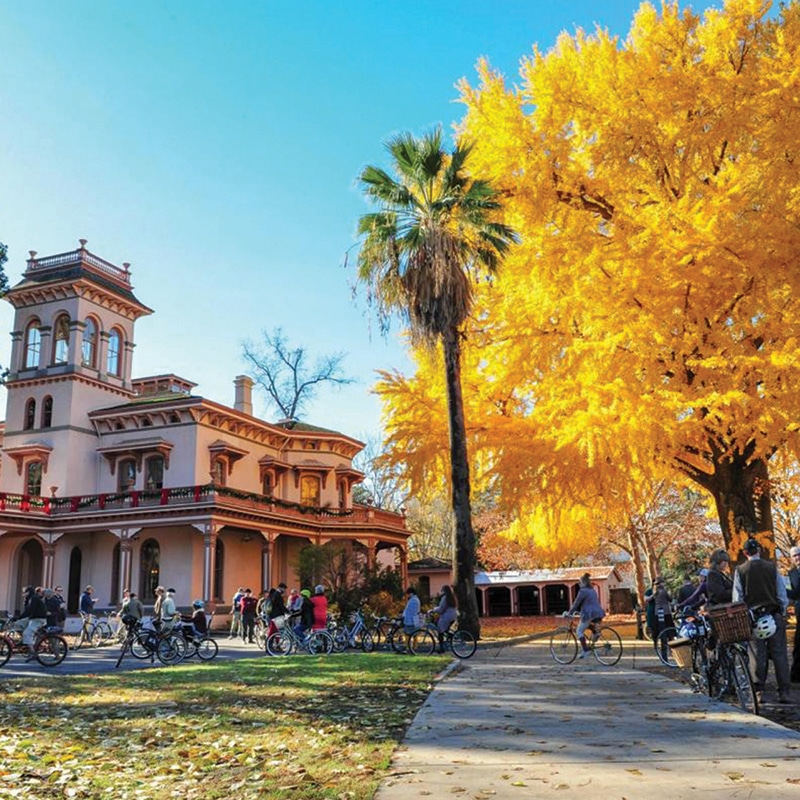 In 2017, Chico received a $425,000 state Greenhouse Gas Reduction Fund grant to support its tree efforts. As a result, the city launched a survey of trees in public spaces – identifying each species, plus measuring the tree and assessing its health. Results show 34,755 trees representing 321 species, Bamlet says. (Not all trees in expansive Bidwell Park were counted, but the survey included those along trails and access roads.)
Under the grant, Chico will plant 700 trees. "We started in 2017 and we're just approaching 500 trees planted," Bamlet says. "This year we'll be making our final push. Once we reach that (700) target, we are just going to keep going."
Chico partners with Butte Environmental Council on tree planting, including a program for residents to obtain free trees. "They are leading the charge with our reforesting efforts," Bamlet says.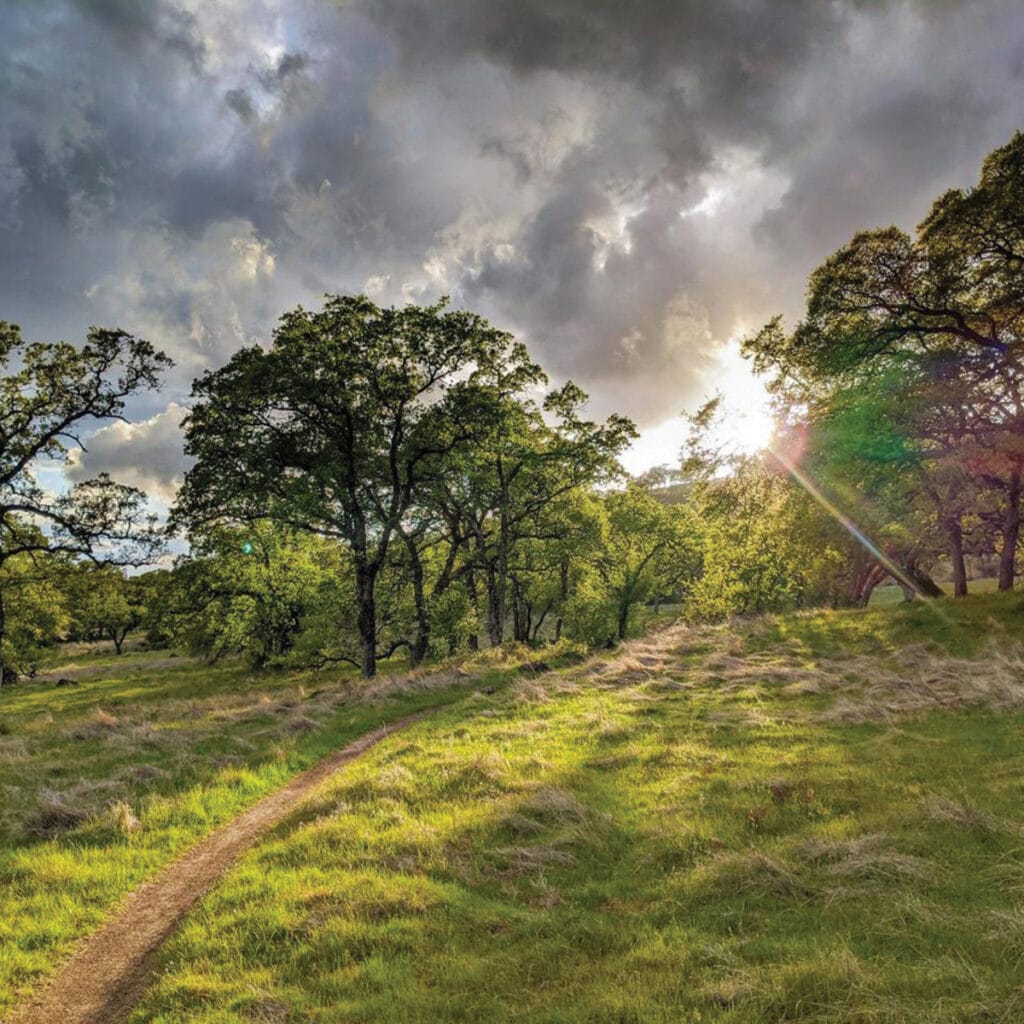 Additional endeavors to promote and protect trees in Chico include:
• Developing an urban forest master plan. "This will become the road map for residents, city employees, developers – anyone impacting the green infrastructure of the city," Bamlet says.
• Establishing an ongoing pruning program to keep public trees healthy. Bamlet hopes to get each tree on a seven-year pruning cycle.
• Increasing community outreach. "Seeing a tree topped, it just makes me cringe," Bamlet says of the misguided practice of cutting main branches back to stubs. "It looks horrible and it's bad for the tree." Plans include informational handouts on tree care and presenting more community workshops.
• Starting a gleaning program to harvest and donate oranges, lemons and other fruits from trees growing in the public right-of-way.
• Ramping up planting efforts. "One of the visions I have is at least one shade tree out in front of every family home in Chico," Bamlet says.